No Democracy Without Peace in Israel
Prime Minister Binyamin Netanyahu's Faustian pact with the far right may have clinched him a narrow victory in the latest election, but it has come at the expense of Israel's democracy as well as its security. Those who still yearn for peace have no choice but to keep hope alive and await a generation of more enlightened leadership.
MADRID – Having secured a fifth term (and his fourth in a row) as Israel's prime minister, Binyamin Netanyahu is on his way to surpassing David Ben-Gurion, the state's founding father, as his country's longest-serving leader. Yet Netanyahu's Israel would hardly be recognizable to Ben-Gurion, who strived to combine the country's Jewish character with democracy. As L.P. Hartley wrote in the opening of The Go-Between: "The past is a foreign country: they do things differently there."
While Israel's Jewish character has been strengthened, its democracy has been battered, and Netanyahu's re-election could sound its death knell. He has already signaled his intention to annex swaths of the West Bank where there are illegal Jewish settlements, and some of his allies want to go even further, by bringing the entire territory under Israel's absolute control.
In any case, the prospect of a two-state solution is fading from view, and demographic realities are such that Israel will be able to preserve its Jewish identity only by sacrificing its democracy. As if to drive the point home, in this election, Netanyahu's Likud party installed cameras at polling sites in Arab communities, leading to allegations of voter intimidation. It would be naive to think that Netanyahu's ploys were mere electoral gimmicks: there are many reasons to believe that he will not moderate his behavior in his coming term in office.
Netanyahu's increasingly hardline policies are symptomatic of what international-relations scholars call a "security dilemma," whereby a state's efforts to maximize its security often lead to heightened insecurity. By annexing part or all of the West Bank, Israel would unnecessarily stoke tensions with the Palestinians, as well as with its Arab neighbors, and ultimately undermine its position in the region. Nonetheless, an expansionist discourse has permeated deeply into Israel's society, which finds itself trapped in a spiral fed by certain Israeli and Palestinian groups with an interest in perpetuating the conflict.
With multiple corruption charges hanging over his head, Netanyahu framed the election as a referendum on his public absolution. Though he may be indicted shortly, he will be permitted to remain in office. In the meantime, his right-wing allies may acquiesce to legislative measures to grant him immunity, provided that he follows through with the annexations. Here, we see how the two threads of Israel's democratic decay – territorial expansion and diminishing checks on the executive – are closely intertwined. The conclusion is clear as day: without peace with the Palestinians, there can be no democracy in Israel.
Given that Netanyahu has no domestic incentive to change course, one might hope that international pressure could be brought to bear on his government. But in a world increasingly dominated by "strongmen" – that is, weak men who must compensate for their inadequacies at all costs – Netanyahu can count on a free pass. That is why he has gone out of his way to cozy up to proponents of illiberalism like Hungarian Prime Minister Viktor Orbán, despite Orbán's embrace of anti-Semitic tropes.
Subscribe now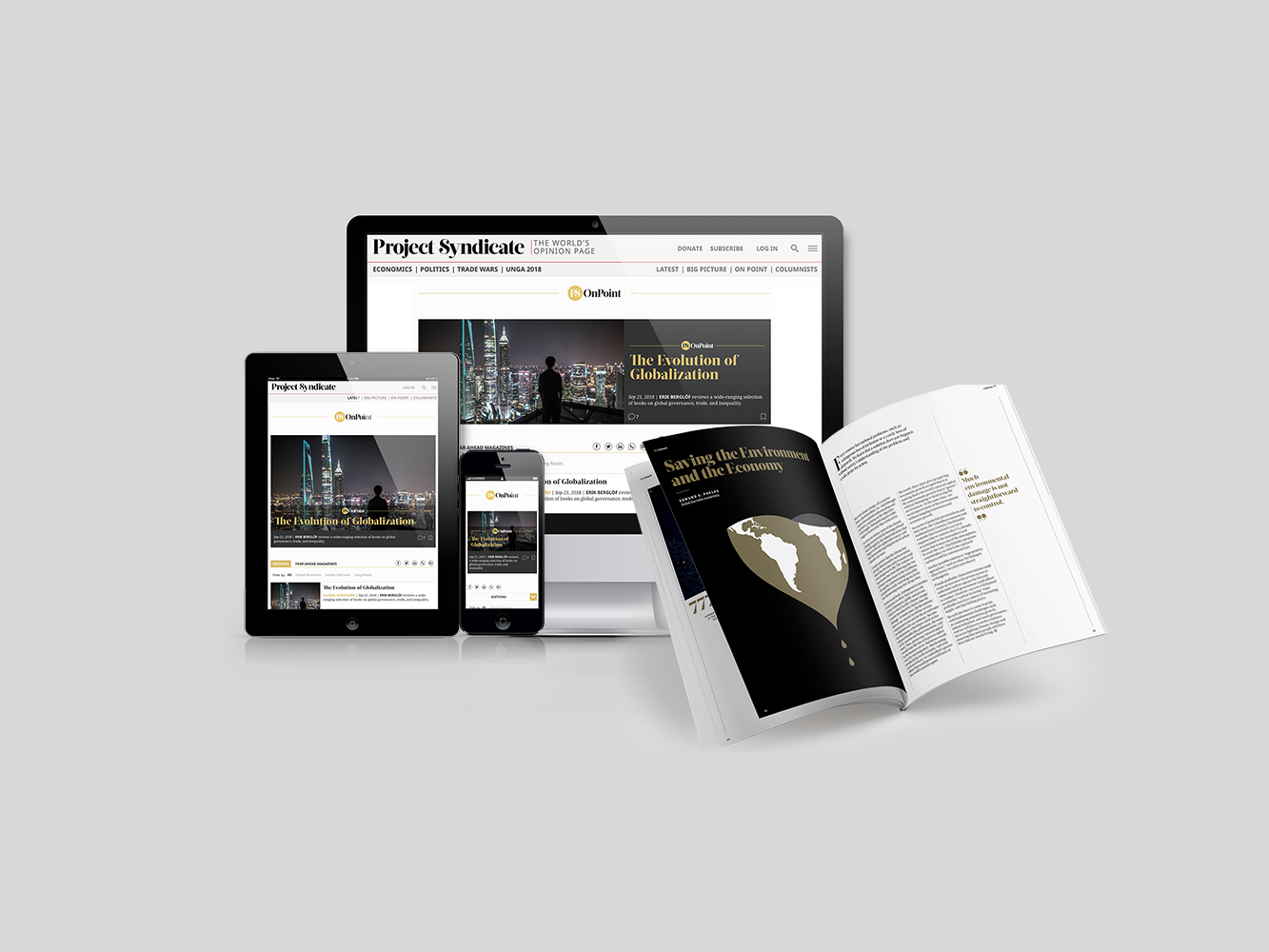 Subscribe now
Get unlimited access to OnPoint, the Big Picture, and the entire PS archive of more than 14,000 commentaries, plus our annual magazine, for less than $2 a week.
But no ally, foreign or domestic, is worth more to Netanyahu than US President Donald Trump. Having already moved America's embassy in Israel to Jerusalem, Trump dedicated himself entirely to Netanyahu's re-election. First, he recognized Israeli sovereignty over the Golan Heights, and then he designated the Iranian Revolutionary Guard as a terrorist organization – a label that the US had never applied to another country's armed forces. Netanyahu made an appearance at the White House – his red tie matching Trump's – to accept the first gift formally, and he wasted no time in taking credit for the latter move.
Trump's decision on the Golan Heights could become a particularly dangerous precedent. Israel seized the territory from Syria in the 1967 Six-Day War, then formally annexed it in 1981, in both cases defying unanimous resolutions by the United Nations Security Council. Though the US has blocked UN condemnations of Israel on 44 occasions, it did not exercise its veto over these resolutions, because legitimizing acquisition of territory by force was supposed to be a red line. That is no longer the case for the US under Trump, who has given the green light not just to Netanyahu, but to all "strongmen" who favor raw power politics over international law.
At this point, it goes without saying that whatever peace plan Trump's son-in-law, Jared Kushner, comes up with will be dead on arrival. The Trump administration has made notable advances in uniting Israel and some Arab countries – mainly Saudi Arabia and the United Arab Emirates – against Iran, but it has completely ignored the Palestinians. Of course, to the anti-Iran "hawks" now advising Trump, the Palestinian question is doubtless regarded as a minor inconvenience. They have relegated the conflict to the backburner, where they want it to remain.
Decades of mutual acrimony and conflict have taken their toll on Israelis and especially on Palestinians, both psychologically and economically. Now, even the international community finds itself increasingly divided and disoriented. Given the frustrating lack of progress, it would be easy to yield to pessimism and apathy – to lock the two-state solution in a drawer and throw away the key.
But as my dear friend Amos Oz said shortly before he passed away, it is possible that someone who has already been born in Israel will grow up to realize US President Harry S. Truman's idea of leadership: "the ability to get men to do what they don't want to do and like it." When that time comes, we all must be prepared to seize the moment. That means those who still yearn to see an Israeli state and a Palestinian state living side by side in peace must strive to keep the flame of hope alive – now more than ever.