Le terrain de jeu de Dieu au Moyen-Orient
PARIS – Dans son étude classique de l'histoire polonaise, Norman Davies décrit la Pologne de la fin du XVIIIe siècle comme « le terrain de jeu de Dieu ». Cette expression pourrait aujourd'hui s'appliquer au Liban. En effet, comme la Pologne à l'époque, le Liban souffre aujourd'hui d'une situation dans laquelle se combinent fragilité des institutions nationales et puissance accrue des pays voisins.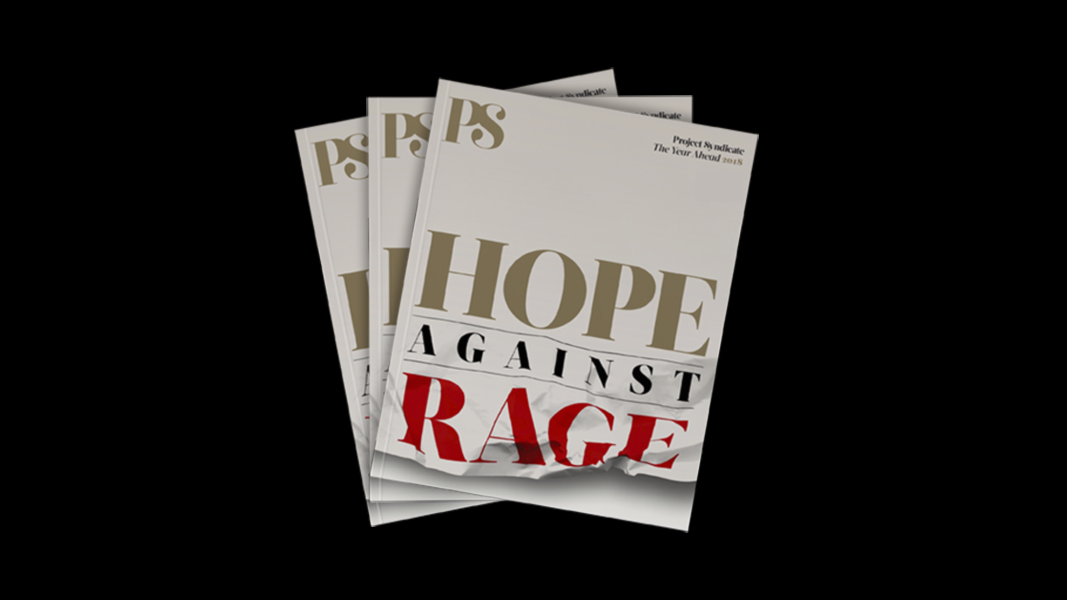 The Year Ahead 2018
The world's leading thinkers and policymakers examine what's come apart in the past year, and anticipate what will define the year ahead.
Ces derniers mois, plus que tout autre pays à l'exception de la Syrie, le Liban s'est retrouvé sous les tirs croisés de l'Iran et de l'Arabie saoudite. L'Iran a gagné en influence en Irak et en Syrie, grâce à la déroute militaire de l'État islamique (EI) – dont l'Iran a encore plus bénéficié que la Russie. Dans le même temps, l'Arabie saoudite, grand rival de l'Iran, vit actuellement une lutte pour le pouvoir national comme jamais depuis des décennies, à l'heure où elle tente d'entraîner le monde musulman sunnite dans sa confrontation avec l'islam chiite.
Ces dernières semaines, le jeune et ambitieux prince héritier d'Arabie saoudite, Mohammed ben Salmane (MBS), s'est montré très actif sur le plan politique, social, diplomatique et militaire, peut-être en réaction à ce qui est perçu comme une ingérence iranienne. MBS considère ses profondes réformes structurelles comme une question de vie ou de mort pour son pays longtemps immobile.
Ces vingt dernières années, au Liban, le parti politique et groupe armé Hezbollah a construit un État dans l'État. Il a noué l'an dernier une relation de partage du pouvoir avec le Premier ministre libanais Saad Hariri et le président Michel Aoun. C'est dans ce contexte que l'Arabie saoudite semble ce mois-ci avoir utilisé l'ambition croissante de l'Iran comme prétexte pour convoquer Hariri à Riyad, comme pour taper sur les doigts d'un élève turbulent. Sur place, Hariri a accusé le Hezbollah de s'accaparer le pouvoir dans son pays, puis a annoncé sa démission – une décision sur laquelle il est depuis revenu.
Pour nombre d'observateurs, le Hezbollah est devenu trop puissant non seulement au Liban, mais également au Yémen, où certains l'accusent d'appuyer les rebelles houthis, soutenus par l'Iran, dans une guerre par procuration contre les Saoudiens. Il est donc possible qu'une escalade de la guerre au Yémen ait été le déclencheur de la récente crise au Liban.
À l'heure où l'EI s'essouffle dans la guerre qui lui est menée, l'hypothèse d'une nouvelle vague de violence au Liban – entre les forces pro-saoudiennes et pro-iraniennes, voir entre le Hezbollah et Israël – ne peut être écartée. Car si l'Iran gagne en confiance grâce à ses récentes victoires, le programme de réformes de MBS interdit au prince héritier tout signe de faiblesse. Comme l'a dit un jour le leader de l'indépendance italienne Camillo Benso, comte de Cavour, « Les réformes faites à temps ne renforcent pas l'esprit révolutionnaire, elles le réduisent à l'impuissance. » Pour comprendre la position de MBS, les événements en Arabie saoudite doivent nous rappeler la célèbre mise en garde d'Alexis de Tocqueville : « Le moment le plus dangereux pour un mauvais gouvernement est d'ordinaire celui où il commence à se réformer. »
Ainsi, quelle devra être la priorité majeure au Moyen-Orient après la défaite de l'EI ? Certains observateurs préconisent des réformes sociales et économiques d'asséchement des sources de l'extrémisme. Bien que cela soit évidemment la bonne solution, tout programme de réformes nécessitera du temps pour porter ses fruits.
Pour d'autres, une priorité beaucoup plus immédiate consiste à contenir l'Iran, mis en appétit par ses récents succès. Au mois de septembre, l'Iran a testé un nouveau missile balistique, et construirait d'après les Israéliens une base militaire en Syrie, non loin du plateau du Golan, qu'Israël contrôle depuis 1967. Pour ces observateurs-là, il est temps de réimposer des sanctions au régime iranien.
Une troisième école de pensée place avant tout l'accent sur la stabilité – la nécessité d'éviter un chaos absolu dans la région. Le Moyen-Orient étant d'ores et déjà consumé par l'incendie des conflits sectaires, une nouvelle guerre centrée sur le Liban est la dernière chose dont la région ait besoin.
Le président français Emmanuel Macron a tenté d'apaiser les tensions lors d'un court déplacement à Riyad ce mois-ci. Mais les appels à la raison fonctionneront sans doute difficilement à l'heure où les émotions sont fortes. Est-il possible de faire comprendre aux Iraniens que s'ils vont trop loin, ils pourraient perdre les avantages acquis ? Beaucoup dépendra de la question de savoir si un « Bismark iranien » se présentera à l'horizon, capable de convaincre son pays d'accepter une politique accompagnée de limites.
Est-il possible de faire comprendre aux Saoudiens qu'ils vont eux aussi trop loin ? Étant donné l'inefficacité voire la nature contreproductive de l'embargo des Saoudiens contre le Qatar et le Yémen, ils ne feront sans doute pas beaucoup mieux au Liban. Élever la voix pour dissimuler sa fragilité est une stratégie dangereuse, qui peut avoir des conséquences désastreuses.
Quant à la France, une implication directe visant à atténuer les tensions au Moyen-Orient semble indispensable à l'ère Donald Trump. L'administration américaine ayant clairement rejoint le camp de l'Arabie saoudite, les États-Unis n'ont aucune chance d'être considérés comme un médiateur désintéressé.
La France ne saurait bien entendu se substituer à l'Amérique. Mais à l'instar de la nature, la géopolitique a horreur du vide, et la France dispose de fortes cartes historiques et culturelles à jouer au Liban. Sa position vis-à-vis de l'Arabie saoudite et de l'Iran est par ailleurs plus équilibrée que celle des États-Unis. Si Saoudiens et Iraniens peuvent comprendre qu'il est dans leur intérêt d'apaiser les tensions, peut-être écouteront-ils un interlocuteur européen. Malheureusement, les deux camps semblent déterminés garder leurs œillères bien en place, au grand dam du Liban.
Traduit de l'anglais par Martin Morel