Klíče k všeobecné zdravotní péči
DAR ES SALAAM – Jsou to už tři roky, co se vedoucí světoví představitelé zavázali ke splnění jednoho z nejsmělejších cílů, jaké kdy byly v oblasti globálního veřejného zdraví vytyčeny: k dosažení všeobecného pokrytí zdravotní péčí do roku 2030. Splnění tohoto cíle bude znamenat, že každý člověk v kterékoliv světové komunitě bude mít přístup k dostupné péči, která bude fungovat jednak jako prevence před jeho onemocněním, jednak jako léčba v případě, že onemocní.
Cena za nesplnění tohoto slibu by stručně řečeno byla příliš vysoká. Nedokážeme vymýtit chudobu, ochránit lidi před pandemiemi, prosadit rovnost pohlaví nebo naplnit kterýkoliv jiný z cílů trvale udržitelného rozvoje (SDG) pro rok 2030, aniž nejprve urychlíme pokrok směrem k všeobecnému pokrytí zdravotní péčí.
Nejvyšší představitelé států naštěstí začínají podnikat konkrétní kroky směrem k rozšíření přístupu ke zdravotní péči. Jak jsem si spolu s mnoha dalšími lidmi uvědomil, úspěch závisí nejprve na překonání jedné z největších překážek v oblasti zdravotnictví: nadměrně rozdrobeného přístupu k poskytování péče. Místo abychom léčili vždy jen jednu konkrétní nemoc, musíme vytvářet systémy, v nichž budou rozmanité zdravotní potřeby lidí naplňovány současně. Každá žena by měla mít možnost obrátit se ve své komunitě na důvěryhodného zdravotníka, aby zajistila služby plánovaného rodičovství pro sebe, běžnou imunizaci pro své děti nebo léčbu cukrovky pro stárnoucího příbuzného.
Nejlepším způsobem, jak dosahovat integrovanějšího přístupu, je posilování primární péče, která pro většinu lidí představuje prvotní kontakt se zdravotnickým systémem. Poskytovatelé primární péče dokážou vyřešit více než 80% zdravotnických potřeb. A protože se primární péče poskytuje bohatým i chudým, je to základ spravedlivé a čestné společnosti.
Vedoucí světoví představitelé si tyto potenciální přínosy uvědomili a nedávno se sešli v kazachstánské Astaně na Globální konferenci o primární zdravotní péči, kde schválili novou deklaraci, jež je zavazuje k posilování systémů primární péče ve svých zemích. Nyní však začne tvrdá práce. V situaci, kdy vedoucí představitelé států zvažují, jak tomuto novému závazku dostát, bych položil důraz na dva faktory, jež představují nedílnou součást pokroku.
Za prvé musíme udržet politickou vůli k posílení primární péče a k dosažení všeobecného pokrytí zdravotní péčí. Proto generální ředitel Světové zdravotnické organizace Tedros Adhanom Ghebreyesus nedávno vyzval hlavy států a vlád k uskutečnění konkrétních reforem v tomto smyslu počínaje letošním rokem.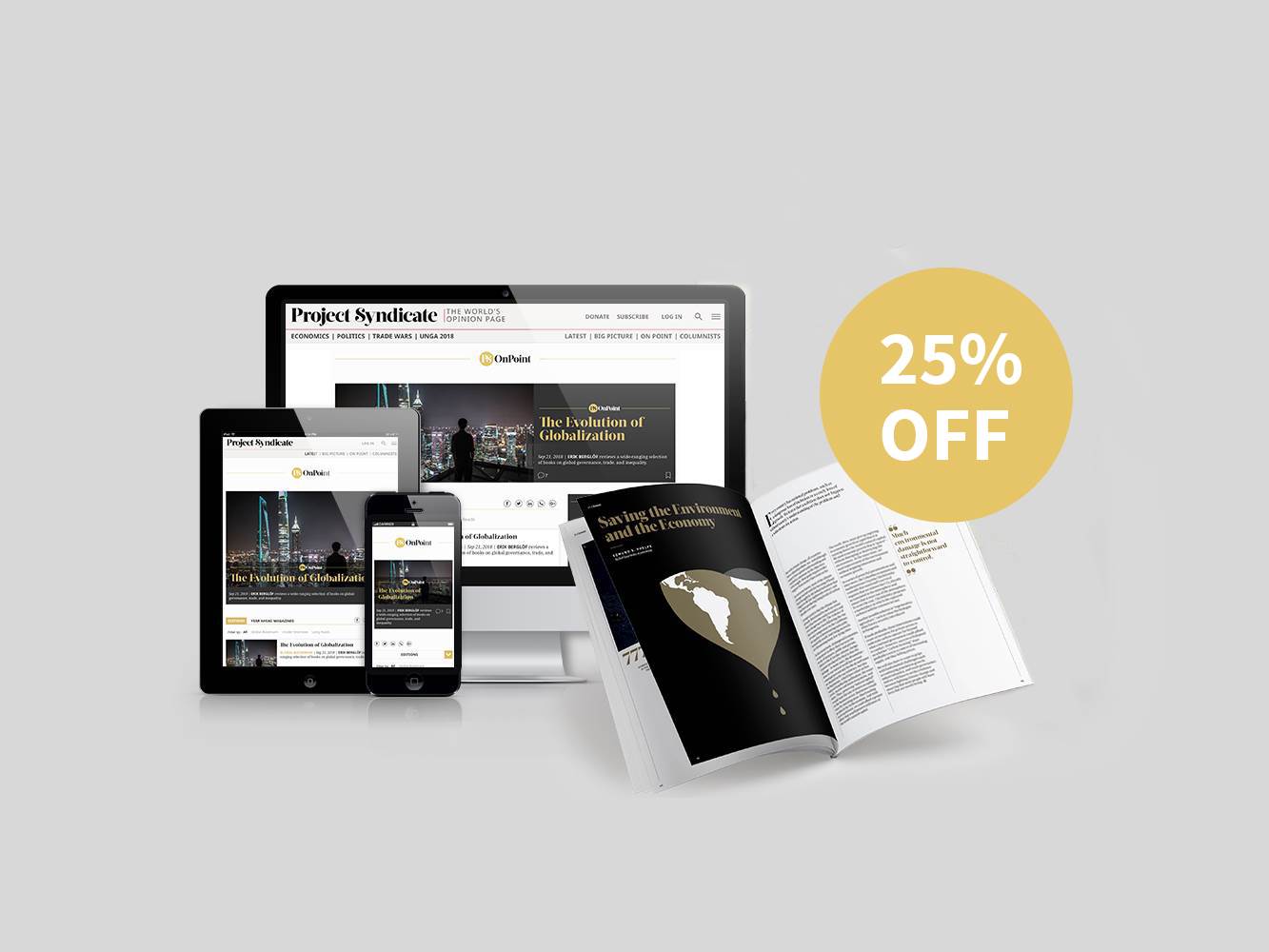 Subscribe now
For a limited time only, get unlimited access to On Point, The Big Picture, and the PS Archive, plus our annual magazine, for just $75.
Díky svým zkušenostem ve funkci někdejšího prezidenta Tanzanie vím, že chceme-li rozpohybovat složitou mašinerii vlády, je k tomu nezbytně zapotřebí vytrvalé a pevné vedení na nejvyšší úrovni. Proto jsem se připojil ke zdravotnické osvětové organizaci Access Challenge, která v letošním roce zahájila po boku Valného shromáždění OSN kampaň "One by One: Target 2030".
V rámci této kampaně se budu scházet s nejvyššími představiteli z celé Afriky a vybízet je k hmatatelným krokům směrem k posílení primární péče. Cílem je chránit základní právo na zdraví každého dítěte, adolescenta, matky a rodiny.
Druhým klíčem k pokroku jsou kvalitnější data, abychom mohli sledovat, čeho jsme již dosáhli a jakou práci je ještě zapotřebí vykonat. Spolehlivá data jsou nutná také k posouzení, zda lidé nenarážejí na finanční či zeměpisné překážky v přístupu ke zdravotní péči, zda je tato péče zajišťována bezpečně a efektivně a zda zahrnuje i nejmarginalizovanější skupiny ve společnosti.
Vedoucí představitelé států a veřejní zdravotničtí činitelé potřebují vědět toto vše a ještě mnohem více, aby mohli identifikovat slabá místa v systému primární péče a označovat oblasti k zlepšení. Data jsou důležitým nástrojem rovněž pro propagátory zdravotní péče a průměrné občany, kteří chtějí sledovat dosažené pokroky, volat čelní představitele k zodpovědnosti a požadovat takovou péči, jakou potřebují a jakou si zaslouží. Navzdory potenciálu dat stát se hnacím motorem zlepšení a kultivovat zodpovědnost se však s nimi až příliš často nakládá jako s něčím druhořadým.
Na vyřešení tohoto problému pracuje Iniciativa za zvýšení výkonu primární zdravotní péče (PHCPI). Na Globální konferenci o primární zdravotní péči se PHCPI spojila s několika zeměmi z celého světa a představila nový nástroj, jenž pomáhá politikům i poskytovatelům zkvalitňovat zdravotní péči. Projekt Vital Signs Profiles umožňuje rychlý přístup k informacím o primární péči, které jsou užitečné a zároveň snadno pochopitelné.
Momentálně začínám postupně oslovovat vedoucí africké představitele a už se těším na den, kdy dosáhneme všeobecného pokrytí zdravotní péčí pro 7,7 miliardy obyvatel světa. Věřím, že díky politickým závazkům na nejvyšší úrovni a novým nástrojům podporujícím přístup ke zdravotní péči a podněcujícím zodpovědnost dokážeme proměnit tuto ambiciózní vizi v realitu.
Z angličtiny přeložil Jiří Kobělka.