La demagogia del asesinato
ATLANTA – La reciente películaJoker(Guasón) cuenta la historia de Arthur Fleck, un solitario psicópata y payaso de fiestas que intenta hacer carrera como cómico de stand-up pero es rechazado y humillado. Entonces se venga de la sociedad convirtiéndose en asesino y provocando disturbios "contra los ricos".
Pese a que ganó el prestigioso León de Oro a la mejor película en el Festival Internacional de Cine de Venecia este año, Joker generó opiniones encontradas. Muchos críticos la elogiaron con el (predecible) argumento de que su violento protagonista lidera una revuelta contra un orden cruel e injusto. Señalan que el Guasón es un héroe oprimido cuya violencia constituye un valiente acto de autoafirmación.
Otros, con una mirada menos luminosa del personaje principal, señalan que es un demente cruel y violento. A diferencia del conflictuado asesino Raskolnikov en Crimen y castigo de Dostoievsky, el Guasón es un maníaco vengativo que comete crímenes a sangre fría sin sentir responsabilidad, mucho menos remordimiento.
Todd Phillips, el director de Joker, se declara confundido por la "doble vara" que se le aplica a su película. "Acabo de ver John Wick 3. Es un varón blanco que mata a 300 personas, y todo el mundo ríe y festeja" declaró Phillips. "¿Por qué a esta película la juzgan según otros criterios? Honestamente no lo entiendo".
Pero la gran pregunta es si está bien que el protagonista de una película que critica el orden social actual sea un psicópata asesino. Es verdad que Estados Unidos (cuya muy desigual distribución de la riqueza lo acerca más a la Rusia del presidente Vladimir Putin que a la mayoría de los otros países desarrollados) está indudablemente necesitado de un cambio social. Pero ¿son personajes como el Guasón y películas que se solazan en monstruos asesinos y en la violencia desatada los mejores vehículos para promover la justicia social?
Phillips y el actor Joaquin Phoenix, que interpreta al personaje principal, han rechazado esas críticas apelando al lugar común de ver a los monstruos como víctimas de la injusticia. En opinión de Phillips, sus crímenes son producto de "falta de amor, trauma infantil, falta de compasión en el mundo".
Subscribe now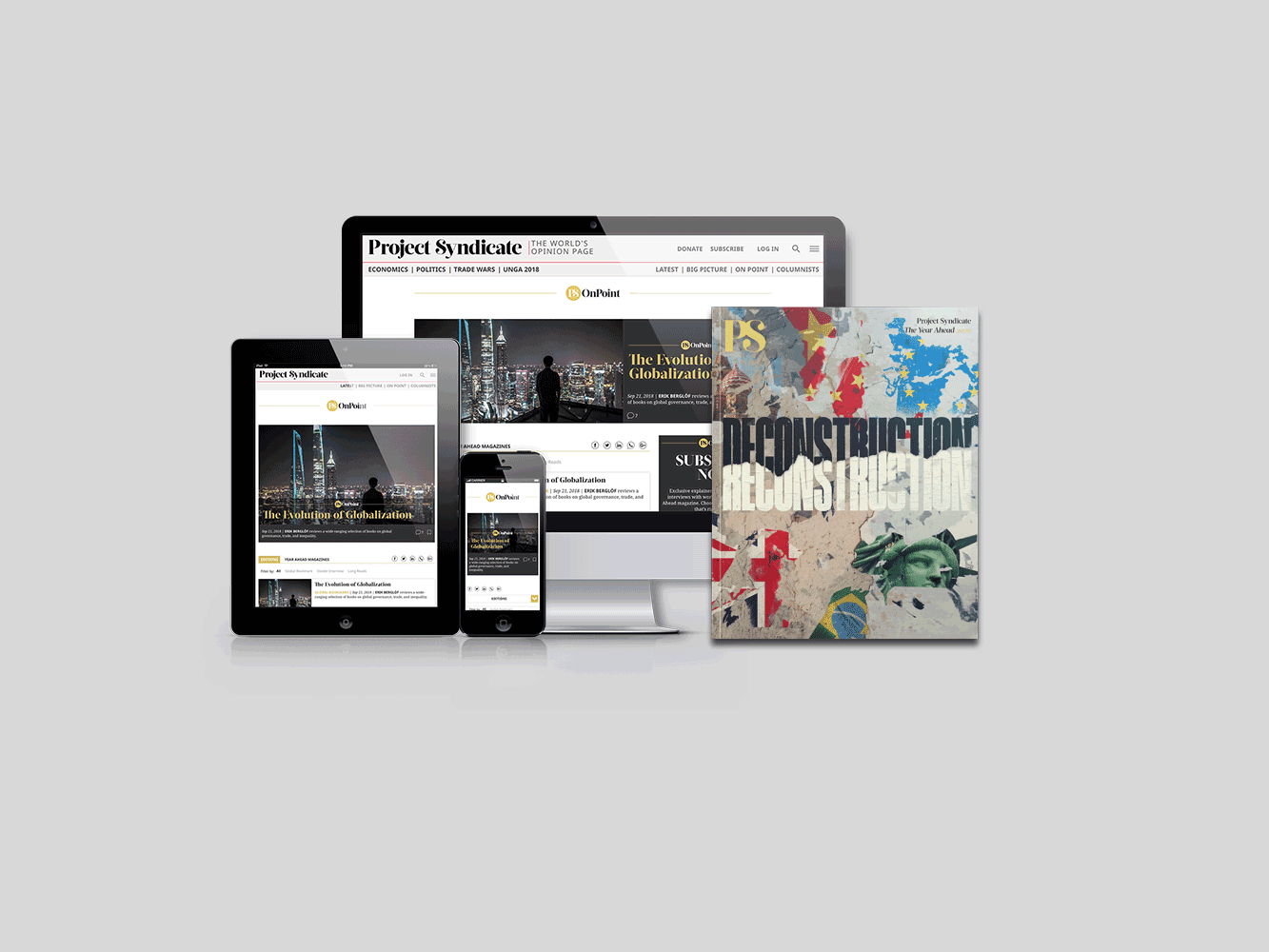 Subscribe now
Subscribe today and get unlimited access to OnPoint, the Big Picture, the PS archive of more than 14,000 commentaries, and our annual magazine, for less than $2 a week.
Además, como señaló David Sims en The Atlantic, "Joker no es ni mucho menos la primera película de la historia centrada en un antihéroe perturbador". Numerosas películas con zombis comecerebros, vampiros chupasangre o asesinos seriales han sido elogiadas como críticas de la explotación capitalista, del imperialismo estadounidense, de la opresión de género, del antropocentrismo, etcétera. De hecho, ¿hay algún monstruo al que no se haya considerado posible vehículo de ideas revolucionarias?
La idea de que el monstruo asesino puede simbolizar a objetores y proscritos, y que por tanto merece simpatía, surgió de los filósofos franceses Gilles Deleuze y Pierre-Félix Guattari. En un cuestionamiento de la explicación de René Girard para los orígenes de la violencia irracional y del odio al "otro" (minorías étnicas o religiosas demonizadas y victimizadas), Deleuze y Guattari extendieron el concepto de otredad al vampiro.
Eso sentó las bases para un cambio de paradigma en la visión del monstruo homicida como un "otro"; y protagonistas de esta naturaleza se volvieron cada vez más centro de la atención académica, la crítica cultural y hasta la cultura popular.
Esta obsesión con la "empatía" hacia el perpetrador de actos de violencia extrema tiene raíces en un cambio ideológico en las actitudes hacia los seres humanos. Cambio que refleja la influencia de la crítica radical del humanismo y el rechazo del antropocentrismo, expresados sobre todo por el movimiento por los derechos de los animales y por los defensores del transhumanismo y del posthumanismo en la cultura popular desde los noventa (tema al que me refiero en mi libro The Celebration of Death in Contemporary Culture). Al legitimar lo que antes se percibía como una forma degradada de entretenimiento, estas historias que estetizan la violencia contra personajes humanos a manos de monstruos idealizados no tardaron en convertirse en un producto muy demandado.
¿Cuáles son las derivaciones sociales y políticas de esta normalización de la violencia en la cultura popular? En un artículo para la revista Time, Stephanie Zacharek consideró a Joker un ejercicio de "nihilismo glamurizado" en el cual el personaje principal "inspira caos y anarquía". Y de hecho la película renovó el debate sobre la relación entre la violencia ficticia y la real.
Antes del lanzamiento de Joker, familiares de las víctimas de la matanza ocurrida en 2012 en un cine de Aurora (Colorado) publicaron una carta donde expresan preocupación por las atrocidades que muestra la película. Como la matanza de Aurora sucedió durante la proyección de otra película de la Warner (The Dark Knight Rises), el estudio, Phillips y Phoenix se sintieron obligados a responder a las objeciones de las familias.
Mientras la declaración de la Warner aconseja firmemente al público no confundir la ficción con la realidad, la respuesta de Phoenix resume los cambios en la cultura popular durante las últimas décadas: "No creo que sea responsabilidad de un cineasta enseñar a la audiencia normas morales o la diferencia entre el bien y el mal".
Pero si Joker es un llamado al cambio social, entonces en definitiva es una película sobre la distinción entre el bien y el mal, en términos morales y desde el punto de vista de la justicia social.
En su artículo en Time, Zacharek identifica la contradicción fundamental en la imagen del Guasón. Se pregunta: "¿Es un villano o un vocero de los oprimidos? La película no se decanta. Esta ambigüedad parece deshonesta". En The Atlantic, Sims coincide; señala que Phillips "plantea al Guasón como un antihéroe, una figura malvada que sin embargo se convierte dentro de la película en encarnación de la justicia por mano propia".
Pero ninguno de los dos críticos explica la naturaleza de esta deshonestidad. El Guasón es un demente cuyos actos de violencia gratuita se entienden y ejecutan como una forma de entretenimiento, no como un llamado a la revolución o al cambio social. En vez de inspirar al público a protestar contra la injusticia social, la película vende un antihumanismo mercantilizado que refuta en forma radical el valor excepcional de la vida humana y de la libertad democrática.
Si bien Zacharek no se equivoca al decir que "las películas no causan la violencia", sí pueden influir en nuestras ideas respecto de lo que es permisible. Al fin y al cabo, ¿cómo puede la representación cinematográfica de la violencia contra seres humanos no influir en la percepción del valor de nuestra vida y dignidad?
Además, si la cultura es inseparable de la política, como piensa Phoenix, entonces la normalización de la violencia en la cultura popular puede alentar una indiferencia general a la distinción del bien y el mal en la vida pública. Debemos preguntarnos hasta qué punto esta indiferencia, que la industria del entretenimiento defiende como un credo profesional, influyó en la conducta de ese showman que hoy ocupa la Casa Blanca.
Traducción: Esteban Flamini