Esta atribuição de DSE tem de ser diferente
BERKELEY – Em agosto, o Fundo Monetário Internacional anunciou, com grande fanfarra, que os seus membros tinham chegado a um acordo histórico para emitir 650 mil milhões de dólares em direitos de saque especiais (DSE, a unidade de conta do Fundo) para fazer frente à emergência da COVID-19. Os DSE são ativos de reserva que os governos, através dos bons ofícios do FMI, podem converter em dólares e outras moedas fortes para pagar importações essenciais, como vacinas. E 650 mil milhões de dólares não são trocos: são quase 1% do PIB mundial. Isto pode fazer uma grande diferença para os países pobres afetados pelo vírus.
O problema é que os DSE são atribuídos de acordo com as quotas dos países, ou direitos de empréstimo automático, dentro do FMI, e a fórmula da quota depende muito do PIB agregado dos países. Como resultado, apenas 3% do total de 650 mil milhões de dólares foram para países de baixo rendimento e apenas 30% foram para mercados emergentes de rendimento médio. Quase 60% foram atribuídos a países de alto rendimento sem escassez de reservas em moeda estrangeira e sem dificuldade de contrair empréstimos para financiar défices orçamentais. Mais de 17% foram para os Estados Unidos, que podem imprimir dólares à vontade.
Esperava-se que os governos e o FMI encontrassem uma forma de os países de alto rendimento transferirem os seus DSE para os países em desenvolvimento necessitados. Até agora, há poucos sinais de progresso nessa direção. Com as reuniões anuais do Fundo a aproximarem-se, em outubro, é hora de a instituição – e os seus membros – dar um passo à frente.
Os precedentes não são encorajadores. Em 1965, quando os debates sérios sobre a criação dos DSE começaram, um grupo de peritos que trabalhava em nome da Conferência das Nações Unidas sobre Comércio e Desenvolvimento argumentou que os DSE deveriam ser atribuídos com o objetivo de satisfazer as necessidades de desenvolvimento dos países recém-independentes. Mas quando os DSE foram emitidos em 1970, foram atribuídos em proporção às quotas dos membros do FMI.
Depois, em 1972-73, os porta-vozes dos países em desenvolvimento propuseram o que veio a ser conhecido como "a ligação". Visualizaram um contrato pelo qual as economias avançadas obtivessem um sistema monetário internacional reformado, no qual os DSE desempenhavam a função exercida pelo dólar, no agora extinto sistema de Bretton Woods, e os países em desenvolvimento, em troca do seu apoio, recebiam a maior parte da próxima atribuição de DSE. No final, os países em desenvolvimento foram tranquilizados com a promessa de que poderiam considerar a ligação no futuro, e uma segunda atribuição de DSE foi realizada. Quanto à ligação, nada foi feito.
E, mais recentemente, quando 250 mil milhões de dólares de DSE foram emitidos em 2009 em resposta à crise financeira global, o FMI mais uma vez atribuiu-os de acordo com as quotas dos membros.
Subscribe to Project Syndicate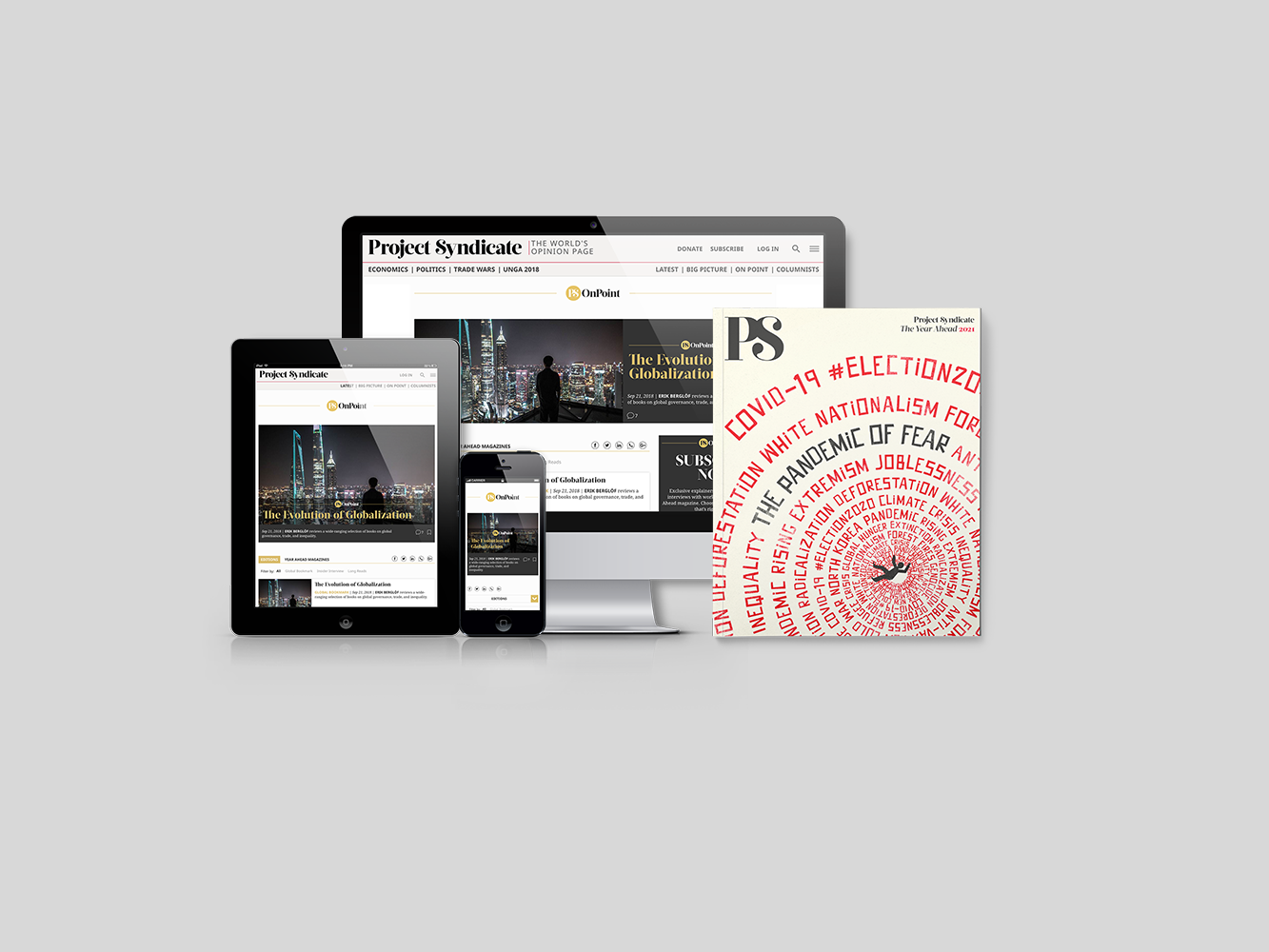 Subscribe to Project Syndicate
Enjoy unlimited access to the ideas and opinions of the world's leading thinkers, including weekly long reads, book reviews, topical collections, and interviews; The Year Ahead annual print magazine; the complete PS archive; and more – for less than $9 a month.
Porque é que desta vez pode ser diferente? As atribuições anteriores foram feitas para aumentar a estabilidade do sistema monetário internacional e a liquidez dos mercados financeiros internacionais. Estes são, principalmente, os problemas dos países ricos. Atualmente, por outro lado, a raison d'être da atribuição é flexibilizar as restrições financeiras no combate à pandemia. E é nos países pobres que essas restrições fazem mais estragos. Os governos dos países ricos sabem disso - ou deveriam saber.
Então, como é que a transferência de recursos pode ser realizada? O FMI já tem um Mecanismo para a Redução da Pobreza e o Crescimento (MRPC), que fornece empréstimos concessionais, atualmente a taxas de juro zero, a países de baixo rendimento. Os países de alto rendimento, que já emprestam ao MRPC, poderiam usá-lo para reciclar os respetivos DSE. Mas os países mutuários têm de negociar programas com o FMI, o que é controverso e demorado, e os seus empréstimos estão sujeitos a condições complicadas. Dado que o MRPC empresta menos de 2 mil milhões de dólares num ano típico (9 mil milhões de dólares em 2020), reciclar 400 mil milhões de dólares de DSE de países ricos, ou mesmo uma parte desse montante, parece estar além da sua capacidade.
Existem duas alternativas melhores. Em primeiro lugar, os acionistas do FMI poderiam concordar em criar um consórcio dedicado à COVID-19. A condicionalidade associada aos seus empréstimos seria limitada a verificar se os governos estão a usar os respetivos empréstimos concessionais para obter vacinas e outros contributos de serviços de saúde e se os estão a administrar de forma justa e eficiente. A monitorização eficaz não seria difícil. O dinheiro pode funcionar apenas como simples cortesia.
Em segundo lugar, os membros poderiam reciclar os seus DSE, tendo como intermediário o FMI, para os bancos regionais de desenvolvimento, que já estão autorizados a deter DSE e convertê-los em dólares e outras moedas fortes. Isso evitaria a centralização do processo de empréstimo em Washington, DC. Os bancos de desenvolvimento regional estão implementados no terreno e estão em sintonia com as condições locais, e não partilham a reputação do FMI como um intruso externo que impõe condições onerosas.
A administração do FMI tem, evidentemente, as suas próprias ideias. A diretora geral, Kristalina Georgieva, propôs um Fundo de Resiliência e Sustentabilidade, a ser financiado por DSE reciclados, que ajudaria os países pobres a financiar investimentos na mitigação e redução das alterações climáticas nas próximas décadas.
Tudo isso está bem e é bom. Mas a COVID-19 é o desafio preeminente de 2021. Se o FMI e os respetivos membros não conseguirem dar resposta, nenhuma das suas propostas sobre como enfrentar os desafios das próximas décadas, relacionados com as alterações climáticas e outros, será considerada confiável.