El problema de China en Hong Kong
LONDRES – Las manifestaciones y la crisis política en Hong Kong están ahora en su cuarto mes. Todos los fines de semana, las personas salen a las calles para protestar contra su gobierno y contra el hecho que su gobierno se encuentra fuertemente sujetado por el régimen comunista de China en una especie de llave de artes marciales. Y, al menos por ahora, no parece haber ninguna solución a la vista.
El drama político comenzó con protestas contra el intento de la presidenta de Hong Kong de presentar un proyecto de ley que iba a permitir que los ciudadanos de la ciudad sean extraditados a China continental. El temor comprensible en toda la ciudad fue que el proyecto de ley destruiría la barrera entre el estado de derecho en Hong Kong y el gobierno del Partido Comunista de China (PCCh) al otro lado de la frontera. Al fin y al cabo, es la ley comunista la que encarcela a las personas en los campos de "reeducación" en la región china de Sinkiang, y lleva a prisión a abogados y activistas de derechos humanos que son lo suficientemente valientes para hablar. A los ciudadanos de Hong Kong se les había prometió una participación en el sueño chino del presidente Xi Jinping, lo único que ellos pudieron ver fue una pesadilla.
Un tema que había movilizado a dos millones de personas llevándolas a salir a manifestarse pacíficamente se transformó en algo mucho más complicado. Primero, el gobierno de Hong Kong parecía ajeno a la preocupación popular. Y, cuando finalmente anunció que el proyecto de ley de extradición no era viable, la concesión llegó demasiado tarde. Para ese entonces, otras preocupaciones habían alimentado la ansiedad pública.
Para empezar, los ciudadanos de Hong Kong están descontentos con los apretados niveles de vida y los altos costos de la vivienda. Además, la vigilancia cada vez más dura de las protestas provocó una respuesta a menudo violenta, que a su vez llevó a la policía a intensificar sus tácticas duras. Las facciones pro-Pekín, claramente organizadas por activistas comunistas locales del Frente Unido, actuaron en colusión con gánsteres para golpear a los manifestantes y atacar a las familias de sus presuntos líderes. Crecieron las sospechas de que las autoridades de Hong Kong sabían lo que estaba pasando, pero habían optado por no hacer nada al respecto.
Sobre todo, se hizo cada vez más evidente que los líderes de China no permitirían que Lam y su gobierno ineficaz, y a menudo invisible, vayan tras el logro de un acuerdo negociado con la opinión pública. Muchos manifestantes parecían haber llegado a la conclusión de que lo único que se podía hacer era ponerse cascos y máscaras antigás y enfrentar al gas lacrimógeno y el cañón de agua. Esta explicación no trata de redimir las violentas protestas, pero quizás las explica.
Del mismo modo, la brutalidad ocasional de la policía de Hong Kong pudiese ser indicativa de que una fuerza policial olvida sus responsabilidades cuando está bajo terrible presión y contraataca demasiado fuerte. No se puede esperar que la policía sea un sustituto indefinido de la política. El gas pimienta no es una alternativa aceptable al hablar, escuchar y negociar.
Subscribe now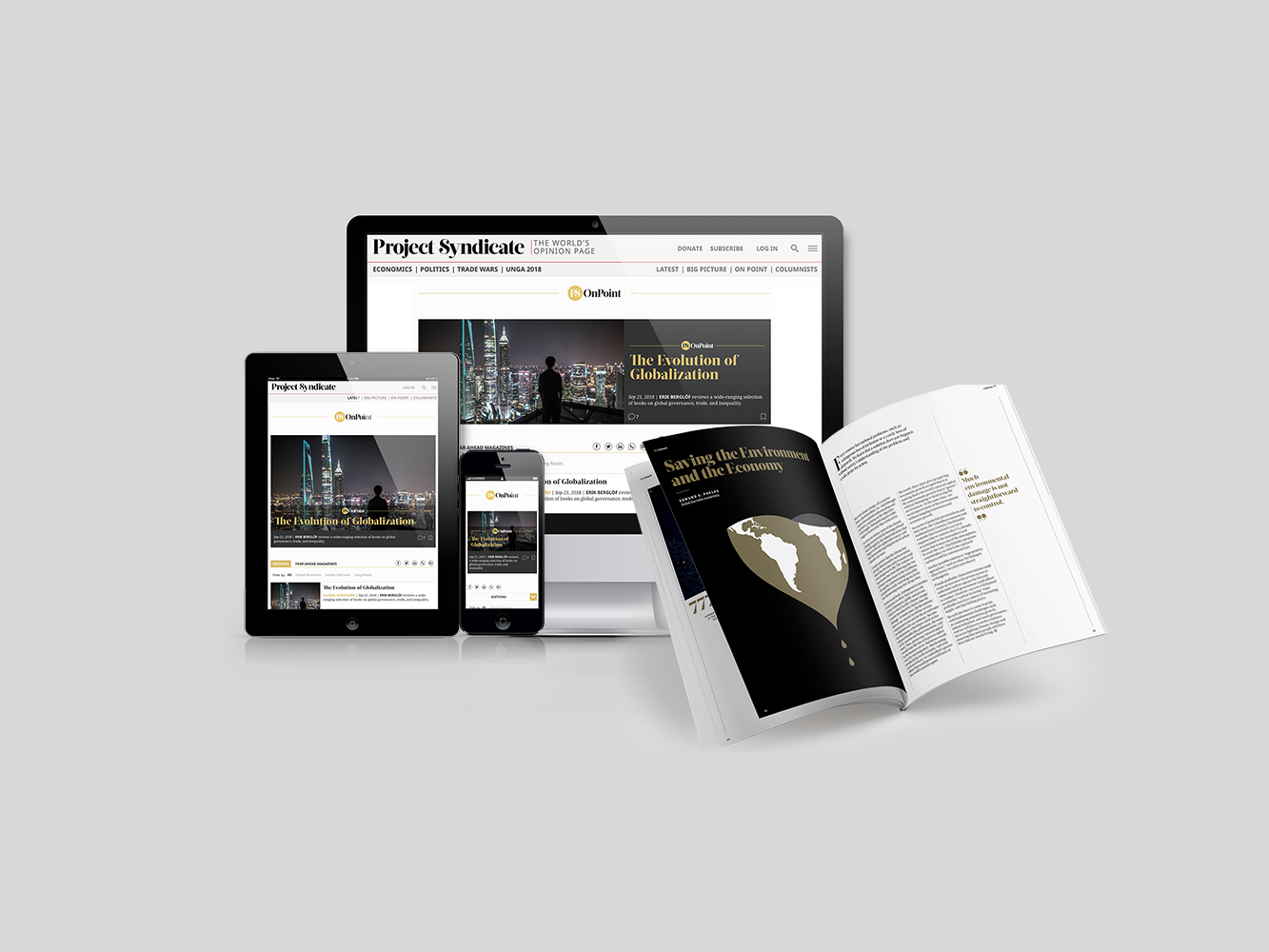 Subscribe now
Subscribe today and get unlimited access to OnPoint, the Big Picture, the PS archive of more than 14,000 commentaries, and our annual magazine, for less than $2 a week.
A estas alturas, el PCCh debe comprender que, a pesar de la mayoría de las personas en Hong Kong no van tras la consecución de la independencia de esta región administrativa del continente, sí odian el tipo de comunismo brutal que llevó a muchas de ellas a huir a la ciudad de Hong Kong en calidad de refugiados. Tampoco pueden soportar una dictadura que amenace la libertad y el alto grado de autonomía que distingue a su ciudadanía de aquella de los chinos continentales.
Debe ser mortificante para el régimen de Pekín darse cuenta que mientras el PCCh se prepara para celebrar el 70 aniversario de su toma de control, muchos ciudadanos chinos en Hong Kong deploran lo que representa. A diferencia de China continental, las personas en Hong Kong pueden decir lo que piensan y ver lo que está sucediendo en todo el mundo. Estas personas saben, por ejemplo, que la Plaza Tiananmén, donde se llevarán a cabo los grandes desfiles comunistas el 1 de octubre, fue en el pasado el escenario del asesinato de jóvenes manifestantes que querían democracia y libertad.
La reacción del gobierno chino a los eventos en Hong Kong es, por lo tanto, patética y contraproducente. En un insulto a los manifestantes – y mucho más a los manifestantes jóvenes – ya que los líderes de China culpan a las fuerzas externas por estimular el sentimiento anticomunista. Todo es un complot de la CIA, dicen, o tal vez una conspiración planeada por otros extranjeros. Alternativamente, las autoridades chinas señalan con el dedo a algunos de los servidores públicos más distinguidos de Hong Kong, que han instado al gobierno de la ciudad a hablar con los manifestantes y a encarar la solución de las inquietudes más razonables que dichos manifestantes tienen.
El PCCh, en cambio, está esperando que las manifestaciones pasen, con la esperanza de que los manifestantes se desalienten y tal vez pierdan la voluntad de resistir, a la vez que este partido envía a altos funcionarios para que instruyan a Lam para que ella no ceda en nada. Para los líderes de China, cualquier movimiento percibido como una concesión sería el primer paso en una pendiente resbaladiza. Por lo tanto, esperan que la vigilancia policial dura (con la ayuda ocasional de las fuerzas de seguridad chinas y de mafiosos supuestamente "patrióticos") y los juicios de orden público, junto con el transcurso del tiempo, calmarán las cosas.
Sin embargo, si los líderes de China fueran tan sofisticados como afirman serlo, y si su sistema de gobierno fuera realmente capaz de ser una fuerza dominante en el siglo XXI, se comportarían de manera muy distinta. En lugar de socavar la confianza internacional con su comportamiento hacia Hong Kong, reafirmarían su intención de cumplir los compromisos asumido por China en virtud del acuerdo de Declaración Conjunta Sino-Británica y garantizarían las libertades de Hong Kong y el alto grado de autonomía local hasta el año 2047.
También le permitirían a Lam establecer una comisión de investigación para examinar los motivos de las manifestaciones, cómo dichas manifestaciones fueron manejadas por la policía, y la violencia ocasional de algunos manifestantes. Esto es menos de lo que los manifestantes ahora exigen. Pero, juzgo que la creación de dicho panel cambiaría el estado de ánimo en Hong Kong y proporcionaría al menos alguna esperanza de un diálogo. De hecho, esto debería haber sido hecho el pasado mes de junio, cuando muchos, incluido un ex presidente de la Corte Suprema de Hong Kong, lo sugirieron.
Además, si Lam no lo va a hacer por cuenta propia, hay razones de peso para que algunos de los ciudadanos más respetados de Hong Kong – provenientes de iglesias, organismos profesionales, empresas y de la sociedad civil – tomen la iniciativa y establezcan una comisión informal independiente.
Esta iniciativa sería difícil de llevar a cabo y podría no funcionar. Sin embargo, dar ese paso, con seguridad, sería mejor que dejar que las cosas continúen desarrollándose con violencia fin de semana tras fin de semana. Al fin y al cabo, ¿es así como los líderes de China realmente quieren que siete millones de hongkoneses celebren el aniversario del 1 de octubre?
Traducción del inglés de Rocío L. Barrientos