Zásadní slabina globální ekonomiky
ŽENEVA – Když před deseti lety vyhlásila bankrot banka Lehman Brothers, náhle přestalo být jasné, kdo komu co dluží, kdo nedokáže platit dluhy a kdo půjde ke dnu příště. Výsledkem bylo zmrazení mezibankovních úvěrových trhů, panika na Wall Street a krachy firem nejen ve Spojených státech, ale po celém světě. Zatímco se pak politici usilovně snažili na krizi reagovat, experti si kladli otázku, zda se "velké umírnění" v podobě nízké volatility hospodářských cyklů od 80. let nemění v další velkou hospodářskou krizi.
Při zpětném ohlédnutí bylo sebeuspokojení v době před krizí jednoznačně hanebné. Přesto se toho od té doby pramálo změnilo. Samozřejmě se nám tvrdí, že finanční soustava je jednodušší, bezpečnější a spravedlivější. Jenže banky, které těžily z veřejných peněz, jsou dnes větší než kdykoliv dříve, neprůhledné finanční nástroje jsou znovu v kurzu a fondy pro vyplácení bonusů bankéřům přetékají. Neregulované či nedostatečně regulované "stínové bankovnictví" současně narostlo do objemu 160 bilionů dolarů. To je dvojnásobek výkonu globální ekonomiky.
Díky bilionům dolarů likvidity, které hlavní centrální banky během posledních deseti let napumpovaly do ekonomiky, se trhy aktiv vzchopily, firemní fúze přeřadily na vyšší rychlost a zpětné odkupy akcií se staly měřítkem manažerské prozíravosti. Naopak reálná ekonomika se potácí mezi jepičími výtrysky optimismu a nesouvislými řečmi o finančních rizicích. A přestože si politici namlouvají, že vysoké ceny akcií a export zvýší průměrné příjmy, faktem zůstává, že většinu zisků už uchvátili ti, kdo stojí na samotném vrcholu pyramidy.
Tyto trendy ukazují na jedno ještě větší nebezpečí: na ztrátu důvěry v systém. Jak si už kdysi dávno uvědomoval Adam Smith, pocit, že se mnou někdo manipuluje, nakonec podkopá legitimitu jakéhokoliv systému založeného na pravidlech. Vědomí, že ti, kdo krizi způsobili, z ní nejen vyvázli, ale ještě z ní profitují, je od roku 2008 stále silnějším zdrojem nespokojenosti, která oslabuje důvěru veřejnosti v politické instituce spojující občany, komunity i jednotlivé země.
Když loni nastal synchronizovaný globální růst, mnozí příslušníci ekonomického establishmentu začali předpovídat světlé zítřky, ovšem to se trochu unáhlili. S výjimkou USA poslední odhady růstu zaostávají za předešlými prognózami, a některé ekonomiky dokonce zpomalují. Čína a Indie sice mají dál dobře našlápnuto, avšak zvyšuje se počet rozvíjejících se ekonomik, které se ocitly pod finančním tlakem. A když velké centrální banky mluví o normalizaci měnové politiky, pak politici v rozvíjejících se zemích nemohou kvůli rizikům odlivu kapitálu a znehodnocení měny dobře spát.
Hlavním problémem není vlažný růst, nýbrž skutečnost, že je z velké části tažený dluhem. Do začátku roku 2018 se objem globálního dluhu zvýšil na téměř 250 bilionů dolarů – to je trojnásobek ročního globálního výkonu –, oproti 142 bilionům o deset let dříve. Podíl rozvíjejících se trhů na globálním dluhu přitom vzrostl ze 7% v roce 2007 na 26% v roce 2017 a objem úvěrů poskytnutých nefinančními společnostmi se v těchto zemích zvýšil z 56% HDP v roce 2008 na 105% HDP v roce 2017.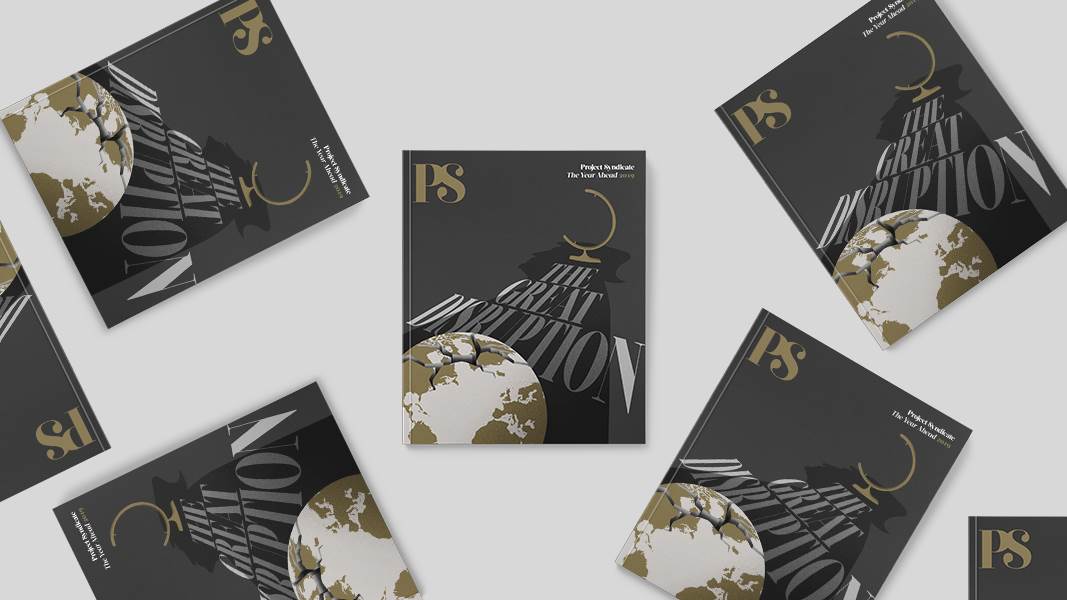 The Year Ahead 2019
Featuring commentaries by Joseph Stiglitz, Sri Mulyani Indrawati, Angus Deaton, Célestin Monga, Jean-Claude Juncker, and other leading thinkers. Now available for pre-order.
Kromě toho se negativní důsledky tvrdších měnových podmínek v rozvinutých zemích pravděpodobně budou dále zhoršovat vzhledem k odtrženosti bublin aktiv od zotavení v reálné ekonomice. Akciové trhy sice zažívají boom, ale mzdy přešlapují na místě. A navzdory postkrizové dluhové expanzi poměr investic k HDP v rozvinutých ekonomikách klesá a ve většině rozvojových zemí se jeho růst zastavil.
Nad touto křehkou situací se navíc vznáší jedna velká "známá neznámá". Obchodní válka vedená americkým prezidentem Donaldem Trumpem ani nesníží obchodní schodek Ameriky, ani neobrátí směr technologických hodin v Číně. Místo toho jen rozdmýchá globální nejistotu, pokud se vyhrotí reakce "oko za oko". A co je ještě horší, dochází k tomu právě v době, kdy důvěra v globální ekonomiku začíná slábnout. Pro země, které už dnes ohrožuje zvýšená finanční nestabilita, by byly vedlejší ztráty v důsledku narušení systému globálního obchodu značné a nevyhnutelné.
Navzdory konvenčním názorům to však není začátek konce poválečného liberálního uspořádání. Rozleptávání tohoto řádu koneckonců započalo už dávno se vzestupem kočovného kapitálu, opuštěním plné zaměstnanosti coby politického cíle, zpřetrháním vazby mezi mzdami a produktivitou a provázáním firemní a politické moci. V tomto kontextu lze obchodní války nejlépe pochopit jako příznak nezdravé hyperglobalizace.
Ze stejných důvodů nejsou problémem rozvíjející se ekonomiky. Odhodlání Číny uplatňovat své právo na hospodářský rozvoj se v mnoha západních metropolích setkalo s pocitem neklidu, ne-li přímo s otevřeným nepřátelstvím. Čína však hraje podle týchž standardních not, které používaly rozvinuté země, když po ekonomickém žebříku šplhaly ony.
Úspěch Číny je přesně tím, co si v roce 1947 představovala havanská Konference Organizace spojených národů o obchodu a zaměstnanosti, kde mezinárodní společenství položilo základy budoucího systému globálního obchodování. Rozdíl mezi tehdejšími a současnými výklady svědčí o tom, jak výrazně se současný multilaterální řád odchýlil od původních cílů.
Krize Lehman Brothers zpočátku skutečně oživila poválečného multilaterálního ducha, avšak to se ukázalo jako pomíjivé. Tragédie dnešní doby spočívá v tom, že právě ve chvíli, kdy je k řešení křivd spojených s hyperglobalizací zapotřebí smělejší spolupráce, se v tanečcích kolem "volného obchodu" utápějí hlasy těch, kdo volají po obnově důvěry, férovosti a spravedlnosti v systému. Bez důvěry se totiž spolupráce neobejde.
Z angličtiny přeložil Jiří Kobělka.