Luz verde para la inversión pública
BERLÍN/LA HAYA – La eurozona enfrenta desafíos económicos inmensos. Alemania y los Países Bajos (que en conjunto equivalen al 35% del PIB de la unión monetaria, y cuentan con amplio margen de maniobra fiscal) deben ponerse a la vanguardia de la respuesta.
El mayor desafío inminente (y no sólo para la eurozona) es la escalada de la crisis climática, que demanda una reestructuración económica integral, incluida una reforma de los sistemas energéticos, de la infraestructura de transporte y de las prácticas agrícolas. Este proceso irá acompañado por otro gran desafío: la adaptación a la Cuarta Revolución Industrial que está teniendo lugar, caracterizada por un veloz desarrollo de tecnologías disruptivas, como la inteligencia artificial, la nanotecnología, la computación cuántica y la tecnología de redes.
Esas transformaciones no se darán solas. Los gobiernos deben tomar la delantera, mediante la implementación de programas de inversión pública a gran escala, coordinados y con visión de futuro.
Europa ya va con atraso: China y Estados Unidos ya invierten mucho más que ella en innovación, lo cual refleja el papel central de la economía y de la tecnología en la competencia geopolítica moderna. En el mundo actual, el único modo de que Europa proteja su soberanía estratégica es mediante un rápido aumento de la inversión en innovación, educación y modernización económica.
Los frutos de esa inversión no tardarán en aparecer. Hoy en la eurozona hay un empeoramiento de indicadores económicos clave, debido en gran medida a factores que están fuera de su control, como la guerra comercial sinoestadounidense, las tensiones en Medio Oriente y el Brexit. La posibilidad de una recesión es muy real.
No se puede esperar que el Banco Central Europeo lidere la resistencia a una desaceleración, como ha hecho desde la última crisis. El BCE prácticamente agotó su arsenal de política monetaria (los tipos de interés se mantienen en mínimos históricos) y una reiteración del compromiso formulado en 2012 por el entonces presidente del BCE, Mario Draghi, de hacer "lo que sea necesario" para proteger el euro carecería de credibilidad para tranquilizar a los mercados, como hizo la primera vez.
Subscribe now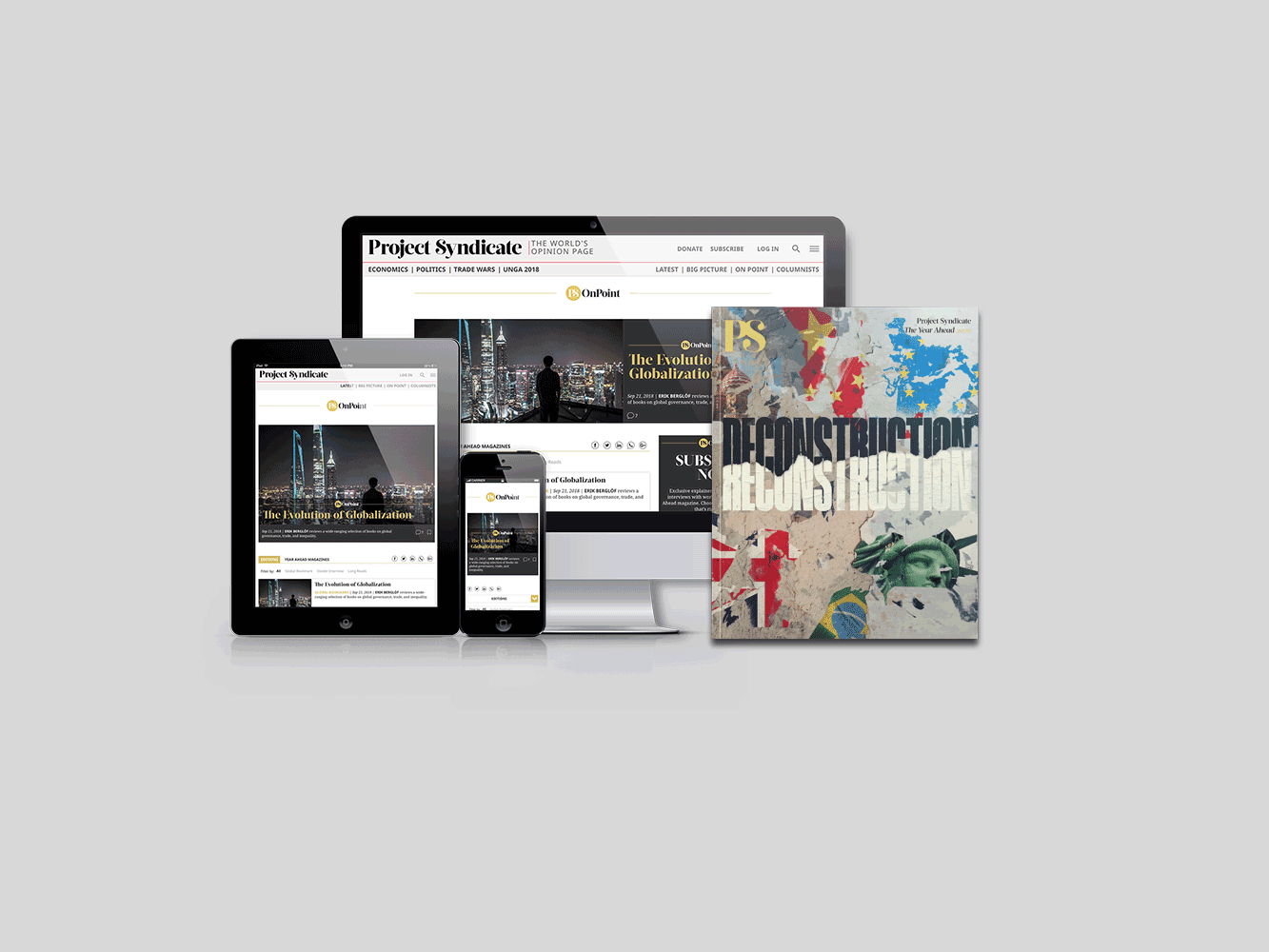 Subscribe now
Subscribe today and get unlimited access to OnPoint, the Big Picture, the PS archive of more than 14,000 commentaries, and our annual magazine, for less than $2 a week.
Lo que Europa necesita en vez de eso es un paquete de estímulo fiscal que tenga en cuenta los imperativos a largo plazo. Pero aunque las condiciones económicas para esta respuesta son favorables (en este momento, los gobiernos neerlandés y alemán pueden endeudarse a tasas negativas), las condiciones políticas no lo son tanto.
Alemania y los Países Bajos se resisten hace mucho a una expansión fiscal. En ambos casos, los gobiernos mantienen grandes superávits para contener sus respectivas deudas públicas, y presionan a los otros países de la eurozona para que adhieran a normas fiscales estrictas, aun a costa del crecimiento y la prosperidad. Dicen que lo hacen por el bien de los miembros de la eurozona a largo plazo. Pero ¿de qué les servirá a las generaciones futuras heredar un cociente deuda/PIB reducido, si al mismo tiempo soportarán la carga de una economía obsoleta y una crisis climática en aumento?
El marco fiscal de la Unión Europea, definido en el Pacto de Estabilidad y Crecimiento, incluye un conjunto muy complejo de normas y condiciones, y enfrenta a los países a medidas correctivas cuando sus niveles de deuda o déficit se aproximan a determinado umbral o lo cruzan. Esto no está mal en principio: una unión monetaria necesita un mecanismo para evitar que los países acumulen deudas insostenibles.
Pero el énfasis excluyente en la deuda y el déficit es desacertado, porque no tiene en cuenta el lado del balance correspondiente a los activos. De hecho, en los cálculos de cociente de déficit, hoy el consumo y la inversión se cuentan casi del mismo modo.
Para crear una economía a la altura del siglo XXI, Europa debe reformar su marco fiscal, de modo tal que los gobiernos, igual que las empresas privadas, distribuyan los gastos de capital a lo largo de todo el período de vencimiento. Esto ayudaría en gran medida a alentar la inversión pública, especialmente en tiempos de desaceleración económica.
Si el exceso de gasto imprudente es el equivalente a pasarse un semáforo en rojo, entonces no invertir cuando las condiciones lo permiten (por no decir que lo demandan) es el equivalente a detenerse ante un semáforo en verde. Pero es exactamente lo que han hecho Alemania y los Países Bajos (dos de los "camiones" más grandes de la eurozona), y al hacerlo están impidiendo a los otros autos avanzar. En tanto, los vehículos más poderosos del mundo corren a toda velocidad, y la ruta se está poniendo cada vez más complicada.
Es hora de que Alemania y los Países Bajos reaccionen a la luz verde, idealmente en forma coordinada. El Partido Verde alemán ya propuso una reforma de los límites de deuda y de las normas fiscales paneuropeas que permita más inversiones. El Partido Verde de los Países Bajos lleva mucho tiempo exhortando al gobierno a usar la política fiscal para acelerar la transición energética.
Hay motivos de esperanza: el gobierno neerlandés está analizando la creación de un fondo de inversión pública por valor de varios miles de millones de euros. Pero es sólo un primer paso. El único modo de poner en marcha a Europa es que la canciller alemana Angela Merkel y el primer ministro neerlandés Mark Rutte se comprometan con un esfuerzo de inversión conjunto a gran escala, centrado en la innovación, la educación y la sostenibilidad.
Traducción: Esteban Flamini
,