Der langsame Niedergang der globalen Ordnung
MADRID – Wir leben in einem Zeitalter der Übertreibung. Realistische Diskussionen über kleine Fortschritte und langsame Auflösungserscheinungen werden von ergreifenden Berichten über monumentale Triumphe und furchtbare Katastrophen überlagert. Aber im Bereich der internationalen Beziehungen sind, wie überall, Krisen und Durchbrüche nur ein kleiner Teil der Geschichte: Übersehen wir die weniger sensationellen Trends, könnten wir schon bald in ernste Schwierigkeiten geraten – aus denen es dann vielleicht kein Entkommen mehr gibt.
Ein gutes Beispiel dafür ist der jüngste G7-Gipfel im französischen Biarritz. Dort wurde zwar der französische Präsident Emmanuel Macron dafür gelobt, seinen amerikanischen Kollegen Donald Trump unter Kontrolle gehalten zu haben, aber trotz solch positiver Entwicklungen wurde wenig erreicht. Und jenseits der Frage nach belastbaren Ergebnissen weist die Struktur des Gipfels auf einen zunehmenden Abbau der internationalen Zusammenarbeit hin – ein langsames, stetiges Absplittern der globalen Ordnung.
Dass die Gemeinschaft der G7 in die Zukunft blicken soll, entbehrt dabei nicht einer gewissen Ironie, da sie in vielerlei Hinsicht ein Relikt der Vergangenheit ist. Nachdem sie in den 1970ern auf dem Höhepunkt des Kalten Krieges gegründet wurde, sollte sie als Forum der großen Industriestaaten dienen: für Kanada, Frankreich, Deutschland, Italien, Japan, Großbritannien und die Vereinigten Staaten.
Nach dem Niedergang der Sowjetunion prägten die G7 weiterhin die globale Politik – in Bereichen, die sich von Schuldenerleichterungen über Friedenseinsätze bis hin zur globalen Gesundheit erstreckten. 1997 wurden die G7 mit dem Beitritt Russlands zu den G8. Und immer noch verkörperte das Bündnis in der blühenden, institutionalisierten liberalen Weltordnung eine Ära der westlichen Dominanz.
Diese Ära ist lange vorbei. 2008 wurden die größten Mitglieder der Gruppe durch die Finanzkrise erschüttert. Gemeinsam mit dem Aufstieg von Schwellenländern wie China bedeutete dies, dass die G8 nicht mehr genug kritische Masse hatten, um bei den weltweiten Angelegenheiten eine führende Rolle einzunehmen.
1999 wurden dann die größeren und vielfältigeren G20 gegründet. Bald wurden die G8 von dieser neuen Gruppe überholt und ein Jahrzehnt später dann in ihrer Funktion als weltweites und permanentes internationales Wirtschaftsforum durch sie ersetzt. In einem immer komplexeren und stärker gespaltenen globalen Umfeld erschien der flexible politische Stil der G20 – mit ihrem Hang zu unverbindlichen Verpflichtungen – als vernünftiger als die harten juristischen Methoden älterer multilateraler Institutionen.
Subscribe now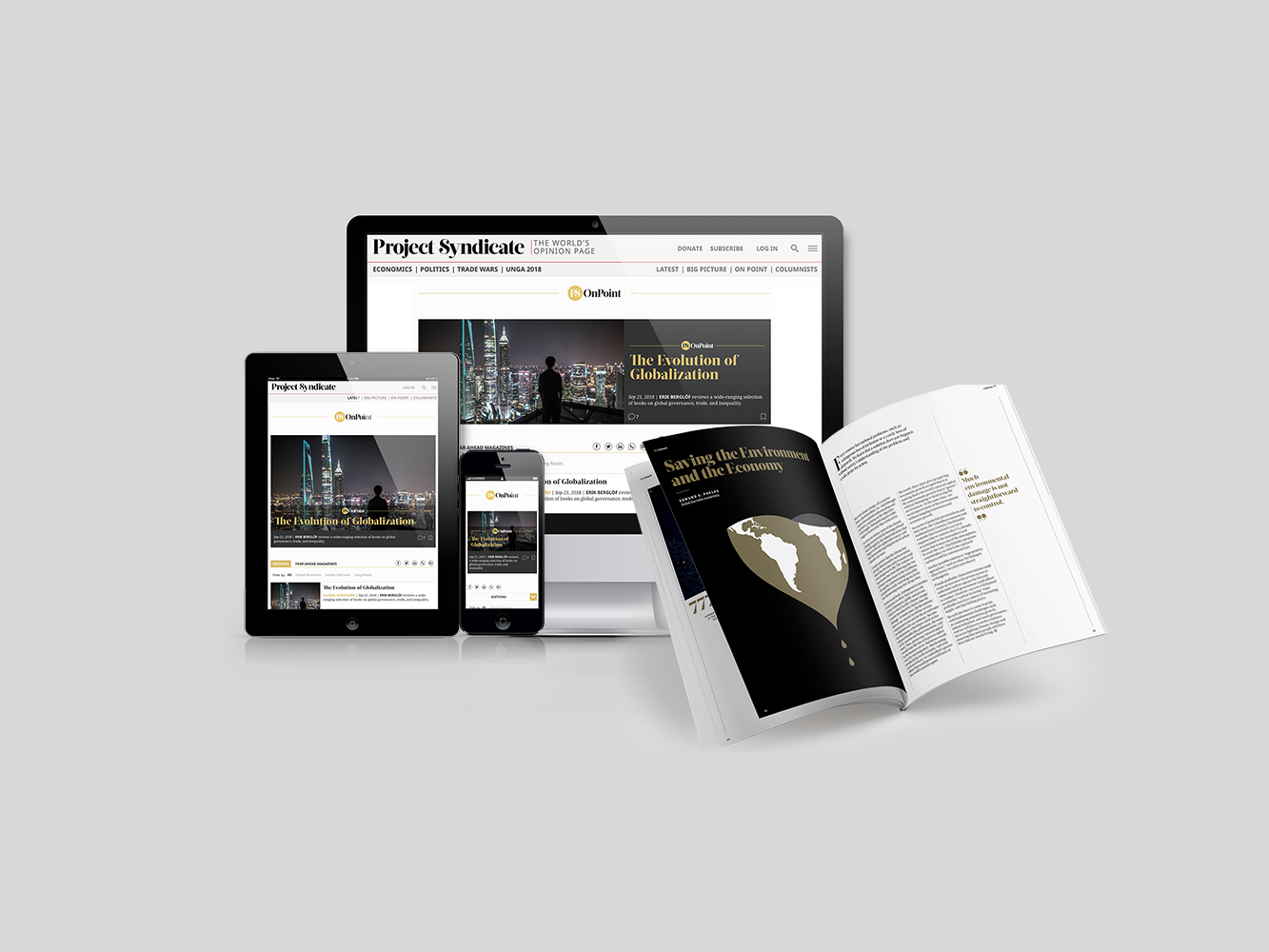 Subscribe now
Subscribe today and get unlimited access to OnPoint, the Big Picture, the PS archive of more than 14,000 commentaries, and our annual magazine, for less than $2 a week.
So trieben die G8 als reines Zweckbündnis dahin. Als – nach der Invasion in der Ukraine und der Besatzung der Krim – die russische G8-Mitgliedschaft im Jahr 2014 aufgekündigt wurde, verlor der Staatenbund weiter an Bedeutung, auch wenn sein Zusammenhalt angesichts des stärkeren gemeinsamen Weltbilds der verbleibenden Teilnehmer besser wurde. (Einige wie Trump setzen sich nun dafür ein, dass Russland wieder in die Gruppe aufgenommen wird.)
Aber sogar dieser winzige Vorteil wurde mit Trumps Wahl im Jahr 2016 zunichte gemacht. Seine Regierung begann damit, Bündnispartner anzugreifen und gemeinsame Regeln, Normen und Werte abzulehnen. Seinen Tiefpunkt erreichte das Bündnis beim G7-Gipfel von 2018, als ein launischer Trump seinen Gastgeber, den kanadischen Ministerpräsidenten Justin Trudeau, kritisierte und sich von der finalen Verlautbarung des Gipfels kurz nach ihrem Erscheinen öffentlich distanzierte.
Nach dieser Krise löste der diesjährige Gipfel in Biarritz im Vorfels große Besorgnis aus. Ohne große Hoffnung auf einen Konsens bei wichtigen Fragen konzentrierten sich die französischen Gastgeber des Treffens darauf, den Anschein zu wahren und konkrete Wirkungen auf dem Altar der Schicklichkeit zu opfern. Die Ziele wurden bewusst vage gehalten. In der Tat kündigte Macron vor dem Ereignis an, es werde keine finale Aussage geben: Er erklärte, Verlautbarungen würde eh "niemand lesen".
Aber diese Entscheidung kam einer massiven Niederlage gleich. Abschlussverlautbarungen sind politische Dokumente, die innerhalb der internationalen Gemeinschaft wichtige Signale über bedeutsame Kompromisse geben. Die Erklärung von 2018, die von Trump abgelehnt wurde, war 4.000 Wörter lang. Sie bot eine Liste gemeinsamer Prioritäten und Lösungsansätze.
Der Biarritz-Gipfel hingegen endete mit einer 250-wörtigen Abschlussnote, die so vage und verwässert war, dass sie nur als bedeutungslos bezeichnet werden kann. Zum Thema Iran hatten die Politiker der G7 beispielsweise nur zu sagen, dass sie "zwei Ziele teilen: zu gewährleisten, dass der Iran niemals an Atomwaffen gelangt, und den Frieden und die Stabilität in der Region zu fördern". In Bezug auf Hongkong bestätigten sie "die Existenz und die Bedeutung der gemeinsamen chinesisch-britischen Erklärung von 1984 über Hongkong" und riefen vage dazu auf, dass "Gewalt vermieden werden" sollte. Und der Ukraine versprachen Frankreich und Deutschland, einen Gipfel zu organisieren, "um greifbare Ergebnisse zu erzielen".
Natürlich wurden in Biarritz auch einige positive Schritte unternommen: Der überraschende Besuch des iranischen Außenministers Mohammad Javad Zarif bot eine mögliche Gelegenheit für zukünftige Gespräche zwischen dem Iran und den USA. Weiterhin wurde Druck auf Brasilien aufgebaut, auf die Brände zu reagieren, die das Amazonasgebiet bedrohen. Und die USA und Frankreich konnten eine Blockade über die französische Besteuerung großer Technologiekonzerne überwinden. Aber solche begrenzten Ergebnisse werden auf jedem hochkarätigen internationalen Treffen erreicht – allein dadurch, dass Politiker aus aller Welt dort aufeinander treffen.
Viele haben die Schwächen des letzten G7-Gipfels erkannt. Aber im Zuge unserer allgemeinen Vorliebe für Katastrophen konzentrieren sich die Einschätzungen häufig auf den drohenden Zusammenbruch der Staatengemeinschaft im nächsten Jahr, wenn die G7 von Trump in den USA ausgerichtet werden – der sich nicht annähernd so wie Macron bemühen wird, den Gipfel zusammen zu halten. (Im Gegenteil: Trumps scheint es bei dem Treffen hauptsächlich darum zu gehen, es in seinem schlecht laufenden Golfclub in Doral, Florida, veranstalten zu wollen.)
Aber diese Sichtweise ignoriert die vollständigen Auswirkungen des Biarritz-Gipfels: Er signalisiert einen größeren Wandel in der internationalen Politik – weg von konkreter politischer Zusammenarbeit hin zu vagen Aussagen und Ad-Hoc-Lösungen. In gewisser Hinsicht waren die G20 bei diesem Ansatz Pioniere, aber zumindest war dabei noch eine gewisse Vision und Ausrichtung erkennbar. Dies kann zukünftig nicht mehr erwartet werden.
Sollten die Politiker aus dem aktuellen Trend keine Lehre ziehen, werden die Folgen des Gipfels von Biarritz ein Hinweis auf die Zukunft der Weltordnung sein – die dann nicht mit einem großen Knall enden wird, sondern mit einem leisen Wimmern.
Aus dem Englischen von Harald Eckhoff