El ocaso del orden global
MADRID – Es nuestra era la del triunfo de la hipérbole. Vivimos atrapados entre relatos de triunfos colosales y sucesos devastadores. Orilladas quedan la discusión realista, el progreso incremental y la erosión gradual. El ámbito de las relaciones internacionales no es una excepción y las crisis fatales y los grandes logros son sólo una parte de la historia. No advertir a tiempo tendencias, cambios sensacionales, conduce inexorablemente a problemas que pueden ser graves y, cuando detectados, demasiado tarde para ser solucionados.
La cumbre del G7 recientemente celebrada en Biarritz (Francia) ilustra bien este desatino. En ella ha habido aspectos positivos (sin ir más lejos, el presidente francés Emmanuel Macron ha sido justamente elogiado por mantener a raya a su contraparte estadounidense, Donald Trump) pero pocos logros concretos. Más allá de la cuestión de los resultados sustanciales, la estructura de la cumbre refleja una erosión progresiva de la cooperación internacional, un lento y sostenido desgaste del orden global.
No deja de ser irónico que el G7 sea presagio del futuro, porque en muchos aspectos es una reliquia del pasado. Nacido en los setenta, en plena Guerra Fría, su objetivo declarado era servir de foro a las grandes economías desarrolladas (de entonces): Alemania, Canadá, Estados Unidos, Francia, Italia, Japón y el Reino Unido.
Tras la caída de la Unión Soviética, el G7 siguió guiando la gobernanza global en distintos ámbitos como el alivio de la deuda, las operaciones de paz o la salud pública internacional. En 1997, con el ingreso de Rusia, el G7 se convirtió en G8; pero no dejó de ser la síntesis de una era de predominio occidental en un floreciente orden mundial liberal institucionalizado.
Esa era terminó hace mucho. La crisis financiera de 2008 paralizó a los principales integrantes, algo que, sumado al ascenso de las economías emergentes (especialmente China), dejó al grupo sin la masa crítica necesaria para guiar los grandes asuntos internacionales.
Ya en 1999 se creó un grupo más numeroso y diverso, el G20, que fue ocupando el lugar del G8 hasta que, una década después, terminó reemplazándolo formalmente como foro económico internacional permanente de referencia. En un entorno global cada vez más complejo y dividido, la flexibilidad institucional del G20 (incluÍda su preferencia por los compromisos no vinculantes) se consideró más viable que los métodos legalistas de los organismos multilaterales existentes tales como el FMI o el BM.
Subscribe now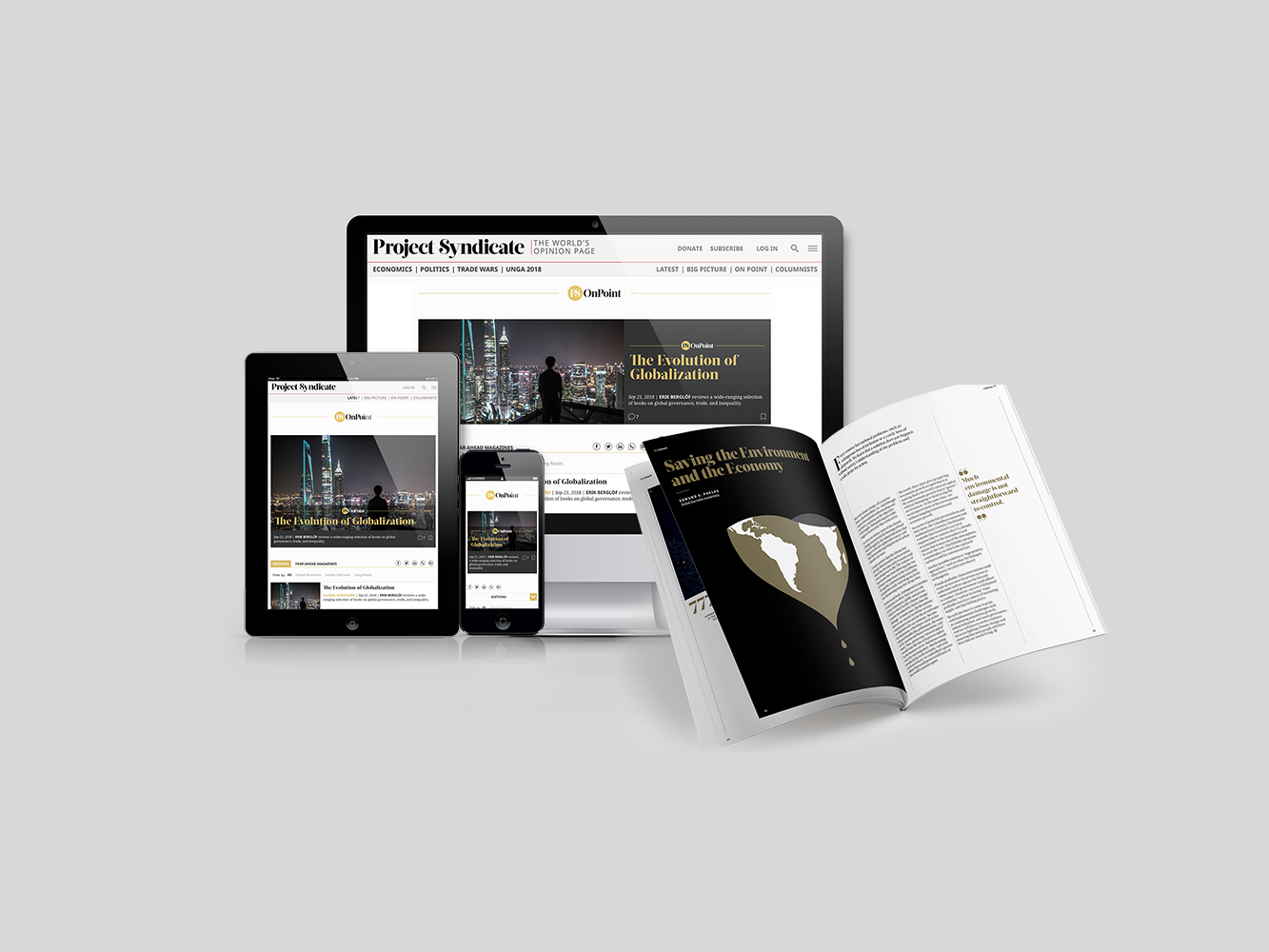 Subscribe now
Subscribe today and get unlimited access to OnPoint, the Big Picture, the PS archive of more than 14,000 commentaries, and our annual magazine, for less than $2 a week.
El G8 subsistió como un mero sub-bloque. En 2014, en respuesta a la invasión rusa de Ucrania y la anexión de Crimea, la participación de Rusia quedó en suspenso. Algunos, incluido Trump, están pidiendo la reincorporación de Rusia al grupo. El G8, aunque perdió influencia, ganó en coherencia al compartir sus miembros una misma visión del mundo.
Pero la elección de Trump en 2016 destruyó ese aspecto positivo. La administración americana comenzó a atacar a aliados y a rechazar reglas, normas y valores compartidos. La situación alcanzó su punto más bajo en la cumbre del G7 celebrada en 2018 en Quebec, cuando un petulante Trump criticó a su anfitrión, el primer ministro canadiense Justin Trudeau, y repudió públicamente el comunicado final de la cumbre apenas publicado.
En este contexto, la cumbre de este año en Biarritz era motivo de gran preocupación. Dadas las pocas esperanzas de que se llegara a un consenso en algún tema trascendente, Francia, país anfitrión, se concentró en guardar las apariencias anteponiendo el eco a la sustancia. No se establecieron objetivos claros; de hecho, Macron anunció antes de la reunión que no habría un documento final ya que, según declaró, "nadie lee comunicados".
Pero esa decisión acarrea daños significativos al sistema. Los comunicados finales son documentos oficiales que transmiten señales importantes en relación a compromisos relevantes de la comunidad internacional. La declaración de 2018 (que Trump rechazó) identifica en sus 4000 palabras prioridades compartidas y estrategias comunes para alcanzarlas.
La cumbre de Biarritz, en cambio, concluyó con una declaración de 250 palabras, tan difusa y anodina que prácticamente no dice nada. Sobre la cuestión de Irán, por ejemplo, los líderes del G7 sólo se pusieron de acuerdo en que "compartimos plenamente dos objetivos: asegurar que Irán nunca obtenga armas nucleares y fomentar la paz y la estabilidad en la región". Respecto de Hong Kong, reafirmó "la existencia e importancia de la Declaración Conjunta Sino‑Británica de 1984 sobre Hong Kong" e hizo una insustancial llamada a "que se evite la violencia". En lo relativo a Ucrania, Francia y Alemania prometieron organizar una cumbre para "lograr resultados tangibles".
Los medios de comunicación han calificado de avance importante la sorpresiva aparición del ministro iraní de asuntos exteriores, Javad Zarif, que dejó abierta la puerta a futuras conversaciones entre Estados Unidos e Irán. Asimismo, la presión a Brasil para que diese respuesta a los incendios que están devastando el Amazonas. Y la superación por parte de Estados Unidos y Francia del atasco en relación a un impuesto francés a las grandes compañías tecnológicas. Pero la realidad es que cualquier reunión internacional de alto nivel produce acciones limitadas como estas, por el mero hecho de facilitar la interacción entre líderes mundiales.
También se han destacado en los medios las carencias del G7 de Biarritz. Pero, dada nuestra tendencia natural al tremendismo, la mayoría de los analistas se han centrado en un posible colapso del organismo el año entrante cuando el G7 se reúna en Estados Unidos con un anfitrión que hará mucho menos de lo que hizo Macron para evitar el fracaso de la última reunión. (El interés principal de Trump en la cumbre parecería ser más bien que se celebre en su complejo de golf en Doral, Florida, el cual no pasa por un buen momento.)
Estas consideraciones no reflejan lo principal: la cumbre de Biarritz ha transmitido señales de un viraje en la gobernanza internacional hacia una menor cooperación concreta en la formulación de políticas y hacia más declaraciones vagas y soluciones ad hoc.  A menos que los líderes del mundo tomen conciencia de esta deriva y sus peligros, la conclusión de la cumbre de Biarritz será indicador del futuro del orden mundial que, frente a los augurios de gran explosión final, veremos languidecer lentamente.