Bringt der Irankonflikt ein Auseinanderbrechen des Westens?
BERLIN – Vor dem G7-Gipfel in Biarritz (Frankreich) in diesem Monat war völlig offen, ob von US-Präsident Donald Trump oder dem britischen Premierminister Boris Johnson die größere Unruhe ausgehen würde. Doch die größte Wirkung löste jemand aus, dessen Anwesenheit man dort überhaupt nicht erwartet hatte: der iranische Außenminister Javad Zarif.
Obwohl sich die Berichterstattung der Medien zum Gipfel auf Handelskriege, die Brände in Amazonasbecken und die drohende Gefahr eines "No-Deal-Brexits" konzentrierte, waren die Gespräche über den Iran vermutlich am folgenschwersten. Das Schicksal des Nuklearabkommens mit dem Iran aus dem Jahre 2015 könnte nicht nur entscheiden, ob die explosivste Region der Welt in ein nukleares Wettrüsten abgleitet, sondern auch, ob das westliche politische Bündnis überleben kann.
In Biarritz machte der französische Präsident Emmanuel Macron den Weg frei für eine Annäherung zwischen den USA und dem Iran. Und in den letzten Tagen haben die wichtigsten Akteure im Irandrama alle eine Deeskalation verfolgt. Großbritannien hat den iranischen Tanker Grace 1, den es in Gibraltar beschlagnahmt hatte, freigegeben. Und wichtiger noch: Trump hat seine Bereitschaft geäußert, sich mit dem iranischen Präsidenten Hassan Rohani zu treffen, und sogar nahegelegt, dass er gegen eine "kurzfristige Kreditlinie oder ein kurzfristiges Darlehen" an den Iran keine Einwände vorbringen würde.
Trotzdem könnten mehrere Faktoren die Deeskalation zunichtemachen. Erstens ist die Trump-Regierung nach wie vor überzeugt, dass, je mehr Druck sie auf den Iran (und auf Amerikas europäische Verbündete) ausübt, desto besser. Der Nationale US-Sicherheitsberater John Bolton im Besonderen möchte die iranische Wirtschaft ersticken und glaubt, dass der Weg hierzu darin besteht, alle Rettungsleinen aus Europa zu kappen. Er und andere US-Regierungsvertreter werden alle ihnen zur Verfügung stehenden Mittel nutzen, um die Einigkeit unter den europäischen Ländern auszuhöhlen, wobei offensichtlichster Druckpunkt Großbritannien ist. Noch schlimmer ist, dass einige in den USA – und in der Region – über den wirtschaftlichen Druck hinaus dem Iran eine Falle zu stellen suchen, um ihn in eine militärische Auseinandersetzung hineinzuziehen.
Dann ist da das Problem der iranischen Hardliner, von denen viele das Gefühl haben, dass die Einhaltung des Nuklearabkommens ihnen nichts gebracht habe und dass der beste Weg, Einfluss zu erwerben, darin bestünde, ein größeres Ärgernis zu werden. Diese Denkweise hat die iranische Führung dazu gebracht, ihr Störverhalten in einer Reihe von Bereichen zu verstärken, nicht zuletzt durch Beschlagnahme eines britischen Tankers in der Straße von Hormus im vergangenen Monat (auch die Iraner haben erkannt, dass Großbritannien Europas schwächstes Glied ist).
Die zunehmende Aggressivität Irans hat bereits die Wut Israels entfacht, das laut Berichten derzeit iranische Unternehmungen im Irak ins Visier nimmt (nachdem es zuvor bereits Schläge gegen iranische Truppen in Syrien geführt hatte). Die Gefahr ist nun, dass der Iran oder seine Stellvertreter im Nahen Osten die Lage falsch einschätzen und eine Rote Linie überschreiten.
Subscribe now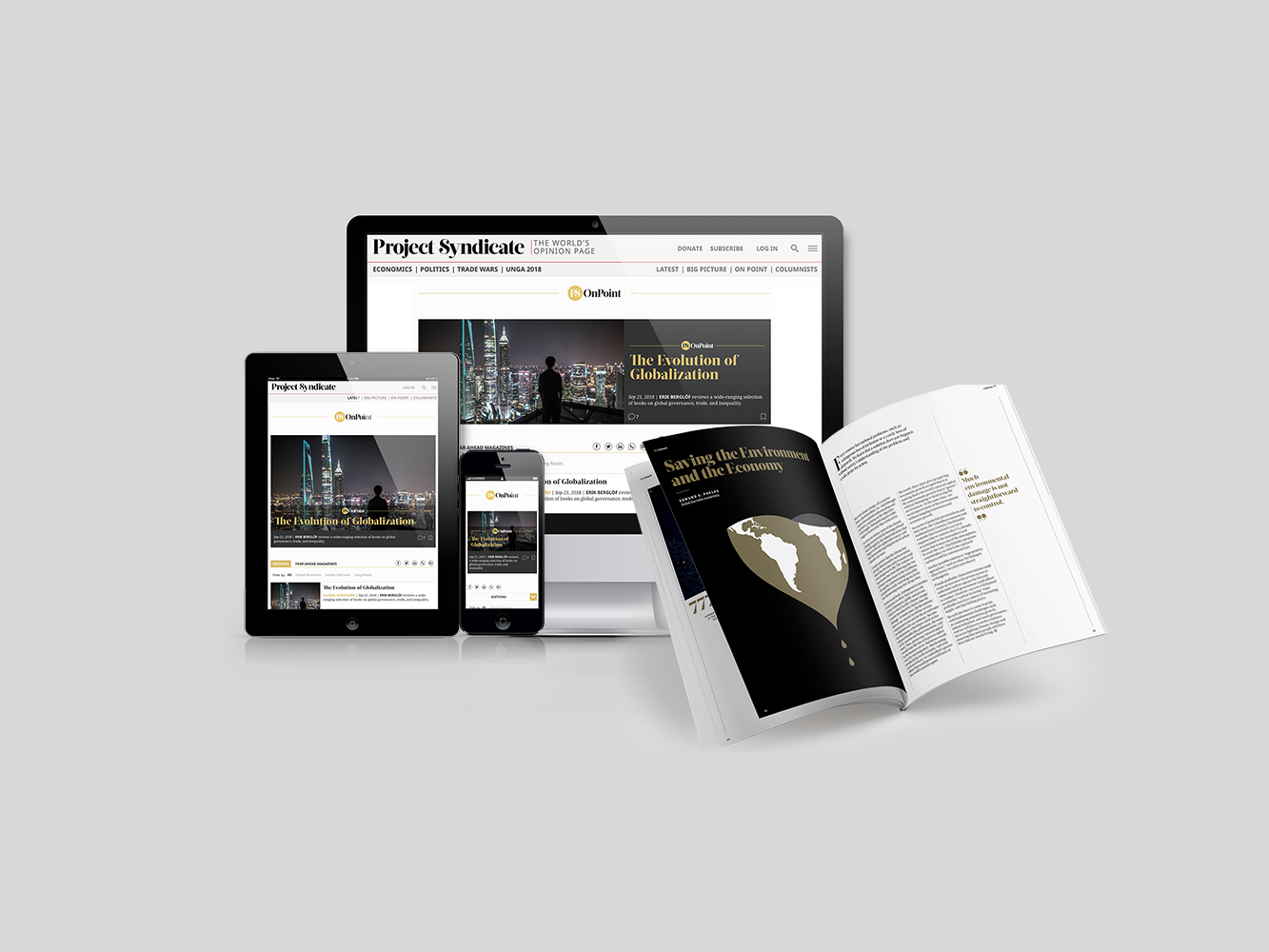 Subscribe now
Subscribe today and get unlimited access to OnPoint, the Big Picture, the PS archive of more than 14,000 commentaries, and our annual magazine, for less than $2 a week.
Der Iran ist verständlicherweise frustriert über Europas langsame Fortschritte bei der Einführung von Instex, einem Tauschhandelsmechanismus, der darauf ausgelegt ist, trotz der US-Sanktionen einen gewissen Handel zwischen Europa und dem Iran zu ermöglichen. Aber diejenigen im Iran, die behaupten, dass sie nichts von Europa erhalten hätten, haben schlicht Unrecht. Sollte die Europäische Union ihren derzeit verfolgten Ansatz aufgeben und Trump unterstützen, den Iran unter Druck zu setzen, würden sie den Unterschied mit Sicherheit bemerken. Tatsächlich läuft der Iran, wenn er seine Politik der Eskalation fortsetzt, Gefahr, seine Position moralischer Überlegenheit einzubüßen – und damit die Unterstützung der Europäer, die sich weit aus dem Fenster gelehnt haben, um ihre Iranpolitik von der der USA abzukoppeln.
Europas Fähigkeit, seine Unterstützung für das Iran-Abkommen ungeachtet des Drucks der USA aufrechtzuerhalten, hat viele überrascht. Selbst die britische Regierung hat sich bisher eng an die EU-Position gehalten. Aber das könnte sich ändern. Sollte der Iran ein weiteres britisches Schiff beschlagnahmen und britische Bürger in Geiselhaft nehmen, könnte das Johnson zu einer Abkehr von der EU und zur Übernahme der Haltung der Trump-Regierung veranlassen.
Angesichts dieses Risikos ist es enttäuschend, dass Frankreich, Deutschland und Großbritannien keine gemeinsame europäische Mission in den Persischen Golf entsandt haben, sodass ein Angriff auf einen ein Angriff auf alle wäre. Falls Großbritannien von der EU-Linie abfällt, wird Deutschland das nächste Ziel sein, dass die Hardliner (sowohl im Iran als auch in den USA) abzuspalten versuchen werden. In der Zwischenzeit werden die USA möglicherweise ihre diplomatischen Bemühungen in Mittel- und Osteuropa verstärken, wo sie größere Chancen haben, EU-Mitgliedstaaten auf ihre Seite zu ziehen.
Um diese Risiken abzuwenden, hat Macron Trump gebeten, Ausnahmen von den Sanktionen in Betracht zu ziehen, falls der Iran neuerlich das Nuklearabkommen einhält, indem er seine Anreicherungsaktivitäten einschränkt und die Tür für weitere Gespräche mit dem Westen öffnet. Er hat darauf verwiesen, dass Trumps Fähigkeit, Druck auszuüben, sich im Laufe der Zeit verringern wird, wenn der Iran seine Vorräte angereicherten Materials ausweitet und immer neue Wege entwickelt, um die US-Sanktionen zu umgehen. An diesem Punkt könnte eine weitere Eskalation seitens der USA die Iraner ein für alle Mal vom Verhandlungstisch wegdrücken, was die Möglichkeit einer militärischen Konfrontation genau während Trumps Bemühungen um eine Wiederwahl aufwirft. In diesem Kontext lohnt es, sich zu erinnern, dass Trump während seines ersten Wahlkampfs versprochen hat, Amerikas endlose Kriege und sinnlose Auslandsabenteuer zu beenden.
Die Europäer müssen die Iraner zudem überzeugen, ihre eigene Stärke nicht zu überschätzen. Macrons Vorschlag einer neuen Kreditlinie für den Iran könnte die Position der Gemäßigten im Iran stärken, doch wird seine Glaubwürdigkeit im Iran leiden, wenn es die Europäer nicht schaffen, Instex zum Laufen zu bringen. In jedem Fall sollte das Ziel darin bestehen, den Iran zu ermutigen, seine Linie bis nach der US-Präsidentschaftswahl im November 2020 durchzuhalten. Europa sollte weiterhin finanzielle Unterstützung anbieten, aber es muss zugleich deutlich machen, dass weitere iranische Angriffe auf europäische Interessen die EU zwingen könnten, die Containment-Strategie der USA zu übernehmen.
Und schließlich müssen die Europäer den Persischen Golf genau im Auge behalten. Selbst wenn sie keine gemeinsamen Seestreitkräfte organisieren, sollten sie für den Fall, dass die USA oder der Iran eine Konfrontation provozieren, eine Deeskalationsstrategie entwickeln. Die Organisation einer Marinekonferenz, die den Iran mit einbezieht, wäre ein kluger erster Schritt.
Im Großen und Ganzen ist dies die Agenda, auf die Macron im Vorfeld der UN-Generalversammlung im September drängen wird. Falls diese Strategie Erfolg hat, könnte sich der Gipfel von Biarritz als erste erfolgreiche G7-Tagung von Trumps Präsidentschaft erweisen (ob er sich dessen bewusst ist oder nicht).
Aus dem Englischen von Jan Doolan