El error de Macron con la OTAN
PARÍS – ¿Quién tiene hoy en Europa una visión estratégica del mundo que tenga en cuenta los cambios radicales en el orden global y trascienda la teoría convencional perezosa y cómoda? A riesgo de que me acusen de tener un sesgo nacional, sólo un nombre me viene en mente: el presidente francés, Emmanuel Macron. Sin embargo, por su carácter audaz, Macron debe tener cuidado de no aislarse de los aliados europeos de Francia.
Algunos observadores, principalmente en Francia, elogian a Macron, mientras que muchos más en Europa y Estados Unidos lo critican. Pero tanto quienes lo respaldan como quienes lo critican parecen percibir una continuidad entre sus recientes pronunciamientos en materia de política exterior y el pensamiento del ex presidente francés Charles de Gaulle.
Si por gaullismo se entiende realismo, entonces la comparación está justificada. Pero si se refiere a un intento por parte de Francia de distanciarse de Estados Unidos y del proyecto de integración europea para recuperar cierta independencia y soberanía, entonces Macron no es gaullista.
Para De Gaulle, la proyección del poder de Estados Unidos en los años 1950 y 1960 era excesiva. Hoy, en cambio, sucede lo contrario: Macron quiere alertar a los europeos sobre el creciente riesgo de un Estados Unidos errático e introspectivo. Y la conclusión obvia a la que deberían llegar los europeos a partir de las advertencias de Macron es que Europa sólo puede contar consigo misma. Eso significa que la Unión Europea debe hacer más cosas y mejor, poniendo un freno al mismo tiempo a una mayor ampliación.
La agenda de "Estados Unidos primero" del presidente norteamericano, Donald Trump, agudiza el principal desafío que hoy enfrenta el mundo: el ascenso de China. Confrontados con este cambio geopolítico radical, los líderes europeos no pueden simplemente ampararse en perogrulladas y promesas piadosas. Si quieren que los escuchen, deben hablar de manera clara y enérgica –aun a riesgo de sorprender a los demás o ser malentendidos.
En ese sentido, la reciente crítica de la OTAN por parte de Macron de que está en un estado de "muerte cerebral", después de que Trump le diera unilateralmente a Turquía (otro miembro prominente de la alianza) luz verde para invadir el norte de Siria, no fue ni imprecisa ni excesiva. Fue simplemente una triste descripción de la realidad.
Subscribe now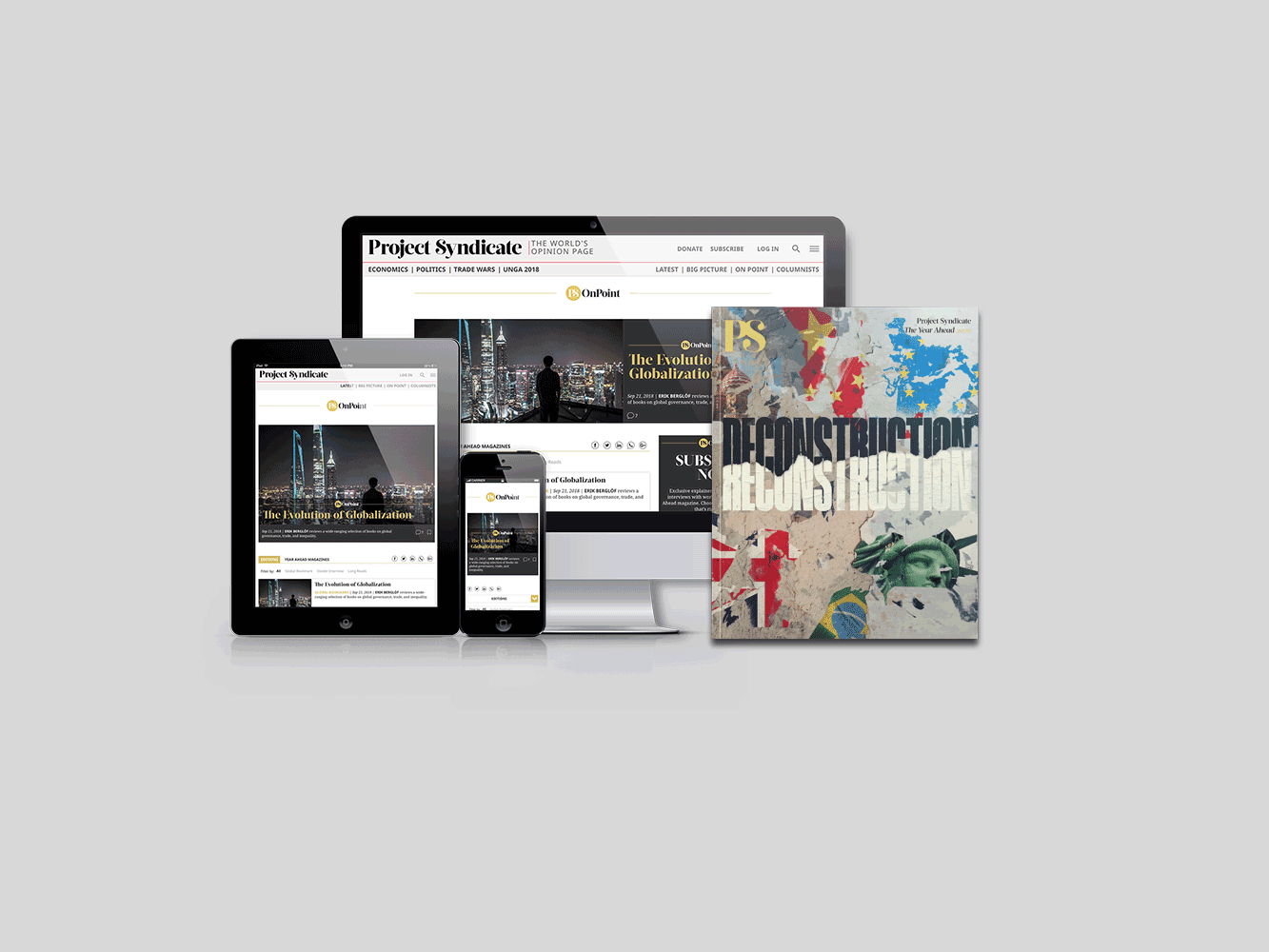 Subscribe now
Subscribe today and get unlimited access to OnPoint, the Big Picture, the PS archive of more than 14,000 commentaries, and our annual magazine, for less than $2 a week.
Sin embargo, en el mundo de la diplomacia, el estilo importa –tal vez más que en cualquier otro campo-. No todas las verdades son bienvenidas y, por cierto, no simultáneamente. Macron no debería haber menospreciado a la OTAN, aun si su crítica fuera legítima, si al mismo tiempo está detrás de una política legítima de intentar restablecer relaciones con Rusia.
En los años 1990, la política occidental hacia Rusia se podía resumir de la siguiente manera: comprometerse si se puede y contener si se debe. Hoy, Occidente debe hacer ambas cosas al mismo tiempo –una tarea compleja y delicada que puede dar lugar a malentendidos-. Francia no ha elegido a Rusia por sobre Estados Unidos, y Macron debería evitar dar la impresión de que sí lo hizo.
En menos de un año, los votantes estadounidenses tal vez le den la espalda a Trump, poniendo fin así a la violación sistemática por parte de su administración de los valores que solían apuntalar la unidad transatlántica. Pero aun sin Trump al mando, es poco probable que Estados Unidos recupere plenamente su interés en el mundo, particularmente Europa.
Por lo tanto, al denunciar tan brutalmente a la OTAN, Macron quizá se esté disparando en el pie. Ofender las sensibilidades de europeos a quienes pretende acercar a su visión es simplemente contraproducente.
Macron debe lidiar con la paradoja de su estrategia: cuanto más brillante, enérgico e imaginativo es, más riesgo corre de aislarse. Un amigo alemán que anteriormente trabajó en el gobierno de la canciller Angela Merkel hace poco me confió que a Merkel la estaba empezando a irritar Macron, y en particular la manera aparentemente arrogante con la que él empezaba a tratarla. De hecho, casi sentía nostalgia por el predecesor de Macron, François Hollande.
Aunque Merkel pueda estar añorando aquellos días en que Francia tenía un presidente débil y Alemania, una canciller fuerte, hoy parece estar sucediendo lo contrario. Macron está frustrado no sólo por la total imprevisibilidad de Trump, sino también por la previsibilidad, o inclusive pasividad, de Merkel.
En un mundo con poco o ningún liderazgo estratégico, la visión coherente e imaginativa de Macron es bienvenida. Pero seguirá siendo así sólo si no se deja llevar por su propio temperamento. Al insultar a la OTAN, corre el riesgo de aislarse de los gobiernos en Bruselas, Berlín, Varsovia y Londres que tradicionalmente han sido feroces defensores de la alianza.
Aunque Macron tenga una visión ideal de cuál tendría que ser el futuro de Europa –una potencia responsable, soberana y autónoma-, tiene que tener cuidado con la manera en que persigue esa visión. No debería alentar o acelerar la deconstrucción de la OTAN, ni profundizar las divisiones entre los europeos.
A pesar de todas sus limitaciones, la diplomacia a la vieja usanza también tiene méritos –sobre todo su énfasis en la moderación, el matiz y la búsqueda de acuerdo-. Nadie, ni siquiera Macron, puede promover la causa del multilateralismo de manera unilateral.