Macrons NATO-Fehler
PARIS – Wer in Europa hat heute eine strategische Vision der Welt, die die radikalen Veränderungen an der Weltordnung berücksichtigt und über faule und bequeme herkömmliche Weisheiten hinausreicht? Auf die Gefahr, der nationalen Voreingenommenheit beschuldigt zu werden, fällt mir dabei nur ein Name ein: der des französischen Staatspräsidenten Emmanuel Macron. Doch muss Macron in seiner Kühnheit vorsichtig sein, sich nicht gegenüber Frankreichs europäischen Verbündeten zu isolieren.
Einige Beobachter, überwiegend in Frankreich, loben Macron, während eine weit größere Zahl in Europa und den USA ihn kritisiert. Doch scheinen Unterstützer und Kritiker gleichermaßen eine Kontinuität zwischen Macrons jüngsten außenpolitischen Äußerungen und dem Denken des früheren französischen Präsidenten Charles de Gaulle wahrzunehmen.
Wenn man unter Gaullismus Realismus versteht, dann ist der Vergleich gerechtfertigt. Doch wenn damit auf einen Versuch Frankreichs verwiesen wird, auf Distanz zu den USA und dem Projekt der europäischen Integration zu gehen, um eine gewisse Unabhängigkeit und Souveränität wiederzugewinnen, dann ist Macron kein Gaullist.
Für de Gaulle war die Projektion der US-Macht in den 1950er und 1960er Jahren einfach zu viel. Heute ist das Gegenteil der Fall: Macron will seine Miteuropäer vor der wachsenden Gefahr eines sprunghaften, nach innen schauenden Amerikas warnen. Und die offensichtliche Schlussfolgerung, die die Europäer aus Macrons Warnung ziehen sollten, ist, dass sich Europa nur auf sich selbst verlassen kann. Dies bedeutet, dass die Europäische Union mehr und Besseres leisten und zugleich die weitere Erweiterung aussetzen muss.
US-Präsident Donald Trumps unter dem Motto "America First" stehende Agenda verschärft die wichtigste Herausforderung, vor der die Welt heute steht: den Aufstieg Chinas. Konfrontiert mit dieser radikalen geopolitischen Veränderung können sich die europäischen Regierungen nicht einfach auf Plattitüden und fromme Wünsche verlassen. Wenn sie Gehör finden wollen, müssen sie sich klar und kraftvoll zu Wort melden – selbst auf die Gefahr hin, andere zu schockieren oder missverstanden zu werden.
So gesehen war Macrons jüngste Kritik an der NATO als "hirntot" – geäußert, nachdem Trump der Türkei (einem anderen prominenten Mitglied des Bündnisses) grünes Licht zum Einmarsch in Nordsyrien gegeben hatte –, weder unzutreffend noch überzogen. Sie war lediglich eine traurige Bestandsaufnahme.
Subscribe now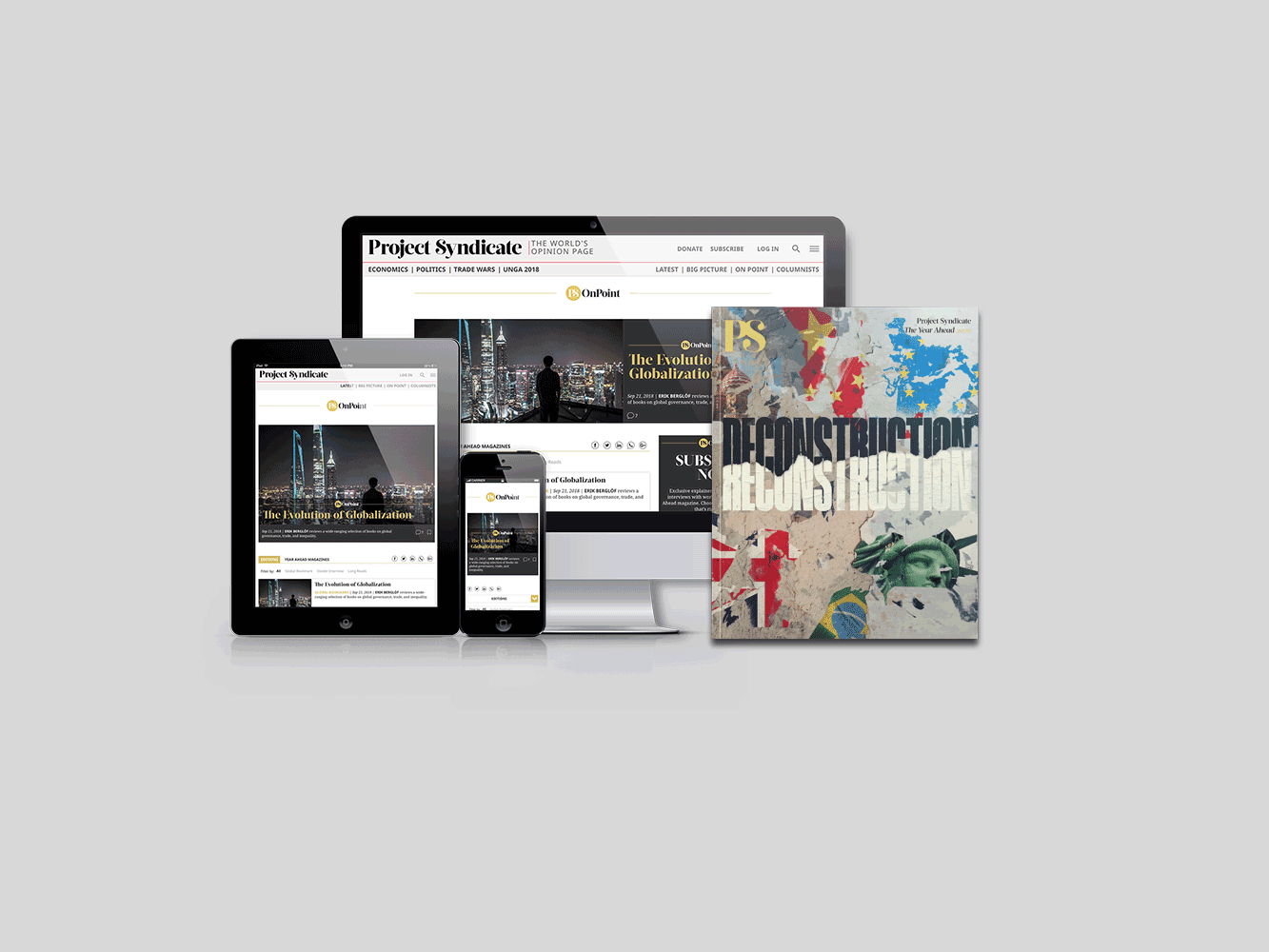 Subscribe now
Subscribe today and get unlimited access to OnPoint, the Big Picture, the PS archive of more than 14,000 commentaries, and our annual magazine, for less than $2 a week.
Doch in der Diplomatie spielen Stilfragen – möglicherweise mehr als in jedem anderen Bereich – eine wichtige Rolle. Nicht alle Wahrheiten werden gern gehört, und mit Sicherheit nicht nebenher. Auch wenn seine Kritik berechtigt war, hätte Macron die NATO nicht herabsetzen dürfen, während er zugleich eine (legitime) Politik eines Neubeginns in den Beziehungen zu Russland verfolgt.
In den 1990er Jahren ließ sich die Politik des Westens gegenüber Russland wie folgt zusammenfassen: Dialog wenn möglich und Containment wenn nötig. Heute muss der Westen beides gleichzeitig tun – eine komplexe, delikate Aufgabe, die zu Missverständnissen führen kann. Frankreich hat Russland nicht den Vorzug gegenüber den USA gegeben, und Macron sollte es vermeiden, den Eindruck zu erwecken, dass es das getan hat.
In nicht einmal einem Jahr werden die US-Wähler Trump womöglich den Rücken kehren und so den von seiner Regierung ausgehenden systematischen Verletzungen der der transatlantischen Einheit früher zugrundeliegenden Werte ein Ende bereiten. Doch selbst ohne Trump am Steuer dürfte Amerika sein Interesse an der Welt, und insbesondere an Europa, kaum vollständig wiedererlangen.
Indem er die NATO derart brutal verdammt, könnte Macron sich selbst daher einen Bärendienst erweisen. Die Empfindlichkeiten seiner Miteuropäer zu verletzen, die man für die eigene Vision zu gewinnen sucht, ist schlicht kontraproduktiv.
Macron muss dem seinem Ansatz innewohnenden Paradoxon Rechnung tragen: Je brillanter, energischer und ideenreicher er ist, desto mehr läuft er Gefahr, sich selbst zu isolieren. Ein deutscher Freund, der in der Vergangenheit der Regierung von Bundeskanzlerin Angela Merkel angehörte, äußerte kürzlich mir gegenüber im Vertrauen, dass Merkel zunehmend verärgert über Macron sei, und insbesondere über die scheinbar arrogante Weise, in der er sie zu behandeln begonnen habe. Tatsächlich empfände sie beinahe so etwas wie Nostalgie für Macrons Amtsvorgänger François Hollande.
Auch wenn Merkel sich nach einer Zeit sehnen mag, als Frankreich einen schwachen Präsidenten hatte und Deutschland eine starke Kanzlerin, scheint heute das Gegenteil der Fall zu sein. Macron ist nicht nur frustriert über Trumps absolute Unberechenbarkeit, sondern auch über die Berechenbarkeit oder gar Passivität Merkels.
In einer Welt weitgehend oder ganz ohne strategische Führung ist Macrons in sich schlüssige und ideenreiche Vision begrüßenswert. Doch das wird sie nur bleiben, wenn er sich nicht von seinem Temperament hinreißen lässt. Indem er die NATO beleidigt, läuft er Gefahr, sich selbst von den Regierungen in Brüssel, Berlin, Warschau und London zu isolieren, die traditionell leidenschaftliche Verteidiger des Bündnisses sind.
Obwohl Macron eine Idealvorstellung davon hat, was Europa werden muss – nämlich eine verantwortungsvolle, souveräne und autonome Macht – muss bedarf es bei der Verfolgung dieser Vision einer Gratwanderung. Er sollte weder den Rückbau der NATO ermutigen oder beschleunigen noch die Trennlinien zwischen den Europäern vertiefen.
Die Diplomatie alten Stils hat, all ihren Beschränkungen zum Trotz, auch ihre Vorzüge – nicht zuletzt ihre Betonung der Mäßigung, Nuanciertheit und der Suche nach Kompromissen. Niemand, auch nicht Macron, kann die Sache des Multilateralismus unilateral vorantreiben.
Aus dem Englischen von Jan Doolan