Estarão as multinacionais tradicionais preparadas para os mercados emergentes?
WASHINGTON, DC – Desde 2010, o crescimento económico nos países de rendimento baixo e médio tem sido duas a três vezes mais rápido do que nos países de rendimento elevado. As dez economias com as maiores taxas de crescimento projetadas para os próximos quatro anos estão todas em África ou no Sudeste Asiático. Nos próximos anos, os mercados emergentes em África, Ásia e América Latina também serão responsáveis pela maior fatiado crescimento populacional mundial, além de uma expansão sem precedentes da classe média.
Devido às suas populações mais jovens e cada vez mais prósperas, os mercados emergentes incitarão uma explosão nos gastos dos consumidores. A despesa real (ajustada pela inflação) será três vezes superior à taxa nos países desenvolvidos, devido à contínua expansão da Internet e da conectividade móvel. As empresas que ignoram estas oportunidades correm o risco de perder décadas de retornos futuros.
No entanto, os mercados emergentes apresentam desafios estruturais significativos para as empresas multinacionais de economias desenvolvidas. Há quatro questões que se destacam: falta de infraestruturas físicas; défice de dados e dependência de redes interpessoais; incerteza política; e informalidade.
Embora o investimento em infraestruturas de transporte esteja a acelerar nos mercados emergentes, é provável que persistam lacunas significativas. Impulsionada pelo crescimento populacional e pela urbanização, a procura está a superar a oferta. Em África, onde o défice em investimentos em infraestruturas totaliza o valor entre os 68 e 108 mil milhões de dólares por ano, as empresas pagam mais para fazer negócios. Na Nigéria, mais de três quartos das empresas sofrem interrupções elétricas, custando-lhes mais de 15% das vendas anuais, em média.
Da mesma forma, embora todas as empresas precisem de dados para os investimentos e tomada de decisões operacionais, as estatísticas oficiais nos mercados emergentes nem sempre são fiáveis e são frequentemente distorcidas pelas agendas políticas. Por exemplo, no Paquistão, um recenseamento agendado para 2008 foi adiado por nove anos e foi confrontado com problemas quando foi finalmente realizado.
De um modo mais geral, todos os países em desenvolvimento que passam por um rápido crescimento populacional debatem-se para fornecer dados de recenseamentos regulares e fiáveis. A Etiópia adiou recentemente um recenseamento inicialmente programado para 2017 pela segunda vez, citando conflitos étnicos antes das próximas eleições, programadas para maio de 2020. Na Nigéria, onde o último recenseamento foi realizado em 2006, as contagens anteriores levaram consistentemente a acusações de fraude. Na ausência de dados, os relacionamentos são fundamentais; os contactos de confiança com conhecimentos profundos sobre os mercados locais são cruciais para operações comerciais bem-sucedidas.
Subscribe now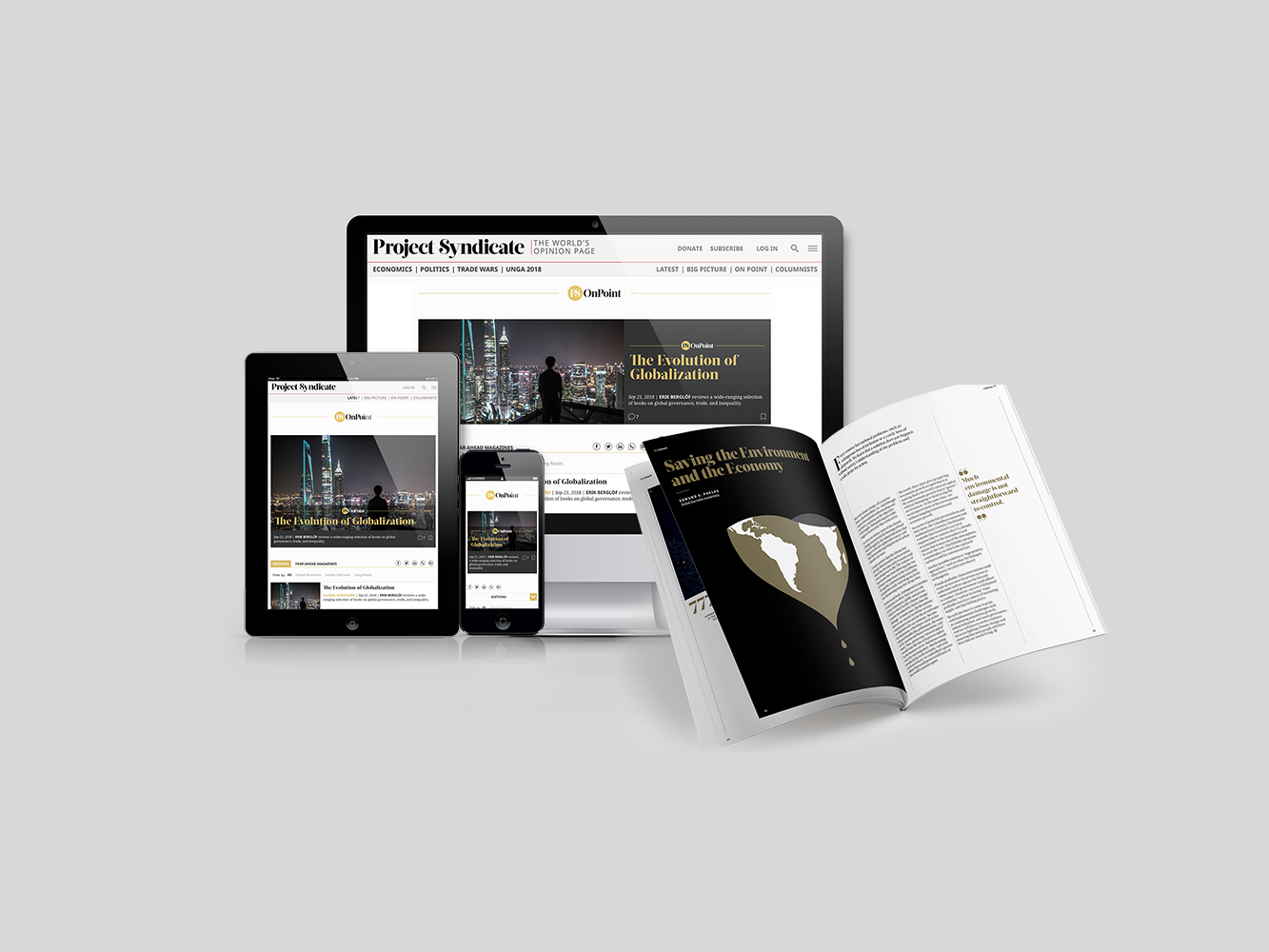 Subscribe now
Subscribe today and get unlimited access to OnPoint, the Big Picture, the PS archive of more than 14,000 commentaries, and our annual magazine, for less than $2 a week.
O rápido crescimento económico não é linear nem suave e as multinacionais têm de navegar em ambientes políticos incertos. Há uma sobreposição notável entre os países com as maiores taxas de crescimento económico e aqueles com os maiores índices de risco político. Nos países com processos políticos subdesenvolvidos, trocas regulares de gabinetes, corrupção endémica, dependência de mercadorias e potencial para protestos em massa contra governos desacreditados, a incerteza está anexada ao território.
Por fim, as multinacionais têm de navegar no setor informal que ainda domina os mercados emergentes, representando mais de 60% do PIB em algumas regiões. Mais de 85% do emprego em África e mais de 65% na Ásia e no Médio Oriente são do setor informal. Mobilizar a mão de obra e o poder de compra num determinado mercado é essencial para o sucesso de uma multinacional, mas navegar num ambiente em que a maioria das atividades económicas está escondida da fiscalização regulamentar e institucional exige criatividade e um conhecimento local profundo.
Embora estes quatro desafios coloquem exigências diferentes às empresas, todos apontam para a necessidade de flexibilidade e redundância estratégica. As empresas inteligentes investirão em filiais locais em vez de tentarem manter um forte controlo central e adotarão a tecnologia móvel para comunicarem com os consumidores e construirem pontes para o setor informal.
Exemplos de sucesso são encontrados nas novas empresas focadas nas vendas de grandes mercados emergentes. Empresas jovens como a Frontier Car Group (FCG) mostram as competências e a estrutura necessárias para se obter sucesso em mercados tão diversos como os da Nigéria, do Chile, do México, do Paquistão e da Indonésia. A FCG reconheceu que, apesar do crescimento rápido da procura de automóveis usados nos mercados emergentes, não havia uma forma eficaz de se vender um carro, por isso lançou uma aplicação multiplataforma que faz a ligação entre os vendedores e os revendedores previamente aprovados.
Para combater a natureza pouco regulamentada e amplamente informal do mercado de automóveis usados, a FCG estabeleceu uma rede de centros de inspeção (geralmente uma estação de serviço ou outra empresa preexistente) onde os veículos são submetidos a uma inspeção supervisionada por uma aplicação antes de serem cotados num site de licitação ao vivo. Os utilizadores obtêm um preço justo de mercado para os seus carros em menos de 45 minutos e os revendedores podem comprar com confiança veículos que não conhecem.
Além disso, a FCG criou uma estrutura corporativa adequada para uma rápida expansão nos mercados emergentes com ambientes empresariais radicalmente diferentes. Embora a tecnologia principal, as operações, o financiamento, o marketing e operações de produto funcionem na sede da empresa em Berlim, a FCG entra em cada novo mercado como uma empresa em fase de arranque, dando às suas filiais a autonomia necessária para se adaptarem às exigências exclusivas de cada mercado.
Essa estratégia funciona porque a FCG conseguiu identificar empreendedores visionários com uma trajetória comprovada nos seus mercados internos. Por exemplo, Etop Ikpe, CEO da empresa nigeriana da FCG, Cars45, já tinha trabalhado em várias empresas de comércio eletrónico bem-sucedidas e, portanto, tinha uma sólida reputação na comunidade empresarial.
Tal como o modelo da FCG evita investimentos dispendiosos em capital físico em ambientes com infraestruturas precárias, o uso da tecnologia móvel torna-a ideal para os mercados onde a maioria dos utilizadores da Internet tem acesso através dos seus telefones. A empresa está bem posicionada para tirar partido da rápida penetração de telemóveis nos mercados emergentes, bem como das empresas informais existentes. A abordagem descentralizada da empresa isola-a de choques políticos, enquanto o uso de executivos locais permite-lhe navegar em mercados incertos. Os investidores externos tomaram nota: a FCG com três anos de existência reuniu quase 90 milhões de dólares na sua terceira ronda de financiamento no ano passado.
Não existe uma fórmula única para o sucesso nos mercados emergentes. Mas, claramente, a estrutura do sistema radial das multinacionais tradicionais deixa-as mal equipadas para aproveitarem oportunidades nos mercados emergentes. As empresas inovadoras como a FCG estão a criar um novo plano que as multinacionais de mercados desenvolvidos deveriam estudar.