La démocratie directe peut-elle vaincre le populisme ?
SARAJEVO – Depuis les deux catastrophes de 2016 - le référendum du Brexit au Royaume-Uni et l'élection du Président des États-Unis Donald Trump - on remarque de nombreux cas d'anxiété au sujet d'une « vague mondiale » de populisme ainsi qu'une forte agitation quant aux folies de la démocratie directe. Au Royaume-Uni, l'électorat a été invité à répondre à question excessivement simpliste (rester ou sortir) ; aux États-Unis, les primaires du Parti Républicain de 2016 ont été mises entre les mains d'électeurs irresponsables et de militants radicaux. Depuis, il y a eu des demandes de responsabiliser à nouveau les « gardiens », ce qui est une façon polie de dire qu'il faut tenir la populace aussi loin que possible de la prise de décision politique.
Pourtant cette impulsion libérale témoigne d'une mauvaise lecture de l'histoire récente : ce sont les élites et non pas les masses, qui ont permis au Brexit et à Trump de l'emporter. En outre, un mépris élitiste éhonté envers la démocratie directe confirme non seulement la rhétorique populiste, mais ignore également le fait que les référendums peuvent être très efficaces contre les populistes.
Trump et certains agitateurs du Brexitcomme Nigel Farage ne doivent pas leur victoire à un vice rédhibitoire de la démocratie directe, mais plutôt aux élites qui ont collaboré avec eux tout au long du processus. Les dirigeants conservateurs britanniques se sont peut-être pincé le nez face à Farage, mais un grand nombre d'entre eux ont en fin de compte considéré son argument en faveur du Brexit comme un argument solide, tout comme l'establishment du Parti Républicain a accordé à Trump son imprimatur officiel. Oui, des millions d'électeurs britanniques allaient voter « Leave » et des millions d'Américains ont voté pour un candidat manifestement non qualifié. Mais c'est en partie parce que des personnages familiers, comme Boris Johnson et l'ex-Président de la Chambre Newt Gingrich, les ont assurés qu'ils faisaient le bon choix.
En outre, les élites du parti populiste n'ont pas seulement apposé leur sceau d'approbation. Ils ont également renoncé à leur propre responsabilité de formuler des plateformes politiques cohérentes. Le référendum du Brexit a été une conséquence directe de l'incapacité des dirigeants conservateurs à aboutir à une décision contraignante collective sur la question de l'adhésion à l'UE. Et le Parti Républicain a efficacement confié son processus de sélection des candidats à des chaines de télévision du câble, dont la principale préoccupation consiste à s'attirer des téléspectateurs.
Pourtant les libéraux ne sont-ils pas sur la bonne voie lorsqu'ils font état d'une connexion plus profonde entre populisme et démocratie directe ? Après tout, les politiciens populistes tentent habituellement d'établir un lien direct entre eux-mêmes et les citoyens, en court-circuitant les partis politiques traditionnels et, quand cela est possible, les journalistes professionnels. Une figure comme Beppe Grillo, fondateur du Mouvement Cinq Étoiles italien, critique invariablement les politiciens et les médias traditionnels dans un même souffle. Tous les populistes prétendent avoir une connaissance unique des « vrais citoyens » et de leur volonté - et promettent d'être leur « porte-parole ».
Cette prétention est purement théorique : les « citoyens » tout comme le « porte-parole » ne sont que des constructions symboliques. Dans la pratique, seul le dirigeant populiste a effectivement besoin de parler. Un référendum a donc un sens très particulier pour les populistes. Ayant déjà construit les « vrais citoyens », la réponse à une question sur la volonté du peuple est connue à l'avance. Ainsi, pour les populistes, le rôle des « citoyens » est complètement passif. Ils n'ont qu'à cocher la bonne case pour confirmer ce que les populistes ont déjà dit.
Subscribe now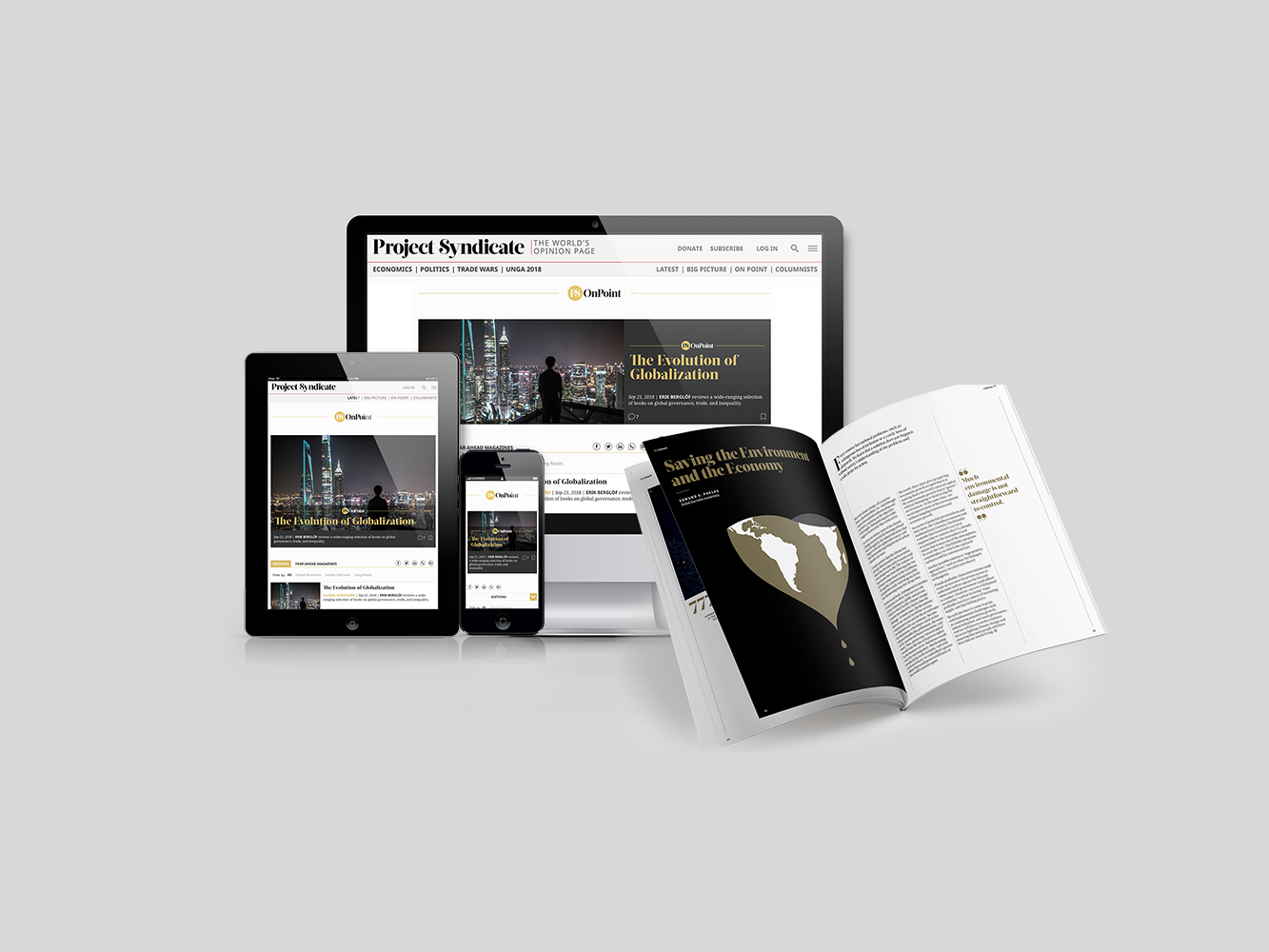 Subscribe now
Subscribe today and get unlimited access to OnPoint, the Big Picture, the PS archive of more than 14,000 commentaries, and our annual magazine, for less than $2 a week.
Ce n'est cependant qu'une conception possible de la démocratie directe. Une autre approche considère un référendum comme une étape dans un projet plus vaste et, surtout, des processus de délibération ouverts, dans lesquels les citoyens pèsent des revendications différentes - ainsi que des preuves pour et contre - avant de prendre une décision. Plutôt que de jouer le jeu des populistes en réhabilitant les gardiens, nous devrions plutôt nous demander comment les référendums peuvent être mis au service de leur fonction démocratique.
Bien entendu, on pourrait dire que le mal est déjà fait, au moins dans des pays comme la Hongrie, la Turquie et la Pologne, où les populistes ont utilisé des élections - et parfois des « consultations nationales » fortement manipulées - pour consolider leur pouvoir. Les chercheurs en sciences sociales s'attaquent tout juste à la question de savoir comment les régimes populistes autoritaires peuvent être transformés à nouveau pour redevenir des démocraties. Il nous faut de nouvelles stratégies pour faire face à ce qui a été diversement appelé « recul démocratique », « régression constitutionnelle » et « autocratisation ».
Une idée est de se concentrer sur le fait que de nombreux gouvernements populistes autoritaires bénéficient d'une opposition très divisée, ce qui est parfois le résultat d'une mécanique délibérée de la part des populistes eux-mêmes. Une opposition divisée a plus de difficulté à former des coalitions et à choisir le meilleur candidat possible pour s'opposer à des populistes bien établis (parce que chaque parti veut que son propre champion soit dans la course). Il suffit de suivre les discussions houleuses autour des élections parlementaires de Hongrie en 2018. Après avoir débattu sur la question de savoir si le parti d'extrême-droite Jobbik devrait - ou pourrait même - s'allier au parti libéral de gauche, l'opposition s'est tenue en grande partie à l'écart et le Premier ministre Viktor Orbán, de l'alliance Fidesz-KDNP a remporté 133 sièges sur 199 au parlement.
Il va sans dire que la formation d'une coalition entre l'extrême droite et la gauche est très problématique. Mais un autre problème est que, même si les électeurs veulent un changement de gouvernement, ils peuvent être réticents à s'engager dans un vote tactique qui pourraient produire une alternative aussi mauvaise, sinon pire. Il est difficile de reprocher aux libéraux hongrois d'avoir refusé de voter pour un candidat du Parti Jobbik.
Les référendums offrent un moyen de résoudre ce dilemme, en raison de leur structure binaire. Bien qu'ils rassemblent souvent des coalitions inhabituelles, cela n'a pas une grande importance pour un électeur individuel. Une fois le référendum passé, l'objectif de la coalition est accompli. Mieux encore, les référendums peuvent être conçus de manière à exposer l'impopularité d'un gouvernement populiste, en sapant sa prétention à représenter la volonté du peuple.
Parce qu'ils ont compris le potentiel réellement démocratique du référendum, certains gouvernements populistes autoritaires - en Hongrie, par exemple - ont rendu d'authentiques initiatives ascendantes plus difficiles. Cela peut paraitre contraire à la croyance populaire, mais la démocratie directe pourrait fonctionner contre le populisme. Il n'y a aucune garantie qu'une telle stratégie permette de réussir dans un contexte donné. Mais cela vaut mieux que d'attendre d'être sauvés par les gardiens.