¿Puede la democracia directa derrotar al populismo?
SARAJEVO – Desde el doble desastre de 2016 (el referendo por el Brexit en el Reino Unido y la elección de Donald Trump como presidente de los Estados Unidos) en todo el mundo hay preocupación por la "ola global" de populismo y las temeridades de la "democracia directa". En el RU se le pidió al electorado responder una pregunta ultrasimplificada entre "dentro" o "fuera" de la Unión Europea; en los Estados Unidos, las primarias de 2016 del Partido Republicano se dejaron en manos de votantes irresponsables y de activistas radicales. Desde entonces, hubo llamados a volver a fortalecer el papel de las instituciones intermediarias que actúan como "guardianas" (gatekeepers) de la democracia, que es una forma cortés de decir: mantener a las masas incultas tan lejos como sea posible de la toma de decisiones políticas.
Pero esta respuesta liberal refleja una mala lectura de la historia reciente: no fueron las masas, sino las élites, las que abrieron la puerta al Brexit y a Trump. Además, el desdén (desvergonzadamente elitista) por la democracia directa no sólo le da la razón a la retórica populista, sino que también implica ignorar el hecho de que los referendos pueden ser armas sumamente eficaces contra los populistas.
Trump y los agitadores pro‑Brexit como Nigel Farage no deben sus victorias a algún defecto insalvable de la democracia directa, sino más bien a la ayuda que les dieron las élites. Por más desprecio que sintieran los dirigentes conservadores británicos respecto de Farage, muchos de ellos consideraron razonables sus argumentos para el Brexit; del mismo modo en que el establishment del Partido Republicano le puso el sello formal de candidato a Trump. Por supuesto que después de eso, millones de votantes británicos eligieron la opción de abandonar la UE, y millones de estadounidenses votaron por un candidato presidencial manifiestamente inadecuado para el cargo. Pero eso se debió en parte a que figuras conocidas como Boris Johnson y el ex presidente de la Cámara de Representantes estadounidense Newt Gingrich les aseguraron que hacían lo correcto.
Además, las élites partidarias no sólo les pusieron el sello de aprobación a los populistas; también renunciaron a su responsabilidad de formular plataformas políticas coherentes. El referendo por el Brexit fue un resultado directo de la incapacidad de la dirigencia conservadora para llegar a una decisión colectiva vinculante sobre la pertenencia a la UE. Y el Partido Republicano delegó en la práctica su proceso de selección del candidato a estaciones privadas de TV por cable cuya principal preocupación es ganar audiencia.
¿Pero no tienen algo de razón los liberales cuando denuncian una conexión más profunda entre el populismo y la democracia directa? Al fin y al cabo, los políticos populistas suelen tratar de establecer un vínculo directo entre ellos mismos y la ciudadanía, puenteando a los partidos políticos tradicionales y, cuando pueden, a los periodistas profesionales. Beppe Grillo, el fundador del Movimiento Cinco Estrellas en Italia, no pierde ocasión de criticar a los políticos establecidos y a los medios tradicionales, todo en la misma oración. Todos los populistas aseguran poseer un conocimiento exclusivo del "pueblo real" y de su voluntad, y prometen ser su "voz".
Pero esa afirmación es enteramente teórica: tanto "el pueblo" cuanto "la voz" son construcciones meramente simbólicas. En la práctica, no hace falta oír la voz de nadie, salvo la del líder populista. De modo que para los populistas, los referendos tienen un significado muy particular. Habiendo construido ya al "pueblo real", la respuesta a cualquier pregunta sobre la voluntad del pueblo se conoce de antemano. Así que para los populistas, el papel del "pueblo" es totalmente pasivo. Los votantes sólo tienen que marcar la casilla correcta, para confirmar lo que los populistas venían diciendo de antes.
Subscribe now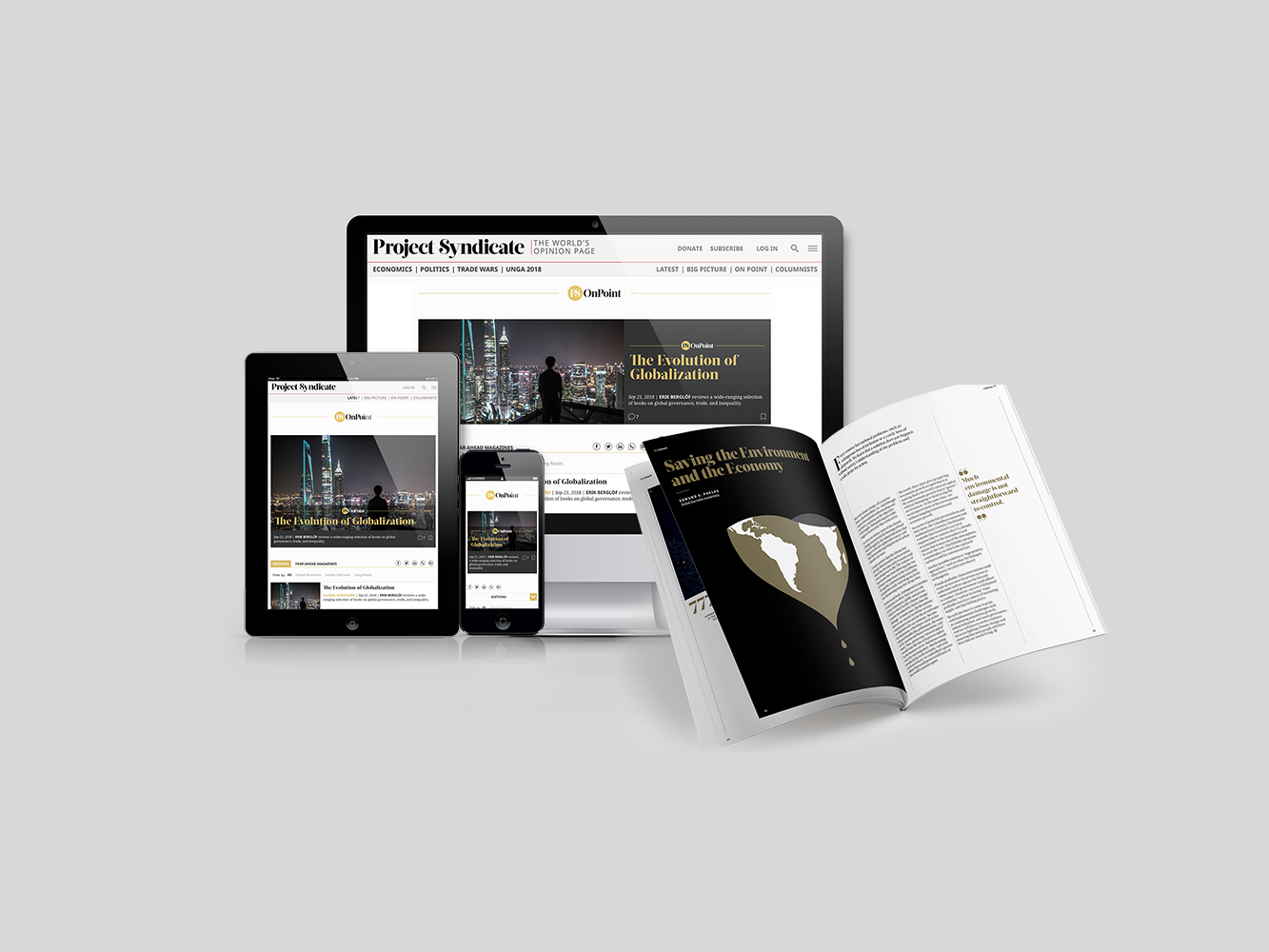 Subscribe now
Subscribe today and get unlimited access to OnPoint, the Big Picture, the PS archive of more than 14,000 commentaries, and our annual magazine, for less than $2 a week.
Pero eso es sólo una de las formas de concebir la democracia directa. Hay otra en que los referendos se ven como un punto en un proceso de deliberación más amplio y, sobre todo, abierto, en el que la ciudadanía coteja diferentes afirmaciones (y las pruebas a favor y en contra de cada una de ellas) antes de finalmente llegar a una decisión. Más que darles argumentos a los populistas fortaleciendo el papel de las instituciones intermediarias, deberíamos preguntarnos de qué manera hacer que los referendos cumplan su auténtica función democrática.
Por supuesto, habrá quien diga que el daño ya está hecho, al menos en países como Hungría, Turquía y Polonia, donde los populistas han usado las elecciones, y a veces "consultas nacionales" sumamente manipuladoras, para consolidar su poder. Los sociólogos apenas comienzan a enfrentar la pregunta de cómo hacer para reconvertir los regímenes populistas autoritarios en democracias auténticas. Necesitamos nuevas estrategias para confrontar lo que se ha dado en llamar de varias formas, por ejemplo "retroceso democrático", "regresión constitucional" y "autocratización".
Una idea es concentrarnos en el hecho de que muchos gobiernos populistas autoritarios sacan provecho de la fragmentación de la oposición, que a veces es resultado de una labor consciente de los populistas mismos. A una oposición dividida le cuesta más formar coaliciones y elegir al mejor candidato posible para enfrentar a gobiernos populistas establecidos (porque cada partido quiere tener un representante propio en la boleta). Tomemos por ejemplo las arduas discusiones que rodearon la elección parlamentaria de 2018 en Hungría. Tras debatir si era conveniente (o incluso posible) una alianza entre el partido ultraderechista Jobbik y la izquierda liberal, los partidos de oposición terminaron mayoritariamente separados, y la alianza Fidesz‑KDNP del primer ministro Viktor Orbán obtuvo 133 de los 199 escaños en el parlamento.
No hace falta decir que una coalición entre la ultraderecha y la izquierda ya es un problema enorme. Pero otro problema es el hecho de que aunque los votantes quieran un cambio de gobierno, tal vez no estén dispuestos a un voto táctico que producirá una alternativa igualmente mala o incluso peor. No se les puede echar la culpa a los liberales húngaros por no querer votar a un candidato de Jobbik.
Por su estructura binaria, los referendos ofrecen una salida de este dilema. Suelen reunir coaliciones inusuales, pero eso no preocupa al votante individual, porque terminado el referendo, el propósito de la coalición ya está cumplido. Mejor aún, los referendos se pueden diseñar de modo tal de exponer la impopularidad de un gobierno populista, lo que restará respaldo a su pretensión de representar la voluntad del pueblo.
Conscientes del potencial verdaderamente democrático de los referendos, algunos gobiernos populistas autoritarios (por ejemplo, en Hungría) han puesto obstáculos al surgimiento de iniciativas de base genuinas. Aunque parezca contrario a la intuición, la democracia directa puede ser una herramienta contra el populismo. No hay garantías de que la estrategia funcione en todos los contextos, pero es mejor que esperar que las instituciones intermediarias salven la democracia.
Traducción: Esteban Flamini