¿Prevalecerá la democracia?
PARÍS – A fines de los setenta y principios de los ochenta, destacados expertos en relaciones internacionales (como el difunto filósofo de la política francés Pierre Hassner) sostuvieron que el mundo era testigo de una competencia de decadencias entre Estados Unidos y la Unión Soviética. Para esta última, el conflicto en Afganistán iba a convertirse en un fracaso todavía más costoso que la Guerra de Vietnam para Estados Unidos. En 1989, el veredicto era claro: la Unión Soviética se había atrofiado mucho más rápido que Estados Unidos, y su imperio se derrumbó, víctima de sus propios errores y contradicciones.
Hoy el concepto de decadencia competitiva de modelos ideológicos y políticos vuelve a parecer pertinente. En una reciente entrevista con el Financial Times, el presidente ruso Vladimir Putin declaró que el ideal democrático liberal se volvió "obsoleto". Pero las multitudinarias manifestaciones en Moscú y las mucho más espectaculares de Hong Kong hacen pensar que el modelo autoritario tiene abundantes problemas propios.
Es verdad que los demócratas preocupados hoy temen que el mundo haya entrado a una tercera fase más oscura en la historia de la posguerra. La primera fase, entre 1945 y 1989, estuvo dominada por la Guerra Fría. La segunda, entre 1990 y 2016, representó una frágil victoria de los regímenes democráticos liberales. Pero ahora, según este argumento, el mundo está en una nueva y peligrosa era populista que comenzó con la victoria de los partidarios del Brexit en el Reino Unido y la elección del presidente Donald Trump en Estados Unidos.
Sin embargo, puede que esta interpretación sea reflejo del actual estado general de pesimismo y resignación tanto como de la realidad objetiva. El populismo mismo se encuentra bajo ataque en varios países centroeuropeos, incluidos la República Checa, Eslovaquia y Rumania. Y en Francia, el presidente Emmanuel Macron defiende el modelo democrático liberal clásico con mucho más vigor que el que esperaban muchos de sus críticos.
De modo que los anuncios de un final de la democracia y de la libertad, y de una victoria del populismo y el autoritarismo, son prematuros. Todo lo contrario: el anhelo de libertad y democracia está en ascenso. Esto da motivos para pensar que la razón aún no ha caído derrotada ante las emociones negativas.
Subsiste entonces la vieja pregunta: ¿qué modelo (la democracia o la autocracia) es más vulnerable? El resultado no está predeterminado, y dependerá indudablemente de las personalidades, acontecimientos y culturas políticas.
Subscribe now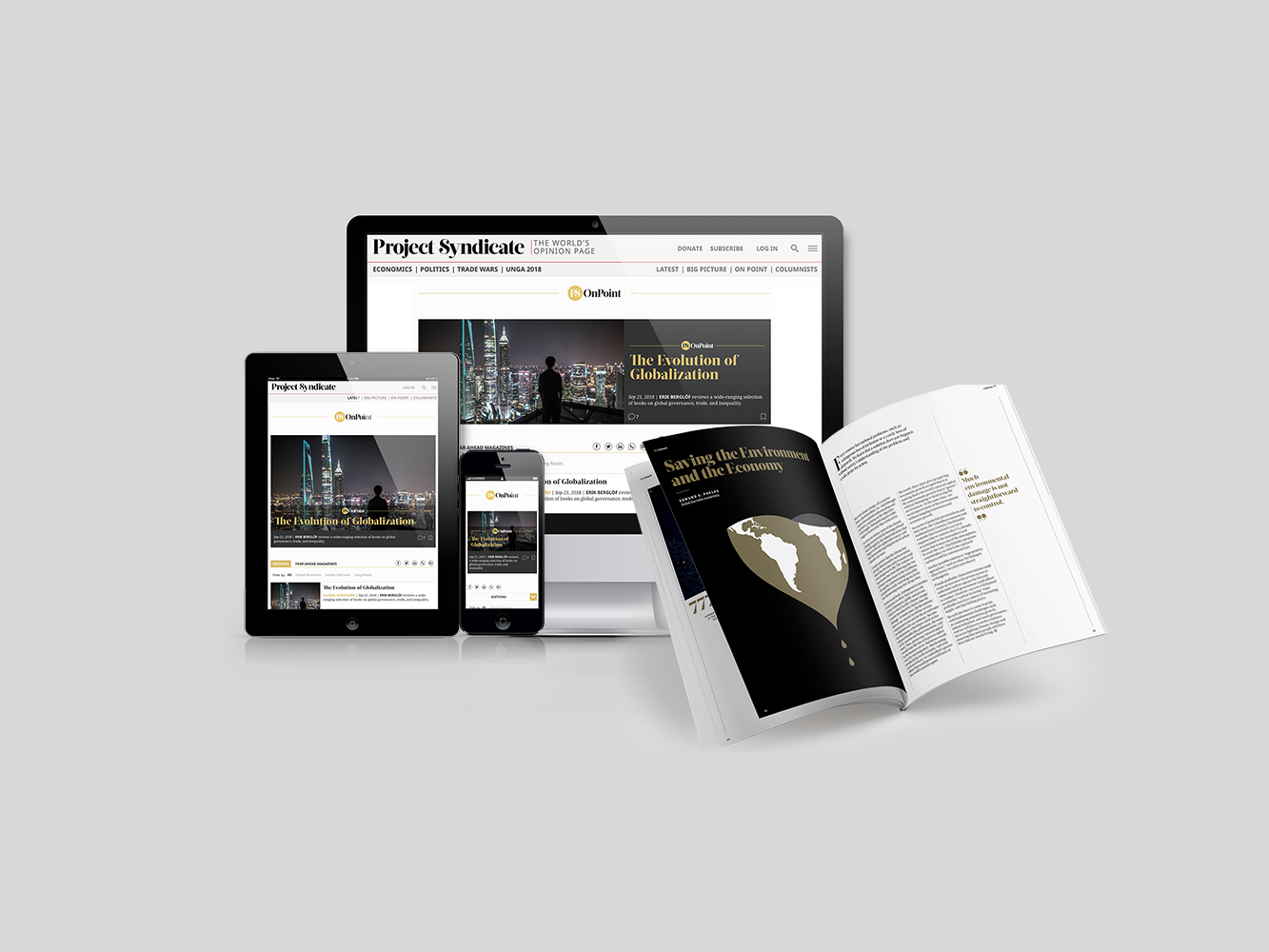 Subscribe now
Subscribe today and get unlimited access to OnPoint, the Big Picture, the PS archive of more than 14,000 commentaries, and our annual magazine, for less than $2 a week.
En ese sentido, la elección presidencial de 2020 en Estados Unidos puede resultar crucial. Además, hay mucha más incertidumbre en relación con el resultado que antes de las últimas dos elecciones. En 2012 casi todos apostaban a una victoria de Barack Obama (y acertaron). Y en 2016, a una derrota de Trump (y se equivocaron). Pero la competencia de 2020 parece mucho más abierta.
Tras equivocarnos tanto en 2016, la mayoría de los comentaristas procuramos ser más cautos esta vez. Pero importantes segmentos de la élite financiera y económica mundial parecen creer que a menos que Estados Unidos caiga en recesión en los próximos meses, Trump obtendrá la reelección. Además, ese pronóstico no se basa solamente en un temor a volver a equivocarse; muchos parecen resignados ante ese resultado, y es posible que algunos incluso estén esperanzados.
En este punto, es inevitable la comparación con los años treinta. Claro que Trump y Adolf Hitler tienen poco en común. Pero en su aparente aceptación de la reelección de Trump, buena parte del establishment liberal se comporta como las élites industriales y financieras alemanas cuando Hitler llegó al poder. En aquel momento, los magnates y banqueros alemanes cometieron el error de creerse capaces de controlar al vulgar nuevo canciller de su país. Y estaban convencidos de que pese a la conducta y apariencia extrañas de Hitler, seguía siendo la mejor defensa contra el comunismo.
Lamentablemente, parece que muchos en las élites actuales no han aprendido nada de la historia, y piensan y actúan como si los intereses y los valores estuvieran totalmente desconectados en el mundo real. Mientras Trump sea bueno para los negocios, no parece preocuparles que sea la mayor amenaza al espíritu y a los valores de Estados Unidos, y a su imagen e intereses en el extranjero. Por supuesto, dicen, tal vez Trump esté yendo un poquito demasiado lejos con los chinos en la cuestión comercial, pero al menos les planteó las preguntas correctas. Y sí, tal vez esté abusando de apelar a la cuestión racial, pero no es racista personalmente; y si coquetear con lo inaceptable lo ayuda a consolidar su núcleo duro de apoyo, ¿por qué no habría de hacerlo?
Ese modo de pensar es sumamente peligroso. Como dijo el escritor francolibanés Amin Maalouf, "más vale equivocarse en la esperanza que acertar en la desesperación". Contra lo que piensan muchas casandras democráticas, lo peor no es inevitable. Los autoritarios y los populistas todavía no triunfaron, y en muchos lugares, los demócratas están recuperando terreno.
O para decirlo en forma menos optimista: la democracia y la autocracia todavía tienen probabilidades de decadencia similares. Por ahora no está claro cuál de los dos modelos prevalecerá. Pero nunca hay que dar la democracia por perdida, y mucho menos acelerar su caída.
Traducción: Esteban Flamini