Hacia una nueva Carta para el Mundo
ESTOCOLMO – En agosto de 1941, cuando Estados Unidos todavía no había entrado a la Segunda Guerra Mundial, el primer ministro británico Winston Churchill y el presidente estadounidense Franklin D. Roosevelt se reunieron en secreto frente a la costa de Terranova para discutir un posible modo de organizar el mundo después de la guerra. Apenas dos décadas atrás en Versailles ya se había intentado hacer lo mismo, pero el fracaso era evidente.
Del encuentro privado de Churchill y FDR surgió la Carta del Atlántico, que estableció un conjunto de principios compartidos e instituciones que ocho décadas después todavía definen el orden internacional. En 1944, la conferencia de Bretton Woods sentó las bases para el Fondo Monetario Internacional, el Banco Mundial y otras instituciones financieras globales; poco después siguió la fundación de las Naciones Unidas. Las potencias del Eje derrotadas se transformaron en dinámicas democracias con economías de mercado, y se integraron al nuevo sistema global; estructuras de seguridad cooperativas en los teatros transatlántico y del Pacífico se encargaron de mantener la estabilidad.
Después llegaron las reformas económicas en China, iniciadas a fines de los setenta, y el derrumbe de la Unión Soviética en 1991, con lo que pudo comenzar a concretarse el sueño de una gobernanza multilateral realmente global como la que imaginaba la Carta del Atlántico. En 1995, la Organización Mundial del Comercio reemplazó al Acuerdo General de Aranceles Aduaneros y Comercio de la era de Bretton Woods, y en menos de dos décadas, el comercio internacional creció desde alrededor del 40% del PIB global a más de 70% (lo que se debió en buena medida al ingreso de China a la OMC en diciembre de 2001).
Durante esta edad dorada de multilateralismo, globalización y desarrollo socioeconómico, más de mil millones de personas salieron de la pobreza extrema, y la democracia se convirtió en norma global. Pero está claro que la segunda década del siglo XXI marcó la llegada de una era diferente. El recuerdo de los años formativos del orden internacional y de las tragedias que lo hicieron necesario se fue borrando con el paso de las generaciones. Nuevas potencias desafían el dominio de Occidente, en un contexto cada vez más multipolar. Y la reciente proliferación de regímenes autoritarios genera dudas sobre el futuro de la democracia.
Si bien las estructuras básicas del orden de posguerra siguen en pie, están perdiendo contenido frente al revisionismo ruso, la asertividad china, la disrupción estadounidense y la incertidumbre europea. Con el objetivo de revisar los principios de la Carta del Atlántico para este peligroso nuevo mundo, dos importantes centros de análisis, el Atlantic Council en Estados Unidos y el Centre for International Governance Innovation en Canadá, convocaron hace poco a una reunión de autoridades y pensadores de 19 países (entre los que fui incluido).
La mayor dificultad al elaborar un nuevo conjunto de principios compartidos es decidir si se los quiere hacer aplicables solamente a las democracias del mundo, o también a países como Rusia, China y Arabia Saudita. Es evidente que la democracia es con diferencia el mejor modo de garantizar el respeto de los derechos individuales; pero el debate también debe estar abierto a quienes defienden valores e intereses diferentes. En nuestro caso, queríamos producir un documento que generara resonancia tanto en el "Occidente clásico" cuanto en Brasil, Argelia, Irán, la India, Indonesia y Vietnam.
Subscribe now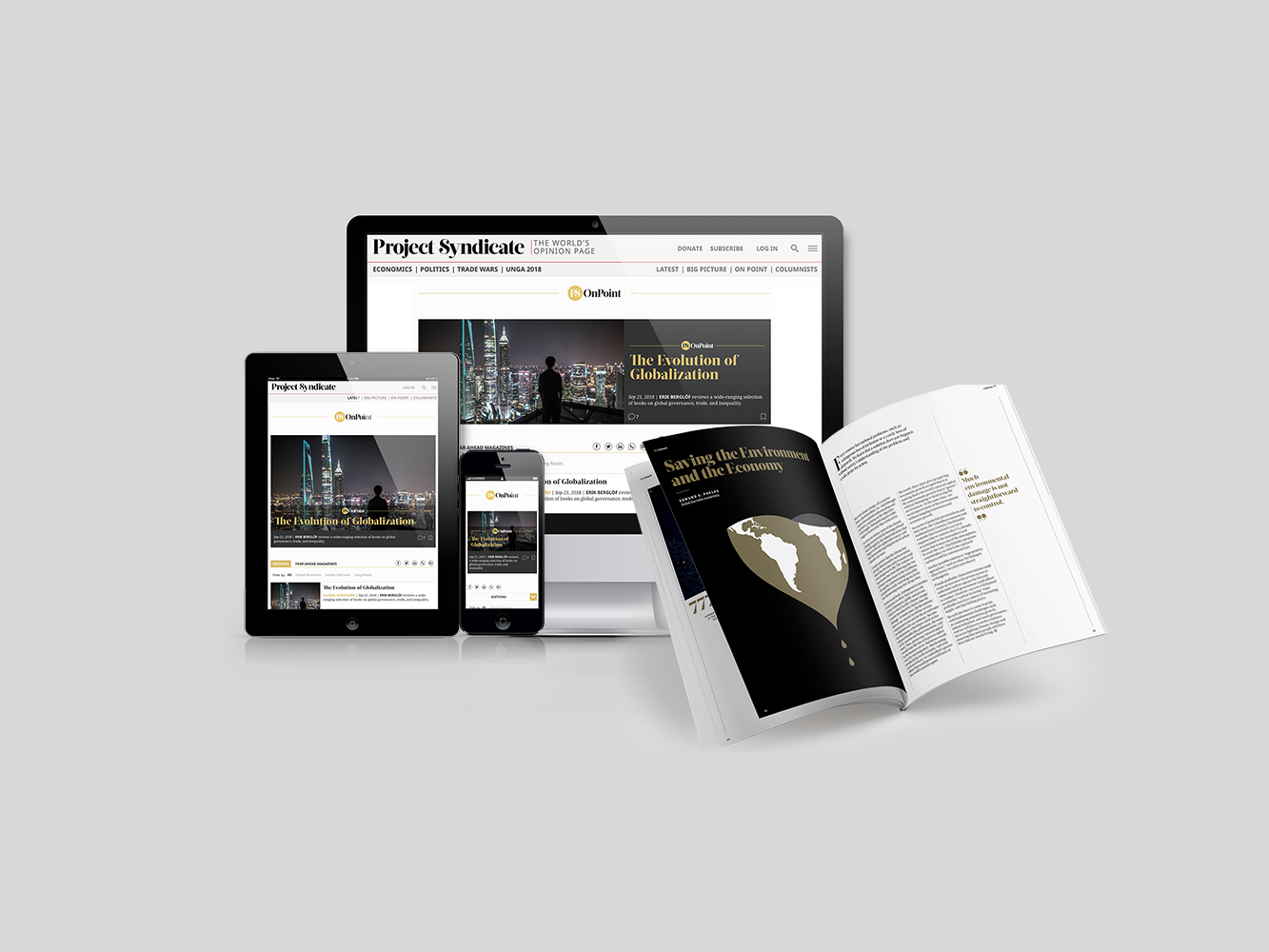 Subscribe now
Get unlimited access to OnPoint, the Big Picture, and the entire PS archive of more than 14,000 commentaries, plus our annual magazine, for less than $2 a week.
De nuestras deliberaciones surgió una Declaración de Principios que publicamos en la Conferencia de Seguridad de Múnich el mes pasado. Dice la declaración: "Inspirados por los derechos inalienables derivados de nuestras normas éticas, tradiciones y creencias, nos comprometemos a buscar un futuro mejor para nuestros ciudadanos y nuestras naciones. Defenderemos nuestros valores, superaremos los fracasos del pasado con ideas nuevas, responderemos a las mentiras con la verdad, confrontaremos la agresión con fortaleza y avanzaremos confiados en que nuestros principios prevalecerán".
La declaración completa comprende siete enunciados, bajo los títulos "libertad y justicia", "democracia y autodeterminación", "paz y seguridad", "libertad de mercado e igualdad de oportunidades", "un planeta abierto y sano", "derecho a la asistencia" y "acción colectiva". En cada área, nuestro objetivo fue fijar principios que puedan servir como base de un nuevo consenso, después de un debate global inclusivo.
La declaración no es una mera reformulación de creencias previas. Es evidente que hoy los problemas medioambientales son más importantes que antes, y las cuestiones de soberanía se deben redefinir para un mundo cada vez más interconectado e interdependiente. Y hay una difundida preocupación por el modo de compartir la prosperidad en los niveles intra e internacional.
Pero valores básicos como el respeto de los derechos individuales siguen siendo fundamentalmente importantes, lo mismo que la convicción de que "los gobiernos que responden a sus ciudadanos y respetan el Estado de Derecho son más capaces de resolver la inequidad, corregir la injusticia y servir al bien común". De hecho, los gobiernos que no cumplen este criterio se arriesgan a sí mismos.
La declaración, fruto de un año de discusiones y revisiones, ha recibido amplio apoyo desde distintas partes del mundo. Pero no pretendemos tener la última palabra, sino iniciar un debate más amplio. No nos hacemos ilusiones de que la declaración tenga un impacto histórico similar al de la Carta del Atlántico. Pero tampoco tenemos ninguna duda respecto de la urgencia y necesidad de una nueva discusión en torno de los principios básicos de la gobernanza global. Sin ese debate, el viejo orden seguirá decayendo y ocupará su lugar una jungla hobbesiana en la que imperarán la ley del más fuerte y el interés egoísta. Y sabemos bien cómo terminó eso la última vez.
Traducción: Esteban Flamini