Ставки на антиутопию
КЕМБРИДЖ – С ценой биткойна на 80% ниже своего пика год назад и системным коллапсом более крупного криптовалютного рынка можно ли считать, что «пик крипто» уже пришел и ушел? Возможно, но не ждите, что истинно верующие в крипто выстроятся в очередь, чтобы удалить свои криптовалютные татуировки.
На недавней конференции, где я присутствовал, мнение подавляющего числа участников заключалось в том, что рыночная капитализация криптовалют еще взлетит вверх в течение следующих пяти лет и увеличится до 5-10 триллионов долларов США. Для тех, кто видел, как цена биткойна поднималась от 13 долларов США в декабре 2012 года до примерно 4000 долларов США сегодня, падение в этом году с 20 000 долларов США за биткойн – не причина для паники.
Хочется сказать: «Конечно, цена резко падает». Регуляторы постепенно осознают тот факт, что они не могут мириться с большими дорогостоящими и труднопроверяемыми технологиями транзакций, которые облегчают уклонение от уплаты налогов и преступную деятельность. В то же время центральные банки от Швеции до Китая понимают, что они тоже могут выпускать цифровые валюты. Как я подчеркнул в своей книге 2016 года о прошлом, настоящем и будущем валюты, когда дело доходит до новых форм денег, частный сектор может вводить новинки, но в свое время правительство будет их регулировать и прибирать к рукам.
Однако, как я тогда отметил, из-за того, что долгосрочная стоимость биткойна составит скорее 100 долларов США, чем 100 000 долларов США, это не обязательно означает, что цена определенно будет равняться нулю. Правильный способ думать о криптовалютных монетах – это считать их лотерейными билетами, которые окупаются в антиутопическом будущем, где они будут использоваться в государствах-изгоях и государствах-неудачниках или, возможно, в странах, где граждане уже потеряли все права на личную жизнь. Неслучайно дисфункциональная Венесуэла является первым эмитентом поддерживаемой государством криптовалюты Petro.
Главным препятствием для любой криптовалюты является то, что в итоге она должна давать возможность купить ряд товаров и услуг, помимо незаконных наркотиков и услуг наемных убийц. И если правительства когда-либо сделают незаконным использование криптомонет в розничных магазинах и банках, их стоимость должна в конечном счете рухнуть.
Многие проповедники – евангелисты криптовалюты настаивают на том, что биткойн – это «цифровое золото», отчасти потому, что это долгосрочное предложение алгоритмически ограничено 21 миллионом. Но это какое-то безумство. Во-первых, в отличие от золота, которое всегда предполагало и другие цели, а сегодня широко используется в новых технологиях от iPhone до космических аппаратов, биткойн не имеет альтернативного способа использования. И даже если биткойнерам удастся найти способ снизить феноменальные энергозатраты на проверку транзакций, сама природа децентрализованных систем учета делает их значительно менее эффективными, чем системы с доверенным центральным учреждением, таким как центральный банк. Уберите почти полную анонимность, и никто не захочет ее использовать; сохраните ее, и государства с развитой экономикой не потерпят этого.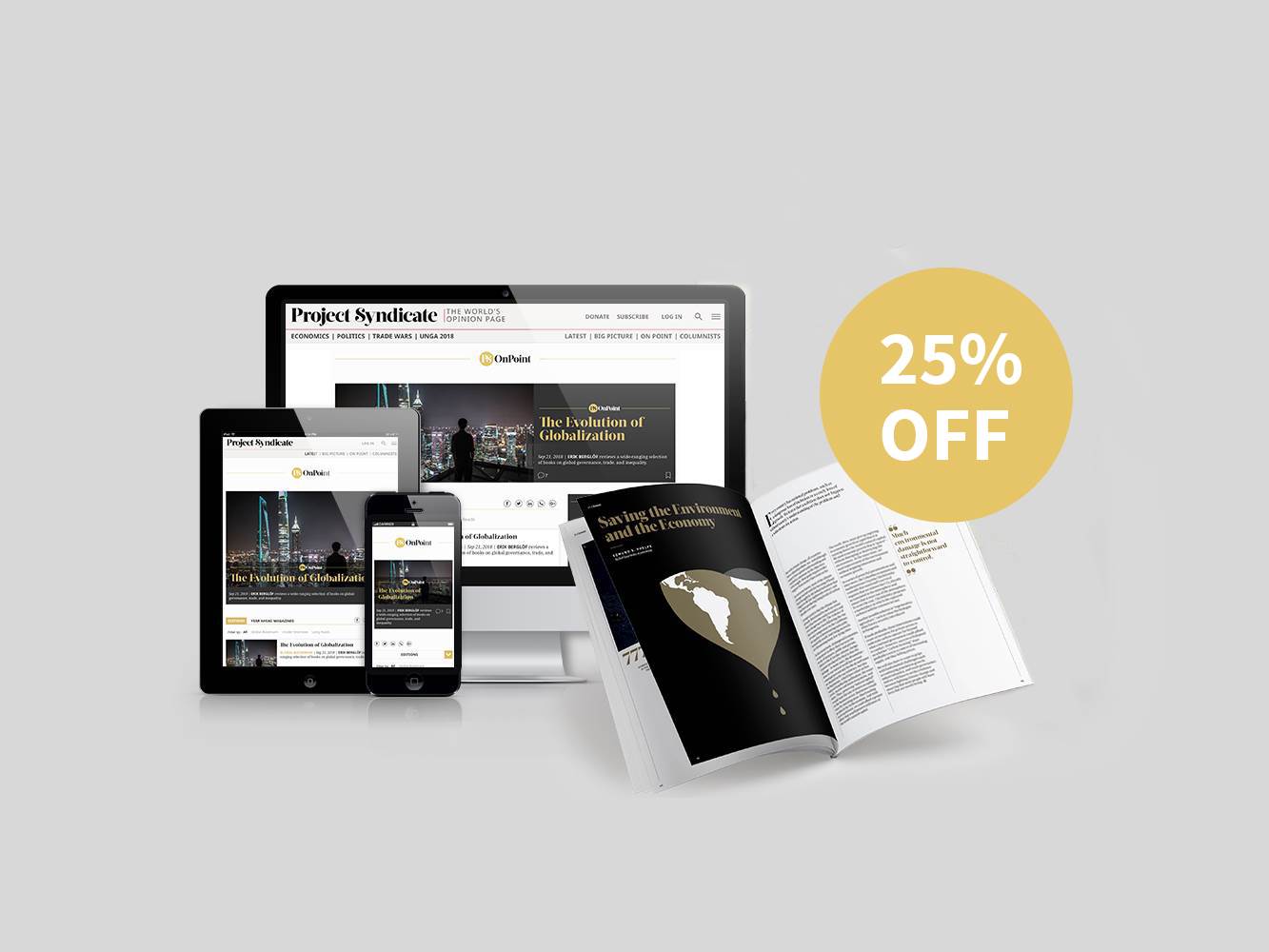 Subscribe now
For a limited time only, get unlimited access to On Point, The Big Picture, and the PS Archive, plus our annual magazine, for just $75.
Но проповедники – евангелисты криптовалюты отвергают такие опасения: биткойн все еще может быть невероятно ценным, пока достаточное количество людей воспринимают его как цифровое золото. Ведь они утверждают, что деньги – это социальная условность. Но экономисты (включая меня), которые работали над этой проблемой в течение пяти десятилетий, обнаружили, что ценовые пузыри, окружающие бесполезные активы, в конечном итоге должны лопнуть. Цены на активы, которые имеют реальную базовую стоимость, не могут произвольно отклоняться от исторических ориентиров. И деньги, выпущенные правительством, вряд ли являются чисто социальной конвенцией; правительства платят работникам и поставщикам и требуют уплаты налогов в официально принятых валютах.
Но пока рано говорить о том, как будет развиваться новый мир цифровых валют. Центральные банки войдут в игру (их резервы уже являются определенной формой оптовой цифровой валюты), но это еще не конец истории. Например, US Treasury Direct (Министерство финансов США) уже предлагает розничным клиентам чрезвычайно дешевый способ держать очень краткосрочную казначейскую задолженность на сумму всего 100 долларов США, которая может торговаться другими участниками системы. Тем не менее высокая безопасность делает систему относительно громоздкой в использовании, и, возможно, правительства могут принять одну из современных цифровых технологий, используемых частными компаниями.
На данный момент реальный вопрос заключается в том, будут ли и когда будут искоренены при помощи глобального регулирования частные денежные системы, которые правительствам дорого отслеживать и контролировать. Любая крупная развитая экономика, достаточно безрассудная, чтобы попытаться охватить криптовалюты, как это сделала Япония в прошлом году, рискует стать глобальным центром для отмывания денег. (Последующие шаги Японии, чтобы дистанцироваться от криптовалют, были, возможно, одной из причин колебаний конъюнктуры рынка в этом году.) В конце концов развитые экономики, несомненно, будут координировать регулирование криптовалют, так же как они предпринимают и другие меры по предотвращению отмывания денег и уклонения от уплаты налогов.
Но при этом остается много недовольных государств – участников валютных игр. Сегодня ряд стран, включая Кубу, Иран, Ливию, Северную Корею, Сомали, Сирию и Россию, работают под финансовыми санкциями Соединенных Штатов Америки. Их правительства не обязательно будут заботиться о глобальных внешних факторах, если они поощряют криптовалюты, которые могут иметь ценность, пока они где-то используются.
Таким образом, хотя мы не должны удивляться резкому падению цен на криптовалюты в этом году, стоимость этих валют не обязательно равна нулю. Как и в случае с лотерейными билетами, существует высокая вероятность того, что они ничего не стоят. Но есть также очень небольшой шанс, что когда-нибудь в будущем они будут стоить дорого по причинам, которые в настоящее время трудно предвидеть.