Pandemiebedingter Sozialismus
NEW YORK – Es ist ironisch, dass just zu dem Zeitpunkt, an dem der "demokratische Sozialist" Bernie Sanders in den USA seine Präsidentschaftskandidatur ausgesetzt hat, viele seiner politischen Vorschläge weltweit zur Notwendigkeit werden. Die Social-Distancing-Maßnahmen zur Abmilderung der COVID-19-Pandemie haben die Produktion und die Einkommensströme der privaten Haushalte gleichermaßen gestört. Doch könnte die Wirksamkeit dieser Maßnahmen durch Arbeitnehmer, denen es an einer ordentlichen Krankenversicherung, der Lohnfortzahlung im Krankheitsfall, Arbeitslosengeld oder anderen Formen von Einkommensbeihilfen oder Ersparnissen fehlt, untergraben werden. Diese Menschen werden das Gefühl haben, dass sie keine andere Wahl haben, als trotz der gesundheitlichen Risiken weiter zur Arbeit zu gehen. Eine allgemeine Krankenversicherung erscheint selbst in den USA, wo Sanders praktisch als Einziger unter den nationalen Politikern seit Jahrzehnten dafür eintritt, inzwischen unvermeidbar.
Zugleich werden die ursprünglichen Erschütterungen von Angebot und Nachfrage der COVID-19-Krise – in Bezug auf Arbeitskräfte bzw. den Konsum der privaten Haushalte – durch den Zusammenbruch der globalen, nationalen, regionalen und lokalen Lieferketten verstärkt. Und all diese realwirtschaftlichen Erschütterungen verursachen zusätzlich eine Destabilisierung des Finanzsystems.
Unter diesen Umständen fällt den Notenbanken eine entscheidende Rolle dabei zu, zu verhindern, dass zerrüttete Finanzmärkte den Druck, unter dem Nicht-Finanzunternehmen und Haushalte stehen, noch verstärken. Zuallermindest müssen die Notenbanken eingreifen, um ausreichend Liquidität in wichtigen Märkten sicherzustellen, darunter denen für Staatsanleihen, Handelspapiere und wichtige besicherte Wertpapiere wie Privat- und Gewerbehypotheken.
Genauso wichtig ist jedoch, dass die Notenbanken sicherstellen müssen, dass Haushalten und Unternehmen nicht aufgrund von sich selbst beschleunigenden, angstgetriebenen Entnahmen die Liquidität ausgeht. Gegebenenfalls können sie eine monetäre Finanzierung fiskalischer Impulse (Helikoptergeld) gewährleisten, sodass Regierungen, denen sonst durch die Märkte für Staatsanleihen Grenzen gesetzt wären, nicht die Hände gebunden sind.
Allerdings sind die Notenbanken nicht die geeigneten Einrichtungen, um die Einnahmeausfälle und Insolvenzrisiken der Unternehmen oder die Einkommenseinbußen der privaten Haushalte und die damit verbundenen Probleme bei der Bedienung von Hypotheken-, Verbraucher- oder Studentenkrediten zu bekämpfen. Zwar können die Notenbanken vorübergehend einen Teil der Belastung tragen, indem sie hochrentierliche Unternehmensanleihen und Handelspapiere niederer Qualität aufkaufen. Doch die große Aufgabe, eine wirtschaftliche Katastrophe zu verhindern, liegt unweigerlich bei den Finanzbehörden.
Im Falle der COVID-19-Krise bedarf es öffentlicher Mittel und Aufträge, damit jeder rasch auf das Coronavirus getestet werden kann. Eine globale Zusammenarbeit kann hier angesichts der nicht völlig synchronen Beschaffenheit der nationalen Ausbrüche eine wichtige Rolle spielen. Doch letztlich wird jede coronabezogene Behandlung (einschließlich Krankenhauseinweisungen) vom Staat übernommen werden müssen, und nur die nationalen Regierungen können finanzielle Mittel in dieser Größenordnung aufbringen.
Subscribe to Project Syndicate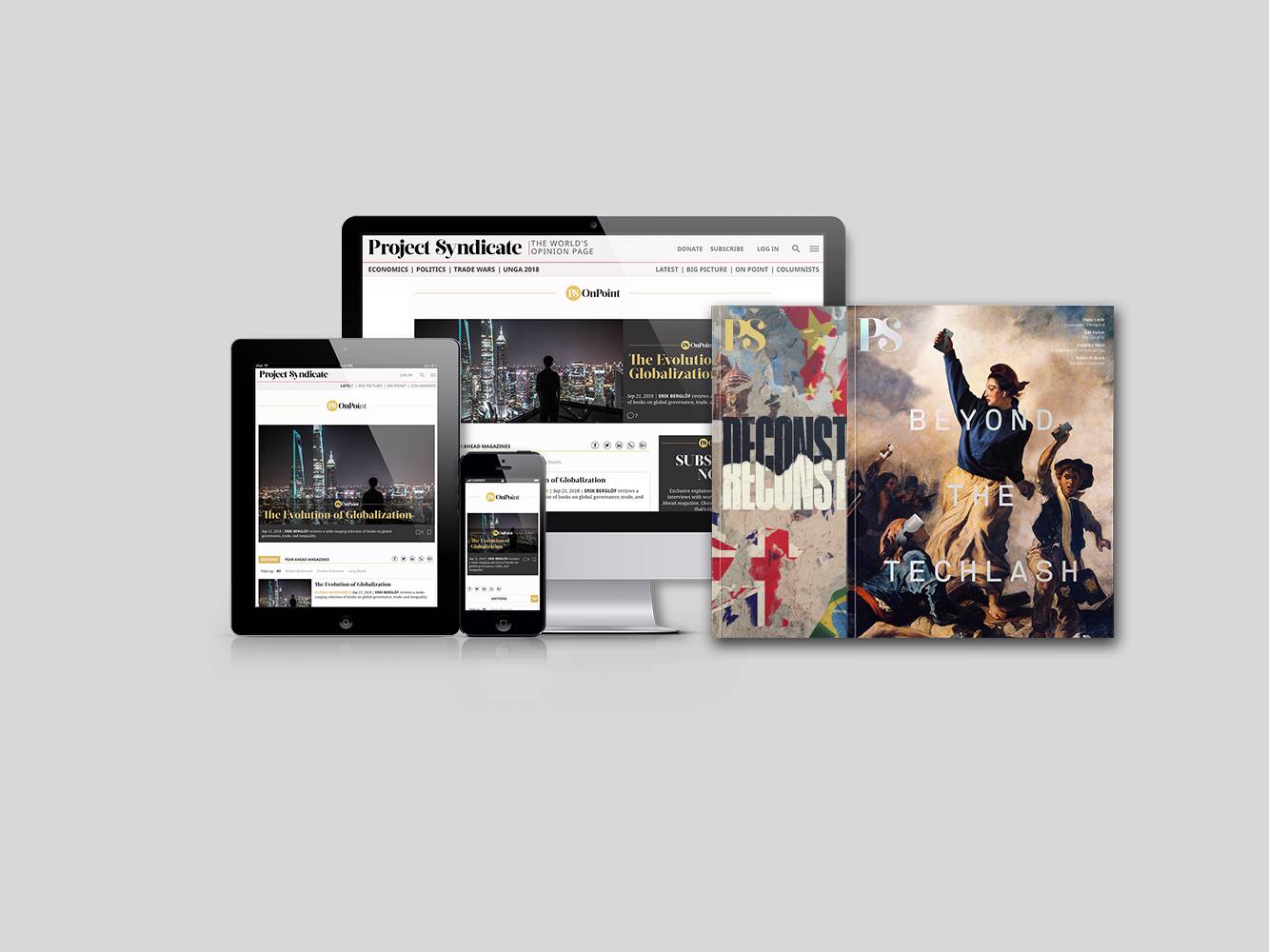 Subscribe to Project Syndicate
Enjoy unlimited access to the ideas and opinions of the world's leading thinkers, including weekly long reads, book reviews, and interviews; The Year Ahead annual print magazine; the complete PS archive; and more – all for less than $2 a week.
In ähnlicher Weise wird der Staat einen vollen Lohnausgleich für Arbeitnehmer gewährleisten müssen, die krisenbedingt Einkommensverluste erleiden. Um die Gesamtnachfrage aufrechtzuerhalten, könnten die Regierungen vorübergehend ein universelles Grundeinkommen einführen, bei dem jeder Erwachsene für die Dauer der Krise regelmäßige Geldtransfers erhält. Selbst die USA unter Präsident Donald Trump sind bereits in Richtung dieser offensichtlichen palliativen Maßnahme gestolpert, indem sie in ihrer jüngstes, 2,1 Billionen Dollar schweres Rettungspaket eine Zahlung von 1.200 Dollar für jeden Erwachsenen aufgenommen haben, der weniger als 75.000 Dollar jährlich verdient.
Doch selbst angesichts staatlicher Einkommensbeihilfen dürften die Unternehmen dramatische Einkommenseinbußen erleben. Die Gründe hierfür sind krisenbedingte Störungen innerhalb der Erwerbsbevölkerung, bei der Binnen- und Außennachfrage und in den Lieferketten auf allen Ebenen. Hier könnte der Staat als Käufer letzter Instanz eingreifen, oder er könnte Kredite oder Kreditbürgschaften für finanziell angeschlagene Unternehmen zur Verfügung stellen. Derartige Kredite könnten entweder sofort oder nach Beendigung der Krise in Eigenkapital umgewandelt werden – und zwar in Gestalt nicht stimmberechtigter Vorzugsaktien, sodass ein Abgleiten in eine zentrale Planwirtschaft verhindert wird.
Es sollte keine Beschränkungen bei der Anspruchsberechtigung auf die verschiedenen hier skizzierten Formen finanzieller Unterstützung geben. Großunternehmen können mit gleicher Wahrscheinlichkeit durch den Nachfrageausfall und Störungen innerhalb der Lieferketten in Mitleidenschaft gezogen werden wie kleine und mittelständische Unternehmen, Selbstständige oder Freiberufler. Und auch wenn sie es aufgrund ihres besseren Zugangs zu Bankkrediten und Anleihemärkten womöglich schaffen, sich eine Weile über Wasser zu halten, können sie nicht ewig durchhalten. Angesichts der Häufung von Unternehmensschulden gegenüber Kreditgebern außerhalb des Finanzsektors bereits vor der Pandemie lässt sich ohne staatliches Eingreifen problemlos eine Welle von Unternehmensausfällen und -insolvenzen vorhersehen.
Auch wenn es diesmal nicht Banken und andere Finanzmittler waren, die die Krise in Gang gesetzt haben, werden sie unweigerlich zu einem Bestandteil davon werden – und angesichts von Verschlechterungen auf der Aktivseite ihrer Bilanzen auch zu Kandidaten für staatliche Rettungsmaßnahmen. Und Kommandomethoden, wie man sie aus Marktwirtschaften zu Kriegszeiten und aus Planwirtschaften kennt – man denke daran, wie Trump General Motors und 3M unter Berufung auf den Defense Production Act zur Produktion wichtiger Verbrauchsgüter gezwungen hat –, könnten durchaus über die Krise hinaus Bestand haben.
Und schließlich wird der neue Sozialismus auch eine internationale Dimension haben. Italien etwa wird Unterstützung durch die Europäische Zentralbank oder den Europäischen Stabilitätsmechanismus oder alternativ durch die Ausgabe von Coronabonds benötigen. Die Fähigkeit vieler Schwellen- und Entwicklungsländer, fiskalische Unterstützung zu leisten, wird durch die externen Schuldenmärkte schon jetzt beschränkt. Diesen Beschränkungen durch zusätzliche Auslandshilfe aus den hochentwickelten Volkswirtschaften – einschließlich einer gezielten Erhöhung der Sonderziehungsrechte des Internationalen Währungsfonds – zu begegnen wäre die moralisch richtige und wirtschaftlich solide Reaktion.
Wie der Verlauf der COVID-19-Krise zeigt, werden die kapitalistischen Marktwirtschaften zumindest vorübergehend einer improvisierten Form des Sozialismus Platz machen müssen, die darauf zielt, die Einkommensströme der Haushalte und die Einnahmequellen der Unternehmen wiederherzustellen. Wir werden dann sehen, ob die Folgen dieses sozialistischen Experiments deutlich über das Ende der Pandemie Bestand haben.
Aus dem Englischen von Jan Doolan