Una COVID contrafáctica para Europa
ATENAS – Imaginemos que la pandemia del coronavirus, en vez de socavar la confianza en la Unión Europea, la fortaleció. Imaginemos que la COVID-19 convenció a los líderes de la UE para superar años de acritud y fragmentación. Imaginemos que catalizó en este año el surgimiento de un bloque más sólido e integrado al que el mundo recurre en busca de liderazgo global.
Imaginemos... no es tan difícil.
A fines de febrero de 2020, dos semanas antes de que la Organización Mundial de la Salud declarase la pandemia, el Consejo de la Unión Europea ya había dado instrucciones a la Comisión Europea para que coordinase la guerra contra el coronavirus en Europa. En pocos días la Comisión formuló una lista del equipamiento esencial que escaseaba en Europa, desde elementos de protección hasta unidades de terapia intensiva, y envió los pedidos correspondientes a los proveedores. Además convocó al Cov-Comm, un comité de distinguidos epidemiólogos y representantes de los sistemas de salud públicos de la UE para que ofreciera diariamente sus consejos. Sin tener que preocuparse por obtener los suministros esenciales y diseñar estrategias óptimas para los viajes y el distanciamiento social, los gobiernos nacionales se centraron en implementar el naciente plan para la UE.
Para cuando —un mes más tarde— la pandemia mostró los dientes en el norte de Italia, comenzaron a llegar desde toda Europa, coordinados desde Bruselas, cargamentos de equipos de protección, tubos de oxígeno, maquinaria de terapia intensiva y hasta médicos y enfermeras. Mientras el Parlamento Europeo debatía sobre los últimos detalles para equilibrar las libertades civiles y la salud pública, la Comisión siguió evaluando, junto con los gobiernos nacionales, las necesidades de los sistemas de salud en toda la UE.
En marzo el Cov-Comm recomendó confinamientos, cuyas reglas se ajustaban a las distintas regiones. El Consejo Europeo respaldó el plan de la Comisión para implementar cuarentenas, con revisiones diarias. Mientras los europeos comenzaron las cuarentenas, se erigió una red de centros para análisis masivos de detección en toda la UE. Los análisis frecuentes en todos los barrios, cerca de cada escuela, y en los lugares de trabajo (o cerca de ellos) permitirían una salida coordinada y segura de los confinamientos transversales.
Abril fue el mes más cruel, cuando la cantidad de víctimas se disparó, pero al menos los hospitales pudieron responder adecuadamente gracias a los equipamientos y recursos humanos compartidos en toda Europa. Cuando los periodistas preguntaron a los médicos y enfermeras extranjeros como se comunicaban con sus colegas italianos y españoles en las guardias de terapia intensiva, un anestesiólogo alemán respondió: «Frente a la muerte, los profesionales médicos nos comunicamos por ósmosis».
Subscribe to Project Syndicate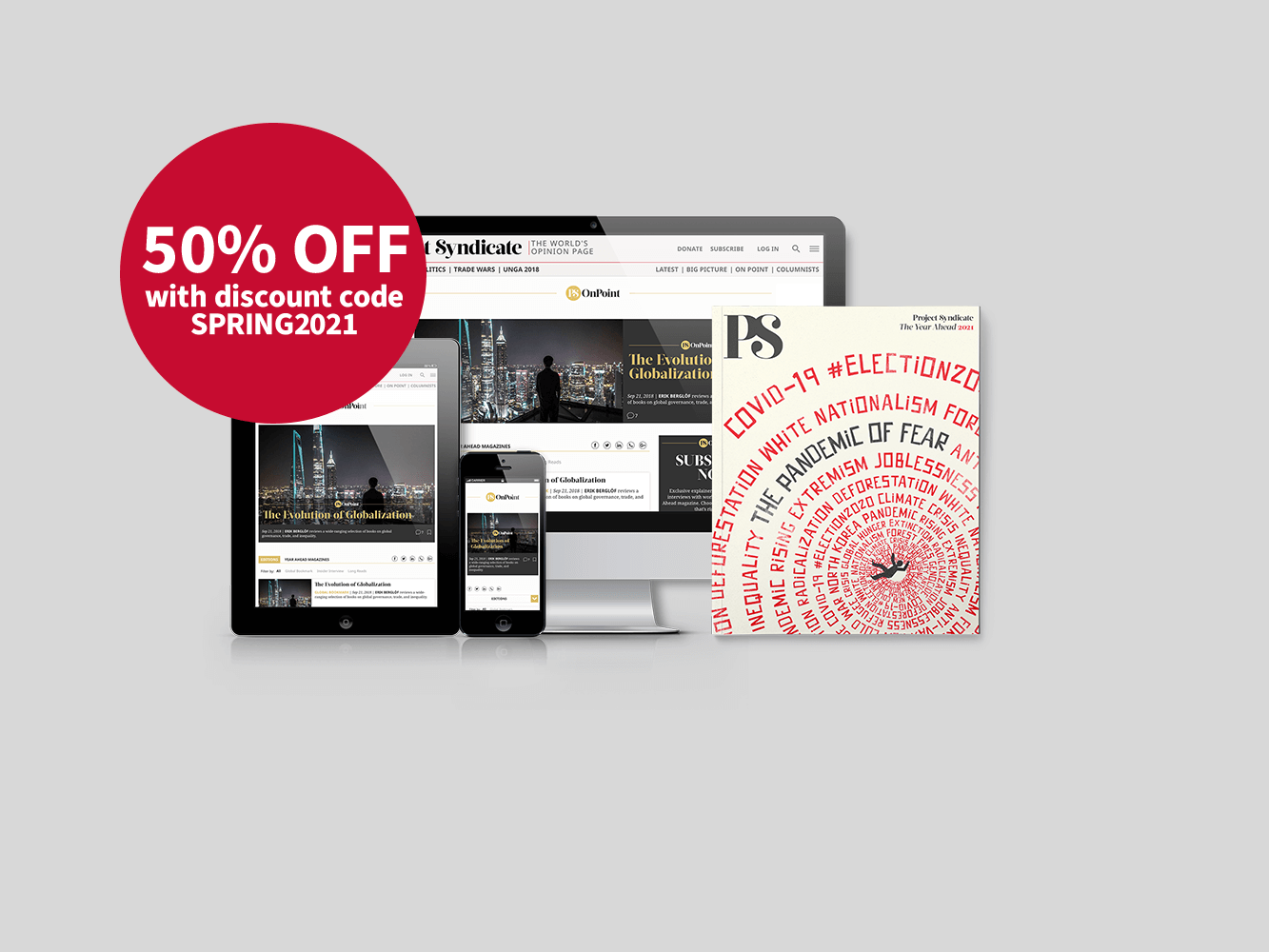 Subscribe to Project Syndicate
Enjoy unlimited access to the ideas and opinions of the world's leading thinkers, including weekly long reads, book reviews, topical collections, and interviews; The Year Ahead annual print magazine; the complete PS archive; and more. All for less than $5 a month.
Debido al impacto de los confinamientos sobre el consumo y la producción, las economías europeas entraron en la peor recesión de la que se tiene memoria. A diferencia de la crisis del euro una década antes, la pandemia desbarató la actividad económica en toda Europa. El enemigo común, junto con el espíritu de solidaridad para el cuidado de la salud, engendraron un ánimo nuevo, que pronto invadió los círculos oficiales. Gracias a ello se alcanzó una resolución sin precedentes, aprobada a principios de mayo por el Eurogrupo de ministros de finanzas y luego por el Consejo Europeo. Inmediatamente se lanzó el Instrumento de Recuperación de la Unión Europea (EURI, por su sigla en inglés).
Fueron cuatro los pilares que convirtieron al EURI en el preludio de la verdadera unificación europea: hubo un mecanismo común para absorber el inevitable aumento de la deuda pública mientras los estados se esforzaban por apoyar a las empresas y el empleo; un fondo central para la salud se ocuparía de la lucha contra la COVID-19, incluida la compra de vacunas; un pago en efectivo a cada europeo solucionaría el problema para todos simultáneamente; y un adecuado programa de inversión financiaría la Unión para las Energías Sostenibles que tanto necesita Europa.
Para construir los cuatro pilares del EURI, los líderes de la UE tuvieron que sortear el obstáculo que los había bloqueado durante todas las crisis anteriores y encontrar la manera de simular un gobierno federal sin infringir el tenor de las leyes y los tratados de la UE. La solución a la que recurrió el proyecto del EURI fue ingeniosa: en una reunión crucial del Consejo, en abril de 2020, se dice que la canciller alemana Angela Merkel —en los últimos meses de su mandato después de perder las elecciones— dijo: «El Banco Central Europeo es nuestra única institución compartida con capacidad de acción, siempre supimos que tendría que hacerse cargo. Usémoslo al menos para algo útil».
Eso es exactamente lo que hicieron los líderes europeos. Para absorber el inevitable aumento de la deuda pública, los déficits primarios (netos de pagos de deudas) de todos los estados miembros desde marzo de 2020 serían financiados por bonos a 30 años emitidos por el BCE. El vencimiento a largo plazo de los bonos significó que los líderes europeos se dieron 30 años para formar un gobierno federal adecuado, con Tesoro común y todo, en caso de que el BCE se viera obligado a imprimir dinero para pagar a los bonistas. «Si Europa no es capaz de unificarse en tres décadas», dijo el presidente francés Emmanuel Macron en la reunión del Consejo Europeo en mayo, «tal vez no merecemos la Unión».
Los líderes de la UE cruzaron el Rubicón y aparecieron soluciones para otros problemas del EURI. Por ejemplo, para financiar la investigación y el desarrollo de vacunas, y pagar por su producción local bajo licencia en toda Europa, el BCE prometió la compra de bonos de cupón cero a perpetuidad, emitidos por las empresas farmacéuticas. Nada en el estatuto del BCE le impide comprar bonos corporativos, por lo que la UE pudo usar este mecanismo para financiar un programa de vacunación exitoso y la adquisición de otros bienes básicos para la salud para todos los europeos. Mejor aún, la UE usó este mecanismo para comprar cientos de millones de dosis de la vacuna y distribuirlas a países vecinos y en vías de desarrollo en forma gratuita.
Luego llegó el programa de inyecciones de efectivo del EURI, el equivalente a los cheques del gobierno federal que recibieron los hogares estadounidenses durante la pandemia. Los líderes de la UE descubrieron que ni el estatuto del BCE ni los tratados de la UE les impedían acreditar EUR 2000 (USD 2350) en la cuenta principal de todos los adultos europeos, con un costo total máximo de EUR 750 000 millones. Como todos los europeos (alemanes, griegos, holandeses y portugueses) recibieron el mismo monto, nunca se infringió la prohibición de transferencias fiscales y rescates de un estado miembro a otro según los tratados de la UE.
Finalmente, el EURI ordenó al Banco Europeo de Inversiones que emitiera bonos por aproximadamente el 5 % del ingreso total de Europa, que también serían respaldados en el mercado de bonos por el BCE. Esto brindó fondos a la nueva Agencia Europea de Obras Sostenibles para crear la Unión Energética Sostenible de la UE y, en términos más generales, financiar el New Deal Verde Europeo.
Aunque las tasas de contagio variaron, para diciembre de 2020 la implementación coordinada del programa europeo de vacunación detuvo la difusión del virus. Los europeos celebraron la llegada de 2021 con expectativas tangibles de prosperidad compartida y sostenible. Mientras tanto, la situación de Europa ante el mundo mejoró, incluso en Gran Bretaña después de la brexit. Los envíos de vacunas de la UE incidieron en ello, pero no tanto como la demostración de que la unidad y la solidaridad triunfaron, finalmente, en el continente europeo.
Todo esto pudo haber ocurrido... pero no sucedió. Entender las causas puede ser motivo de pesar o, si lo decidimos, convertirse en el trampolín para el cambio.
Traducción al español por Ant-Translation