We moeten de migratie veiliger maken
,
NEW YORK – De mensheid is in beweging. We leven in een tijdperk van een ongekende mobiliteit van ideeën, geld, en – steeds vaker – ook van mensen.
Alleen al de omvang van de menselijke bevolking, in samenhang met de manier waarop we onze hulpbronnen verbruiken, zorgt ervoor dat de wereld diepgaand wordt herschapen. Hoewel ons economische "neem-maak-wegwerp"-model welvaart heeft geschapen voor honderden miljoenen mensen in vele landen, waardoor de armoede in de wereld aanzienlijk is teruggedrongen, heeft het ook veel te veel mensen in de steek gelaten. Van cruciaal belang is dat het toekomstige generaties aan enorme sociale, economische en ecologische risico's blootstelt. En wellicht het grootste risico vloeit voort uit het vullen van de atmosfeer met broeikasgassen in een tempo dat veel hoger ligt dan ooit in de afgelopen 66 miljoen jaar.
Eén miljard mensen zijn vandaag de dag migranten, die op drift zijn geraakt binnen of buiten hun nationale grenzen. Dat is gebeurd door een verscheidenheid aan complexe redenen,  waaronder bevolkingsdruk, een gebrek aan economische kansen, milieubederf, en nieuwe vormen van reizen. Tezamen dragen deze factoren bij aan menselijke ontheemding en onveilige migratie op ongekende schaal. En de niveaus daarvan zullen alleen maar blijven stijgen naarmate de gevolgen van de klimaatverandering geleidelijk aan het levensonderhoud van miljoenen mensen zullen eroderen.
Klimaatverandering leidt tot een fundamentele herindeling van de kaart waar mensen kunnen wonen. De voedselaanvoer wordt ontwricht in de Afrikaanse Sahel-regio en Centraal-Amerika; en het watergebrek wordt erger in Noord-Afrika en het Midden-Oosten. Somalië ervaart bijvoorbeeld steeds vaker droogten. Irak kampt steeds vaker met hittegolven. Ongekende stormen en overstromingen hebben de Caraïben en de Golf van Mexico geteisterd. Nu het abnormale het nieuwe normaal is geworden, zullen schaarste, nulsom-concurrentie en massa-ontheemding steeds gebruikelijker worden.
Maar er is ook goed nieuws te melden, van twee fronten. In de eerste plaats maken we grote stappen in de opbouw van onze weerstand tegen het extreme weer. In de jaren zeventig heeft Bangladesh honderden duizenden mensen verloren als gevolg van extreme overstromingen. Vandaag de dag eisen soortgelijke rampen, ook al zijn ze niet minder tragisch, veel minder mensenlevens. We worden steeds beter in het omgaan met natuurgeweld.
In de tweede plaats werkt de internationale gemeenschap voor het eerst in de geschiedenis samen aan het bouwen van een raamwerk om de internationale migratie in goede banen te leiden. In februari 2018 zijn er intergouvernementele onderhandelingen van start gegaan, met het doel tot een Global Compact for Safe, Orderly, and Regular Migration (GCM, Mondiaal Verdrag voor Veilige, Ordelijke en Reguliere Migratie) te komen. En afgelopen maand heeft de Algemene Vergadering van de VN het GCM voltooid. Naar verwachting zullen de staatshoofden het nu in december op een conferentie op hoog niveau in Marrakesh ondertekenen.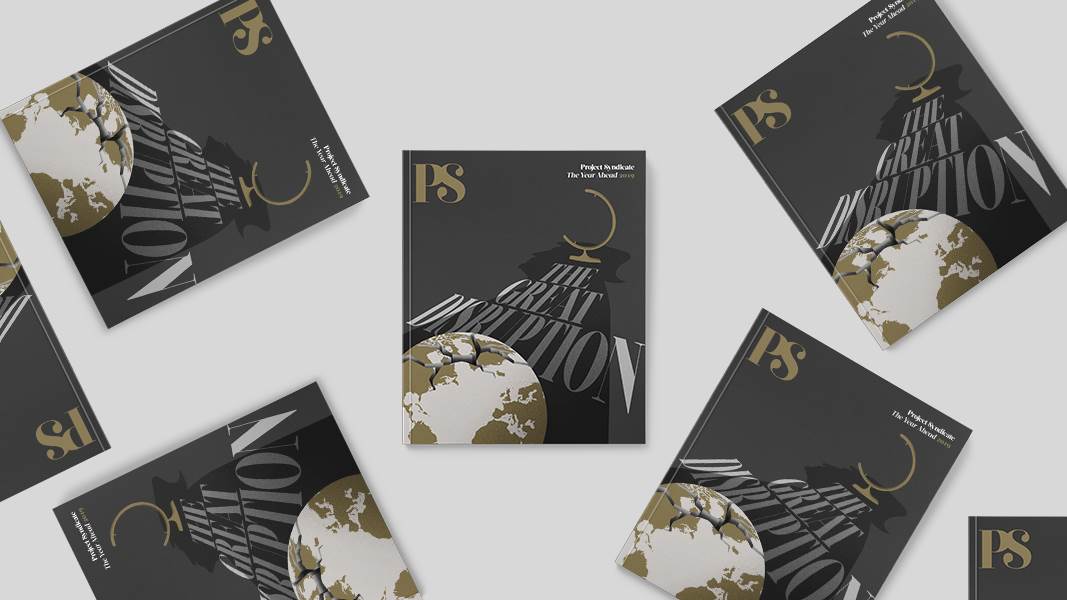 The Year Ahead 2019
Featuring commentaries by Joseph Stiglitz, Sri Mulyani Indrawati, Angus Deaton, Célestin Monga, Jean-Claude Juncker, and other leading thinkers. Now available for pre-order.
Het GCM belooft een deugdelijk raamwerk te zullen bieden voor het ondernemen van actie, waardoor de door de klimaatverandering veroorzaakte migratie kan worden aangepakt. Maar nu moeten we er ook voor zorgen dat het verdrag ten uitvoer wordt gelegd. Het GCM vertegenwoordigt een kans, die slechts éénmaal per generatie voorkomt, om een internationaal overeengekomen systeem voor het in goede banen leiden van veilige en ordelijke migratie tot stand te brengen. Als zodanig heeft het het potentieel om de levens en vooruitzichten van tientallen miljoenen mensen te verbeteren. Als het verdrag eenmaal formeel is aangenomen, zullen we ervoor moeten zorgen dat het nieuwe raamwerk de voordelen van internationaal reizen en internationale uitwisseling maximaliseert, terwijl er ook aandacht moet zijn voor de zorgen die veel mensen hebben ten aanzien van ongereguleerde migratie.
Tenslotte is het allerbelangrijkste dat we er alles aan moeten doen wat in ons vermogen ligt om de broeikasgasemissies drastisch terug te dringen. Dat is de enige manier om de temperatuur op aarde binnen de grens van maximaal 2 graden Celsius boven het pre-industriële niveau te houden; als we die drempel overschrijden, kunnen elkaar versterkende feedback loops een niet meer te stuiten klimaatverandering teweegbrengen.
Het recente rapport dat de hoeveelheid kooldioxide in de atmosfeer nu hoger is dan 410 deeltjes per miljoen moet dienen als een wake-up call. We moeten dringend efficiënter leren omgaan met onze hulpbronnen, door duurzame consumptie- en productiemethoden te adopteren, en door ons economische model fundamenteel te veranderen.
De mogelijkheden om tot actie over te gaan nemen in rap tempo af. De klimaatverandering en het milieubederf creëren onaanvaardbare niveaus van menselijke onzekerheid. Als ons milieu duurzaam wordt beheerd, zullen we beter in staat zijn de waardigheid, rechten en vooruitzichten van migranten overeind te houden.
Deze twee doelen kunnen niet van elkaar gescheiden worden, en de organisaties waar wij leiding aan geven staan klaar om de inspanningen van de overheden in de wereld te ondersteunen om ze te verwezenlijken. Het jaar 2018 biedt ons een unieke kans om decennia vooruit te denken en te plannen, door de acties op het gebied van zowel de migratie als het milieu op te schroeven.
Nu we een raamwerk aan het installeren zijn om te zorgen voor veilige, reguliere en ordelijke migratie, moeten we al onze creativiteit inzetten om de oorzaken ervan aan te pakken. Bovenal hebben we wereldleiders met een langetermijnvisie nodig, die de wil hebben om een probleem op te lossen waar we nu al flink last van hebben, en dat geheel van eigen makelij is.
Vertaling: Menno Grootveld