Enfrentará a China uma revolução de expectativas crescentes?
ZURIQUE – Durante mais de uma década, a China foi responsável por um quarto, ou mais, do crescimento económico global. Com a sua economia a navegar actualmente por mares revoltos, a questão reside em saber se este desempenho impressionante continuará.
As Cassandras que apontam para a possibilidade de um abrandamento do crescimento chinês invocam regularmente o espectro da armadilha do rendimento médio. Agora que a China já não é pobre, alertam, as taxas de crescimento diminuirão, tal como aconteceu em quase todos os países que atingiram o mesmo nível de rendimentos. O crescimento é dificultado, observam, quando deixa de poder basear-se na acumulação pura e simples de capital. Agora, tem de basear-se na inovação, que é difícil de promover numa economia que ainda é dirigida centralmente.
Depois existe o pesado endividamento do sector empresarial. Uma diminuição dos resultados poderia tornar insustentáveis muitas destas dívidas. Independentemente das consequências serem incumprimentos em série ou uma enxurrada de resgates que transfiram a responsabilidade para o governo, o resultado enfraqueceria as finanças do país e minaria a confiança dos investidores.
A juntar a tudo isto temos a população envelhecida do país, que requer a transferência de investimento da capacidade fabril para os serviços sociais. Isto implicará um crescimento mais lento, na medida em que a produtividade do sector dos serviços tem deficiências crónicas.
Finalmente, existe a possibilidade de uma guerra comercial plena com os Estados Unidos. Actualmente fala-se muito do acordo de "primeira fase" entre os EUA e a China. Mas se sabemos algo sobre o Presidente dos EUA, Donald Trump, é que ele é um "homem de tarifas". Enfrentando actualmente um processo de destituição cada vez mais intenso, procurará desviar as atenções. Como qualquer autocrata que encontra resistência no seu país, reunirá apoios concentrando-se num adversário estrangeiro. Isto significa que qualquer acordo de "primeira fase" será na melhor das hipóteses apenas temporário.
Fora deste alinhamento de suspeitos habituais, contudo, está o cenário mais preocupante de todos: o descontentamento popular. Os cépticos defendem que os protestos generalizados contra o regime e as suas políticas são improváveis. O Politburo continua a realizar melhorias nos níveis de vida – e o seu aparelho de segurança é formidável.
Subscribe now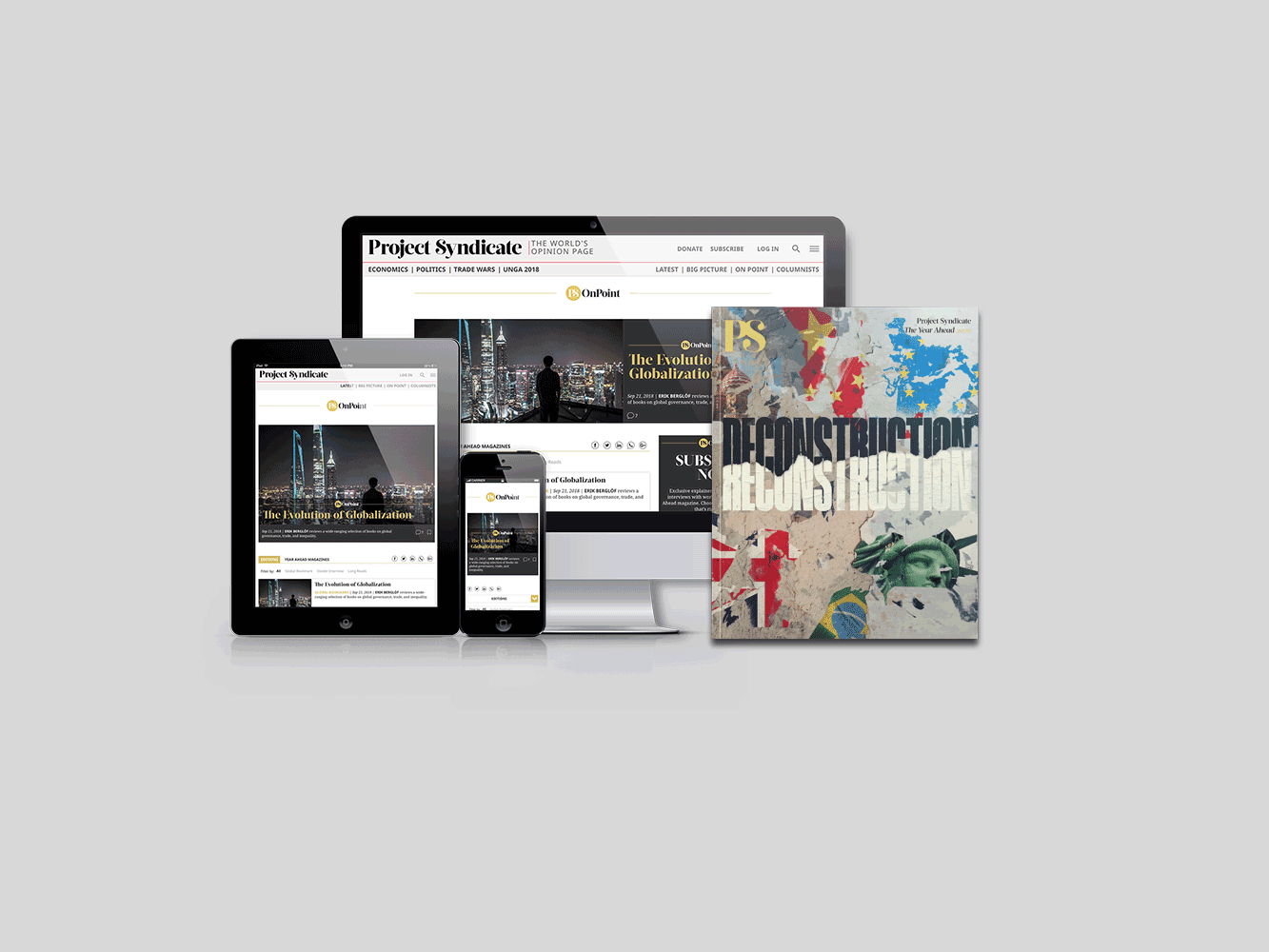 Subscribe now
Subscribe today and get unlimited access to OnPoint, the Big Picture, the PS archive of more than 14,000 commentaries, and our annual magazine, for less than $2 a week.
Mas vejam-se os acontecimentos noutras paragens. Em França, os Coletes Amarelos têm protestado mais especificamente contra a subida dos preços dos combustíveis, mas de forma mais genérica contra uma eventual perda de oportunidade económica. No Equador, os protestos anti-austeridade reflectem, de forma mais fundamental, a oposição ao governo do presidente Lenín Moreno, criticado por estudantes, sindicatos e povos indígenas por estar desligado do público. Os protestos no Chile foram desencadeados por um aumento nas tarifas do metro, mas também visam a desigualdade, o sistema de ensino e os problemas dos pensionistas. Mais perto de casa, claro, está Hong Kong, onde as interferências políticas da China continental alimentaram protestos que agora visam os custos proibitivos da habitação na cidade.
Estes movimentos são revoluções de expectativas crescentes. São protestos que não visam propriamente a deterioração das condições de vida, mas antes a incapacidade do governo concretizar tudo o que foi prometido.
Tais protestos são espontâneos, desencadeados por questões menores, como um aumento no preço dos combustíveis ou nas tarifas de metro. Mas como essas questões menores são indicativas do menosprezo ou mesmo da ignorância do governo relativamente às preocupações populares, transformam-se em movimentos de maior dimensão. Estes movimentos não têm líderes, dependendo das redes sociais, o que os torna mais difíceis de decapitar, mas também os faz evoluir de formas imprevisíveis, violentas até.
Os chineses continentais estão a acompanhar de perto os acontecimentos em Hong Kong, pelo menos na medida permitida pela censura estatal sobre a comunicação social e a Internet. Enquanto alguns consideram os eventos como uma afronta ao seu orgulho nacional, outros parecem tirar conclusões diferentes. Um estudo recente mostra que as pessoas expostas aos eventos de Hong Kong, por terem visitado a cidade durante as manifestações, têm maior probabilidade de participar em debates on-line sobre questões politicamente controversas.
E aos habitantes da China não faltam reivindicações. Queixam-se das desigualdades regionais, especialmente se viverem no oeste empobrecido. Se cultivam terrenos adjacentes ao desenvolvimento urbano, preocupam-se com os direitos de propriedade. Os membros da "Tribo das Formigas" – os recém-licenciados que não conseguem encontrar empregos correspondentes às suas habilitações académicas e que estão reduzidos a viver em casebres subterrâneos – estão compreensivelmente preocupados com a mobilidade social.
A completar o quadro estão as preocupações mais amplas com os preços da habitação, especialmente nas cidades de primeira linha na China. Hong Kong tem um rácio entre o preço das habitações e o rendimento igual a 49, que é extraordinariamente elevado. Mas a China, com um rácio de 30, não fica muito atrás: está em quinto lugar entre 95 países para os quais existem dados disponíveis.
Do mesmo modo, as pessoas estão preocupadas com a qualidade dos serviços de saúde e de outros serviços sociais. Embora a China esteja a trepar rapidamente pelas tabelas globais do rendimento per capita, a sua classificação na mortalidade, em 122º lugar, permanece escandalosamente baixa.
Com efeito, se a instabilidade eclodir num qualquer momento futuro, os investidores estrangeiros serão rápidos na retirada. Com a fuga de capitais para portos mais seguros, as autoridades terão de reforçar os controlos sobre capitais. Serão forçadas a suspender os seus planos para a abertura financeira e o seu sonho de internacionalização do renminbi.
Acima de tudo, a instabilidade afectará o crescimento do PIB. Uma economia enfraquecida deixará mais expectativas por cumprir – e levantará mais questões sobre o apoio popular ao regime.