El disruptivo intervencionismo del gobierno central chino
SHANGHAI – Se calcula que este año el crecimiento económico de China cayó a poco más de 6%, y es improbable que se recupere pronto. De hecho, casi todos los analistas económicos coinciden en que aunque el desempeño de la economía china en 2019 fue el peor en casi 30 años, puede que por al menos una década no haya una cifra mejor. En lo que al parecer no hay tanto consenso es respecto de si las autoridades chinas deberían estar preocupadas o qué pueden hacer para mejorar las perspectivas de crecimiento.
Los optimistas señalan que dado el tamaño actual de la economía china, incluso un 6% de crecimiento anual del PIB es mejor que los dos dígitos de hace 25 años. Los pesimistas advierten que aunque eso sea cierto, la desaceleración económica limita el crecimiento del ingreso per cápita (mala noticia para un país que corre riesgo de quedar empantanado en la trampa del ingreso medio) y agudiza los riesgos fiscales derivados del elevado endeudamiento de las corporaciones y de los gobiernos de nivel local.
Cualquiera sea el partido que uno tome en este debate, hay algo que es indiscutible: la desaceleración económica de China recibió un aporte importante de políticas incoherentes y errores de gobernanza. El problema radica en la lentitud de las reformas estructurales. El crecimiento a largo plazo depende de la descentralización de la autoridad gubernamental, un aumento de la mercadización y una mayor liberalización económica, con mucho más acceso del sector privado a financiación y otros factores de producción.
El paso del gobierno chino a un modelo de control excesivo sobre la economía puede tener (y a menudo tiene) efectos perjudiciales inmediatos. Basta pensar en el aumento registrado en China del índice de precios al consumidor, que en parte se origina en un brusco encarecimiento de la carne de cerdo, tras los cierres de pequeños establecimientos porcicultores por infracción a las normas ambientales decididos en los últimos años por gobiernos de nivel subnacional (según informa el anterior vocero de la Oficina Nacional de Estadísticas de China).
En años recientes, las normas ambientales y sobre calidad del aire afectaron gravemente a muchas empresas chinas, especialmente las pequeñas y medianas empresas fabriles que son esenciales para el dinamismo económico futuro del país. Claro que proteger el medioambiente es importante, sobre todo por la salud pública; y algunos cambios institucionales que alentó el gobierno se trasladaron a mejoras de la calidad del aire. Pero el enfoque dirigista del gobierno central, que impone un conjunto rígido de indicadores a los gobiernos subnacionales, es un instrumento demasiado torpe que puede estar quitándoles incentivos a las autoridades locales para sostener el crecimiento real.
China debe gran parte de su éxito pasado a la experimentación y la competencia en el nivel local, impulsadas por la promesa de ascensos para los funcionarios a cargo de las regiones más exitosas. Pero hoy a los funcionarios locales se los premia más por cumplir las normas ambientales que las metas de crecimiento, y los resultados están a la vista.
Subscribe now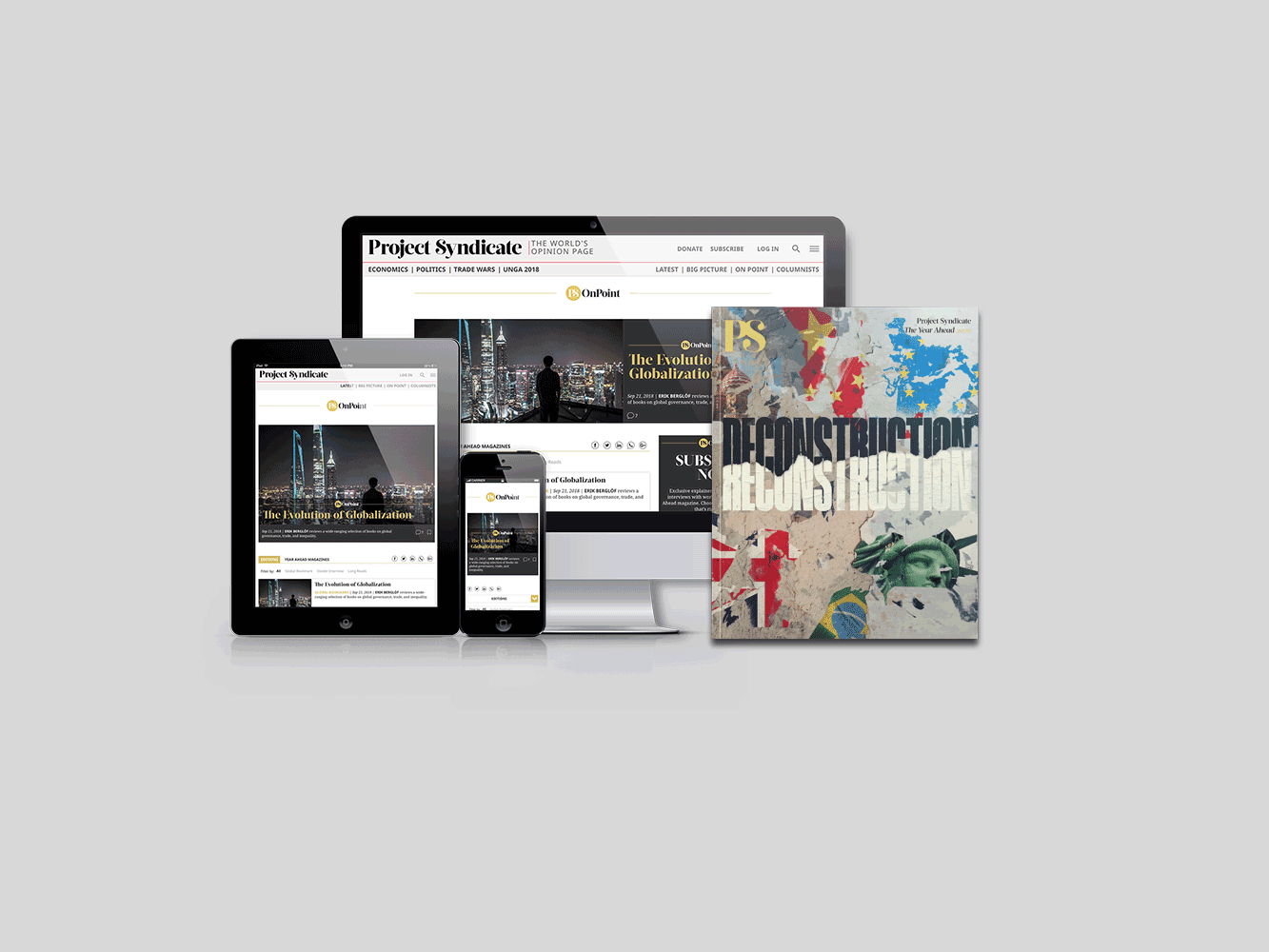 Subscribe now
Subscribe today and get unlimited access to OnPoint, the Big Picture, the PS archive of more than 14,000 commentaries, and our annual magazine, for less than $2 a week.
Las consecuencias inmediatas del exceso de control del gobierno chino también pueden verse en el sector financiero. Después de la crisis financiera global de 2008, el gobierno exhortó a los bancos a ampliar la oferta de crédito, y a las empresas a acumular grandes cantidades de deuda, para contrarrestar el shock externo. Esto mantuvo en marcha el motor del crecimiento, pero causó un gran aumento del riesgo financiero.
Sin embargo, en 2016 el gobierno invirtió el rumbo. Mientras el Banco Popular de China mantenía políticas neutrales, se ordenó a los bancos desapalancar y restringir el crédito en forma drástica, y el voluminoso sector bancario informal se contrajo considerablemente. Este enfoque agresivo afectó los balances de muchas empresas y aumentó el riesgo de una crisis de deuda. También motivó una importante fuga de capitales y redujo la inversión privada (incluso en el sector inmobiliario), lo que debilitó el crecimiento del PIB nominal. El resultado fue que la base monetaria amplia de China como proporción del PIB no se redujo.
Pero además de los obstáculos al crecimiento derivados de la forma en que el gobierno persigue sus metas, está el problema de que esas metas cambian en forma brusca, frecuente e impredecible, lo cual hace estragos en las expectativas de los inversores y erosiona la confianza del mercado. No es sólo que las empresas duden de invertir; muchas están reduciendo sus plantillas. Los despidos de personal se han vuelto cada vez más inevitables estos últimos años, incluso en las megaempresas chinas de Internet.
En vez de facilitar las reformas estructurales, las intervenciones excesivamente dirigistas del gobierno chino están reforzando los desequilibrios estructurales. Sus mandatos indiscriminados e impredecibles perjudican a todas las empresas, pero sobre todo a las privadas (las estatales cuentan con fuertes protecciones oficiales que les dan más chances de sobrevivir a pesar de sus ineficiencias).
Igual que un progenitor sobreprotector, el gobierno chino tiene que aprender a soltar. Es verdad que un estilo de gestión macroeconómica más convencional conlleva riesgos. Podría ocurrir que las empresas decidan acumular demasiada deuda, y que los bancos emitan demasiado crédito o demasiado poco. Pero es probable que las fluctuaciones resultantes sean en gran medida transitorias.
A más largo plazo, esa forma de gestión fortalecerá la confianza de los inversores y de los mercados, dejará prosperar a las empresas más dinámicas y sostendrá el crecimiento económico estable que China necesita para convertirse en un país desarrollado de altos ingresos a mediados de siglo. Un objetivo para cuya concreción tal vez sea necesario que las autoridades centrales dejen de interponerse en su propio camino.
Traducción: Esteban Flamini