Banqueiros Centrais em seus Devidos Lugares
LONDRES – Na lista da Forbes das Pessoas Mais Poderosas do Mundo em 2012 , Ben Bernanke, na época presidente do Federal Reserve dos EUA, ocupou a sexta posição, enquanto Mario Draghi, na época presidente do Banco Central Europeu, ficou em oitavo lugar. Ambos foram classificados acima do presidente chinês Xi Jinping. Enquanto a economia global lutava com as consequências da crise financeira global que começou em 2008, e sua prima europeia, a crise da zona do euro, os bancos centrais estavam no comando, com a flexibilização financeira, como se não houvesse amanhã. Eles eram, como costumava-se dizer, "o único jogo disponível". Mesmo na época, alguns pensaram que havia um traço de mania de grandeza em sua ascensão.
Desta vez é diferente. Embora os bancos centrais continuem a comprar títulos desbragadamente, a política fiscal tem sido a principal resposta à pandemia do COVID-19. Nos Estados Unidos, o presidente Joe Biden e o Congresso lideraram o ataque. Na União Europeia, o Mecanismo de Recuperação e Resiliência da Comissão Europeia está no centro do plano Next Generation UE de € 750 bilhões (US$ 884 bilhões), enquanto no Reino Unido, o chanceler Rishi Sunak está assinando os cheques.
Então, será que os banqueiros centrais estão magoados, porque desempenham um papel secundário em relação aos ministérios das finanças, uma posição na orquestra à qual poucos aspiram?
Parece que sim, visto que nos últimos 18 meses houve uma notável expansão dos campos de atividade dos bancos centrais, em grande parte impulsionada por suas próprias ambições. Então, eles mudaram para a arena da mudança climática, argumentando que a estabilidade financeira pode ser colocada em risco pelo aumento das temperaturas, e que os bancos centrais, como compradores de títulos e como supervisores bancários, podem e deveriam ser proativos no aumento do custo do crédito para as empresas sem um plano de transição confiável. Essa é uma promissora linha de negócios, que deve crescer.
Os bancos centrais também estão tentando avançar para a engenharia social, especificamente a resposta política ao aumento da renda e a desigualdade da riqueza, outro tópico quente com alta relevância política. Em parte, esse novo interesse pela desigualdade é um movimento defensivo. Os bancos centrais têm sido atingidos por crescentes críticas de que sua combinação de políticas de taxas de juros baixas ou mesmo negativas, combinada com a flexibilização quantitativa, tem dado aos membros mais ricos da sociedade enormes ganhos não convencionados ao elevar os preços dos ativos.
Os afortunados membros da sociedade com dinheiro para investir em ações, em caras propriedades e obras de arte viram seu patrimônio líquido crescer rapidamente à medida que os fundos fluíram para ativos em valorização. Assim, os banqueiros centrais foram forçados a defender suas ações e a tentar provar que, nas devidas proporções, a combinação de políticas escolhida também beneficiou as famílias mais pobres ao manter empregos. Alguns foram convencidos por esse argumento; outros nem tanto.
Subscribe to Project Syndicate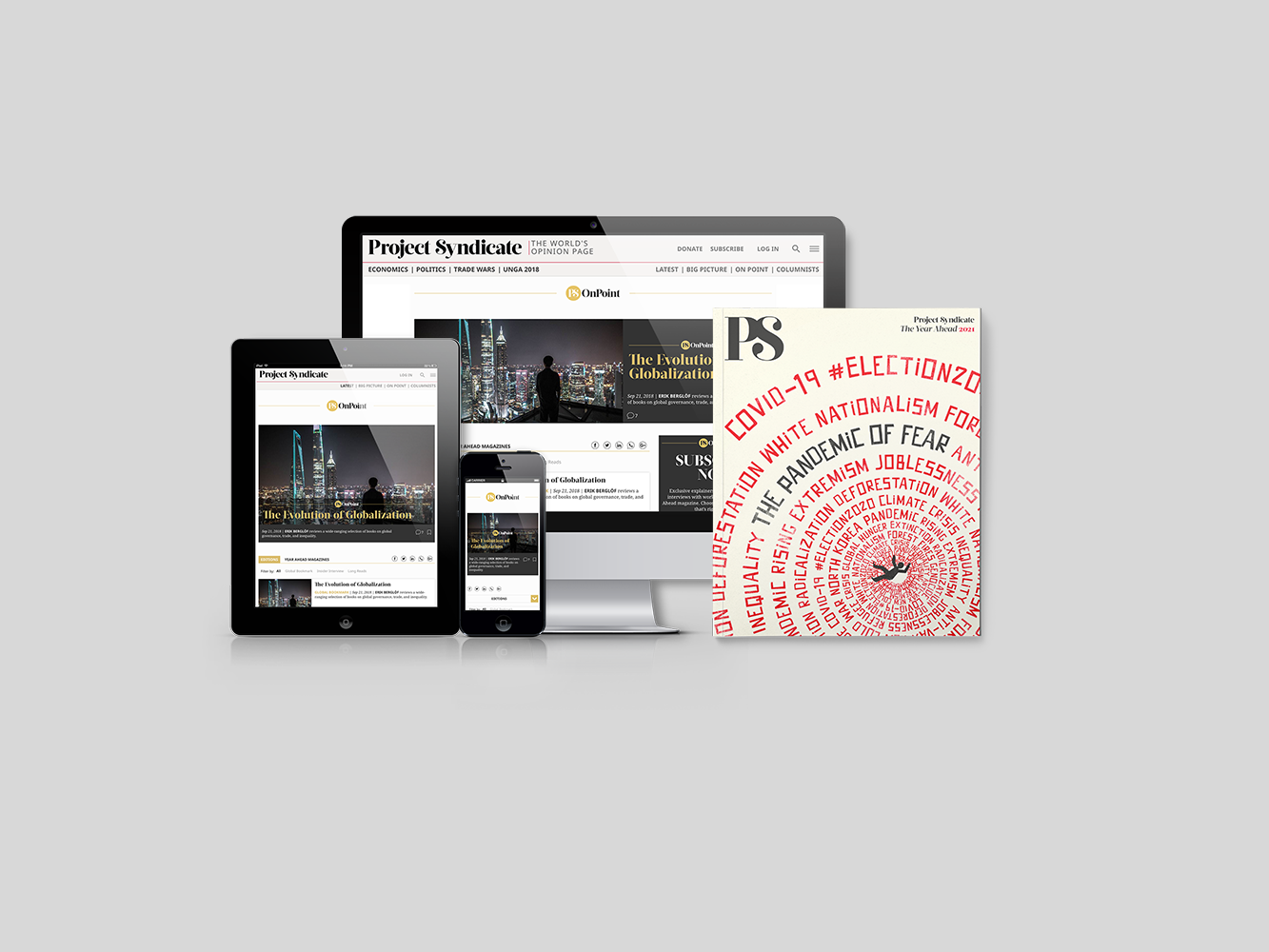 Subscribe to Project Syndicate
Enjoy unlimited access to the ideas and opinions of the world's leading thinkers, including weekly long reads, book reviews, topical collections, and interviews; The Year Ahead annual print magazine; the complete PS archive; and more. All for less than $9 a month.
A reação mista atraiu uma resposta adicional das autoridades monetárias. Um elemento tem sido retórico. Em 2009, menos de 0,5% de todos os discursos dos banqueiros centrais registrados no banco de dados do Banco de Pagamentos Internacionais (BIS) mencionaram a desigualdade ou as consequências distributivas de suas políticas. Em 2021, o número é de 9%, quase 20 vezes mais.
Porém, falar é fácil. Há alguma evidência de que a preocupação com a desigualdade influenciou as políticas? Há alguma evidência real de que a política monetária possa ser usada para moderar ou reverter a crescente desigualdade?
O economista-chefe do Banco de Compensações Internacionais, BIS, Claudio Borio acredita que sim. Ele argumentou no final do mês passado que "há muito que a política monetária pode fazer para promover uma distribuição mais equitativa ao longo dos ciclos de negócios". Parte do argumento é tradicional, extraído do manual básico dos bancos centrais. Ele se refere ao "estrago que a alta inflação pode causar nos segmentos mais pobres da sociedade" e mostra que a desigualdade de renda tende a diminuir quando a média de inflação é inferior a 5%. Até aqui, tudo muito convencional.
Mas ele aceita que pode haver um problema se as taxas de juros forem mantidas baixas por muito tempo para combater a recessão. Nessas circunstâncias, "pode ​​haver uma compensação em termos de desigualdade de riqueza". Isso é particularmente verdade, pensa ele, no caso de recessões financeiras, que podem ser mais duradouras, e onde as taxas de juros precisam ser mantidas baixas por um longo período para permitir que os excessos de crédito sejam liquidados. Então, qual seria a resposta? É "uma estrutura de estabilidade macrofinanceira mais holística". Oh céus!
Não tenho nada contra o holismo, devo acrescentar. Mas pode ser tão vago como um guia de procedimentos. Nesse caso, o que significa principalmente é que os governos deveriam compensar o impacto de uma política monetária frouxa sobre a desigualdade de renda e riqueza, usando uma política fiscal para garantir que a desigualdade pós-impostos seja moderada. Eles também devem trabalhar na regulamentação do mercado de trabalho para reequilibrar o poder de barganha em favor dos empregados. E devem investir mais em educação. Todas essas são, é claro, Boas Coisas, mas elas nos distanciam do banco central.
Os bancos centrais realmente não podem fazer nada além de passar a responsabilidade aos Ministérios das Finanças e da Economia? Não exatamente: se forem reguladores financeiros, podem ajudar a promover a inclusão e a alfabetização financeiras, mas isso leva décadas para produzir algum impacto. Pode ser, também, que políticas macro prudenciais possam ser usadas para suavizar booms e quedas de crédito, o que pode reduzir a escala do problema que as baixas taxas de juros são projetadas para resolver. É muito cedo desde sua introdução após a crise financeira para saber se esse será o caso.
A conclusão um tanto deprimente é que os atuais cenários de política monetária nas economias desenvolvidas do mundo tendem a criar maior desigualdade de riqueza e que, no curto prazo, não há muito que as autoridades monetárias e regulatórias possam fazer a respeito, exceto mencioná-la em seus discursos. Para resolver o problema, precisaremos ver ministros das finanças com mandato político forte para implementar políticas redistributivas, em vez de presidentes e governadores do Fed com destaque nas listas das pessoas mais poderosas desta década.
Tradução de Anna Maria Dalle Luche, Brazil