Indias korona-tsunami
NEW DELHI – Det er med ærbødighet at jeg som skribent må trekke tilbake ordene mine kort tid etter at jeg har skrevet dem. Det er ikke mer enn to måneder siden India i all hast sendte millioner av doser med COVID-19-vaksiner til mer enn 60 land. Og jeg lovpriste landets «vaksinediplomati». Indias ønske om å bli ansett som en global stormakt ble gitt en real boost. Nå, med mer enn 300.000 nye smittetilfeller om dagen og med dødstall som åpenbart er langt høyere enn det som blir rapportert, kan India på ingen måte anses som en global leder.
Til mitt eget forsvar, var jeg bekymret for at India hadde eksportert tre ganger så mange vaksiner som det man hadde delt ut nasjonalt. Landet lå åpenbart etter målet om å vaksinere 400 millioner mennesker innen august, etter at rundt tre millioner helsearbeidere ble vaksinert i en kampanje som ikke startet før 16. januar. Jeg skrev at «økte bekymringer om økt smitte, framveksten av virusvarianter som ikke responderer på eksisterende vaksiner og en økonomi som ennå ikke har hentet seg helt inn igjen» ville «forsterke utfordringene India står overfor» med tanke på å møte sine forpliktelser overfor utviklingsland «samtidig som man møter den hjemlige etterspørselen».
Da var jeg ikke klar over hvor stor utfordringen kom til å bli. Antallet smittetilfeller har passert 17 millioner de siste dagene, og det offisielle dødstallet er nå mer enn 190.000. Sykehuskapasiteten er sprengt, oksygenforsyningene er nesten brukt opp, vaksinesentre har gått tom for vaksiner og apotekene har ikke tilstrekkelig med antivirale behandlingsmidler. India vakler.
Hvordan kunne det gå så galt så kort tid etter at India kom seg etter den første pandemibølgen i fjor? Etter at landet gjenopptok dagliglivet og den økonomisk aktiviteten og startet å eksportere vaksiner? Listen over alt som gikk galt er lang.
Feil nummer en: symbolikk framfor substans. På nasjonalt fjernsyn oppfordret statsminister Narendra Modi indere å lage lyd med kjøkkenutstyr. To uker senere ba han folk om å slå på lyset på et bestemt tidspunkt. Overtro erstattet vitenskapsbasert politikk i møte med pandemien.
Modi spilte også på hindu-nasjonalisme i kampen mot COVID-19. På samme måte som den storslåtte Mahabharata-krigen ble vunnet i løpet av 18 dager, kom India, ifølge Modi, til å vinne krigen mot koronaviruset i løpet av 21 dager. Dette var aldri noe annet enn ren ønsketenkning.
Subscribe to Project Syndicate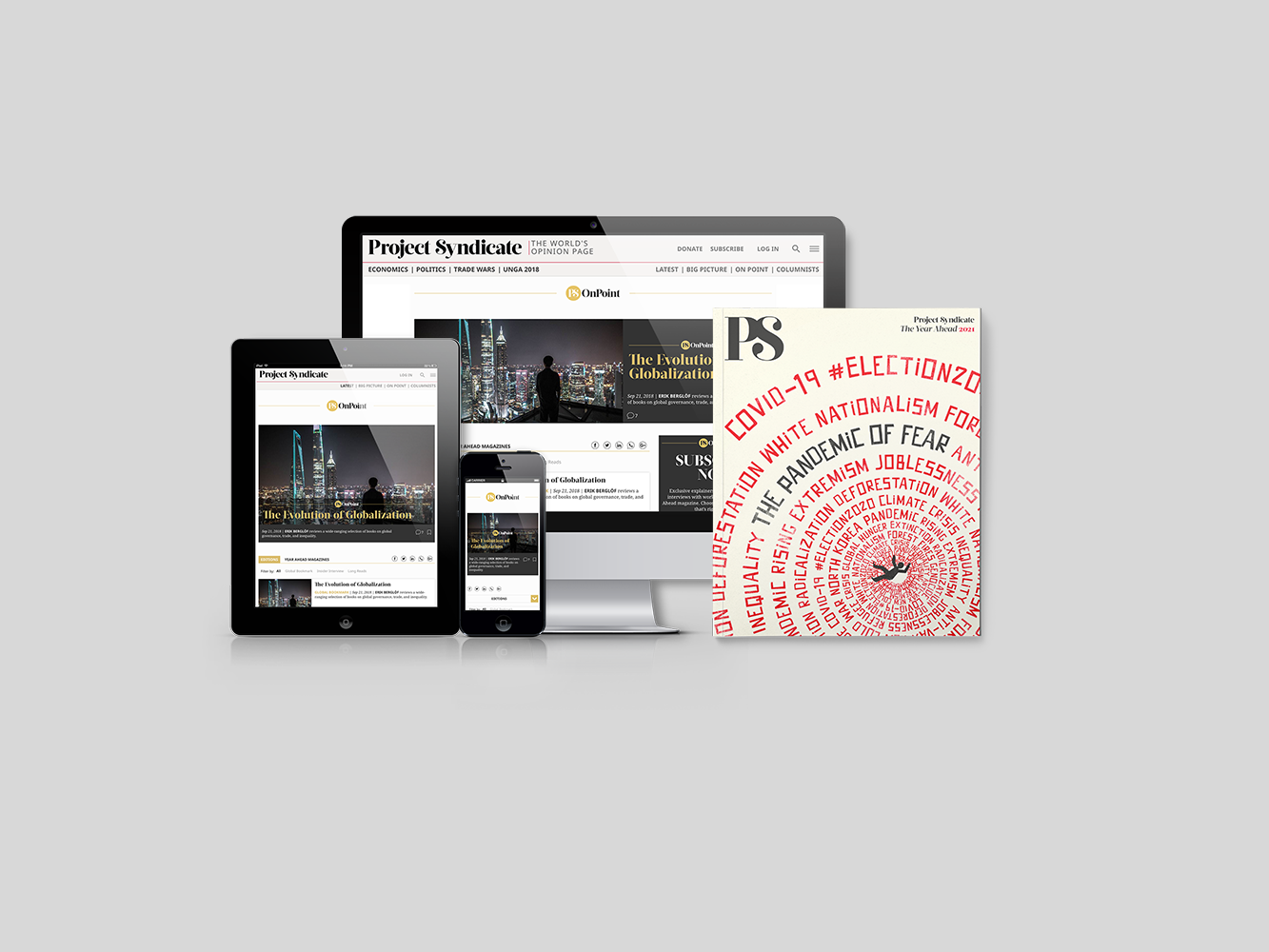 Subscribe to Project Syndicate
Enjoy unlimited access to the ideas and opinions of the world's leading thinkers, including weekly long reads, book reviews, topical collections, and interviews; The Year Ahead annual print magazine; the complete PS archive; and more. All for less than $9 a month.
En annen feil var at man så bort fra rådene til Verdens helseorganisasjon (WHO). Helt fra starten av, anbefalte WHO en kontrollstrategi som krevde testing, smittesporing, isolering og behandling. Noen indiske delstater, som Kerala (som registrerte Indias første tilfelle av COVID-19 30. januar 2020) iverksatte slike tiltak i starten og med gode resultater. Men Modi-administrasjonens klønete respons resulterte i ujevn bruk av slike tiltak i en rekke delstater.
Nok en feil var over-sentralisering. Fra den første nasjonale nedstengningen, iverksatt av Modi i mars 2020 med mindre enn fire timers varsel, håndterte føderale myndigheter pandemien på bakgrunn av obskure bestemmelser i epidemiloven (Epidemic Diseases Act) og krisehåndteringsloven (Disaster Management Act), som gjorde det mulig for myndighetene å fare over landets føderale struktur med hard hånd. Framfor å delegere myndighet til Indias 28 delstater, slik at delstatsmyndighetene selv kunne utforme strategier tilpasset lokale forhold, forsøkte sentrale myndigheter å håndtere COVID-19 gjennom forordninger og kunngjøringer fra Delhi — med katastrofale resultater.
Det kom ikke som noen overraskelse at den første nedstengningen ble håndtert på en dårlig måte. Delstatsmyndigheter, befolkningen og selv sentrale myndigheter var dårlig forberedt. Dette resulterte i kaos. Rundt 30 millioner migrantarbeidere, som var strandet i byene uten jobb, måtte gå hjem, i noen tilfeller i dagesvis. Ifølge beregninger døde 198 mennesker underveis. Rundt fem millioner mikrobedrifter og småbedrifter måtte stenge. De klarte ikke å komme seg igjen etter nedstengningen. Arbeidsledigheten i India nådde sitt høyeste nivå noensinne (ut fra offisielle tall).
Sentrale myndigheter mistet kontroll over krisen og la stadig mer av ansvaret over på delstatsmyndigheter — i likhet med det president Trump gjorde i USA — og uten at det ble gitt tilstrekkelig med finansiering. Delstatsmyndigheter strevde med å få på plass nok leger, sykepleiere, helsearbeidere, testutstyr, verneutstyr, sykehussenger, ventilatorer, oksygentanker og medisiner til å bekjempe pandemien. Nasjonale myndigheter fikk på plass finansiering av et nytt krisefond kalt «PM-CARES», men uten innsyn i hvor mye penger som befant seg i dette ikke-transparente fondet og hvor midlene endte opp.
Da det virket som om pandemien hadde roet seg, lente myndighetene seg rolig tilbake. Det ble ikke iverksatt forebyggende tiltak mot en mulig andre bølge — som mange advarte mot og mente kunne bli enda mer ødeleggende enn den første. Testing, smittesporing og isolering av smittede og personer de hadde vært i kontakt med ble raskt nedskalert mot slutten av 2020. Idet indere sluttet å følge anbefalinger om smittevernsadferd, dukket det opp en ekstremt smittsom variant av viruset. Superspreder-hendelser bredte om seg. Folk møtte opp uten maske på valgmøter og religiøse festivaler. Smitten spredde seg i raskt tempo.
Selv om India produserer 60 % av verdens vaksiner, gjorde ikke myndighetene noe for å skalere opp produksjonen av de to COVID-19-vaksinene som var godkjent for produksjon i landet. Myndighetene tillot heller ikke import av utenlandske vaksiner. De bidro ikke til at man kunne utvide tilgjengelige produksjonsfasiliteter eller gi andre indiske bedrifter lisens til å produsere vaksiner. Det indiske vaksineprogrammet ble iverksatt nesten to måneder etter det britiske. I april var det bare 37 % av landets helsearbeidere og knapt 1,3 % av landets 1,4 milliarder innbyggere som var fullt vaksinert. Kun 8 % hadde mottatt minst en vaksinedose.
Nok en gang satset myndighetene på sentralisering. I midten av april oppsto det nasjonal vaksinemangel som følge av at man ikke ville godkjenne utenlandske vaksiner for krisebruk. Det var først nå myndighetene delegerte ansvaret for vaksineprogrammet til delstatsmyndighetene samt offentlige og private sykehus — og tillot import av vaksiner som var godkjent i USA, Storbritannia, EU, Russland og Japan. Selv da, evnet ikke føderale myndigheter å fordele vaksiner på en rettferdig måte til de forskjellige delstatene. Dermed gikk noen av de hardest rammede delstatene tomme for vaksiner samtidig som antall smittetilfeller toppet seg. (Dette skjedde bl.a. i Maharashtra og Kerala der opposisjonen styrer.)
I likhet med indiske myndigheter, var jeg for raskt ute med å lovprise landet for dets vaksinediplomati. Med sitt «Vaccine Maitri»-program var ikke indiske myndigheter smarte, men overmodige. Indiske innbyggere fikk ikke tilgang på vaksiner som kunne ha beskyttet dem. Globalt lederskap må starte hjemme. I dag er dette hjemmet et sted der likhus, gravlunder og krematorier er i ferd med å fylles opp.
Oversatt av Marius Gustavson