A queda e ascensão da oposição do Camboja
PARIS – Quase sete décadas depois do Camboja ter conseguido a independência da França, o seu povo continua a lutar pelo direito de determinar o seu futuro. Só que hoje não é uma potência externa que se apropria da autonomia dos Cambojanos, mas antes o seu governo autoritário, liderado por Hun Sen, o primeiro-ministro que há mais tempo se mantém no cargo em todo o mundo. Ele tem de ser parado, e este mês voltarei ao meu país natal para ajudar a que isso aconteça.
Hun Sen, um antigo membro dos Khmer Vermelhos – o grupo responsável por matar quase um quarto dos sete milhões de habitantes do Camboja entre 1975 e 1979 – só compreende um tipo de governação: uma regra autoritária fundada na violência e na intimidação. Portanto, durante 34 anos, tem-se esforçado por transformar a democracia do Camboja numa ditadura, com o objectivo de transferir o controlo a um dos seus filhos.
Para este fim, Hunsen desmantelou de forma sistemática as forças da oposição – em particular, o Partido de Salvação Nacional do Camboja. Sendo o primeiro partido democrático unitário da oposição, o PSNC, que Kem Sokha e eu fundámos em 2012, aterroriza Hun Sen, por ser o único partido capaz de constituir uma alternativa à sua ditadura.
Isto tornou-se evidente nas eleições gerais de 2013 e nas eleições locais de 2017: em ambos os casos, o PSNC recebeu quase metade dos votos. Acrescente-se a isso uma sondagem de opinião de 2016 que indicava níveis ainda maiores de apoio ao PSNC, e Hun Sen soube que tinha de tomar medidas drásticas para manter as rédeas do poder.
Em Setembro de 2017, Hun Sen fez com que Kem Sokha, o presidente do PSNC, fosse detido por motivos políticos. Passou um ano na prisão, e permanece em prisão domiciliária sem julgamento, em violação da constituição do Camboja. Muitas outras figuras da oposição foram detidas, assediadas, ou espancadas; algumas, como eu, forçam forçadas ao exílio.
Em Novembro de 2017, o PNSC foi oficialmente dissolvido pelo tribunal, cumprindo ordens executivas. Isto abriu caminho para que o Partido Popular do Camboja, de Hun Sen, tivesse uma vitória folgada nas eleições gerais de 2018. Sem qualquer oposição autêntica, a votação combinada deu ao PPC todos os mandatos da assembleia nacional.
Subscribe now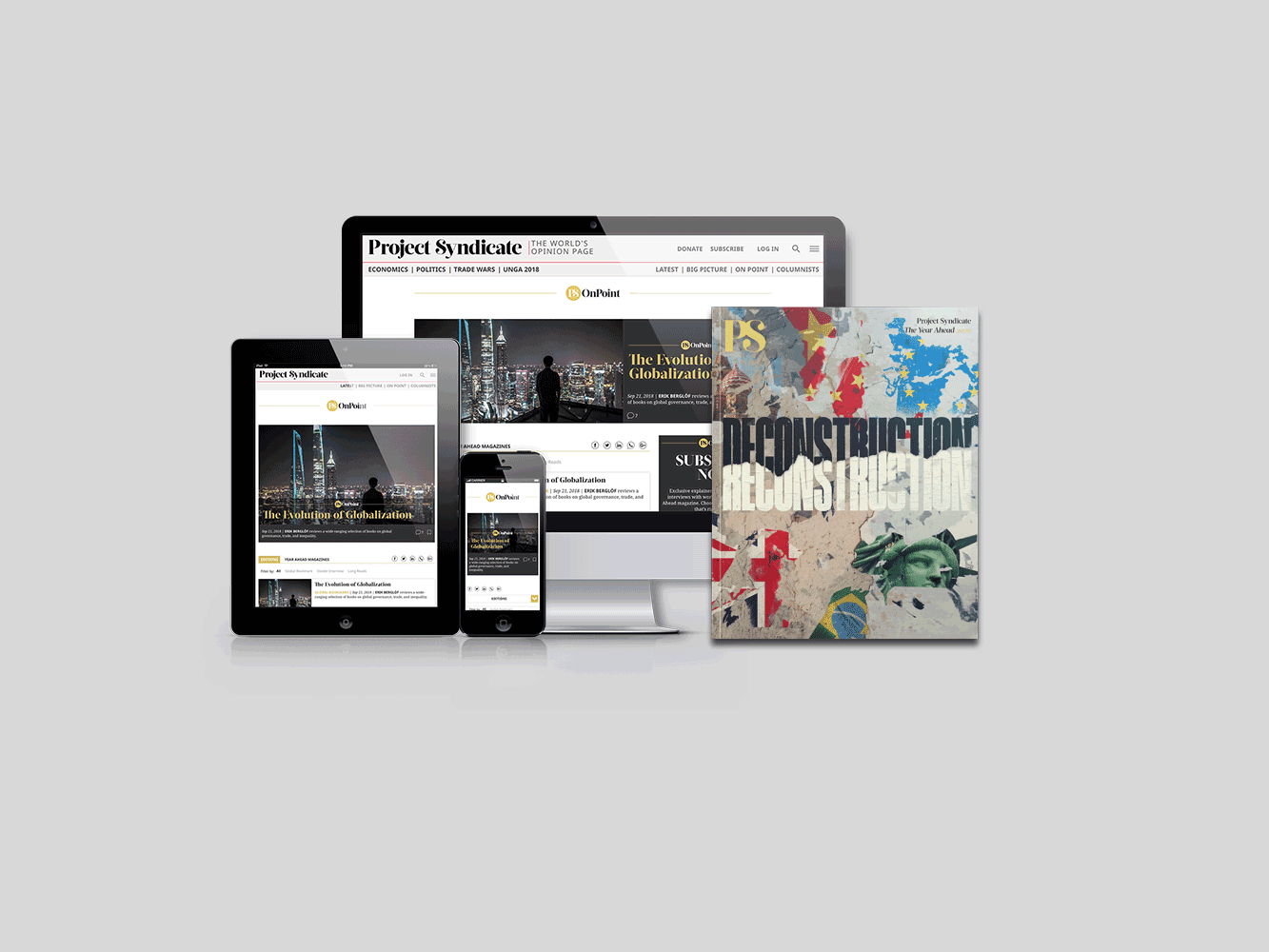 Subscribe now
Subscribe today and get unlimited access to OnPoint, the Big Picture, the PS archive of more than 14,000 commentaries, and our annual magazine, for less than $2 a week.
Seria difícil imaginar uma violação mais flagrante dos Acordos de Paz de Paris de 1991, que terminaram a brutal guerra civil do Camboja e que estipularam um sistema democrático e plural. Porém, a repressão da oposição tem continuado com toda a impunidade. Já não existe imprensa livre e independente.
A ditadura de Hun Sen também colocou a economia numa situação de grave perigo. O Camboja está hoje em risco de perder o seu acesso sem tarifas aduaneiras ao mercado da União Europeia, fornecido pelo regime comercial Everything but Arms deste bloco, e ao mercado dos Estados Unidos, como beneficiário do Sistema Generalizado de Preferências.
Cada uma destas perdas, para não falar de ambas, devastaria a economia do Camboja (não se pode esperar que a China, sobrecarregada pelos seus próprios problemas económicos e políticos, venha em ajuda). Centenas de milhares de empregos seriam perdidos. As perspectivas para a população cada vez mais jovem do Camboja tornar-se-iam ainda mais escassas.
Mas a oposição exilada do Camboja está a ripostar. No dia 9 de Novembro, voltaremos ao nosso país para exigir que Hun Sen mude de rumo. Não supreende que ele e o seu círculo mais próximo estejam furiosos com os nossos planos, afirmando que correspondem a uma tentativa de golpe. Mas são as suas próprias políticas que estão a colocar a sua governação em perigo.
A liberdade política e a prosperidade económica andam de mãos dadas. E a história demonstra que os desenvolvimentos económicos prejudiciais podem impulsionar o descontentamento social e político, mesmo sob um regime autoritário. Os levantamentos da Primavera Árabe em 2011, que foram desencadeados pela subida dos preços do trigo na Tunísia, são um exemplo disto.
Se Hun Sen não consegue entender a ameaça que representa a perda dos maiores mercados exportadores do Camboja para a economia – e, na verdade, para o seu próprio regime – deveria ceder o lugar a alguém que consiga. Ele não pode permitir que o Camboja, marcado pela violência do passado, caia novamente num banho de sangue.
O Camboja é indubitavelmente capaz de resolver conflitos de forma não-violenta. Ao contrário de muitas outras antigas colónias europeias, alcançámos a independência de forma pacífica, através de um acordo negociado. Com vontade política genuína de todas as partes, esse sucesso pode ser repetido hoje.
Isto requer, antes de mais, a libertação de Kem Sokha, a refundação do PSNC, e um prazo (relativamente curto) para a realização de eleições nacionais livres e justas. Mas, longe de apoiar uma resolução pacifica para a crise política e económica do Camboja, Hun Sen prometeu cortar os dedos a todos os que fizessem o sinal dos "nove dedos", como apoio do nosso regresso, e prender todos os que viessem saudar-nos. Nesse caso, necessitará provavelmente de uma prisão com espaço para pelo menos um milhão de pessoas – e talvez muitas mais.
Mas os cambojanos não devem ser deixados sozinhos na sua resistência ao regime de Hun Sen. Todos os amigos do Camboja, especialmente os 18 países signatários dos Acordos de Paz de Paris, têm de fazer tudo ao seu alcance para dissuadir o ditador do Camboja de usar a violência contra o seu próprio povo, apenas por exigirem direitos e liberdades que são garantidos por tratados internacionais.
Este mês, quando chegarmos a casa, iremos defender a democracia do Camboja. Esperamos que a comunidade internacional fique ao nosso lado.