Boris' Brexit
LONDON – Nun, da Boris Johnson sein Lebensziel erreicht hat und Premierminister des Vereinigten Königreichs ist, nähert sich die Tragikomödie des Brexit ihrem Höhepunkt. Der Rest der Europäischen Union verfolgt dies zwar mit kaum verhohlenem Entsetzen, aber Johnsons Apotheose bringt nicht nur schlechte Nachrichten mit sich.
Tatsächlich könnte ein No-Deal-Austritt aus der Europäischen Union, für den Johnson eintrat, um die Führung der europabezogenen Konservativen Partei zu gewinnen, zu einem plötzlichen Stopp der Wirtschaftstätigkeit führen, vergleichbar mit der Katastrophe nach dem Scheitern von Lehman Brothers im Jahr 2008, das ist die schlechte Nachricht. Obwohl diese Unterbrechung des Geschäftslebens zunächst nur Handelsunternehmen in Großbritannien treffen würde und innerhalb weniger Wochen oder Monate zu einer Art Kompromiss zwischen Großbritannien und der EU führen könnte, haben wir aus der Finanzkrise 2008 gelernt, dass selbst eine kurze Unterbrechung der normalen Handelsbeziehungen in einem Teil der Wirtschaft über viele Jahre hinweg nachwirken kann.
Die gute Nachricht ist jedoch, dass Johnson seiner Vorgängerin Theresa May einiges an politischem Geschick voraushat. Und der Pessimismus hinsichtlich der Aussichten Großbritanniens ist so weit verbreitet, dass jedes andere Brexit-Ergebnis als ein No-Deal jetzt eine positive Überraschung wäre, die nicht nur in Großbritannien, sondern in ganz Europa zu einem wirtschaftlichen Aufschwung führen würde. Ja, Großbritannien wird auf lange Sicht unter jeder Version von Brexit leiden. Aber in jeder anderen Version von Brexit als No Deal würden die kurzfristigen Schäden durch eine Erholung der Geschäfts- und Verbraucherstimmung ausgeglichen, da die Risiken eines Totalausfalls plötzlich durch die Gewissheit einer langen Übergangszeit ersetzt würden, in der die britischen Wirtschaftsbeziehungen zu Europa nahezu unverändert blieben.
In diesem Szenario könnten politische Veränderungen auf beiden Seiten des Kanals sogar die strukturellen Schäden von Brexit für Großbritannien und seine Handelspartner aufheben. Das Vereinigte Königreich würde von einem zyklischen Stimulus profitieren, den Johnson in Form höherer öffentlicher Ausgaben und Steuersenkungen zugesagt hat. Der Rest Europas, insbesondere Deutschland und Frankreich, würde von den Geschäftschancen einer neuen EU-Politik profitieren, die britische Wettbewerber in lukrativen Branchen wie Finanzen, Medien, Pharma, Verteidigung und Automobilen aus dem Binnenmarkt herausdrängen könnte.
Wie hoch ist dann die Wahrscheinlichkeit eines geordneten Ergebnisses und einer langen Übergangszeit im Vergleich zu einem möglicherweise katastrophalen plötzlichen Bruch?
Die politischen Wettmärkte beziffern die Wahrscheinlichkeit, dass kein Deal zustande kommt, auf 33 Prozent, und einige Finanzanalysten bewerten sie mit 50 Prozent. Dies ist keine Überraschung, da Johnson den größten Teil seines Wahlkampfes der Normalisierung der Idee des No Deal gewidmet hat. Es gibt jedoch mindestens drei Gründe, warum ein Brexit ohne Handel sehr unwahrscheinlich bleibt, trotz Johnson - oder vielleicht gerade seinetwegen.
Subscribe now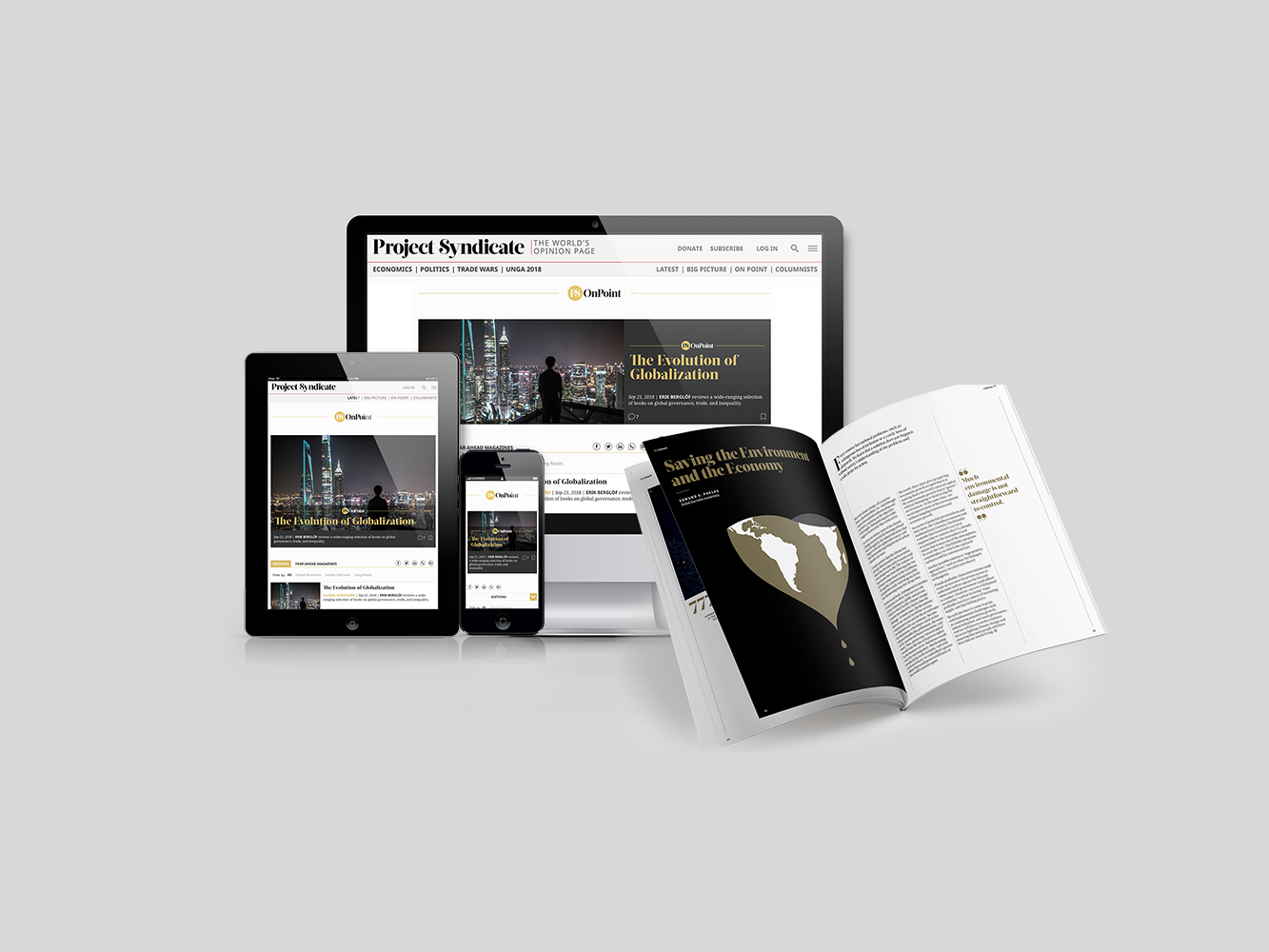 Subscribe now
Subscribe today and get a free copy of our new magazine, Sustainability Comes of Age, along with unlimited access to OnPoint, the Big Picture, the entire PS archive of more than 14,000 commentaries, and our annual magazine, for less than $2 a week.
Erstens formiert sich im Unterhaus eine Opposition gegen einen No Deal, die größer ist als jemals zuvor. Die Oppositionsparteien sind sich einiger gegen Johnson als sie es gegen May waren, gleichzeitig ist seine effektive parlamentarische Mehrheit auf nur zwei oder drei Abgeordnete geschrumpft. So würde es im Prinzip nur zwei Tory-Überläufer brauchen, um Johnsons Regierung abzuwählen und allgemeine Wahlen auszulösen. Mit 40 Tory-Abgeordneten, die diesen Monat dafür gestimmt haben, Johnsons Verhandlungstaktik zu schwächen, gibt es eindeutig genug potenzielle Dissidenten, um seine Regierung zu stürzen, sollte dies notwendig sein, um einen No Deal zu verhindern. Und wenn eine Wahl ausgelöst würde, bevor Johnson seine Partei wiedervereinigen kann, indem er einen Austritt aus der EU, wie auch immer geartet, vollzieht, würde er wahrscheinlich verlieren und als der Premierminister mit der kürzesten Dienstzeit in die britische Geschichte eingehen. Eine Rebellion unter den Gegnern eines Brexits ohne Abkommen zu beschwören, ist daher für Johnson ein viel größeres Risiko, als die Europhobiker zu verärgern, die May sabotiert haben.
Zweitens hat Johnson ein Mittel zur Vermeidung eines Bruchs, der May nicht zur Verfügung stand. Wenn er die Staats- und Regierungschefs der EU davon überzeugen könnte, einige kleinere kosmetische Änderungen an Mays Austrittsabkommen vorzunehmen, könnte Johnson das Parlament mit ziemlicher Sicherheit dazu bringen, seinen "neuen" Deal zu verabschieden. Der Grund dafür ist, dass die hartgesottenen Euroskeptiker, die beschlossen haben, May durch einen "echten" Brexiteer zu ersetzen, jetzt keine andere Wahl hätten, als für Johnsons Deal zu stimmen oder eine Wahl zu riskieren, bei der sie den Brexit ganz verlieren könnten. In der Zwischenzeit werden viele Pro-Europäer in beiden großen Parteien, die zuvor gehofft hatten, Brexit zu verhindern, nun fast jedes ausgehandelte Abkommen unterstützen, nur um den Albtraum eines No Deal zu vermeiden.
Die größte Bedrohung kommt daher von Seiten der EU. Werden die europäischen Staats- und Regierungschefs Johnson genügend kosmetische Zugeständnisse machen, damit aus "May's pig of a deal" "Boris brings home the bacon" wird? Die Antwort ist wahrscheinlich ja. Die Staats- und Regierungschefs der EU sind fast so verzweifelt wie Johnson, die Brexit-Saga zu beenden - und Johnson braucht wirklich nur ein kleines Zugeständnis: eine Änderung des "Irish Backstop", der eine offene Grenze in Nordirland gewährleisten soll.
Da die Grenzfrage wirklich nur für Irland von Bedeutung ist, wird sich die EU von den Interessen der irischen Regierung leiten lassen. Und es wäre schwer nachzuvollziehen, warum die irische Regierung die Gewissheit eines sofortigen Schadens für Irlands Wirtschafts- und Sicherheitsinteressen bei einem No-Deal-Brexit einer leichten Aufweichung des "Irish Backstop" vorziehen würde, die eine lange Übergangszeit garantieren würde, in der sich nichts ändern würde. Wie Pat Leahy, ein prominenter Kommentator der Irish Times, kürzlich feststellte: "Ist die Aussicht auf Grenzkontrollen in ein paar Jahren nicht besser als Grenzkontrollen am 31. Oktober?" Aus irischer Sicht noch besser, wäre Großbritannien während der Übergangszeit nach einem geordneten Brexit bestrebt, ein ständiges EU-Handelsabkommen auszuhandeln, das Irland in eine noch stärkere Position bringen würde, um auf offenen Grenzbedingungen zu bestehen.
Dies führt zu einem dritten Grund für Wetten gegen ein Ergebnis ohne Deal: Johnsons eigene Aussagen und sein politischer Stil. Während Johnson wiederholt versprochen hat, die EU im Oktober "mit oder ohne Abkommen" zu verlassen, hat er auch die Chance, dass kein Abkommen tatsächlich zustande kommt, auf "eine Million zu eins gegen" gesetzt, weil er von einer erfolgreichen EU-Verhandlung überzeugt ist.
Warum hat die Welt Johnsons Versprechen, "mit oder ohne Deal" akzeptiert wie das Amen in der Kirche, während sie seine Vorhersage eines vereinbarten Brexits als irrelevantes Wunschdenken ablehnte? Wenn wir uns auf persönliche Ambitionen und das Bagatellisieren von Versprechungen konzentrieren, was bisher noch immer der beste Weg war, Johnsons Handlungen vorherzusagen, kommen wir auf die umgekehrte Schlussfolgerung.
Wenn Johnson sich auf einen No-Deal-Brexit einlässt, riskiert er eine Katastrophe, was auch immer passiert: eine wirtschaftliche Kernschmelze, wenn es ihm gelingt, die parlamentarische Opposition zu umgehen und den versprochenen Bruch herbeizuführen, und eine vorzeitige Parlamentswahl, wenn das Parlament ihn blockiert. Wenn er hingegen wirklich versucht, ein ordentliches Rücktrittsabkommen auszuhandeln, könnte Johnson noch bis zu seiner Frist im Oktober einen symbolischen Brexit liefern und gleichzeitig die Übergangszeit sichern, die Großbritannien dringend benötigt.
Die daraus resultierende Erholung des Unternehmervertrauens würde dann einen großzügigen Haushalt mit Steuersenkungen, Werbegeschenken für öffentliche Ausgaben und keynesianischen Konjunkturprogrammen ermöglichen und den Weg für eine Parlamentswahl im nächsten Frühjahr ebnen, die Johnson mit ziemlicher Sicherheit mit einer großen Mehrheit gewinnen würde. Für einen politischen Libertin, dessen einziger konsequenter Grundsatz die Inkonsistenz war, wäre ein geordneter, ausgehandelter Brexit sicherlich die bevorzugte Option, unabhängig von den rücksichtslosen Versprechungen an die Europhobiker, die ihn an die Macht gebracht haben.
Aus dem Englischen von Eva Göllner