Příliš velký vděk?
PRINCETON – Loni v listopadu poskytl Michael Bloomberg zřejmě největší soukromý dar vysokému školství v novodobých dějinách: díky částce 1,8 miliardy dolarů umožnil své alma mater, Univerzitě Johnse Hopkinse, poskytnout stipendia schopným studentům, kteří si nemohou dovolit školné. Bloomberg je podle svých slov univerzitě vděčný, protože mu možnost stipendijního studia na ní "otevřela dveře, které by jinak zůstaly zavřené, a umožnila mi prožít americký sen". V prvním roce po promoci věnoval škole pět dolarů – víc si nemohl dovolit. Díky úspěchu Bloomberg L. P., firmy specializované na mezinárodní finanční informace, kterou v roce 1981 založil, jí však dodnes na darech odevzdal celkem 3,3 miliardy dolarů.
Mnoho lidí dává příspěvky z vděčnosti nejen univerzitám, které navštěvovali, ale i základním a středním školám a nemocnicím, kde je ošetřovali v době nemoci. Tyto na první pohled chvályhodné důvody k darům jsou však v rozporu s představou, kterou zpopularizovalo hnutí za "efektivní altruismus": totiž že bychom měli vykonávat maximum dobra, jež vykonávat můžeme. Zdá se, že si je Bloomberg tohoto způsobu myšlení vědom, neboť nabízí i další důvod pro svůj nejnovější dar: "Žádnému nadanému středoškolákovi by nemělo být znemožněno studium na vysoké škole jen kvůli bankovnímu účtu jeho rodičů".
Ve Spojených státech se na rozdíl od jiných zámožných zemí často stává, že studenti nemohou studovat na univerzitě, pro kterou se rozhodli, protože si nemohou dovolit vysoké školné. Existují sice studentské půjčky, ale ty se po absolutoriu musí splácet. Bloombergův dar zařazuje jeho univerzitu k hrstce těch, které studentům bez prostředků plně uhradí školné a životní náklady (patří mezi ně i Princetonská univerzita, na které působím).
Bloomberg má za sebou obdivuhodnou bilanci vykonávání dobra. Třikrát byl zvolen starostou města New York a jeho administrativa zachránila řadu životů zákazem kouření v restauracích a na uzavřených pracovištích a snížila znečištění ovzduší včetně devatenáctiprocentního poklesu emisí skleníkových plynů na území města. Vedl kampaň proti nezákonně drženým zbraním a později založil a finančně podporuje neziskovou organizaci Everytown for Gun Safety ("Bezpečnost zbraní pro každé město").
Podle časopisu Forbes, který letos začal sestavovat žebříček nejbohatších lidí světa podle jejich filantropie, věnoval Bloomberg více než 5,5 miliardy dolarů. To ho na seznamu Forbesu, který bere v úvahu jak absolutní věnovanou částku, tak i podíl této částky na celkovém jmění dárce, řadí na třetí místo za Warrena Buffetta a Billa a Melindu Gatesovy. Bloomberg akceptoval výzvu Giving Pledge a zavázal se, že věnuje nejméně polovinu svého majetku na dobročinné účely. Dokonce napsal, že "téměř celé moje čisté jmění bude v nadcházejících letech rozdáno či převedeno do mé nadace".
Přesto nemohu tleskat Bloombergovu daru univerzitě, v jejímž nadačním fondu už se nachází částka 3,8 miliardy dolarů a která účtuje studentům 53 740 dolarů za každý rok studia. Dávám přednost Hanku Rowanovi, jenž v roce 1992 věnoval 100 milionů dolarů Glassboro State College, veřejné univerzitě v New Jersey, která v té době pracovala s částkou 787 000 dolarů v nadačním fondu a účtovala studentům školné ve výši zhruba 9000 dolarů ročně. Rowan byl přitom absolventem MIT, tedy jedné z nejlepších univerzit na světě, avšak motivem k poskytnutí daru u něj nebyl vděk. Chtěl vykonat co nejvíce dobrého a věřil, že většího rozdílu dosáhne posílením slabých článků v systému vysokého školství než věnováním peněz těm, kteří už jich mají spoustu. (Chcete-li se o Rowanovi – a o důvodech, proč má zřejmě pravdu – dozvědět více, poslechněte si zábavný podcast Malcolma Gladwella, který se mu věnuje.)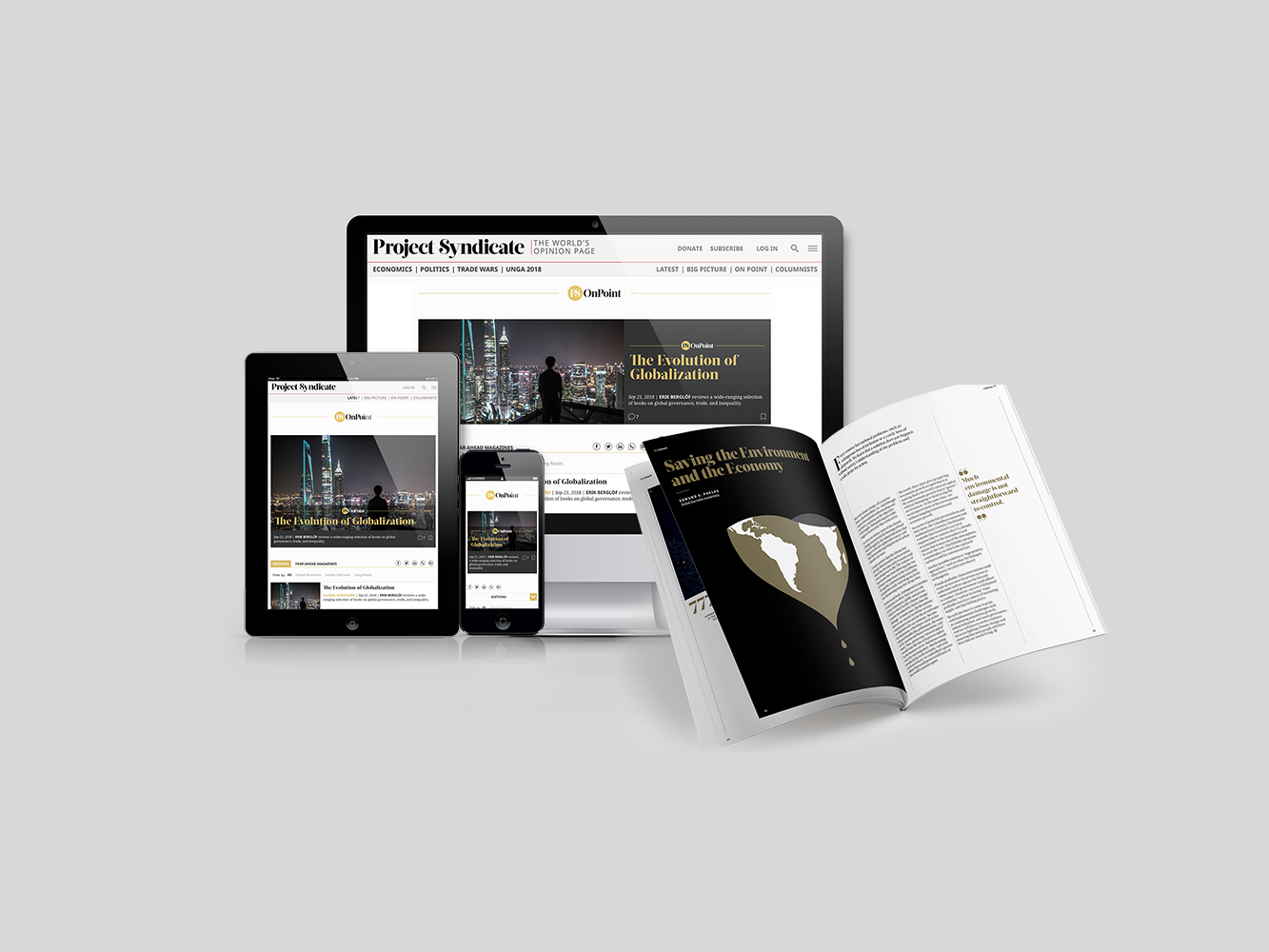 Subscribe now
For a limited time only, get unlimited access to On Point, The Big Picture, and the PS Archive, plus our annual magazine, for less than $2 a week.
Přestože by však snaha vykonat co největší dobro měla mít přednost před osobními pocity, jako je vděk, nemusíme naše osobní pocity zcela odsouvat stranou. Vděčnost mohla vést Bloomberga k tomu, aby na základě svých pocitů věnoval Univerzitě Johnse Hopkinse řekněme jeden milion dolarů. Tím by více než bohatě naplnil morální závazek, který vůči své alma mater možná vnímal, a ještě by mu zůstalo dalších 1799 milionů, jež mohl použít na vykonání maximálně prospěšné věci.
Naštěstí ještě není pozdě. Jen od roku 2014 se Bloombergovo jmění skokově zvýšilo o 50% na 48 miliard dolarů. Pokud si myslí, že nejvíce dobrého se vykoná zvýšením rovnosti příležitostí ve školství, může napodobit Rowanův příklad a zaměřit se na potřebné instituce. Skutečně slabé články v oblasti vzdělání se však nenacházejí ve Spojených státech. Další impozantní filantrop George Soros založil Středoevropskou univerzitu, aby poskytl nové vzdělávací příležitosti studentům z celého světa, ale zejména z bývalých komunistických států střední a východní Evropy.
Dnes existuje největší potřeba vzdělání v rozvojových zemích, kde mnoho dětí ani nedokončí základní školu. V Keni začíná mzda učitele základní školy na 17 000 šilincích měsíčně neboli 2000 dolarech ročně. Při této úrovni by se za 1,8 miliardy dolarů dalo zaplatit 18 000 takových učitelů na příštích 50 let.
Školství navíc není jedinou oblastí, ve které lze vykonat maximum dobrého. Dylan Matthews, jenž píše o efektivním altruismu pro webový portál Vox, na základě odhadů recenzenta dobročinných aktivit GiveWell naznačil, že kdyby byl Bloomberg věnoval 1,8 miliardy dolarů Nadaci proti malárii, a umožnil jí tak nákup a distribuci většího počtu síťových lůžek, mohl zachránit více než 400 000 životů. Existuje i řada dalších vysoce efektivních dobročinných organizací s osvědčenými metodami, jak pomoci lidem v extrémní chudobě (viz například neziskovou organizaci The Life You Can Save, kterou jsem založil). A člověk ani nemusí být miliardář, aby něco změnil.
Z angličtiny přeložil Jiří Kobělka.