Argentinien muss auf die Intensivstation
WASHINGTON, DC – Stellen wir uns einen Mann vor, der zu extravagant gelebt hat und irgendwann zum Arzt muss, um eine akute und mehrere chronische Erkrankungen behandeln zu lassen. Der Arzt verschreibt eine zehntägige Behandlung mit Antibiotika und rät seinem Patienten, besser auf sich zu achten. Drei Tage lang nimmt er seine Tabletten und folgt den Anweisungen des Arztes, und er fühlt sich viel besser. Aber er mag das ruhige Leben nicht, also vergisst er seine Medizin und den Rat des Arztes und stürzt sich noch mehr in einen ausschweifenden Lebensstil.
Eine Weile fühlt sich seine Rückkehr zum guten Leben fabelhaft an. Aber bald ist er wieder beim Arzt, in einem noch schlechteren Zustand als vorher. Der Kreislauf wiederholt sich: Diesmal nimmt er seine Medizin eine ganze Woche lang, fällt dann aber erneut in seine alten Gewohnheiten zurück.
Dieser Mann ist Argentinien, ein Land, dass immer wieder zu viel ausgibt und dann überreguliert, bis es sich erneut an den Internationalen Währungsfonds wenden muss, um sich behandeln zu lassen. 2001 erlebte das Land eine große Krise und musste sich Geld aus dem Ausland leihen, um seine Staatsausgaben zu decken. Angesichts eines Leistungsbilanzdefizits von 5% des BIP und einer an den US-Dollar gekoppelten Währung hatten sich die argentinischen Strukturmaßnahmen als ungenügend erwiesen. Nur zur Deckung seiner aktuellen Ausgaben benötigte das Land bereits die Unterstützung des IWF, und hatte dann immer noch keine Ressourcen zur Schuldentilgung übrig.
Daraufhin gab Argentinien die Dollarkopplung auf, führte restriktive geld- und haushaltspolitische Maßnahmen ein und unterwarf sich einem IWF-Kreditprogramm. Aber die Umschuldung des Landes war schlecht geplant, und die Maßnahmen gegen die zugrunde liegenden Strukturprobleme – die Senkung von Handelsbarrieren und die Deregulierung von Versorgungsgebühren – wurden nur halbherzig oder gar nicht umgesetzt.
Trotz vieler Jahre relativ restriktiver Wirtschaftspolitik stieg das Wachstum nur geringfügig, und auch die Staatsausgaben und das Haushaltsdefizit begannen wieder in die Höhe zu gehen. Die öffentlichen Gesamtausgaben stiegen von einem Tiefpunkt von 22,9% des BIP im Jahr 2002 auf 30,1% im Jahr 2008 und 42,2% im Jahr 2015. Vor 2010 hatten die hohen Rohstoffpreise für einen Boom gesorgt, aber die peronistischen Regierungen von Néstor Kirchner und seiner Frau und Nachfolgerin Cristina Fernández de Kirchner führten Preiskontrollen ein und hielten die staatlichen Stellen davon ab, korrekte Inflationswerte zu veröffentlichen.
Nach dem Ende des Rohstoffbooms stiegen die Staatsausgaben und das Haushaltsdefizit, und die argentinischen Probleme kehrten erneut zurück. Wieder wurden Kapitalkontrollen eingeführt, um das Geld an der Flucht ins Ausland zu hindern, und der Wert des Peso zum US-Dollar sank von 3,90 Pesos pro Dollar Ende 2010 auf 8,50 bis Ende 2014. Die Versorgungspreise blieben auf Verlustniveau, und die Strukturprobleme nahmen überhand.
Subscribe now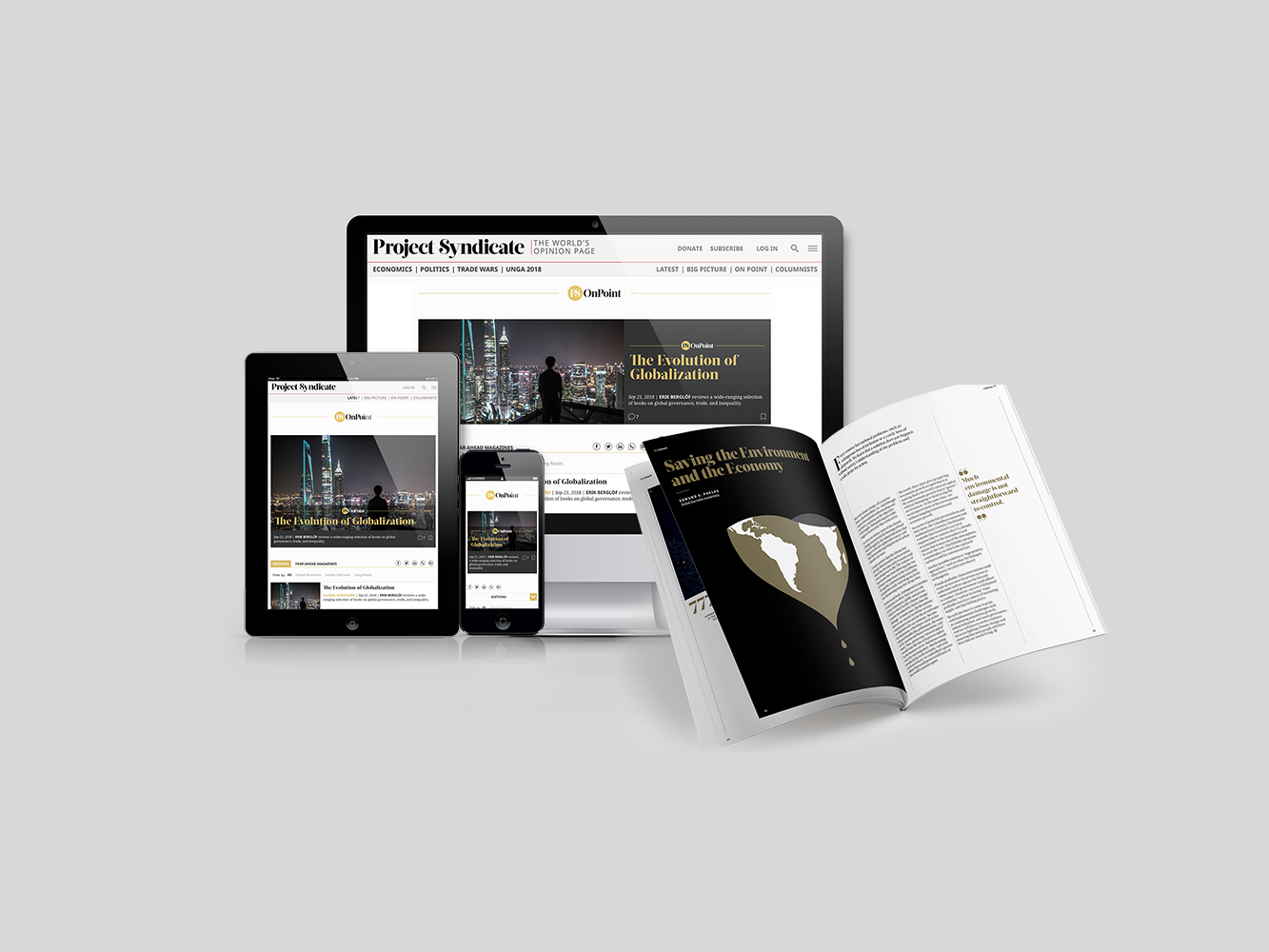 Subscribe now
Subscribe today and get unlimited access to OnPoint, the Big Picture, the PS archive of more than 14,000 commentaries, and our annual magazine, for less than $2 a week.
Für eine so verzerrte Volkswirtschaft wie Argentinien gibt es keine Medizin, die eine Periode schmerzhafter Anpassungen verhindern könnte. Als Mauricio Macri, der aktuelle Präsident des Landes, im Jahr 2015 Nachfolger der Peronisten wurde, erbte er ein völliges Chaos. Zwar zogen hohe und weiter steigende Realzinsen Kapitalflüsse zur staatlichen Finanzierung an, aber auch die Inflation war hoch und das Wachstum niedrig.
Macri versprach Reformen, darunter die Abschaffung der Kapitalkontrollen, einen freien Wechselkurs, eine Haushaltskonsolidierung und realistischere Preise für Versorgungsgüter. Die ersten beiden Maßnahmen verwirklichte er direkt nach seinem Amtsantritt, aber andere Punkte wurden verzögert oder verlangsamt, um die Unterstützung der Öffentlichkeit zu bekommen. So stieg das Haushaltsdefizit während Macris erstem Jahr sogar noch, und die anderen Reformen reichten nicht aus, um die Wirtschaft zu stabilisieren. Die Inflation, die vorher zurückgegangen war, stieg nun wieder an.
Anfang 2018 war Argentinien erneut in der Krise. Die öffentlichen Ausgaben waren zwar leicht auf 40,4% des BIP gefallen, aber das Haushaltsdefizit lag bei 4,2% des BIP. Darüber hinaus waren die in Dollar nominierten Staatsschulden um 80% gestiegen, Kapitalzuflüsse hatten sich in Abflüsse verwandelt, eine Dürre führte zum Rückgang der Produktion, die Inflation war auf über 40% gestiegen, und das reale BIP war um 2,5% gefallen. Als Antwort darauf gab die Zentralbank ihr Ziel der Inflationskontrolle auf, was das Vertrauen in die Regierungsmaßnahmen noch weiter schwächte.
Bald war Argentinien gezwungen, wieder zum Arzt zu gehen. Dank der bereits durchgeführten Reformen genehmigte der IWF ein 50-Milliarden-Dollar-Kreditprogramm – das größte in seiner Geschichte. Im nächsten Jahr sah es so aus, als könnte dieses Programm und die Politik der Macri-Regierung eine Wende einleiten, also die Inflation senken und das Wachstum wieder in Gang bringen. Aber dann erlitt Macri bei den Vorwahlen im letzten Monat eine symbolische Niederlage, was erwarten lässt, dass er bei den Präsidentschaftswahlen im nächsten Monat den Peronisten unterliegen wird. Wie zu erwarten war, nahmen die Kapitalabflüsse daraufhin gewaltig zu. Der Peso wertete scharf ab, die Inflation stieg, und die Regierung war gezwungen, erneut Kapitalkontrollen einzuführen.
Wieder war die Medizin nicht stark genug. Der Patient hatte auf Maßnahmen bestanden, die zu mild waren, um effektiv zu sein, und schwierigere Strukturreformen wurden verschoben. Natürlich ist makroökonomische Stabilisierung wichtig. Aber der einzige Weg, vor der Wahl im Oktober eine Vertiefung der Krise zu verhindern, besteht nun darin, dass sich die Kandidaten für die Zeit nach der Wahl zu ernsthaften Reformen verpflichten. Dies hat Luiz Inácio Lula da Silva 2002 in Brasilien getan, und es hat funktioniert. Sobald er im Amt war, löste er seine Reformversprechen ein, und Brasilien konnte nicht nur einer Krise entgehen, sondern mehrere Jahre starkes Wachstum erleben.
Zur Bewältigung der argentinischen Krise ist es wichtig, dass die haushalts-, geld- und wechselkurspolitischen Maßnahmen des IWF-Programms fortgeführt werden. Darüber hinaus braucht das Land Strukturreformen – insbesondere eine weitere Schrumpfung des staatlichen Sektors, beginnend mit den Pensionen. Eine Fortsetzung der Politik der kleinen Schritte wird das Leiden lediglich verlängern und der politischen Opposition in die Hände spielen. Wenn der Patient seine Medikamente nimmt, aber weiterhin auf Partys geht, könnte er einige stabile Jahre genießen, aber danach wird er unweigerlich wieder beim Arzt landen. Also eins nach dem anderen: Die Präsidentschaftskandidaten müssen sich zu ernsthaften Reformen verpflichten, oder der Arzt könnte sich entscheiden, den Stecker zu ziehen.
Aus dem Englischen von Harald Eckhoff