Por qué los CEO de Estados Unidos hablan de capitalismo de accionistas
CAMBRIDGE – Allá por el mes de agosto, la organización Business Roundtable (Mesa Redonda de Negocios), integrada por los máximos responsables ejecutivos de las compañías más grandes de Estados Unidos –con ingresos anuales combinados de más de 7 billones de dólares- actualizó su declaración histórica sobre el propósito corporativo. No tiene que ver exclusivamente con los accionistas, dicen los CEO; sus empresas deben estar comprometidas con todas las partes, incluidos los clientes, los empleados, los proveedores, las comunidades y el medio ambiente. De hecho, los accionistas figuraban en el último lugar de la nueva lista de los CEO. Y se comentó que el principal autor del comunicado, en su aparente euforia, ha dicho que se siente como Thomas Jefferson al redactar la Declaración de Independencia.
El anuncio de agosto generó tres líneas de reacción más relevantes. Primero, algunos analistas liberales aplaudieron a los líderes empresarios norteamericanos por, finalmente, escuchar el mensaje. No criticaron los objetivos, sino la falta de una propuesta para saber cómo los diferentes actores pueden pedirles una rendición de cuentas a los CEO. Los observadores más escépticos dijeron que la declaración difería poco de los pronunciamientos anteriores de Business Roundtable sobre el propósito corporativo: las juntas y los ejecutivos necesitan, o al menos buscan, discreción para equilibrar los intereses de varios actores más allá de los dueños de la compañía. Para estos críticos, esta última declaración no ofreció nada nuevo, sino que es un manifiesto actualizado de la discreción y el poder de los CEO y las juntas para manejar sus empresas como lo crean conveniente.
La tercera línea de reacción provino de los realistas empresarios, que señalaron que las empresas exitosas no pueden hacer lo que quieren con sus clientes, empleados, proveedores y comunidades. Inclusive una compañía que está extremadamente focalizada en el valor accionarial debe contar con la lealtad de otros actores y evitar ganarse enemigos entre ellos. Los proveedores no acelerarán una entrega si temen que no les van a pagar, los empleados malhumorados no producirán un producto de calidad y los clientes furiosos comprarán en otra parte.
Se pueden decir muchas cosas sobre estas opiniones. Pero dos fuerzas más profundas ayudan a explicar por qué Business Roundtable sintió que necesitaba decir algo ahora.
Primero, los accionistas activistas están haciéndoles la vida difícil a las juntas y a los altos ejecutivos de las mayores corporaciones de Estados Unidos. La declaración de Business Roundtable es, por lo tanto, un reclamo de los CEO de una mayor autonomía frente a los accionistas. En efecto, el pronunciamiento de Roundtable efectivamente constituye una "declaración de independencia" –que busca liberar a los CEO y a las juntas de la influencia de los inversores activistas-. Así interpretado, los líderes corporativos de Estados Unidos están construyendo una coalición contra los accionistas activistas, y quieren que los empleados, los clientes y quienes demandan un trato más ético los respalden. Liberar a las juntas y a los ejecutivos de la influencia de los accionistas, da a entender el comunicado, permitirá a los Estados Unidos corporativos tratar mejor a los empleados, al medio ambiente y a las comunidades.
Segundo, en tanto la política y la opinión pública se desplazan debajo de los Estados Unidos corporativos, los CEO intentan no perder el equilibrio. Los senadores estadounidenses Bernie Sanders y Elizabeth Warren, dos de los principales contendientes para la candidatura presidencial demócrata de 2020, han exigido cambios importantes en la manera en que se dirigen las grandes corporaciones. Warren, por ejemplo, quiere que los empleados estén representados en las juntas (como es habitual en Alemania y otros países) y está a favor de una división de las empresas más grandes de Estados Unidos. Y si bien el presidente norteamericano, Donald Trump, todavía no apuntó su populismo anti-elites contra el sector corporativo, es impredecible –y algunos de los ejemplos más poderosos de privilegio de las elites ocupan puestos ejecutivos en Estados Unidos.
Subscribe now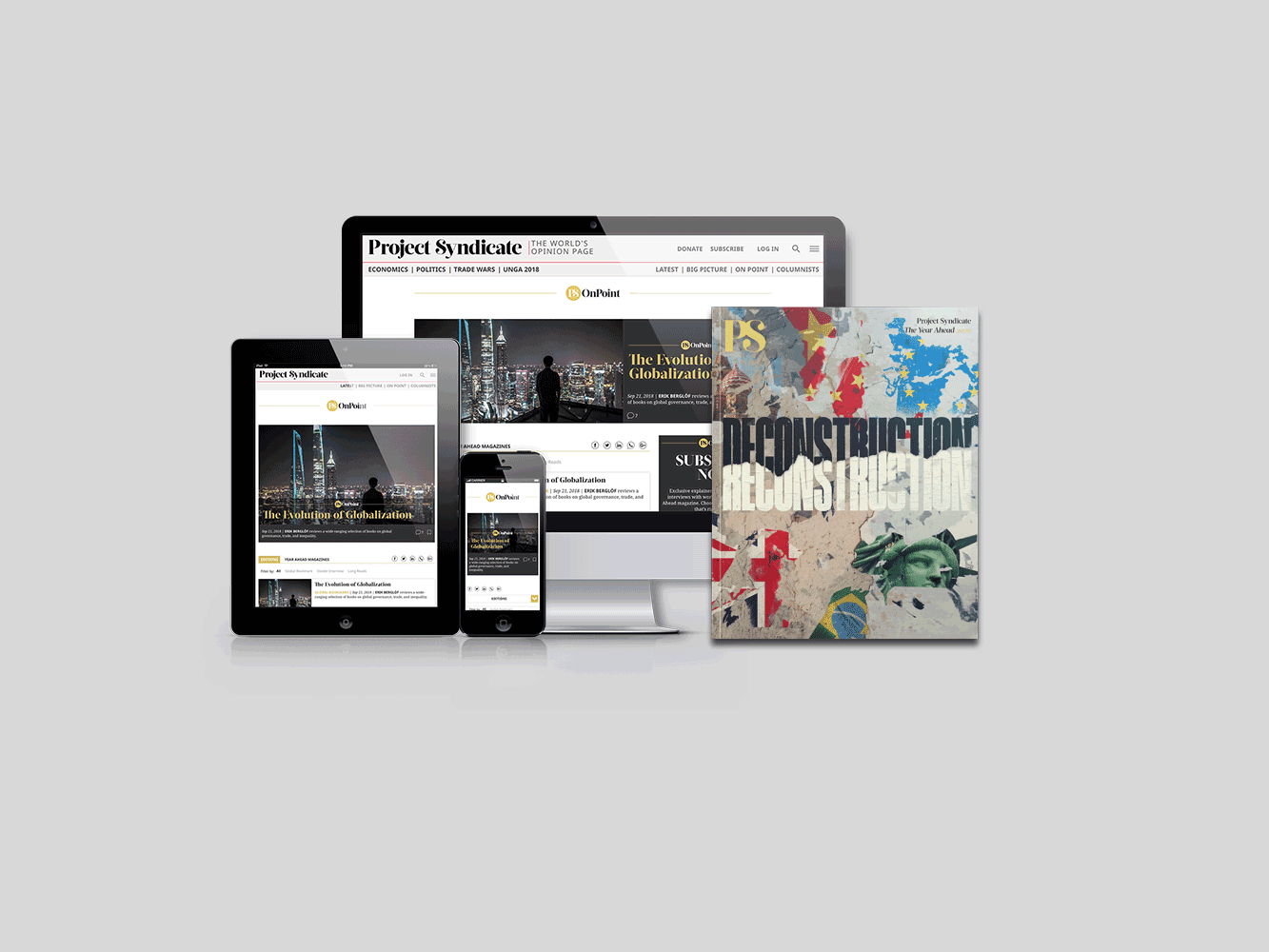 Subscribe now
Subscribe today and get unlimited access to OnPoint, the Big Picture, the PS archive of more than 14,000 commentaries, and our annual magazine, for less than $2 a week.
Es posible preguntar, por lo tanto, si Business Roundtable está recalibrando su declaración del propósito corporativo para ayudar a colocar a las grandes empresas en una posición más baja en las listas de blancos populistas. Es verdad, Warren y Sanders no cambiarán sus propias opiniones simplemente porque CEO poderosos hayan manifestado una visión recalibrada de los objetivos de las corporaciones estadounidenses. Y Trump seguirá siendo impredecible. Sin embargo, el cambio subyacente en la opinión pública es lo que debería preocupar a Roundtable, y parece que es así. En el aire flotan ideas anti-corporativas, que no se originan en los líderes políticos que las expresan y que persistirán más allá de cómo le vaya a un líder determinado. Pero cualquier político que persiga esa agenda necesitaría ayuda para implementar políticas que apuntan contra las grandes corporaciones. Si sus potenciales aliados están más o menos satisfechos con la nueva declaración de propósito de los Estados Unidos corporativos –especialmente si los CEO actúan de una manera visible para los medios-, entonces las medidas populistas anti-empresas perderán fuerza.
La relevancia de estas consideraciones políticas es aún más pronunciada en el Reino Unido, que comenzó a reexaminar el propósito de las grandes empresas varios años antes de que lo hiciera Estados Unidos. En particular, la Academia Británica está financiando una reformulación profunda y seria del propósito corporativo, liderada por académicos de la corriente principal y líderes empresarios. Quizá no sea una sorpresa que el discurso sobre hacer que las firmas británicas estén menos centradas en los accionistas y orientadas a las ganancias haya cobrado fuerza con el surgimiento de Jeremy Corbyn, el líder de izquierda del opositor Partido Laborista, como potencial primer ministro. Las corrientes políticas pueden inducir a los líderes empresarios a cooptar y adaptar.
Sin embargo, tal vez no debamos ser excesivamente cínicos. Sin duda, no todos los CEO de Estados Unidos que respaldaron el comunicado de Business Roundtable lo consideraran puramente como una cuestión de cálculo político, o como una oportunidad para sacar ventaja. Algunos, quizá muchos inclusive, han absorbido algunos de los valores reflejados en las nuevas críticas. Los ejecutivos empresarios constantemente se tienen que adaptar a los entornos cambiantes –ya sea que ese cambio tenga que ver con las preferencias de los consumidores, las demandas tecnológicas o las corrientes políticas.