Pourquoi les PDG américains parlent désormais de capitalisme participatif
CAMBRIDGE – En août dernier, la Business Roundtable, qui regroupe les directeurs généraux des plus grandes sociétés américaines – représentant un chiffre d'affaires annuel cumulé de plus de 7 000 milliards de dollars – a mis à jour sa déclaration de longue date concernant l'objet des sociétés. Il n'y a pas que les actionnaires qui comptent, disent désormais les PDG ; leurs entreprises doivent s'engager envers toutes les parties prenantes, y compris les clients, les employés, les fournisseurs, les communautés et l'environnement. En fait, les actionnaires sont désormais en dernière position sur la nouvelle liste des PDG. Et l'auteur principal de la déclaration, dans son apparente exaltation, aurait déclaré qu'il se sentait comme Thomas Jefferson en train de rédiger la Déclaration d'indépendance.

L'annonce du mois d'août a suscité trois réactions principales. Premièrement, certains commentateurs libéraux ont applaudi les chefs d'entreprise américains d'avoir enfin compris le message. Ils ont critiqué, non pas les objectifs, mais l'absence de proposition concrète sur la manière dont les parties prenantes peuvent demander des comptes directement aux PDG. Des observateurs plus sceptiques ont déclaré que la déclaration différait peu des déclarations antérieures de la Business Roundtable concernant l'objet des sociétés : les conseils d'administration et les dirigeants ont besoin de, ou du moins veulent, un pouvoir discrétionnaire pour équilibrer les intérêts des différentes parties prenantes autres que les propriétaires de la société. Pour ces critiques, la déclaration récente n'offrait rien de nouveau, mais constituait un manifeste réaffirmé du pouvoir discrétionnaire des PDG et conseils d'administration pour gérer leurs sociétés comme ils l'entendent.

Le troisième ensemble de réactions est venu de réalistes du monde des affaires, qui ont souligné que les entreprises prospères ne peuvent simplement pas négliger  leurs clients, employés, fournisseurs et communautés. Même une entreprise qui est strictement concentrée sur la valeur actionnariale doit gagner la loyauté des autres parties prenantes et éviter de s'en faire des ennemis. Les fournisseurs ne précipiteront pas une livraison s'ils craignent de ne pas être payés, les employés maussades ne produiront pas un produit de qualité et les clients en colère achèteront ailleurs.
Il y a beaucoup à dire sur ces points de vue. Mais deux forces plus profondes aident à expliquer pourquoi la Business Roundtable a estimé qu'elle devait dire quelque chose maintenant.

Tout d'abord, les actionnaires militants compliquent la vie des conseils d'administration et dirigeants des plus grandes entreprises américaines. La déclaration de la Business Roundtable est donc en partie un plaidoyer en faveur d'une plus grande autonomie par rapport aux actionnaires. En réalité, la déclaration de la Roundtable constitue une « déclaration d'indépendance » visant à libérer les PDG et conseils d'administration de l'influence des investisseurs activistes. A l'aune de cette interprétation, les chefs d'entreprise américains sont en train de bâtir une coalition contre les actionnaires militants et souhaitent que leurs employés, leurs clients et ceux qui exigent un approvisionnement plus éthique les soutiennent. La déclaration laisse entendre que libérer les conseils d'administration et dirigeants de l'influence des actionnaires permettra aux entreprises américaines de mieux traiter les employés, l'environnement et les communautés.

Deuxièmement, alors que les hommes et femmes politiques, tout comme l'opinion publique, soutiennent de moins en moins l'Amérique des entreprises, les PDG tentent de maintenir leur équilibre. Les sénateurs américains Bernie Sanders et Elizabeth Warren, deux des principaux candidats à la nomination démocrate pour l'élection présidentielle de 2020, ont appelé de leurs vœux des changements majeurs dans la gestion des grandes entreprises. Warren, par exemple, souhaite que les employés soient représentés dans les conseils d'administration (comme il est courant en Allemagne et dans d'autres pays) et est favorable à la dissolution des plus grandes entreprises américaines. De plus, bien que le président américain Donald Trump n'ait pas encore dirigé son populisme anti-élite contre le secteur des entreprises, il est imprévisible – et certains des exemples les plus puissants d'élites privilégiées font parties du club des dirigeants de grandes compagnies.

Il est donc plausible de se demander si la Business Roundtable cherche à réévaluer leur déclaration concernant l'objet des sociétés afin d'aider les grandes entreprises à se positionner plus bas sur les listes d'objectifs populistes. Certes, Warren et Sanders ne changeront pas leur point de vue simplement parce que quelques puissants PDG ont exprimé un point de vue rééquilibré sur les objectifs des sociétés américaines. Et Trump restera imprévisible. Néanmoins, c'est le changement fondamental de l'opinion publique qui devrait et semble concerner la Roundtable. Des idées anti-entreprises sont dans l'air et n'émanent pas des dirigeants politiques qui les expriment. Elles persisteront quelle que soit la manière dont les leaders se comporteront. Cependant, tout politicien poursuivant cet objectif aura besoin d'alliés pour mettre en œuvre des politiques ciblant les grandes entreprises. Si leurs alliés potentiels sont plus ou moins satisfaits de la nouvelle déclaration d'intention des entreprises américaines – en particulier si les PDG agissent en conséquence, dans ce cas, les mesures anti-entreprises populistes perdront de leur importance.

Subscribe now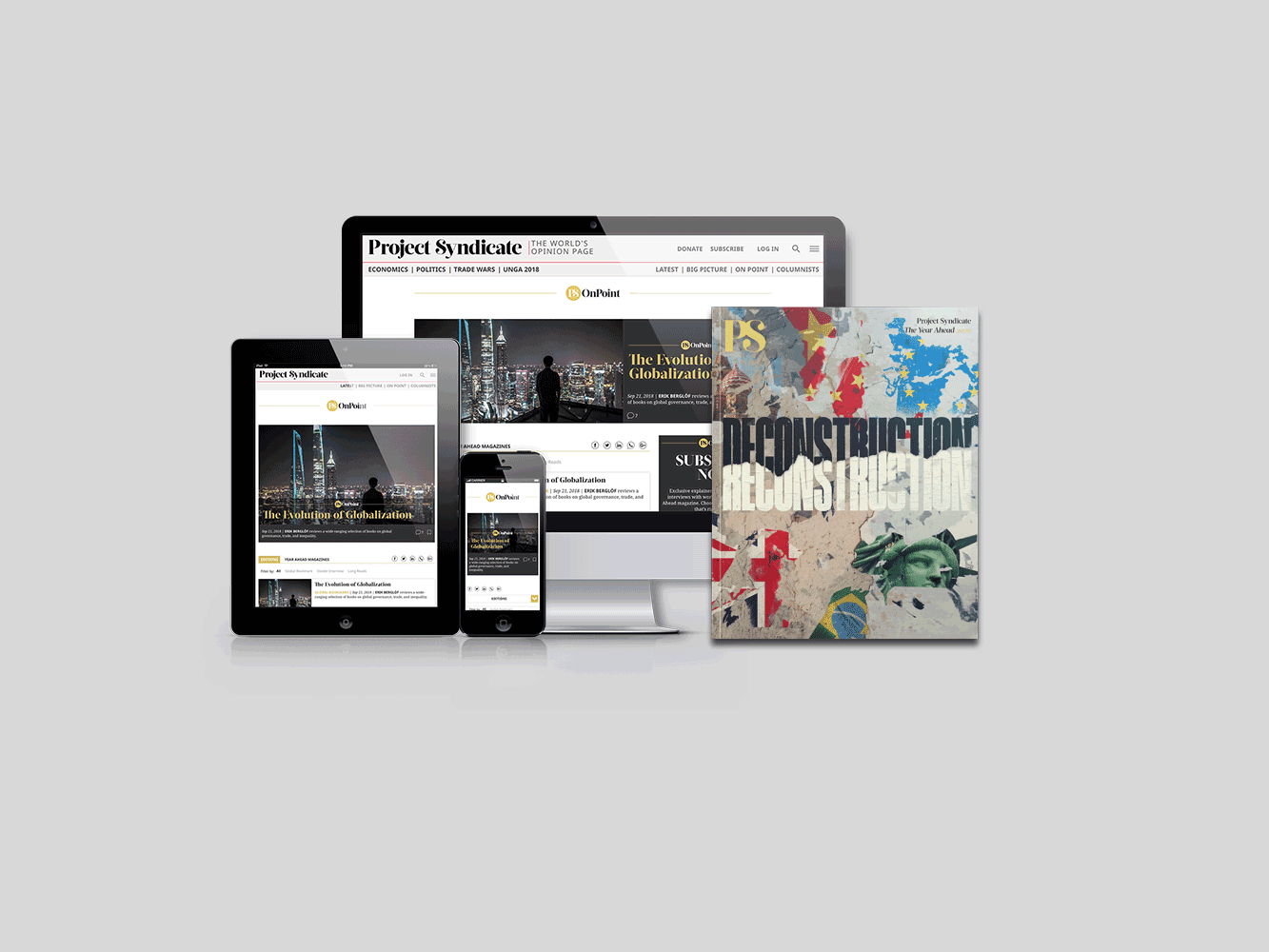 Subscribe now
Subscribe today and get unlimited access to OnPoint, the Big Picture, the PS archive of more than 14,000 commentaries, and our annual magazine, for less than $2 a week.
La pertinence de ce genre de considérations politiques est encore plus prononcée au Royaume-Uni, qui a commencé à réexaminer l'objectif des grandes entreprises plusieurs années avant les États-Unis. En particulier, la British Academy finance actuellement une réflexion profonde et sérieuse du rôle des entreprises, sous la houlette d'universitaires et de chefs d'entreprise. Il n'est peut-être pas surprenant que les discussions sur la nécessité de rendre les entreprises britanniques moins concentrées sur les actionnaires et les profits se soient multipliées avec l'émergence de Jeremy Corbyn, chef de gauche du parti d'opposition travailliste, en tant que premier ministre potentiel. Les courants politiques peuvent inciter les chefs d'entreprise à récupérer certaines revendications et à s'adapter.
Cependant, nous ne devrions peut-être pas être trop cyniques. Tous les PDG américains qui ont soutenu la déclaration de la Business Roundtable ne la considéraient sûrement pas comme une simple question de calcul politique ou comme une occasion d'en tirer un avantage. Certains, peut-être même beaucoup, ont absorbé certaines des valeurs reflétées dans la nouvelle critique. Les dirigeants d'entreprise doivent constamment s'adapter à des environnements en mutation, qu'il s'agisse des préférences des consommateurs, des exigences technologiques ou des courants politiques.
Traduit de l'anglais par Timothée Demont