Democracias en peligro
OXFORD – Con la súbita revocación del estatuto especial constitucional para Jammu y Cachemira, la India es el ejemplo más reciente de democracia importante que actúa contra una comunidad minoritaria en pos de la popularidad política inmediata. A partir de ahora, Cachemira estará bajo control más directo del gobierno en Nueva Delhi, y los nacionalistas hindúes están encantados. Arreglos constitucionales que se venían manteniendo cuidadosamente están en pedazos.
En tanto, en el Reino Unido, el primer ministro Boris Johnson se comprometió a abandonar la Unión Europea con o sin "salvaguarda" que proteja los acuerdos fronterizos entre Irlanda del Norte (bajo gobierno británico) y la República de Irlanda. Con su postura intransigente (que ignora totalmente las inquietudes del electorado norirlandés), busca unificar a sus partidarios ingleses pro‑Brexit, incluso poniendo en riesgo la frágil paz y prosperidad en Irlanda.
En la otra gran democracia del mundo, el presidente Donald Trump alteró la relación de Estados Unidos con México y otros vecinos centroamericanos, y apeló a la demonización reiterada de los hispanos para unificar a sus partidarios. La comunidad hispana estadounidense ahora paga un alto precio por esa retórica, como evidencia la masacre de este mes en El Paso (Texas).
La destrucción de viejas protecciones otorgadas a comunidades minoritarias es parte de una tendencia más amplia en las democracias de todo el mundo. Tres aspectos preocupantes se destacan. En primer lugar, los políticos están poniendo en riesgo el "ágora" y la posibilidad de los ciudadanos de discutir, manifestarse y debatir sin la amenaza de la violencia. Líderes políticos profundizan las divisiones sociales enfrentando a un "nosotros" contra un "ellos" que incluye a extranjeros, vecinos, inmigrantes, minorías, la prensa, los "expertos" y la "élite".
En la India, grupos de defensa de derechos han acusado al gobernante Partido Popular Indio (Bharatiya Janata Party, BJP) de Modi de crear un "clima de impunidad" para la violencia colectiva. En Estados Unidos, muchos creen que Trump está haciendo lo mismo; como ejemplo, señalan sus tuits racistas contra cuatro congresistas demócratas pertenecientes a minorías étnicas. Durante la campaña del referendo por el Brexit en el RU, usuarios de Facebook recibieron mensajes con la insinuación de que la permanencia en la UE dejaría al país vulnerable al ingreso de 76 millones de inmigrantes turcos. Un anuncio favorable al Brexit mostraba a un hosco extranjero quitándole a codazos el lugar en la fila del hospital a una llorosa anciana blanca. Una encuesta reciente habla de un preocupante aumento de los casos de maltrato con motivaciones raciales, discriminación y ataques contra británicos de minorías étnicas.
En segundo lugar, tras llegar al poder por medio de elecciones democráticas, estos líderes están tratando de debilitar las instituciones independientes y los controles al poder ejecutivo. Por ejemplo, Trump invocó poderes extraordinarios para obtener financiación para su muro en la frontera entre Estados Unidos y México. Johnson no descarta una suspensión del Parlamento a fin de concretar el Brexit, mientras su asesor principal, Dominic Cummings, describe el funcionariado de carrera británico como una "idea para los libros de historia". En la India, incluso un integrante del partido gobernante BJP acusó al gobierno de Modi de "diezmar" las instituciones constitucionales del país, incluidas la Suprema Corte, la agencia nacional de investigaciones, el banco central y la comisión electoral.
Subscribe now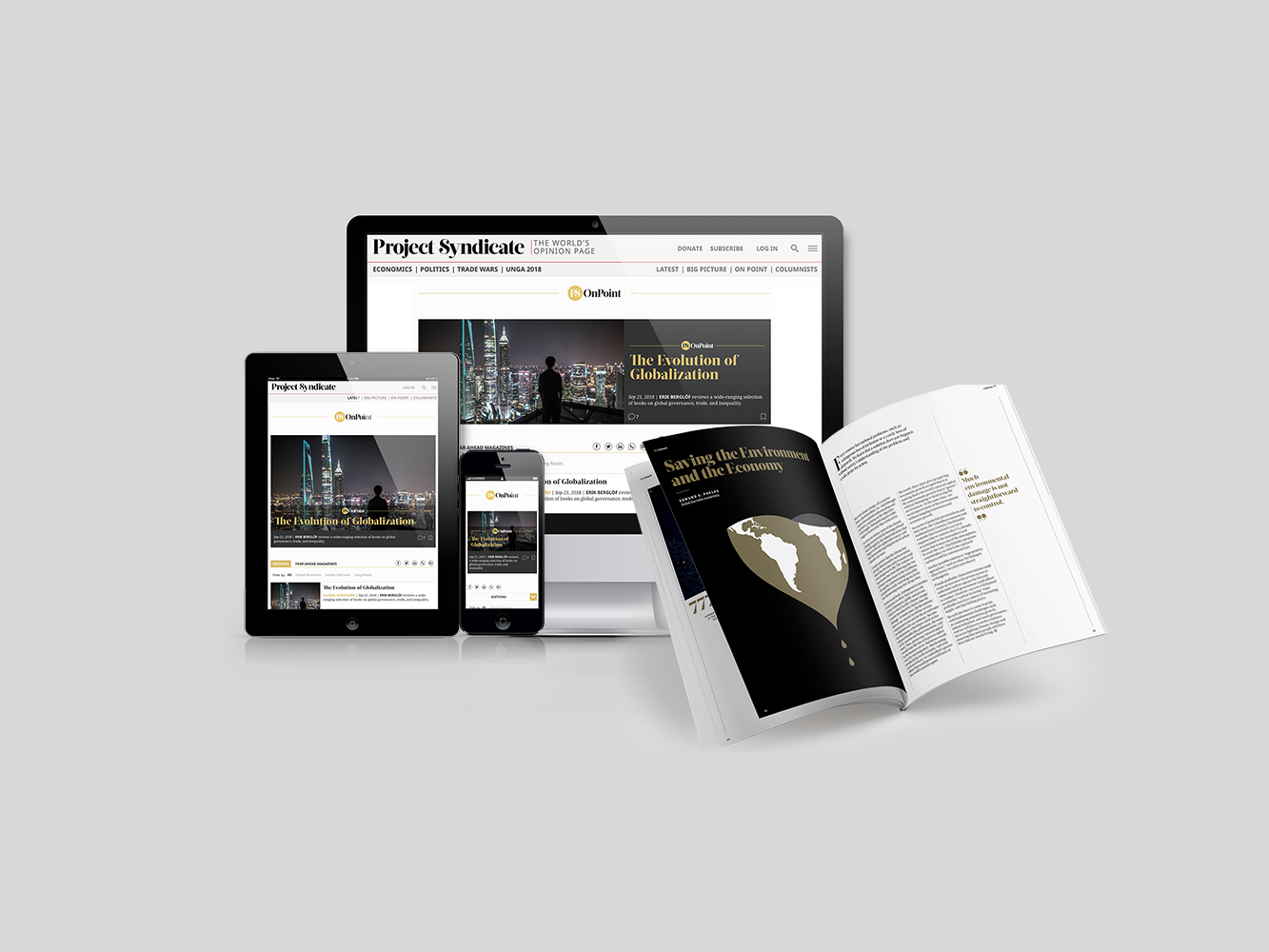 Subscribe now
Get unlimited access to OnPoint, the Big Picture, and the entire PS archive of more than 14,000 commentaries, plus our annual magazine, for less than $2 a week.
El abuso de poderes extraordinarios o decretos ejecutivos, la marginación del Parlamento y de las agencias de gobierno y el debilitamiento de la independencia judicial y de los "árbitros" que vigilan que los líderes políticos respeten las reglas hacen más probable que las decisiones del gobierno no apunten a un equilibrio entre los intereses de todos los ciudadanos. Estos ataques a la independencia de las instituciones dejan a las minorías particularmente vulnerables.
Finalmente, hay un riesgo de que el poder político en las democracias se personalice. Se está apelando al clientelismo, a la influencia personal y al otorgamiento de favores para crear lealtad al líder; y a los que caen en desgracia se los hostiga hasta que renuncian o se los despide arbitrariamente. Diversos líderes políticos también hacen intentos cada vez más osados de silenciar a los medios y a la comunidad empresarial, o de cooptarlos mediante el ofrecimiento de privilegios especiales.
De hecho, desde 2017 nueve funcionarios renunciaron o fueron despedidos del gabinete de Trump, y el presidente usa periódicamente Twitter (e incluso el indulto presidencial) para recompensar a los leales y hostigar a los caídos en desgracia. En el RU, los ataques de los partidarios del Brexit contra el funcionario británico a cargo de las negociaciones con la UE se volvieron tan agresivos que motivaron una declaración pública sumamente inusual del secretario de gobierno interino (quien dijo que los responsables deberían "avergonzarse" por su conducta). La asunción de Johnson como primer ministro llevó a una "purga" de 17 ministros, y a los nuevos miembros del gobierno se les exigió comprometerse a apoyar su objetivo de salir de la UE a fines de octubre.
La personalización del poder reemplaza los procesos formales y justos con decisiones discrecionales y favores. Erosiona el principio democrático de que todos los ciudadanos (incluido el jefe de Estado) están sujetos a las leyes, y de que los políticos ejercen un poder delegado, no un arbitrio personal.
Muchos votantes se han mostrado indignados por las acciones de Modi, Johnson y Trump. Pero numerosas democracias también están en problemas. El primer ministro israelí Binyamin Netanyahu, el primer ministro húngaro Viktor Orbán, el presidente filipino Rodrigo Duterte y el presidente brasileño Jair Bolsonaro han sido acusados de conducta inconstitucional. No obstante ello, los cuatro siguen agitando divisiones, debilitando las instituciones independientes y pasando por alto conflictos de interés evidentes que en muchos casos involucran a familiares.
La mera denuncia pública de esos líderes no los hará cambiar. Todos ellos son expertos en desestimar alegremente sus errores y no asumir responsabilidad por pasadas declaraciones incendiarias, conflictos de interés, acusaciones de corrupción, mentiras y engaños, y conductas inadecuadas.
En vez de sólo apelar a la indignación, los demócratas de todo el mundo deben aplicar con rigor las reglas que previenen la personalización del poder y defender las instituciones que protegen a individuos y minorías. No hay que permitir que funcionarios públicos usen sus cargos para librarse de la rendición de cuentas (mediante inmunidades o indultos presidenciales en beneficio de amigos y familiares) ni para ocultar pruebas de su conducta ilegal. Todos debemos insistir en la aplicación de normas de transparencia claras e inviolables en relación con los intereses privados de los funcionarios públicos.
La India, el RU y Estados Unidos son democracias "modelo": la India por ser la más grande, el RU por su "modelo de Westminster" y Estados Unidos por su constitución extraordinaria. En cada una de estas grandes democracias, hay minorías bajo ataque, lo mismo que las convenciones que restringen el poder ejecutivo. Los ciudadanos de cada país deben entender que si no defienden hoy las instituciones que protegen a las minorías, mañana los blancos de ataque pueden ser ellos mismos.
Traducción: Esteban Flamini