Politik muss in Europas Wettbewerbsentscheidungen außen vor bleiben
TOULOUSE – Die Entscheidung der Europäischen Kommission vom vergangenen Monat, die geplante Fusion der Zug-Sparten von Alstom und Siemens zu untersagen, war für die beiden Unternehmen eindeutig ein Schlag. Auch für die französische und die deutsche Regierung, die sich stark für den Zusammenschluss eingesetzt hatten, bedeutet es eine herbe Niederlage.
Verärgert über die Entscheidung wollen Frankreich und Deutschland nun die EU-Fusionsregeln neu formulieren und den Mitgliedstaaten mehr Mitspracherecht bei geplanten Zusammenschlüssen geben. Auch wenn ein solcher Ansatz verlockend erscheinen mag, wäre Europa gut beraten, die Implementierung der Wettbewerbspolitik nicht seinen Politikern zu überlassen.
Die Befürworter der Fusion zwischen Alstom und Siemens brachten vor, dass ein europäischer Champion für Hochgeschwindigkeitszüge geschaffen würde, der mit dem chinesischen Bahn-Riesen CRRC konkurrieren kann, der auf seinem großen, weitgehend abgeschotteten Heimatmarkt tätig ist und – den Unterstützern des Deals zufolge – seine Präsenz in Europa bald verstärken könnte. Doch diese Fusion war kein Selbstläufer, der die Eisenbahnindustrie der EU unweigerlich global wettbewerbsfähiger gemacht hätte. Schließlich dominieren Alstom und Siemens bereits ihre jeweiligen nationalen Märkte für Signalanlagen und Hochgeschwindigkeitszüge.
Die Befürworter der Fusion nannten das Projekt "Railbus", in Anspielung auf die Gründung des europäischen Flugzeugherstellers Airbus im Jahr 1970. Aber während Airbus ein neuer Herausforderer für Boeing war, das damals quasi eine Monopolstellung auf dem Luftverkehrsmarkt innehatte, hätte der Zusammenschluss von Alstom und Siemens die Zahl der Akteure in der europäischen Eisenbahnindustrie verringert.
Es ist richtig, dass sich Europa der Herausforderung durch China und die Vereinigten Staaten stellen muss. Die 20 größten Hightech-Unternehmen der Welt sind entweder chinesisch oder amerikanisch, und das Gleiche könnte in ein oder zwei Jahrzehnten durchaus auch für den Gesundheitssektor zutreffen, wenn man die Entwicklungen in den Bereichen künstliche Intelligenz, Big Data und Genetik betrachtet. Aber diese chinesisch-amerikanische Dominanz spiegelt viele Faktoren wider, und europäische Mega-Fusionen allein werden das Gleichgewicht nicht wiederherstellen. Und obwohl Alstom und Siemens verständlicherweise frustriert sind über ihren fehlenden Zugang zum großen chinesischen Markt für Hochgeschwindigkeitszüge, ist hier ein Streitbeilegungsverfahren im Rahmen der Welthandelsorganisation nötig oder eine stärkere Handels- und Auftragsvergabepolitik der EU, nicht die Schwächung ihrer Wettbewerbspolitik.
Dennoch kündigten die französischen und deutschen Wirtschaftsminister am 19. Februar einen gemeinsamen Plan zur Überarbeitung der EU-Fusionsregeln an, um die Schaffung europäischer Industriechampions zu ermöglichen. Würde von der Europäischen Kommission verlangt, andere Aspekte wie die globale Präsenz von Unternehmen zu berücksichtigen, könnte dies im Widerspruch zu ihrem bestehenden Mandat stehen, EU-Bürger zu schützen. Schließlich hat die Kommission das Geschäft zwischen Alstom und Siemens vor allem blockiert, weil sie ernsthafte Bedenken hatte, dass es zu höheren Preisen für Signalanlagen und Hochgeschwindigkeitszüge in Europa führen könnte.
Subscribe now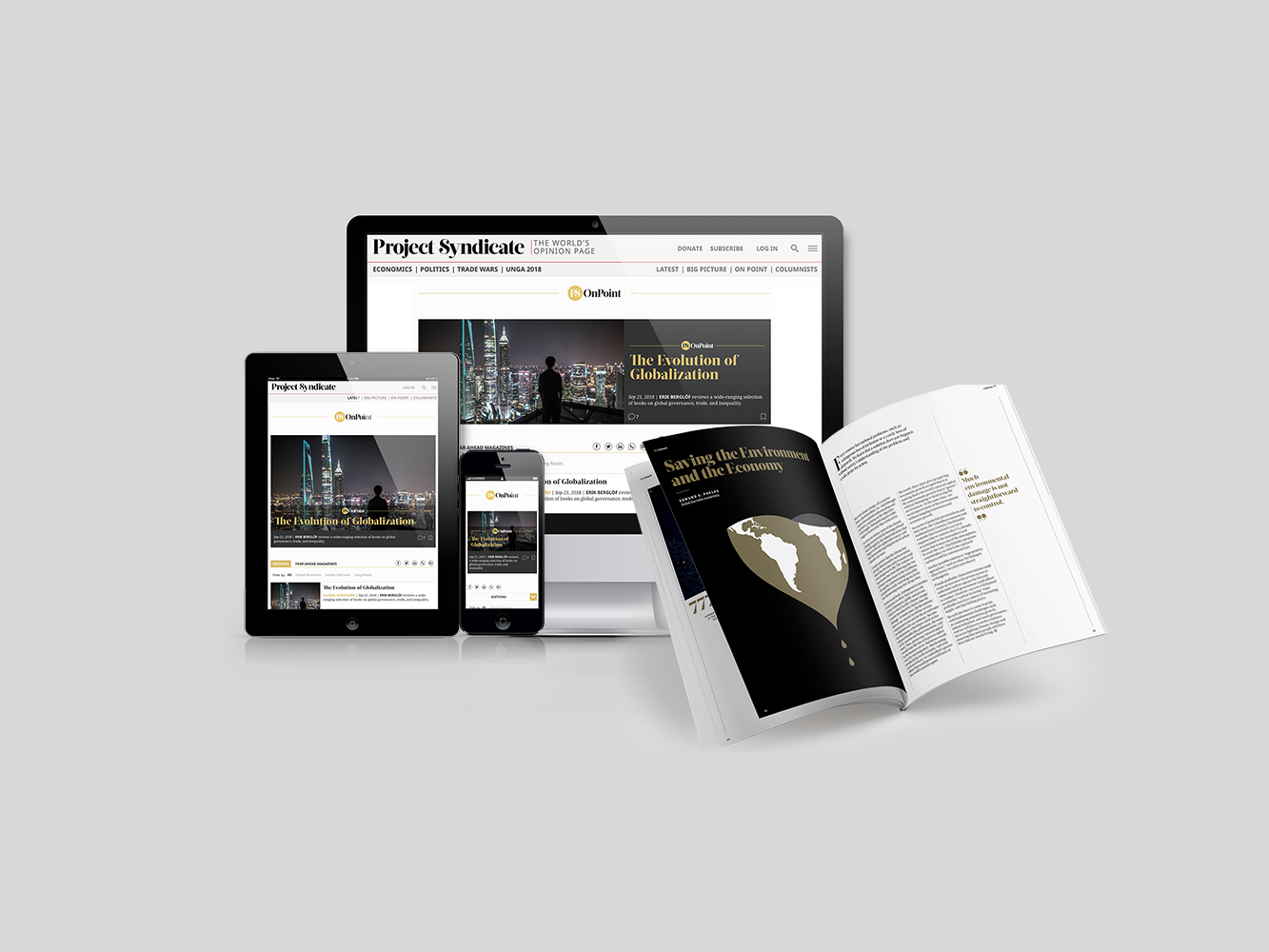 Subscribe now
Get unlimited access to OnPoint, the Big Picture, and the entire PS archive of more than 14,000 commentaries, plus our annual magazine, for less than $2 a week.
Der neue deutsch-französische Vorschlag würde den Mitgliedstaaten das Recht einräumen, sich in "genau definierten Fällen" über die kartellrechtlichen Entscheidungen der Kommission hinwegzusetzen. Aber nationale Politiker könnten versucht sein, solche Fälle weit zu fassen, um eine Fusion zu unterstützen, die sie befürworten. Auch wenn gewählte Amtsträger das übergeordnete Mandat der EU-Wettbewerbsbehörden festlegen sollten, sollte die Durchsetzung in den Händen des EU-Wettbewerbskommissars und der Generaldirektion Wettbewerb bleiben.
Dafür gibt es mehrere gute Gründe. Erstens werden Politiker durch intensive Lobbyarbeit von Großunternehmen und Industrieverbänden beeinflusst, die möglicherweise eher daran interessiert sind, den Wettbewerb einzuschränken als ihn zu fördern. Auf vergleichbare Weise hatte politischer Druck zuvor Kreditbooms durch eine laxe Bankenaufsicht und großzügige geldpolitische Bedingungen begünstigt, was letztlich zur Zentralbankunabhängigkeit führte. Und in netzgebundenen Branchen wie Telekommunikation oder Energie tendieren Politiker dazu, künstlich niedrige Verbraucherpreise zu begünstigen, was Investitionen abschrecken kann (aus diesem Grund haben die USA Anfang des 20. Jahrhunderts unabhängige Richter mit der Überwachung der Rentabilitätsregulierung öffentlicher Versorgungsunternehmen betraut).
Zweitens, selbst wenn gewählte Politiker einem solchen Lobbyismus widerstehen würden, würden sie nicht unbedingt bessere Entscheidungen treffen als die EU-Behörden derzeit. Der Generaldirektor für Wettbewerb verfügt über einen eigenen Mitarbeiterstab, zu denen rund 30 promovierte Ökonomen gehören, die sich auf Wettbewerbsfragen spezialisiert haben. Es ist zweifelhaft, ob die Ministerien der nationalen Regierungen in Berlin, Paris oder anderen europäischen Hauptstädten bereit oder in der Lage wären, ein vergleichbares Team hochqualifizierter Wettbewerbsrechtler und –ökonomen einzustellen.
Und abschließend ist die Behauptung unbegründet, die Wettbewerbsbehörde der EU greife zu stark in Unternehmensentscheidungen ein. Das Gegenteil ist der Fall: Die Europäische Kommission genehmigt die Mehrheit der Fusionen, ohne Unternehmen zu verpflichten, Abhilfemaßnahmen zu ergreifen, um wettbewerbsrechtliche Bedenken auszuräumen. Im Jahr 2018 etwa genehmigte die Kommission 370 Fusionen ohne Auflagen und weitere 23 mit Auflagen – in den meisten Fällen nach einer einmonatigen Untersuchung. Die Kommission hat 2017 lediglich zwei Fusionen blockiert, keine einzige im Jahr 2018 und seit Erlass der EU-Fusionskontrollverordnung im Jahr 1990 weniger als 30.
Politische Frustration über die Ablehnung einer einzigen – wenn auch in der Öffentlichkeit viel diskutierten – Fusion ist kein guter Grund, die bewährte unabhängige Wettbewerbsbehörde der EU zu untergraben. Dabei kann es in Europa durchaus einen Platz für Industriepolitik geben, sofern es sich nicht um die traditionelle französische Praxis handelt, nach der die "Gewinner" von Ministern ausgewählt werden. Ein besserer Ansatz wäre eine Politik auf EU-Ebene, die an die Erfolge von Ländern wie Südkorea und den USA anknüpft. In Amerika haben beispielsweise die Defense Advanced Research Projects Agency (DARPA), die National Science Foundation und die National Institutes of Health allesamt Technologien des 21. Jahrhunderts hervorgebracht.
Ein solcher Ansatz steht nicht im Widerspruch zur Wettbewerbspolitik der EU, sondern würde dazu beitragen, die europäische Industrie produktiver und global wettbewerbsfähiger zu machen. Um dieses Ziel zu erreichen, sind die nationalen Politiker Europas von den täglichen wettbewerbspolitischen Entscheidungen fernzuhalten.
Aus dem Englischen von Sandra Pontow.
,