As empresas têm de impulsionar a transformação de África
ADDIS ABABA – O Acordo de Livre Comércio Continental Africano (AfCFTA), lançado na 12.ª Cimeira Extraordinária dos Chefes de Estado e de Governo da União Africana em julho de 2019, é o maior acordo comercial multilateral desde a fundação da Organização Mundial do Comércio. Abrangendo mil milhões de pessoas e representando mais de dois biliões de dólares do PIB do continente, o AfCFTA promete sustentar o dinamismo dos mercados de África nos próximos anos.
Mas, se o objetivo do AfCFTA é cumprir a sua promessa, as empresas africanas precisarão de se preparar para um novo cenário económico mais competitivo. Entre 2000 e 2018, o mercado africano cresceu 4,6% por ano e a procura interna movimentou 69% desse crescimento. Mas agora é a hora de o continente atingir o seu pleno potencial no que diz respeito ao desenvolvimento económico, criação de empregos e redução da pobreza.
Com cerca de 22% dos africanos em idade ativa a iniciarem novos negócios - em comparação com os 19% na América Latina e os 13% na Ásia – África tem a maior taxa de empreendedorismo do mundo. Mas as empresas africanas precisarão de melhorar as suas capacidades organizacionais, produtivas e tecnológicas. Para isso, a próxima segunda edição do principal relatório económico da União Africana, Africa's Development Dynamics, produzido em parceria com o Centro de Desenvolvimento da OCDE, propõe uma estratégia dividida em três vertentes para os líderes empresariais e os governantes seguirem.
Primeira: fornecer produtos e serviços de alta qualidade – seja em desenvolvimento de infraestruturas, administração, energia ou orientação jurídica – tem de se tornar o principal objetivo para qualquer um que elabore políticas públicas ou estabeleça prioridades de mercado. Os governantes africanos devem fazer mais para apoiar as empresas locais na melhoria do seu desempenho a nível de patentes, industrial e comercial.
Embora as empresas africanas registem agora três vezes mais certificações por ano da Organização Internacional de Padronização (ISO), do que em 2000, somente as empresas malaias registaram tantas certificações em 2015. Subsídios correspondentes ou empréstimos de baixo custo, que poderiam ajudar as empresas mais inovadoras a cobrir os custos da certificação, valeriam bem a despesa. Indícios de 41 países africanos mostram que as empresas produtoras com certificado ISO têm um volume de vendas 77% mais elevado por empregado e as empresas de serviços certificadas têm um volume de vendas 55% mais elevado por empregado.
Além disso, a má qualidade das infraestruturas de transportes de África representa cerca de 40% dos custos logísticos nos países costeiros e 60% nos países sem acesso ao mar. Através, simplesmente, da adoção de uma estratégia regional para a reforma de infraestruturas, os governantes poderiam eliminar muitas das ineficiências que estão a elevar os custos.
Subscribe now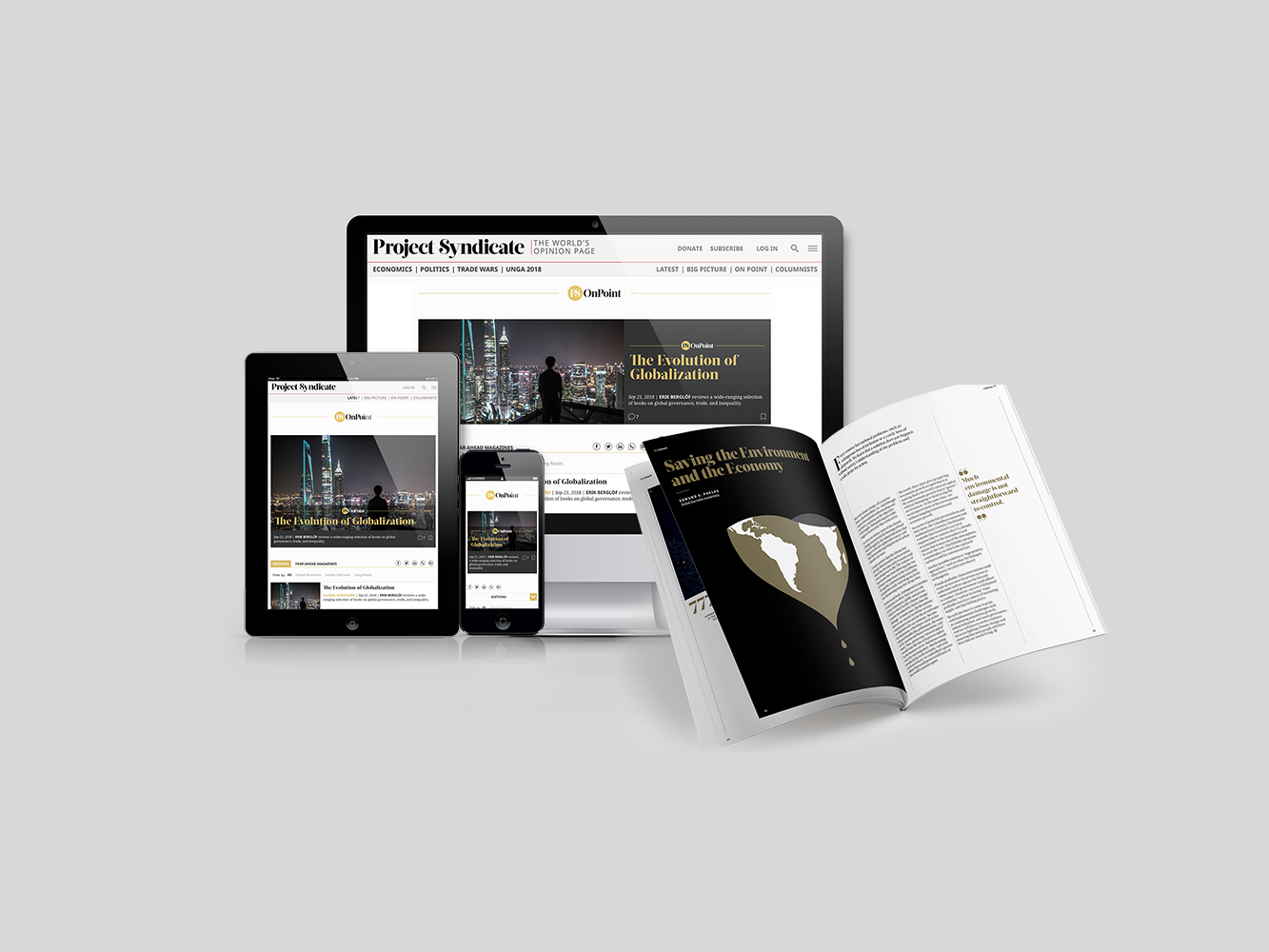 Subscribe now
Subscribe today and get unlimited access to OnPoint, the Big Picture, the PS archive of more than 14,000 commentaries, and our annual magazine, for less than $2 a week.
Segunda: os governos precisam de concentrar os seus recursos no apoio aos serviços empresariais para empresas que estejam agrupadas umas nas outras. Os grupos permitem que os governos com orçamentos limitados aproveitem ao máximo os seus ativos, concentrando os investimentos num só lugar. Tais gastos são especialmente eficazes quando os governos fornecem serviços empresariais para melhorar a especialização, as ligações e as competências.
Por exemplo, desde a sua criação em 2013, a Zona Económica Especial de Kigali (KSEZ) tem contribuído significativamente para o desenvolvimento económico do Ruanda. Em comparação com empresas semelhantes fora do grupo, as que estão na KSEZ já duplicaram as vendas e o valor acrescentado, e aumentaram o seu pessoal em 18%.
Ao mesmo tempo, os governantes devem garantir que os grupos tenham ligações com as redes de produção regionais. As cadeias de valor em desenvolvimento em cada uma das cinco regiões do continente oferecem oportunidades claras para empresas ambiciosas. Na África Central, as principais indústrias incluem transformação de madeira e produtos petrolíferos, enquanto a África Oriental está a vivenciar um crescimento no turismo e nos serviços digitais. Na África do Norte, têxteis, vestuário e aeronáutica estão entre os principais setores e a África Ocidental está a investir em cacau, manteiga de carité e produtos de mandioca. A África Austral está a desenvolver as suas indústrias automóvel e de processamento agrícola, entre outras, e a Comunidade de Desenvolvimento da África Austral (SADC) está a implementar um Quadro de Políticas de Investimento para otimizar os resultados e benefícios do desenvolvimento provenientes do investimento direto estrangeiro.
Finalmente, os governantes precisam de se concentrar na redução das incertezas que impedem as empresas de acederem a novos mercados. As empresas mais bem-sucedidas ao abrigo do AfCFTA serão aquelas que acolherem o comércio intra-africano e global para satisfazerem a procura crescente. No entanto, no que se refere à situação, apenas 18% dos novos exportadores do continente sobrevivem após o terceiro ano, em comparação com os 22% dos exportadores de outros países em desenvolvimento.
Ao retirar obstáculos não pautais ao comércio intra-africano, os governos africanos podem multiplicar os ganhos de bem-estar ao eliminarem todas as tarifas em até cinco vezes, de 0,65% para 3,15% do PIB. O Território Aduaneiro Único da Comunidade da África Oriental, por exemplo, reduziu os tempos de trânsito em cerca de 50% e os custos em cerca de 30% para os bens que entram a partir de Mombaça.
Além disso, embora os mercados de exportação intra-africanos sejam 4,5 vezes mais diversificados do que as exportações para mercados fora de África, o seu valor total é 8,5 vezes mais baixo do que as exportações africanas para a China. Estas diferenças apontam para a necessidade de abordagens direcionadas – e não de "tamanho único" – para os mercados de exportação.
Procurar reformas nessas três áreas será crucial para desencadear um círculo virtuoso de desenvolvimento e comércio que permitirá às empresas de África competirem dentro do AfCFTA e além dele. O crescimento das empresas africanas contribuirá para o desenvolvimento económico do continente e bem-estar do seu povo, ajudando a concretizar a visão da Agenda 2063 da União Africana de uma África próspera e integrada.
,