Stability on the Steppes
The essay, "Stabilizing the Stans," does not accurately depict the region and my home of Kazakhstan, and does a disservice to those justifiably concerned about the fate of our war-weary neighbor, Afghanistan.
The essay is right about one thing: the Northern Distribution Network (NDN), which offers a more secure and reliable supply route for NATO supplies to the International Security Assistance Force, is becoming more essential.
That said, the essay's unfortunate over-generalization that all Central Asian nations are essentially failed states is ill-informed. Although five countries belong to the same region, they are each unique – with different strengths and weaknesses. If one is to truly understand the realities on the ground in Central Asia, a more country-specific analysis is needed.
Kazakhstan unlike other countries in the Central Asia has achieved a lot as economically so politically. In the 20 short years since the collapse of the Soviet Union, the Republic of Kazakhstan has developed into an economic powerhouse and developing democracy – or in other words – an anchor of stability in a troubled part of the world.
Since its independence, Kazakhstan's economy has grown more than eight-fold to USD $181 billion. It's also the preferred destination for foreign direct investment, capturing 70 percent – or nearly USD $150 billion – of the total for the entire region.
In the midst of a global economic slowdown that has crippled more established states, Kazakhstan's GDP growth in 2011 alone was 7.5 percent and unemployment is lower than the rates in the United States, Britain, France and Germany.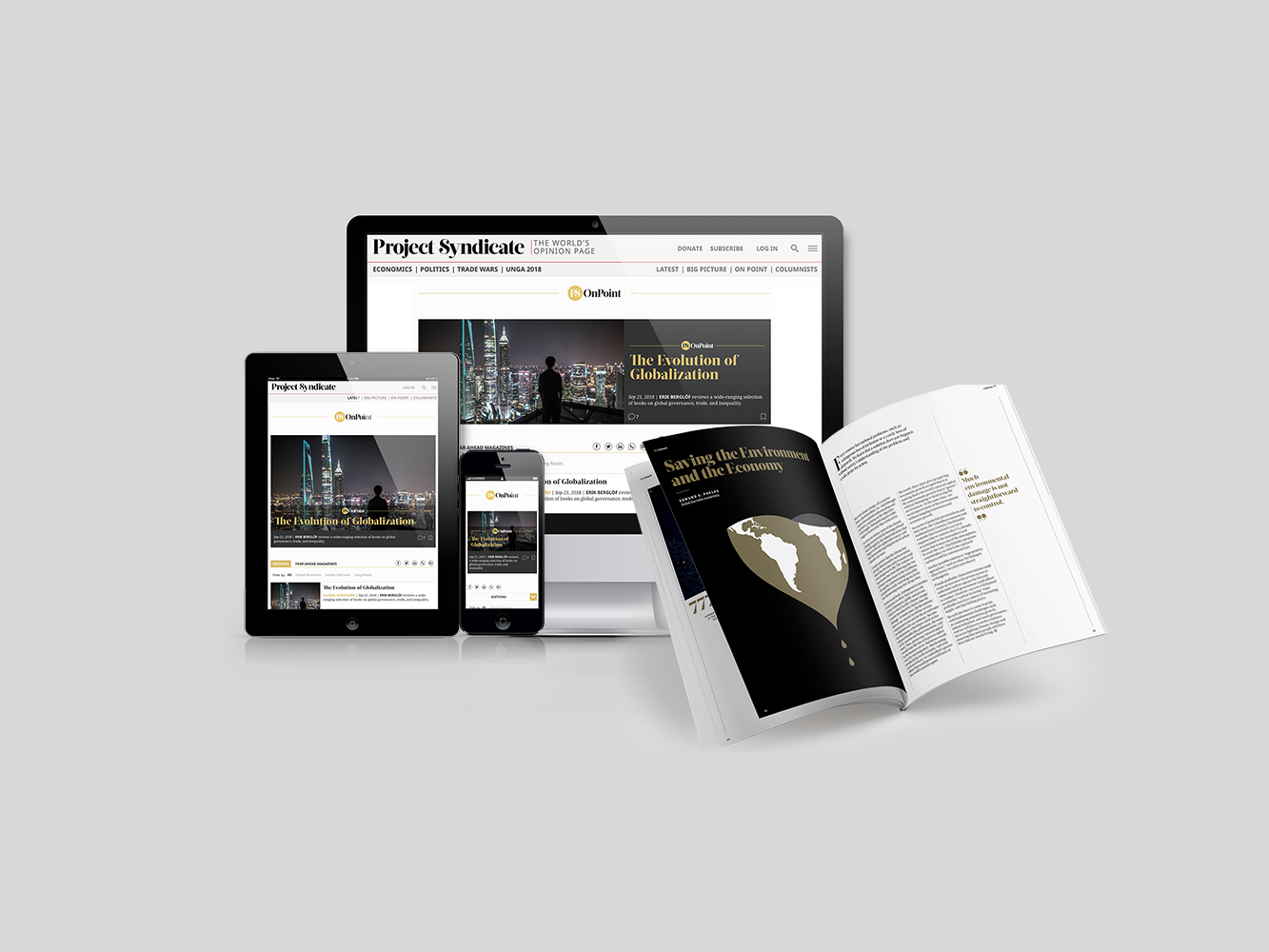 Subscribe now
For a limited time only, get unlimited access to On Point, The Big Picture, and the PS Archive, plus our annual magazine, for less than $2 a week.
Also contrary to the essay's claims, Kazakhstan's economic success is not solely subject to the price of oil. Kazakhstan is the world's largest producer of uranium, a global supplier of wheat, and has worked hard to further diversify its economy in to the financial services, construction and pharmaceutical industries.
We know, however, that our most important resource is our people. Kazakhstan has made every effort to meet our citizens' needs for education, employment and general welfare while delivering economic opportunities for our growing middle class. Health spending has increased 10 times in the past decade. Higher pensions and more jobs have reduced the number of Kazakhs living in poverty.
This growing wealth has also translated into a five-fold increase in the average Kazakh citizen's monthly wages over the last decade, and the establishment of something "failed states" seldom have, namely, a growing middle class.
Kazakhstan has been making major strides in the direction of democracy over the last decade. Following the 2004 and 2005 elections, new plans for political reform were meticulously developed and widely debated. Among the proposed changes: an enhanced role for Parliament, new political parties, a freer media and an efficient and transparent judiciary. Then, in 2007, major Constitutional reforms were announced including the election of new political parties in Parliament.
Progress can be slow and change is rarely achieved overnight. But in its brief history as an independent nation, the government of Kazakhstan has granted an extraordinary degree of political freedom to its people. We believe it has an enviable record, and one that our neighbors can follow with confidence.
We are proud, as well, of being a tolerant society where people of all backgrounds and religions are treated equally. In a nation with over 100 different ethnic groups, we have developed a culture of coexistence and unity rather than sectarian or ethnic conflict.
The essay is hardly the first to suggest that the Arab Spring might spread to Central Asia, but apart from the fact that we share a predominant religion – Islam – the two regions are distinct in almost every other way. A few isolated incidents of unrest in Central Asia is not comparable to the systemic issues that are facing Middle Eastern countries like Syria, Libya and Egypt -- no matter how hard one tries to connect the dots.
Kazakhstan's focus on economic strength and increased prosperity for our citizens before democratic reforms is the reason. Without such strength, as we have seen repeatedly around the world, stability is put at risk and democratic reform can founder.
We, in Kazakhstan, are proud of all we have accomplished in such a short period of time. The prospects for Kazakhstan's continued economic development and democratic reforms are favorable. We are equally confident that our progress will increase stability and opportunity for the entire Central Asian region in the longer term.
The author is the Republic of Kazakhstan's Ambassador to the United States of America.