El espejismo de Oriente Medio de Trump
NUEVA YORK – Ha pasado suficiente tiempo para leer y digerir las más de 180 páginas de lo que el gobierno de Estados Unidos llama "Paz para la prosperidad: una visión para mejorar la vida de los pueblos palestino e israelí". También se lo conoce (a veces burlonamente) como "El acuerdo del siglo". O, en términos más neutrales, se lo describe como el último plan de paz norteamericano para Oriente Medio.
Sólo que no lo es. La propuesta –supervisada por el asesor sénior de la Casa Blanca Jared Kushner, el yerno del presidente Donald Trump, y difundida por Trump el 28 de enero- no es un plan para la paz. Si lo fuera, no habría sido desarrollada por Estados Unidos e Israel sin una participación palestina significativa. No habría sido difundida con el primer ministro israelí, Benjamin Netanyahu, recientemente procesado, de pie al lado de Trump, en medio del juicio político del presidente norteamericano y de una campaña por la reelección, frente a una audiencia acérrimamente pro-Israel. Se supone que la paz tiene que ser entre dos pueblos, no dos personas.
Es justo decir que el plan, en efecto, incluye una cantidad de puntos deseables. Exige dos estados, la única estrategia que podría satisfacer al nacionalismo palestino y permitirle a Israel seguir siendo democrático y judío. Disipa los temores de seguridad israelíes. Y es realista: reconoce que los más de un millón de refugiados palestinos sólo pueden ser albergados en un estado palestino y que los grandes bloques de asentamientos que contienen a cientos de miles de israelíes deben volverse parte de Israel.
Estas ventajas, sin embargo, están más que neutralizadas por el sesgo abrumadoramente pro-Israel del plan. El estado palestino existiría sólo en el 70% de las tierras ocupadas por Israel desde 1967. Territorio israelí rodearía todo el estado palestino. Israel sería soberano en toda Jerusalén, mientras que la capital palestina estaría ubicada en las afueras de la ciudad. Los asentamientos israelíes existirían en medio del estado palestino.
Es más, inclusive a este "estado menos" le costaría mucho llegar a existir. El plan exige que la entidad palestina sea una plena democracia con instituciones financieras de nivel mundial antes de poder convertirse en un estado soberano. Todo el país, incluida Gaza, controlada por Hamas, necesitaría desmilitarizarse. Israel determinaría cuándo el estado palestino ha cumplido con estos criterios. Es una receta para un estado en principio, pero no en la práctica.
Igual de importante es lo que el plan no incluye: un proceso para materializarlo. Por el contrario, Kushner cuenta con que los estados árabes, hartos de los palestinos y que trabajan silenciosamente con Israel para contrarrestar a Irán, presionen a los palestinos para que acepten su oferta.
Subscribe now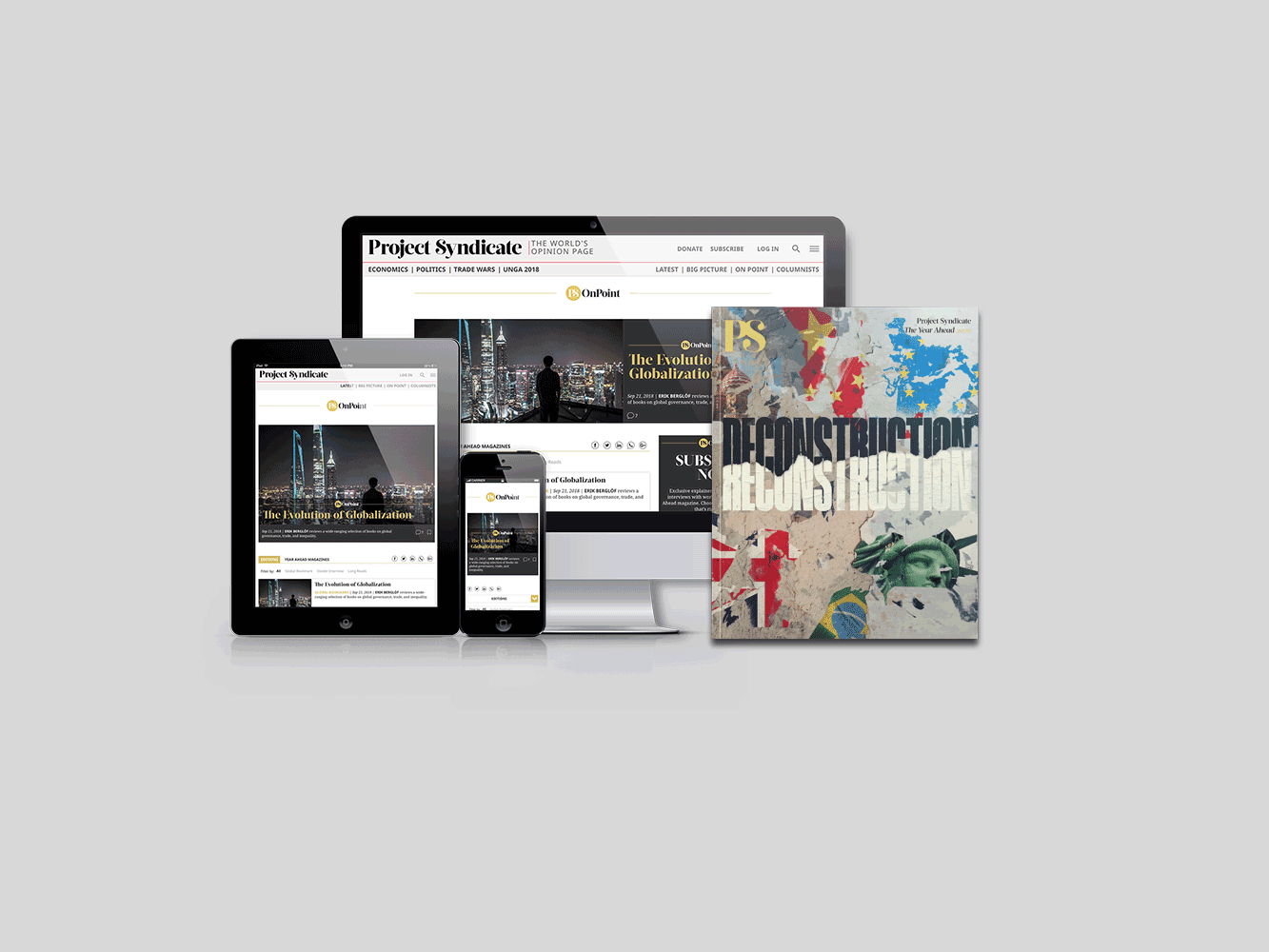 Subscribe now
Subscribe today and get unlimited access to OnPoint, the Big Picture, the PS archive of more than 14,000 commentaries, and our annual magazine, for less than $2 a week.
Es verdad que los gobiernos árabes están preocupados por Irán y se han cansado de la causa palestina. Pero su política nacional nunca les permitirá obligar a los palestinos a aceptar la soberanía israelí en Jerusalén o la anexión de tierra. El rechazo del plan por parte de la Liga Árabe y la Organización de Cooperación Islámica subraya esta realidad política. Kushner sigue entendiendo mal la situación al esperar que la ayuda económica prometida lleve a los palestinos a exigir que sus líderes acepten el plan. Ninguna cantidad de dinero instará a los palestinos a sacrificar su honor nacional y sus aspiraciones.
Sería entendible si los palestinos rechazaran el plan de cuajo. Sin embargo, al igual que la mayoría de las tentaciones, ésta tendría que ser resistida. El rechazo serial de las propuestas de paz no ha beneficiado a los palestinos. Tampoco el paso del tiempo. Israel ha prosperado; los palestinos, no. Lo que está sobre la mesa hoy es mucho menos de lo que se ofrecía en el pasado. La lección es que lo imperfecto puede tornarse más imperfecto.
Los líderes palestinos harían bien en exigir negociaciones directas con Israel. No hay ninguna necesidad de que Estados Unidos esté presente. Los Acuerdos de Oslo demostraron que palestinos e israelíes son plenamente capaces de negociar por cuenta propia, y que la administración Trump están tan abiertamente del lado de Israel que efectivamente ha conseguido que Estados Unidos dejara de ejercer su papel tradicional como negociador honesto.
Las negociaciones se pueden basar en la nueva propuesta o en otras ideas. Lo que es esencial es que cada parte sea libre de proponer lo que quiera. Ambas partes tendrían que comprometerse a no emprender ninguna acción unilateral antes o durante las conversaciones para implementar aspectos selectivos del plan Kushner. Entre otras cosas, esto impediría a Israel avanzar con cualquier anexión de territorio. Por su parte, los palestinos renunciarían a los llamados a la violencia, que sólo resultarían en más vidas perdidas e impedirían que cualquier gobierno israelí pudiera negociar.
La historia sugiere que cualquier negociación de paz sólo tiene una pequeña chance de éxito. Un acuerdo requiere compromiso y el compromiso exige líderes que estén dispuestos a hacer concesiones, que puedan hacerlo y que luego puedan vendérselas a sus respectivos pueblos. No es del todo claro que estas condiciones de madurez existan.
Esta evaluación lúgubre podría cambiar luego de la elección del 2 de marzo en Israel. Es posible que un nuevo gobierno y primer ministro prescindan de una acción unilateral y estén dispuestos a ofrecerles a los palestinos más de lo que figura en el plan de la Casa Blanca. Si fuera así, los palestinos deberían aprovechar la oportunidad y negociar de buena fe. Si esto también exige una nueva conducción palestina, que así sea. Lo que importa es no estar más a la deriva. Para parafrasear la famosa ocurrencia de Churchill sobre la democracia, una solución de dos estados es el peor resultado posible excepto por todos los demás.