L'Amérique n'a pas besoin d'un président rabbin
JÉRUSALEM – S'il est quelque chose de sacré pour les Américains, c'est bien la Constitution des États-Unis, texte fondateur et véritable code source du pays. Or, l'une des composantes clés du texte, le premier amendement, est actuellement mis à mal par un virus agressif lancé depuis l'intérieur de la Maison-Blanche.
En 1802, le troisième président des États-Unis Thomas Jefferson écrit « la religion est une question qui se situe seulement entre l'homme et son dieu ». Venu apporter des garanties à un groupe de croyants baptistes inquiets pour leur liberté religieuse, le président insiste sur le fait que les clauses d'établissement et de libre exercice énoncées dans le premier amendement érigent « un mur de séparation entre l'Église et l'État ». Ce mur se fissure gravement aujourd'hui, sous les coups de masse des deux plus récents successeurs de Jefferson que sont Barack Obama et Donald Trump.
Il est étrange – et inquiétant – pour les juifs de voir les présidents américains établir une forme de distinction entre « bons » et « mauvais » juifs. La question de savoir « qui est juif » anime depuis longtemps les débats politiques en Israël, dont la loi du retour accorde la citoyenneté aux juifs qui immigrent vers le pays. Les convictions personnelles n'ont cependant pas leur place dans cette discussion. Il est inacceptable que la foi fasse aujourd'hui l'objet d'une analyse sous le microscope américain, qui ne saurait être justifiée par les intentions bienveillantes ou non des responsables américains à l'égard du peuple juif.
L'agenda progressiste d'Obama correspondait parfaitement à celui des juifs libéraux. En 2011, dans les coulisses de la conférence biennale de l'Union pour le judaïsme réformé, le président lance sur le ton de la plaisanterie : « J'ai entendu que le Parti démocrate se définissait comme le judaïsme réformé, sans les jours saints. Cela fait de moi un juif réformé ». L'élasticité et le caractère inclusif de cette dénomination – que l'on appelle l'hospitalité audacieuse – feront de ses partisans les alliés naturels d'un président à la vision du monde universaliste. Les principes centraux du judaïsme réformé, selon lesquels tous les êtres humains sont « créés à l'image de Dieu », et sont « les partenaires de Dieu dans l'amélioration du monde » (tikkun olam) s'inscriront pleinement en phase avec l'agenda de l'administration Obama.
Israël ne l'apprendra que par la suite. En 2013, après quatre ans de dissensions avec le gouvernement du Premier ministre Benyamin Netanyahou et sa ligne dure, Obama effectue sa première visite présidentielle en Israël. Vantant les vertus du tikkun olam à Jérusalem, il déclarera en public : « Le droit des Palestiniens à disposer d'eux même, leur droit à la justice, doit également être reconnu ».
Tel une pierre jetée, cet appel dévalera bruyamment une crevasse de plus en plus profonde entre d'un côté l'Amérique – y compris les quelque 75 % de juifs américains alors soutiens d'Obama – et de l'autre Israël. Les remarques ultérieures du président américain en célébration du Mois de l'héritage juif américain, en 2015, donneront sans équivoque à ses détracteurs israéliens l'impression d'être aux yeux d'Obama des juifs de sous-catégorie. « Les droits du peuple juif m'obligent à penser à cet enfant palestinien de Ramallah, pris au piège d'une absence d'opportunités. Voilà ce que m'enseignent les valeurs juives », expliquera-t-il.
Subscribe now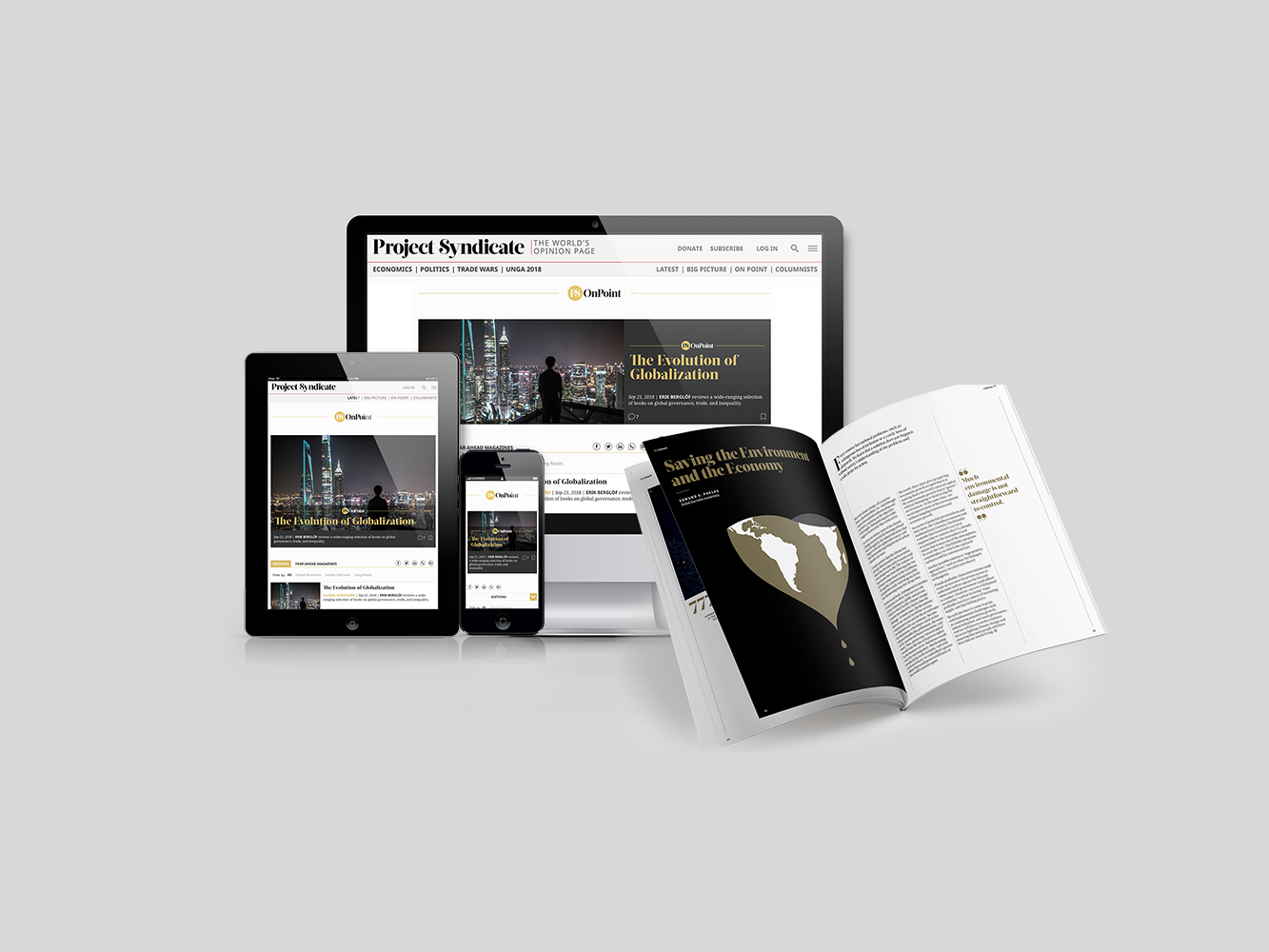 Subscribe now
Subscribe today and get unlimited access to OnPoint, the Big Picture, the PS archive of more than 14,000 commentaries, and our annual magazine, for less than $2 a week.
Plus récemment, l'ingérence flagrante de Trump dans les affaires du judaïsme ébranle profondément la communauté juive américaine. Influencé par un proche entourage de croyants juifs orthodoxes et chrétiens évangéliques, le président américain a adopté une vision scripturale du peuple juif et de l'État d'Israël, dans laquelle les deux concepts sont régulièrement confondus. Ce mois-ci, Trump a tweeté ses remerciements à Wayne Allyn Root, un « chrétien évangélique devenu juif » autoproclamé, qui l'avait qualifié de « plus grand président pour les juifs et Israël dans l'histoire humaine ».
Pour Trump, l'aspect essentiel du judaïsme réside dans l'exécution du droit biblique de propriété du peuple juif sur la terre d'Israël. Sentant dans son dos le souffle d'une base électorale conservatrice religieuse, le président américain a officiellement reconnu Jérusalem comme la capitale moderne d'Israël, et le plateau du Golan comme « partie intégrante de l'État d'Israël ». Trump met en avant ces démarches, entre autres, pour se prémunir contre toute accusation d'antisémitisme. Son affirmation selon laquelle Israël et les juifs n'ont jamais eu meilleur ami à leurs côtés a même reçu le soutien du propre fils de Netanyahou.
« Elle déteste Israël et le peuple juif », a plus récemment tweeté Trump en ciblant Rashida Tlaib, membre démocrate de la Chambre des représentants pour le Michigan. Après avoir déclaré que celle-ci et trois autres membres femmes du Congrès (le « Squad », comme les appelle le président) constituaient le « nouveau visage du Parti démocrate », Trump a poursuivi en laissant entendre que les juifs privilégiés par Obama étaient en quelque sorte plus mauvais que les autres. « Si vous envisagez de voter démocrate », déclarait Trump le lendemain, « c'est que vous n'êtes pas loyal envers le peuple juif et Israël ».
La situation est en passe d'échapper à tout contrôle. Décerner le statut de « bons juifs » – comme d'ailleurs celui de « bons chrétiens » ou de « bons musulmans » – à tel ou tel segment de l'électorat n'a rien à voir avec la mission d'un président des États-Unis. Cette propension se révèle d'autant plus offensante lorsque ce statut est réservé exclusivement à certains alliés politiques de la Maison-Blanche. Constat tout aussi dérangeant, Républicains et Démocrates ont tendance à ne condamner l'antisémitisme que lorsqu'il émane de l'autre parti, révélant leur propre apathie cynique autour d'un fléau vieux comme les âges.
Cet usage du judaïsme comme d'une arme met à mal les États-Unis, Israël et le peuple juif. Il vient dissoudre les liens – E pluribus unum (« de la diversité dans l'unité ») – qui unifient l'Amérique, rendant impossible pour le pays de gagner la confiance de partenaires internationaux. Il menace le soutien bipartisan crucial des États-Unis à l'égard d'Israël, compromettant ainsi la sécurité et la prospérité de l'État juif. Il sème enfin la division et la discorde parmi les juifs eux-mêmes.
L'Amérique n'a pas besoin d'un président rabbin.
Traduit de l'anglais par Martin Morel