Estados Unidos no necesita un rabino en jefe
JERUSALÉN – Si hay algo sagrado para los estadounidenses, es la Constitución de los Estados Unidos, el documento fundacional que contiene el código fuente del país. Lamentablemente, uno de los componentes clave de ese código (la Primera Enmienda) está siendo atacado por un virus agresivo liberado desde la Casa Blanca.
En 1802, el tercer presidente estadounidense, Thomas Jefferson, escribió que "la religión es un asunto exclusivo del Hombre y su Dios". A un grupo de bautistas de Connecticut preocupados por la libertad religiosa, los tranquilizó señalando que la "cláusula de establecimiento" de dicha enmienda (que prohíbe al Estado establecer o favorecer religión alguna) y la "cláusula de práctica libre" (que le prohíbe obstaculizar la práctica de la religión) alzaron "un muro de separación entre la Iglesia y el Estado". Pero esa pared comienza a mostrar grandes fisuras, por las acciones de los dos sucesores más recientes de Jefferson: Barack Obama y Donald Trump.
Para los judíos ha sido extraño (y atemorizador) ver a presidentes estadounidenses tratando de trazar una distinción entre judíos "buenos" y "malos". La cuestión de "quién es judío" es un tema recurrente del debate político israelí, cuya Ley de Retorno otorga la ciudadanía a cualquier judío que se radique en el país; pero ese debate es independiente de creencias personales. Es inaceptable que ahora en Estados Unidos se pretenda poner cuestiones religiosas bajo la lupa. Que los responsables de esa conducta lo hagan o no pensando en los intereses de los judíos no es excusa.
La agenda progresista de Obama combinaba perfectamente con la de los judíos liberales. Dicen que en un aparte del congreso bienal de la Unión para el Judaísmo Reformista en 2011, bromeó con que "según me dicen, al Partido Demócrata se lo puede definir como judaísmo reformista sin las festividades. Bueno, si es así, soy un judío reformista". La elasticidad e inclusividad de esa definición (a la que internamente se conoce como "hospitalidad audaz") hizo a sus adherentes aliados naturales de un presidente con cosmovisión universalista. Los postulados centrales del judaísmo reformista (que los seres humanos han sido creados a imagen de Dios y que son colaboradores de Dios en la "reparación del mundo", tikún olam) estaban en perfecta armonía con la agenda de la administración Obama.
Pero Israel no se enteró. En 2013, tras cuatro años de discutir con el gobierno intransigente del primer ministro Binyamin Netanyahu, Obama hizo su primera visita a Israel como presidente. En medio de un elogio de las virtudes del tikún olam que pronunció en Jerusalén, recordó a su audiencia que "también es necesario reconocer el derecho del pueblo palestino a la autodeterminación y a la justicia".
Ese llamado fue un mazazo en medio de la creciente divisoria entre Estados Unidos (incluido el 75% más o menos de judíos estadounidenses que apoyaban a Obama) e Israel. Después, los comentarios que hizo Obama durante el Mes de la Herencia Judía Estadounidense en 2015 fueron para sus críticos israelíes una señal inequívoca de que los consideraba judíos imperfectos. Según razonó en esa ocasión: "Los derechos del pueblo judío me obligan a pensar en un niño palestino en Ramallah que se siente atrapado y sin oportunidades. Eso me enseñan los valores judíos".
Subscribe now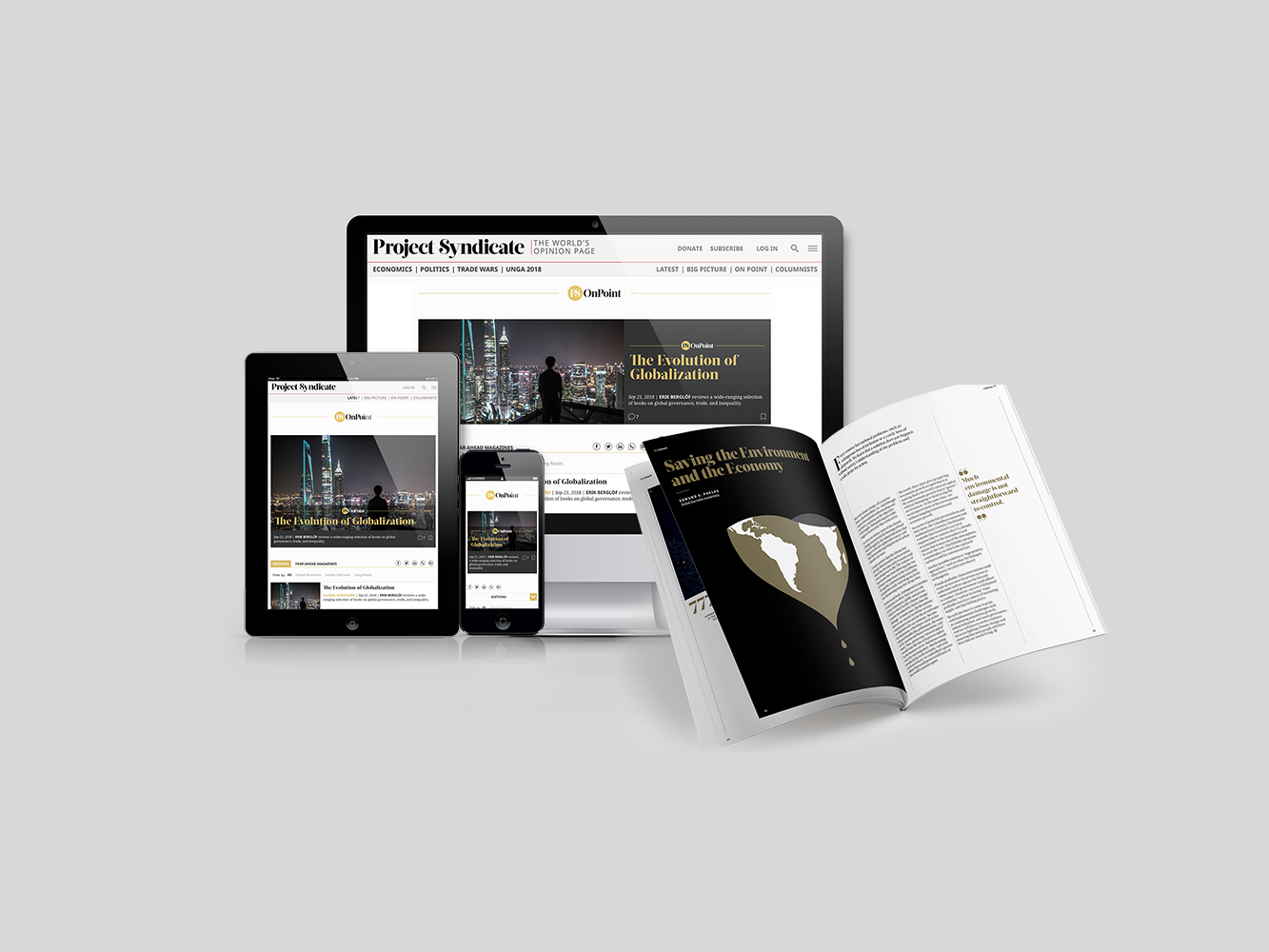 Subscribe now
Subscribe today and get unlimited access to OnPoint, the Big Picture, the PS archive of more than 14,000 commentaries, and our annual magazine, for less than $2 a week.
Después de eso, la flagrante injerencia de Trump en los asuntos judíos sacudió a la comunidad judía estadounidense hasta los cimientos. Influido por su camarilla de entusiastas formada por judíos ortodoxos y cristianos evangélicos, adoptó una visión del pueblo judío y del Estado de Israel centrada en las Escrituras, que una y otra vez confunde ambos conceptos. Este mes, tuiteó una nota de agradecimiento a Wayne Allyn Root, un autoproclamado "judío convertido en cristiano evangélico", por haberlo llamado "el mejor presidente de la historia para los judíos y para Israel".
Para Trump, el sine qua non del judaísmo es el cumplimiento de la promesa bíblica de la tierra de Israel para el pueblo judío. Con el apoyo de su base religiosa conservadora, reconoció formalmente a Jerusalén como capital del Israel moderno, y a las Alturas del Golán como "parte del Estado de Israel". Y a quienes lo acusan de antisemitismo, les responde mostrando estas y otras acciones similares. Cuando afirmó que Israel y los judíos jamás tuvieron un amigo mejor, hasta el hijo de Netanyahu lo apoyó.
Hace poco, Trump tuiteó que Rashida Tlaib, una congresista demócrata por Michigan, "odia a Israel y a todo el pueblo judío". Tras declarar que ella y otras tres congresistas (todas integrantes del así llamado "escuadrón") son "el nuevo rostro del Partido Demócrata", llegó a sugerir que los judíos preferidos por Obama son en realidad judíos inferiores. Al día siguiente proclamó: "Los que piensan votar por los demócratas son muy desleales al pueblo judío y muy desleales a Israel".
La situación se está saliendo de control. Conferir la condición de "buen judío" (o igual da, la de "buen cristiano" o "buen musulmán") a algún sector del electorado no es competencia del presidente de los Estados Unidos. Y es particularmente ofensivo cuando esos títulos se reservan exclusivamente a aliados políticos de la Casa Blanca. Igualmente preocupante es la tendencia de republicanos y demócratas por igual a condenar el antisemitismo sólo cuando proviene del otro partido, con lo que exponen su propia cínica apatía en relación con un antiguo flagelo.
La instrumentalización del judaísmo está debilitando a Estados Unidos, a Israel y al pueblo judío. Destruye los lazos que mantienen unido a Estados Unidos (E pluribus unum: "de muchos, uno") y le impide ganarse la confianza de socios internacionales. Puso en peligro el crucial apoyo bipartidario de Estados Unidos a Israel, y con él la seguridad y prosperidad del estado judío. Y sembró divisiones y discordia entre los judíos mismos.
Estados Unidos no necesita un rabino en jefe.
Traducción: Esteban Flamini