Hoe het publieke domein door trollen werd overgenomen
BERKELEY – Sinds 1900 hebben de menselijke technologie en organisatie zich in een duizelingwekkend tempo ontwikkeld. De mate van verandering in slechts een jaar had voor 1500 vijftig jaar of meer gekost. Oorlog en politiek plachten het corpus van de menselijke geschiedenis te vormen, tegen welke achtergrond vooruitgang in technologie en organisatie zich maar zeer langzaam ontvouwde – wanneer überhaupt. Nu is het tegenovergestelde het geval.
Het is de impact van de technologische innovatie op de marktplaats der ideeën die sommige van de meest gevolgrijke veranderingen heeft veroorzaakt. De overgang van het tijdperk van met de hand geschreven en gekopieerde manuscripten naar de drukpers van Gutenberg die werd ingevoerd tijdens de Copernicaanse revolutie (samen met bijna twee eeuwen religieuze genocide); pamfletten en koffiehuizen vergrootten de publieke sfeer en positioneerden de publieke opinie als een krachtige beteugeling van het gedrag van politiek heersers.
Zoals John Adams de tweede president van de Verenigde Staten later onderstreepte was 'de [Amerikaanse] revolutie al geëffectueerd voordat de oorlog uitbrak … in het gevoel en hart van het volk.' De beslissende intellectuele strijd zo weten we nu werd gewonnen door het pamflet Common Sense van de in Engeland geboren drukker Thomas Paine. Toch lag zelfs tijdens de tijd van de revolutie het tempo van verandering veel langzamer dan heden ten dage. In slechts twee mensenlevens zijn we van print-massamedia en krantenmagnaten gegaan naar radio en televisie en vervolgens door naar het internet en de huidige door sociale media gedreven publieke sfeer. En de meesten van ons zullen lang genoeg leven om mee te maken wat er hierna komt.
Er is bestaat inmiddels een grote consensus – tenminste onder degenen die niet volledig ondergedompeld zijn in sociale media propaganda – dat de huidige publieke sfeer ons niet goed doet. 'De sociale media zijn kapot,' zo schreef Amerikaans auteur Annalee Newitz onlangs in een opiniestuk voor de New York Times. 'ze hebben de manier waarop we met elkaar communiceren vergiftigd en het democratische proces ondermijnd. Velen van ons willen er afstand van nemen, maar we kunnen ons geen wereld zonder voorstellen.'
Westerse maatschappijen hebben een overeenkomstig sentiment al eerder ervaren. In de jaren dertig hoorden mijn oudooms hun ouders klagen hoe radio ervoor had gezorgd dat demagogen zoals Adolf Hitler, Charles Coughlin, en Franklin D. Roosevelt (die 'communist') het normale proces van het publieke discours konden omzeilen. Publieke debatten werden niet langer sober en rationeel gehouden door traditionele poortwachters. In het nieuwe tijdperk van uitzenden konden ongefundeerde memes zich zonder tussenkomst wijd en zijd verspreiden. Politici en ideologen die niet per se het publieke belang toegedaan waren konden regelrecht de oren van mensen binnendringen en hun hersenen kapen.
Tegenwoordig is het probleem niet een enkele demagoog, maar een publiek domein dat wordt vormgegeven door zwermen 'influencers,' propagandisten, en bots, allemaal semi-gecoördineerd door de dynamiek van het medium zelf. Wederom vormen ideeën van dubieuze kwaliteit en herkomst de gedachten van mensen zonder aan een adequate evaluatie en analyse te zijn onderworpen.
Subscribe now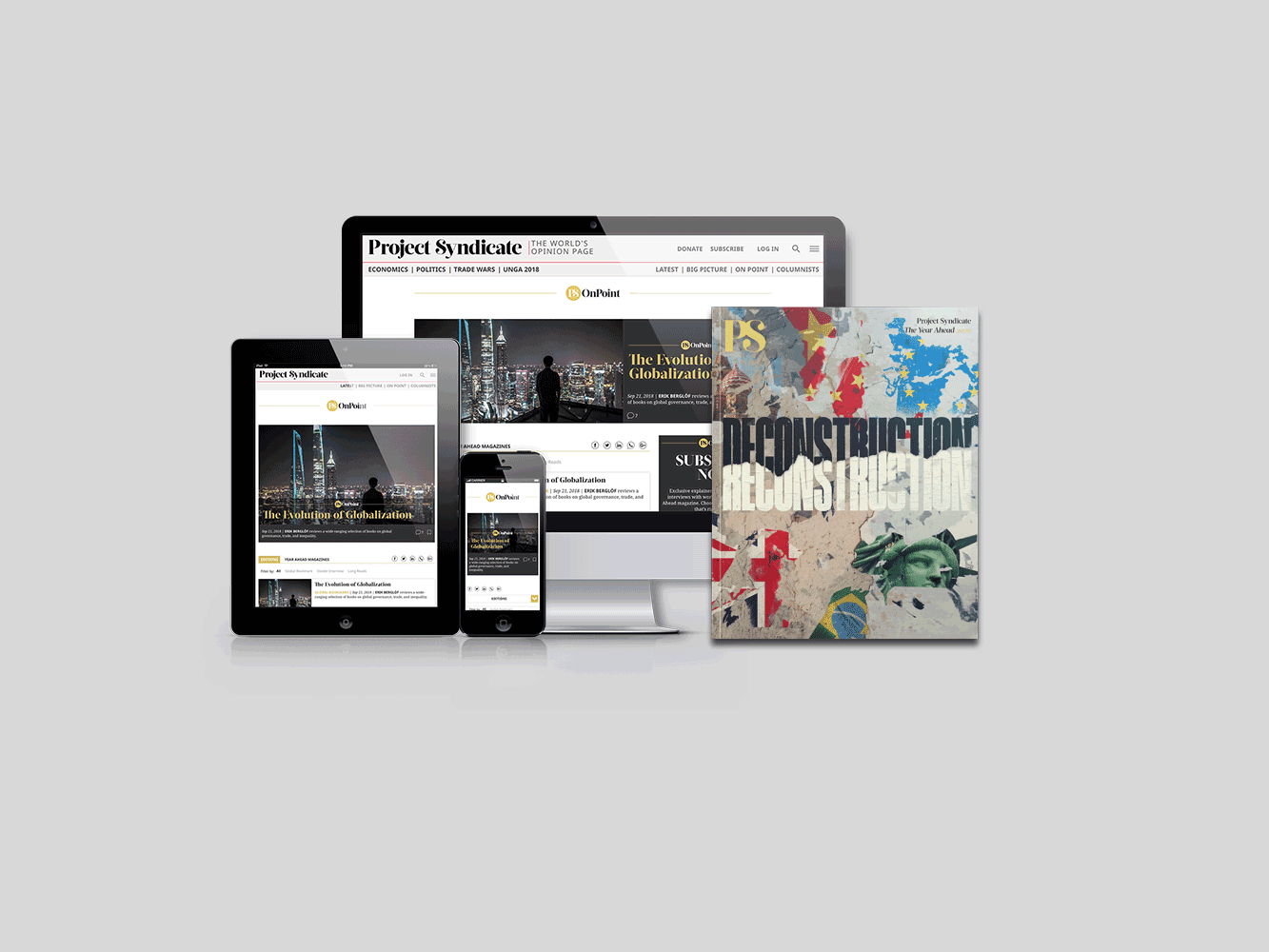 Subscribe now
Subscribe today and get unlimited access to OnPoint, the Big Picture, the PS archive of more than 14,000 commentaries, and our annual magazine, for less than $2 a week.
We hadden dit moeten zien aankomen. Een generatie geleden toen het 'net' nog beperkt was tot universiteiten en onderzoeksinstituten deed zich een jaarlijks 'septemberfenomeen' voor. Elk jaar werd eerstejaars aan het instituut een emailadres en/of gebruikersprofiel verstrekt, waarna ze snel hun onlinegemeenschappen zouden vinden. Ze zouden beginnen met praten en iemand zou onvermijdelijk geïrriteerd raken. De volgende maand zou elk informationeel of discursief nut dat het net normaal had worden overschaduwd door voortdurende giftige uitwisselingen.
Daarna werd het rustiger. Mensen bedachten zich goed in te pakken voordat ze de ether ingingen; ze leerden newbies niet zo serieus te nemen. Trollen vonden zich terug verbannen van de fora die ze zo graag verstoorden. En sowieso realiseerden de meesten die experimenteerden met de trol-levensstijl dat er maar weinig voor te zeggen is. De elf maanden daarop zou het net zijn weer doel dienen; het substantieel vergroten van het culturele, conversationele, en intellectuele bereik van elke gebruiker, en van de collectieve voorraad menselijk intelligentie.
Maar toen het internet zich naar elk huishouden en elke smartphone begon te verspreiden zijn de angsten over het gevaar van een 'eeuwige september' uitgekomen. Er kan meer geld verdiend worden met het opstoken van woede dan door het aanbieden van correcte informatie en het aanmoedigen van het sociale leerproces dat ooit internetnewbies leerde zich rustig te houden. En toch biedt het huidige internet wel degelijk waardevolle informatie, en zoveel dat nog maar weinigen ons leven zonder kunnen voorstellen. Om toegang tot deze informatie te krijgen hebben we er zwijgend in toegestaan dat de architecten van Facebook, Twitter, Google (en vooral YouTube), en anderen de publieke sfeer vormgeven met hun woede en clickbait genererende algoritmes.
Ondertussen hebben ook anderen ontdekt dat er veel geld en macht verkregen kan worden door de publieke opinie online te vormen. Het is als je jouw visie wil overbrengen makkelijker om mee te liften op de woedemachine dan om een afgerond rationeel argument te ontwikkelen – vooral wanneer deze visie het eigenbelang dient en schadelijk voor het publieke goed is.
Newitz op haar beurt besluit haar recente commentaar met een hoopvolle boodschap: 'Het publieke leven is onherroepelijk veranderd door de sociale media; nu is het tijd voor iets anders,' zo schrijft ze, 'we moeten stoppen de verantwoordelijkheid voor het in stand houden van het publieke domein in handen van bedrijven en algoritmes te leggen – en deze teruggeven aan de mens. We moeten misschien gas terugnemen, maar we hebben al eerder democratieën uit chaos gecreëerd. We kunnen dit opnieuw doen.'
Dit soort hoop zullen journalisten dezer dagen hard kunnen gebruiken. Maar helaas suggereert een rationele evaluatie van onze situatie dat die ongerechtvaardigd is. De eeuwige september van onze onvrede is aangebroken.
Vertaling Melle Trap