Los santuarios terroristas de las Filipinas
La presencia de santuarios insurgentes o terroristas en países no beligerantes es uno de los problemas más difíciles y explosivos en las relaciones internacionales. Fue un hecho central en la Guerra de Vietnam, produjo casi la destrucción del Líbano y sigue asolando a la coalición en Irak. También es clave en la actual guerra al terrorismo en el sudeste asiático.
Vietnam difería de Corea y Malasia, donde prevalecieron la contención y la contrainsurgencia, porque los comunistas podían rebasar a las fuerzas aliadas en Vietnam del Sur utilizando el territorio "neutral" de Camboya y Laos. Como con la presencia de la OLP en el Líbano hasta 1982, esta estrategia sumió a los desventurados países huéspedes en la guerra civil y provocó invasiones por parte de potencias más fuertes, lo que a su vez impulsó más movimientos extremistas: el Khmer Rouge, Hezbollá y la Jihad Islámica.
Como los países huéspedes anteriores, las Filipinas es un estado débil, en paz con sus vecinos y Occidente. Sin embargo, desde 1994, sus ingobernables islas del sur han reemplazado a Afganistán como el principal lugar de entrenamiento y refugio de los fanáticos de la jihad del sudeste asiático. La mayoría son indonesios que pertenecen a Jemaah Islamiyah (JI), Mujahidin Kompak, y otras facciones del Darul Islam.
Por ejemplo, los egresados de los campos terroristas de Mindanao ahora rivalizan en cantidad con la generación más antigua de alumnos afganos procedentes del sudeste asiático, que forjaron vínculos con al-Qaeda. Los veteranos de los campos de Mindanao participaron en casi todos los ataques con bombas relacionados con la JI desde el 2000, incluido el ataque que mató a cientos de personas en Bali en el 2002. Las nuevas legiones ahora representan un peligro para los años venideros.
Los ataques terroristas a EE.UU. en septiembre de 2001 dieron ímpetu al interés estadounidense en el sur de las Filipinas. Apenas unas pocas semanas después, los estrategas del Pentágono negociaron un retorno de sus tropas a Mindanao por primera vez desde la era colonial. De hecho, Mindanao fue el segundo frente de la guerra contra el terrorismo hasta que Irak comenzó a dominar las percepciones que los EE.UU. tenían sobre el principal foco de amenazas. De manera similar, el Primer Ministro australiano John Howard abogó abiertamente por la realización de ataques militares preventivos a los santuarios terroristas en la región.
Mindanao no es Camboya ni el Líbano, pero el dilema esencial es el mismo. ¿Cómo se separa el parásito terrorista de su involuntario huésped, sin ejercer una violencia fatal contra el paciente?
Subscribe to Project Syndicate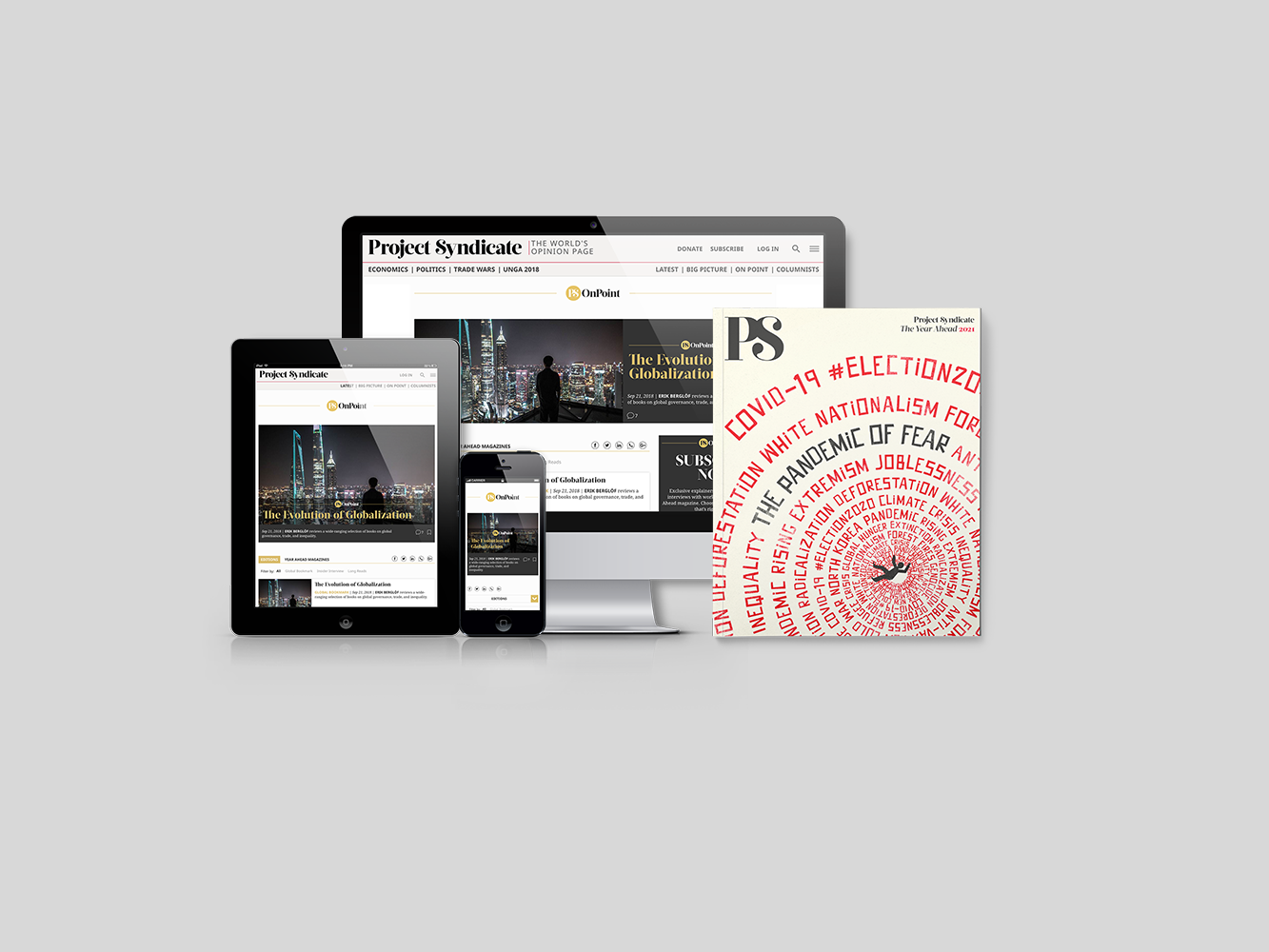 Subscribe to Project Syndicate
Enjoy unlimited access to the ideas and opinions of the world's leading thinkers, including weekly long reads, book reviews, topical collections, and interviews; The Year Ahead annual print magazine; the complete PS archive; and more. All for less than $9 a month.
En las Filipinas, el diagnóstico se complica por el hecho de que los terroristas forman parte de una volátil insurgencia musulmana con la que Occidente no tiene un conflicto abierto. El Frente de Liberación Moro Islámico (MILF) es el mayor grupo separatista del sudeste asiático. Disfruta de apoya popular, expresa motivos de protesta legítimos y está participando en conversaciones de paz. Sin embargo, como los palestinos, el MILF está dividido en facciones, y sus líderes no pueden excluir a los terroristas de las áreas que controlan, o no están dispuestos a ello.
En parte, esto refleja una estrategia política del MILF frente a la incapacidad de Manila de hacer concesiones significativas. El gobierno de la Presidente Gloria Arroyo está en una posición muy débil y en febrero declaró el estado de emergencia tras un abortado intento de golpe de estado y meses de inestabilidad tras las acusaciones de fraude en las elecciones del 2004. Entre ellas se encuentra la denuncia de que las fuerzas armadas manipularon el voto de Mindanao, lo que subraya cómo el fracaso del estado en el sur, un ejército politizado y la parálisis en la capital se refuerzan entre si en una espiral descendente.
El fracaso del estado en el sur de las Filipinas está poniendo en riesgo a la región entera. Tras una difícil transición a la democracia, el estado indonesio –tradicionalmente fuerte- está reafirmando su presencia, obligando a salir a los fanáticos de la jihad y empujándolos a las porosas fronteras de Mindanao. A pesar de las preocupaciones sobre el conflicto en el sur de Tailandia, no hay enclaves secesionistas que estén más allá del control del gobierno, y no hay señales de la participación de terroristas extranjeros.
Sólo en las Filipinas estamos en presencia de un fracaso del estado, una insurgencia crónica y la proliferación de vínculos entre los terroristas locales y extranjeros, lo que crea una combinación letal. Si se añade un ejército inquieto y una administración impotente, el país se ha convertido en el eslabón más débil de la guerra contra el terrorismo en el Sudeste Asiático.
¿Qué se debe hacer? Las fuerzas estadounidenses están investigando los santuarios en la forma de ejercicios de entrenamiento, y están apoyando ataques aéreos focalizados. Pero deben proceder con sutileza para no ser empujadas a una guerra de fuego cruzado que podría catalizar nuevas alianzas entre los militantes locales y extranjeros. En Camboya y el Líbano fracasó el enfoque militar convencional, y ocurriría lo mismo en Mindanao.
En lugar de esto, el proceso de paz se debe complementar con ataques militares de precisión quirúrgica que se basen en mayores actividades de inteligencia, alejando a los extremistas de la corriente principal del MILF. Un mecanismo crucial, aunque incipiente, de esta campaña es el Grupo de Acción Conjunta Ad Hoc, creado por el gobierno filipino y los negociadores del MILF para facilitar la cooperación contra los "elementos sin ley" en el territorio del MILF. El mandato del Grupo debería ampliarse y se le deben entregar recursos para permitirle enfrentar el terrorismo de manera explícita.
A cambio de la cooperación del MILF, Estados Unidos, Australia y otros países interesados deben tomar la iniciativa política y fortalecer la capacidad del gobierno de ir creando un acuerdo de paz sostenible para Mindanao. Un ingrediente indispensable para la paz será la entrega de ayuda pronta y generosa tras el conflicto.
También será importante hacer reformas a la seguridad. Las fuerzas armadas filipinas deben estar mejor equipadas para cerrar cualquier santuario terrorista que pueda quedar, y mantenerlo cerrado. Sin embargo, se tratará de una misión fútil hasta que se profesionalicen y despoliticen a través de una reorientación hacia la defensa externa, la seguridad fronteriza y las operaciones especiales. Sólo entonces perderán sus intereses creados en una insurgencia sin fin.