Ser apátrida en una pandemia
LONDRES – Maijaan Nessa, una mujer musulmana de 38 años, nació en India de padres indios. Ha vivido allí, en el estado de Assam, toda su vida. Pero, hace siete años, fue declarada extranjera, la arrestaron y la detuvieron. Mientras languidecía detenida, su hijo mayor, angustiado, se suicidó. A pesar de esta devastadora tragedia personal, y las barreras creadas por la pobreza y el analfabetismo, su marido musulmán bengalí y el resto de su familia siguieron luchando por su liberación hasta que, casi cinco años después de haber sido detenida por primera vez, Maijaan fue liberada. Pero su condición está muy lejos de ser segura.
Maijaan es víctima de un proyecto político de muchos años para actualizar el Registro Nacional de Ciudadanos en Assam de una manera que excluye a enormes grupos de la población, principalmente musulmanes y gente de origen bengalí. En 2019, cuando se "finalizó" el Registro Nacional de Ciudadanos, 1,9 millones de personas fueron oficialmente declaradas no-ciudadanos, como había sucedido con Maijaan. De pronto, todas ellas estaban al borde de ser apátridas.
Esa "violencia burocrática" no es nada nuevo. Desde los kurdos en Siria en los años 1960 hasta los rohingya en Myanmar en los años 1980, los grupos minoritarios muchas veces han sido blanco de leyes de ciudadanía basadas en la etnicidad.
En 2013, la Corte Constitucional de República Dominicana emitió un dictamen que despojó de su nacionalidad a decenas de miles de dominicanos de descendencia haitiana, en lo que se describió como un "genocidio civil". En Kenia, miembros de comunidades minoritarias deben atravesar procesos de evaluación para obtener reconocimiento como ciudadanos y recibir un documento de identidad.
Los miembros de las comunidades mayoritarias probablemente no se imaginan teniendo que demostrar su nacionalidad ante agentes del estado sospechosos y hostiles en el país donde nacieron y fueron criados. Dan por sentada una documentación básica como certificados de nacimiento y documentos de identidad, que se pueden presentar fácilmente ante un funcionario inquisitivo.
Sin embargo, para los miembros de las comunidades minoritarias y aquellas personas que son descendientes de inmigrantes, la nacionalidad muchas veces es tenue, en el mejor de los casos. Sin documentación, la ciudadanía puede ser prácticamente imposible de probar. Y, como hemos visto en Assam y otras partes, directamente puede ser rescindida por leyes y prácticas discriminatorias.
Subscribe to Project Syndicate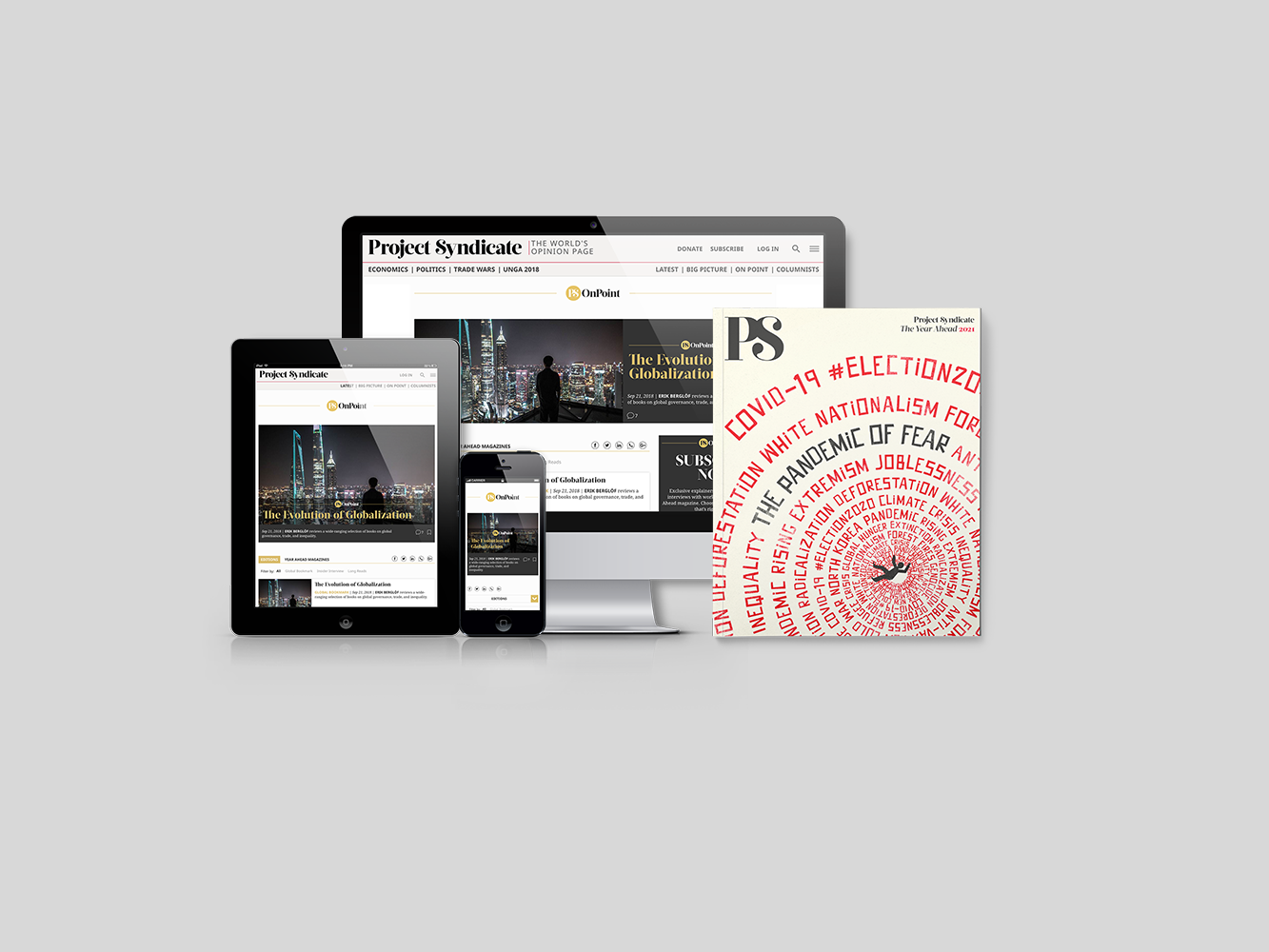 Subscribe to Project Syndicate
Enjoy unlimited access to the ideas and opinions of the world's leading thinkers, including weekly long reads, book reviews, topical collections, and interviews; The Year Ahead annual print magazine; the complete PS archive; and more. All for less than $9 a month.
Hoy se calcula que 15 millones de personas son apátridas y decenas de millones más corren el riesgo de perder su nacionalidad. Si bien las minorías se ven afectadas de manera desproporcionada, las leyes de ciudadanía también suelen tener como blanco a las mujeres al impedirles traspasar su nacionalidad a sus hijos en iguales términos que los hombres, al limitar su derecho a adquirir, cambiar o retener su nacionalidad o al limitar su capacidad para conferir nacionalidad a cónyuges no ciudadanos.
La negación de la nacionalidad conduce a la exclusión y a la privación en todas las facetas de la vida. Cuando comenzó la pandemia del COVID-19 a comienzos de 2020, los gobiernos se esforzaron por proteger a sus ciudadanos con atención médica, respaldo económico y ayuda de emergencia. Los apátridas fueron excluidos y discriminados y, dadas las alteraciones que sufrieron los registros de nacimiento y civiles, el acceso a la nacionalidad estuvo aún más restringido que lo normal.
Asimismo, los apátridas –que ya soportan una discriminación estructural endémica- muchas veces fueron utilizados como chivos expiatorios, vilipendiados, detenidos arbitrariamente y hasta expulsados de sus propios países. Como explicó el año pasado Maalini Ramalo de Desarrollo de Recursos Humanos para Zonas Rurales de Malasia, el miedo al arresto y al maltrato dejó a muchas comunidades apátridas ya marginalizadas "con miedo de salir a hacer las compras, mucho menos acceder a otra atención médica de emergencia básica".
Más de un año después de que comenzó la pandemia, poco ha cambiado. De hecho, la indiferencia institucional y pública a la exclusión de los apátridas, junto con la violencia estructural de la que son víctimas, sigue inalterable. Y están surgiendo nuevos desafíos, como garantizar un acceso equitativo a las vacunas contra el COVID-19.
Una vez más, Maijaan es un buen ejemplo. Fue liberada por la pandemia, que llevó a la Corte Suprema India a ordenar la liberación de los "extranjeros" que habían estado detenidos por dos o más años. Pero los magros recursos de su familia ya se habían agotado debido a los costosos honorarios legales. Y, por ser "extranjera", no tenía derecho al respaldo modesto que el gobierno indio les ofreció a sus ciudadanos.
Es más, como condición para su liberación, Maijaan debe reportarse semanalmente ante la policía local, de modo que no puede ganarse la vida como trabajadora migrante como su marido. Si la discriminación estructural llevó a Maijaan al borde de la pobreza, la pandemia amenaza con empujarla por el precipicio –todo bajo el espectro amenazante de la apatridia.
La historia de Maijaan es una de muchas documentadas en un nuevo informe innovador, "Juntos podemos: el impacto del COVID-19 en la gente apátrida y una hoja de ruta para el cambio". El informe es el trabajo de una colaboración única entre un consorcio de activistas apátridas, grupos de base y ONG que hoy operan en 13 países.
En base a las experiencias y a la competencia de los integrantes del consorcio, el informe destaca el impacto de la pandemia en los derechos de la gente apátrida –incluido el derecho a la nacionalidad, documentación y condición legal; el derecho a la no discriminación; el derecho a la salud, y los derechos civiles– en países desde Bangladesh hasta Malasia y Montenegro. La Hoja de ruta ofrece un marco para reformas destinadas a abordar los puntos ciegos institucionales, involucrando y consultando a las comunidades apátridas, y reconstruir de manera más inclusiva.
La pandemia del COVID-19 debería motivar a los gobiernos, a las agencias de las Naciones Unidas y a las organizaciones internacionales a trabajar de manera directa con la gente apátrida, a respetar sus derechos y a hacerse responsables ante ellas, a abordar las causas estructurales de la apatridia y a garantizar un cambio duradero. Los apátridas del consorcio, junto con sus compañeros, han demostrado cómo hacerlo. Pero no pueden por sí solos hacer que el mundo transite por el sendero correcto.