Jak sledováním výsledků zbavit svět krátkozrakosti
ŽENEVA – Ministři financí sjíždějící se do Washingtonu na výroční zasedání Světové banky a Mezinárodního měnového fondu nebudou trpět nedostatkem naléhavých témat k diskusi. Vzhledem k obavám z globální recese, obchodní války mezi USA a Čínou, důsledků vyjednávání v souvislosti s brexitem a nebezpečného dluhového převisu se ocitáme v nejstresovějším okamžiku posledních deseti let. Tyto těžkosti je třeba projednat a všichni bychom měli doufat, že z nich lze vyjít s minimálními škodami.
Neměly by ale odvést pozornost od ještě naléhavějších dlouhodobých výzev: splnění Cílů udržitelného rozvoje (CUR) Organizace spojených národů do roku 2030, realizace Pařížské klimatické dohody v průběhu příštích 30 let a reformy globální ekonomické soustavy, která posílí její způsobilost na příštích 50 let a ještě dál do budoucna.
Předpokladem toho všeho je skoncovat s krátkozrakostí, jíž se vyznačuje současná tvorba politik. Za tím účelem bychom měli vyvinout systémy hodnocení ke sledování postupu u těchto dlouhodobých priorit. Mám v této věci tři návrhy. Zaprvé, v oblasti tvorby ekonomických politik musíme přehodnotit HDP coby náš "klíčový ukazatel výkonnosti". Zadruhé, za účelem hodnocení pokroku u Pařížské dohody a CUR bychom měli přijmout nezávislé monitorovací nástroje. Zatřetí, musíme uvést do života "zainteresovaný kapitalismus", a to zavedením přehledného hodnocení podniků v oblasti životního prostředí, sociálních ohledů a firemního řízení (ESG).
U prvního bodu je zoufale zapotřebí, abychom změnili celkovou vztažnou soustavu svého ekonomického uvažování. Svět už 75 let mašíruje do rytmu bubnu zvaného "hrubý domácí produkt". Potřebujeme nový nástroj. HDP se prosadil, když se ekonomiky považovaly primárně za prostředek mobilizace válečné výroby. Od dnešních ekonomik se však očekává, že budou sloužit zcela jinému účelu: maximalizaci blahobytu a udržitelnosti.
Je načase uvažovat o novém přístupu. Skupina ekonomů ze soukromého sektoru, akademické obce a mezinárodních institucí, včetně Diane Coyleové a Mariany Mazzucatové, už pracuje na alternativních ukazatelích a způsobech jak napravit nedostatky HDP. Jejich Wealth Project, který se vyvinul ze snah iniciovaných Světovou bankou, předložil už řadu návrhů, jak lze pokročit vpřed.
Jedním "rychlým řešením" je například osvojit si ukazatel typu mediánního příjmu na hlavu, který lépe odráží hospodářské poměry, s nimiž se potýkají skuteční lidé. Ambicióznějším ukazatelem je "přírodní kapitál", založený na ekosystémech, rybích populacích, nerostech a dalších přírodních aktivech země. Jelikož by tato "bilance" musela zahrnout i lidský kapitál, dokázali bychom všechny podstatné prvky začlenit do jednoho kombinovaného hodnocení.
Subscribe now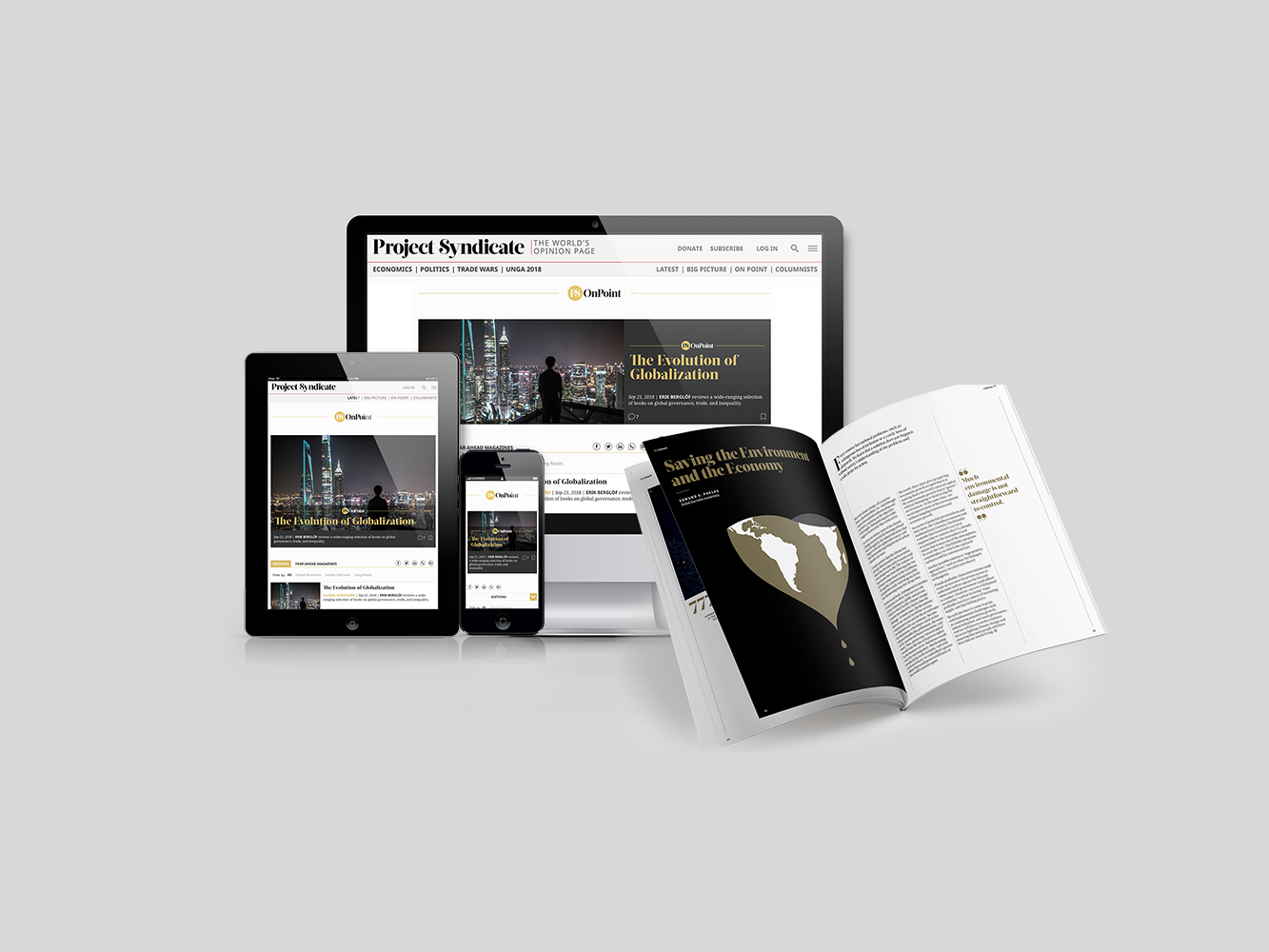 Subscribe now
Subscribe today and get unlimited access to OnPoint, the Big Picture, the PS archive of more than 14,000 commentaries, and our annual magazine, for less than $2 a week.
Zadruhé, jak nám připomínají mladí klimatičtí demonstranti jako Greta Thunbergová, ústředním bodem národní i mezinárodní správy je zapotřebí učinit bezuhlíkové cíle a poptávku po spravedlivějším ekonomickém systému. Jinak bude sílit všelidová nabroušenost proti "elitám" a přetrvá společenská a politická polarizace.
Na tomto poli je jednou z možností přijmout nezávislé nástroje jako Climate Action Tracker, který sleduje pokrok každé země ke splnění národních závazků přijatých v rámci Pařížské dohody. Vlády a mezinárodní organizace by při vykazování dosažených výsledků a sdílení osvědčených postupů mohly využívat stejné systémy hodnocení.
Také je třeba, aby se tvůrci politik a další lídři konstruktivně zabývali protestními hlasy. Za tím účelem bychom měli u každého CUR vyvinout široce přístupnou platformu, aby byl každému k dispozici kanál, skrze nějž může nabídnout své nápady a dovednosti. Úsilí o splnění CUR zemím neznemožňuje klást na první místo svá vlastní společenství. CUR v oblasti zdraví a blahobytu, vzdělávání, genderové rovnosti, slušné práce, nižších nerovností a silnějších institucí se všechny vejdou do programů na národní úrovni. Oživený důraz na suverénní jednání nám navíc může pomoci dosáhnout vhodné rovnováhy mezi globálními cíli a požadavky na národní autonomii.
Konečně, měli bychom si uvědomit, jak se v posledních 50 letech změnila úloha byznysu. V roce 1970, kdy laureát Nobelovy ceny za ekonomii Milton Friedman obhajoval "převahu akcionářů", si podniky buď svůj širší sociální vliv neuvědomovaly, nebo byly příliš malé na to, aby sociálně-ekonomické bilance změnily. Ve světě globálních dodavatelských řetězců a nadnárodních korporací s technologickou převahou je však tato úzká představa neudržitelná.
Jak zřetelně ukazuje nedávné prohlášení Kulatého stolu podniků, vstoupili jsme do věku "zainteresovaného kapitalismu" (což je model, jejž Světové ekonomické fórum přijímá od počátku 70. let). Způsoby měření výkonu podnikatelského sektoru se budou muset změnit; u všech podnikatelů už se přitom mělo rozvinout uvažování zohledňující ESG. Tato měřítka je teď potřeba zahrnout do finančních výkazů a výročních zpráv.
Dobrou zprávou je, že už se tímto směrem ubírá mnoho podniků. Ještě lepší je, že se brzy budou moci opřít o společný způsob hodnocení, aktuálně vyvíjený Mezinárodní radou podniků, skupinou, jíž předsedá výkonný ředitel Bank of America Brian Moynihan. Toto úsilí má podporu "velké čtyřky" účetních firem, jejichž dřívější zkušenost s podobnými iniciativami by se mohla ukázat jako užitečná. Pokud nový systém hodnocení přijme dostatečný počet zainteresovaných stran, mohl by se celosvětově stát vůdčím indikátorem podnikové výkonnosti.
Přijetí těchto tří systémů hodnocení – nového měření globálního růstu, sledování klimatu a ukazatele ESG – by výrazně přispělo k řešení největších dlouhodobých výzev světa. Rovněž by nám pomohlo tlumit současné hospodářské krize a předcházet budoucím, neboť by rozladěné veřejnosti ukázalo, že političtí a obchodní lídři nepracují jen ve vlastním zájmu, ale skutečně v zájmu všech. Vyzývám všechny zainteresované strany v globální ekonomice, aby se připojily k těmto snahám ukončit éru "krátkodobismu".
Z angličtiny přeložil David Daduč