Nuevos indicadores para terminar el cortoplacismo
GINEBRA – A los ministros de finanzas congregados en Washington para las reuniones anuales del Banco Mundial y el Fondo Monetario Internacional no les faltan temas urgentes que discutir. El temor a una recesión global, la guerra comercial sinoestadounidense, el resultado de las conversaciones por el Brexit y una peligrosa acumulación de deuda hacen de esta coyuntura económica la más difícil en un decenio. Son temas que hay que discutir, y ojalá puedan resolverse con el menor daño posible.
Pero no deberían desviar la atención de desafíos a largo plazo todavía más apremiantes: alcanzar los Objetivos de Desarrollo Sostenible (ODS) de Naciones Unidas en 2030; avanzar en el cumplimiento del acuerdo climático de París en los próximos 30 años; y reformar el sistema económico global para adecuarlo a los próximos 50 años y después.
Todo esto implica poner fin al cortoplacismo económico que subyace a la formulación de políticas en la actualidad. Para ello, debemos crear indicadores que nos permitan medir nuestro desempeño en relación con estas prioridades a largo plazo. Tengo en tal sentido tres sugerencias. En primer lugar, debemos reconsiderar el uso del PIB como "principal indicador de desempeño" en política económica. En segundo lugar, adoptar herramientas de seguimiento independientes para la evaluación de los avances respecto del acuerdo de París y de los ODS. En tercer lugar, implementar el "capitalismo de partes interesadas" mediante la introducción de indicadores ambientales, sociales y de gobernanza (ASG) para las empresas.
Respecto de lo primero, es urgente cambiar el marco de referencia económico general. El mundo lleva 75 años marchando al ritmo del tambor del "Producto Interno Bruto"; pero ahora necesitamos otro instrumento. El PIB ganó aceptación en un momento en que se veía a las economías más que nada como vehículos para movilizar la producción en tiempos de guerra. Pero hoy se espera que las economías cumplan un propósito totalmente diferente: maximizar el bienestar y la sostenibilidad.
Es hora de considerar un nuevo enfoque. Un grupo de economistas representantes del sector privado, la academia y los organismos internacionales (del que forman parte Diane Coyle y Mariana Mazzucato) ya estuvo trabajando en la creación de medidas alternativas y modos de corregir los defectos del PIB. De este trabajo, basado en esfuerzos iniciados por el Banco Mundial, surgió el Wealth Project, un proyecto para la medición de la riqueza de las economías que ya ha presentado una variedad de propuestas.
Por ejemplo, una corrección sencilla sería usar la mediana del ingreso per cápita, que es un indicador más preciso de la situación económica de las personas reales. Otra medición más ambiciosa es el "capital natural", que tiene en cuenta los ecosistemas, bancos de peces, minerales y otros recursos naturales de los países. Como este "balance" también debería incluir el capital humano, podríamos integrar todos los elementos relevantes en un único indicador compuesto.
Subscribe now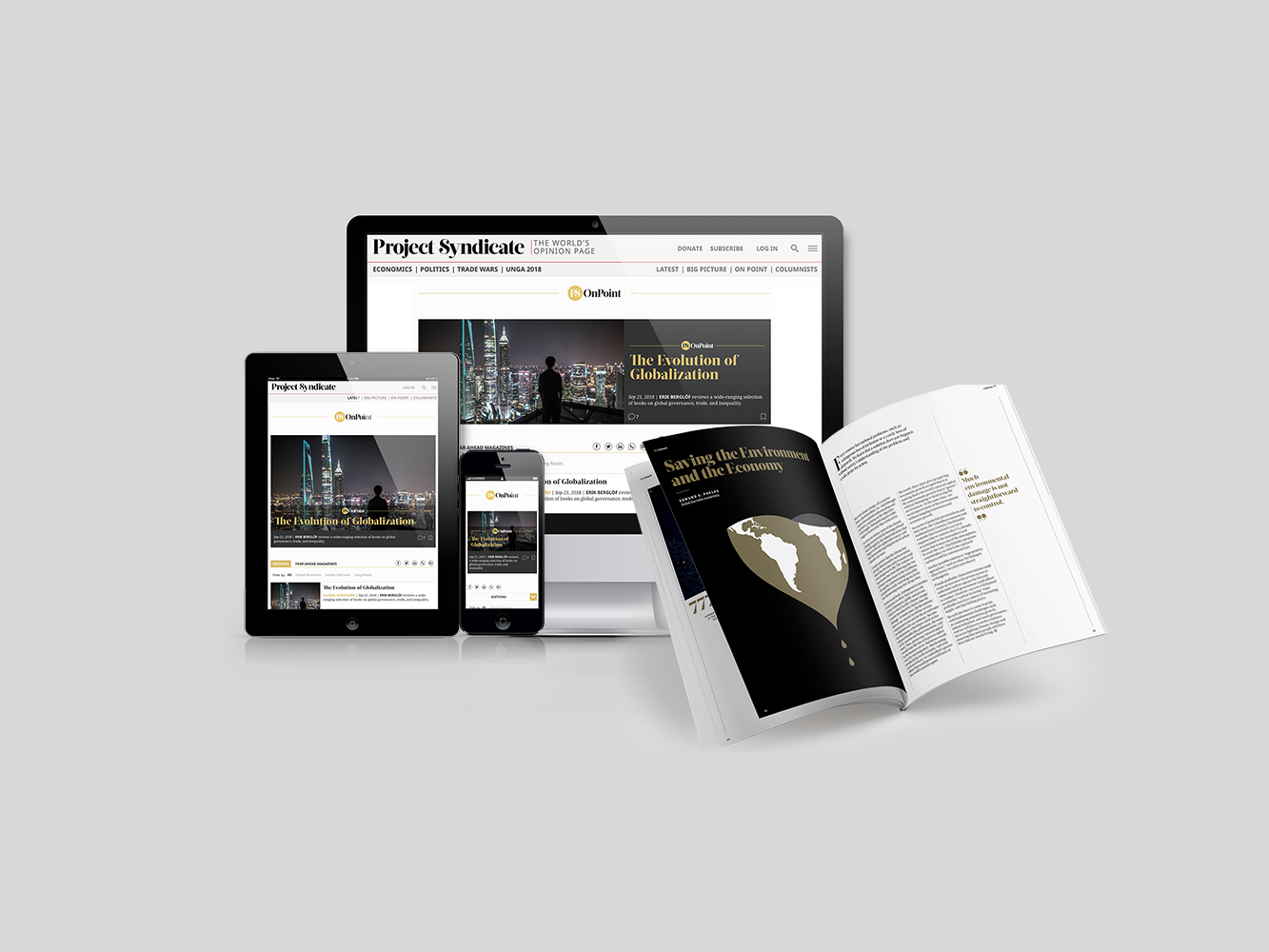 Subscribe now
Subscribe today and get unlimited access to OnPoint, the Big Picture, the PS archive of more than 14,000 commentaries, and our annual magazine, for less than $2 a week.
En segundo lugar, como nos recuerdan jóvenes activistas climáticos como Greta Thunberg, hay que poner las metas de emisión nula de carbono y la demanda de un sistema económico más equitativo en el centro de la gobernanza nacional e internacional. De lo contrario, el rechazo popular a las "élites" se intensificará, y la polarización social y política continuará.
En esto, una opción es adoptar herramientas independientes como el Climate Action Tracker, un indicador que muestra el avance de cada país hacia el cumplimiento de sus compromisos nacionales conforme al acuerdo de París. Gobiernos y organismos internacionales pueden usar ese mismo indicador al momento de informar en relación con su desempeño y compartir recomendaciones en las reuniones internacionales.
También es necesario que las autoridades encargadas de la formulación de políticas y otros dirigentes tengan un diálogo más constructivo con las voces de la protesta. Para ello deberíamos elaborar una plataforma de fácil acceso para cada uno de los ODS, de modo que todos tengan un canal a través del cual ofrecer sus propias ideas y habilidades. El avance hacia los ODS no impide a los países priorizar a sus propias comunidades. Los ODS referidos a salud y bienestar, educación, igualdad de género, trabajo digno, reducción de desigualdades y fortalecimiento de las instituciones son totalmente compatibles con las agendas de nivel nacional. Además, un énfasis renovado en la acción soberana puede ayudarnos a hallar el equilibrio justo entre los objetivos globales y las demandas de autonomía nacional.
Finalmente, debemos reconocer cómo ha cambiado el papel de las empresas en los últimos 50 años. En 1970, cuando el premio Nobel de economía Milton Friedman defendió la "primacía del accionista", las empresas no eran conscientes de su impacto social a gran escala, o eran demasiado pequeñas para alterar los equilibrios socioeconómicos. Pero en un mundo de cadenas globales de suministro y corporaciones multinacionales con supremacía tecnológica, esa visión estrecha es insostenible.
Como dejó claro una reciente declaración de la organización empresarial estadounidense Business Roundtable, hemos ingresado en la era del "capitalismo de partes interesadas" (un modelo que el Foro Económico Mundial adoptó ya a principios de los setenta). Las métricas empresariales tienen que cambiar, y todos los directivos de empresa ya tendrían que haber desarrollado una mentalidad ASG. Es necesario incorporar estos criterios a los estados financieros y a los informes anuales.
La buena noticia es que muchas empresas ya van en esta dirección. Mejor aún, pronto podrán usar un indicador compartido, que está desarrollando el International Business Council, una organización presidida por Brian Moynihan, director ejecutivo del Bank of America. Esta iniciativa tiene el apoyo de las cuatro empresas contables más importantes del mundo (las "Big Four"), cuya experiencia pasada con iniciativas similares puede resultar útil. Si suficientes actores adoptan el nuevo sistema, puede convertirse en uno de los principales indicadores de desempeño empresarial en todo el mundo.
La adopción de estos tres tipos de indicadores (nuevas métricas globales de crecimiento, una herramienta de seguimiento de la acción climática y una medición del desempeño ASG) contribuiría en gran medida a la solución de los mayores desafíos que enfrenta el mundo a largo plazo. También nos ayudaría a mitigar las crisis económicas de la actualidad y evitar otras en el futuro, al demostrarle a una opinión pública descontenta que las dirigencias políticas y empresariales realmente están trabajando por el interés de todos y no sólo el propio. Invito a todos los actores de la economía global a unirse a estos esfuerzos para terminar la era del cortoplacismo.
Traducción: Esteban Flamini