Salvar a Venezuela
SANTIAGO – Venezuela sigue cayendo en picada. El país, dueño de las mayores reservas de petróleo del mundo y en algún momento el más rico de América Latina, hoy día se encuentra devastado y sufriendo un colapso económico total. Su PIB se ha desplomado el 54% desde el máximo alcanzado en 2013, la segunda mayor caída que registra la historia moderna, según el Instituto de Finanzas Internacionales.
Con una asombrosa inflación que llegará al 10.000.000% en el año en curso, de acuerdo al Fondo Monetario Internacional, y con un salario mínimo mensual por debajo de US$3, un gran porcentaje de la población se encuentra en la extrema pobreza. Alrededor de cuatro millones de personas están malnutridas, y algunas han muerto de desnutrición. Han resurgido enfermedades evitables con vacunas, o cuya causa es el agua sucia, como la fiebre tifoidea y la hepatitis A. Los hospitales, carentes de medicinas, personal y equipos, se han vuelto disfuncionales, lo que ocasiona aún más muertes.
La culpa recae plenamente en las desastrosas políticas económicas, la corrupción y el favoritismo del presidente Nicolás Maduro y su predecesor Hugo Chávez. El régimen atribuye esta espantosa situación a las sanciones internacionales, pero el deterioro económico de Venezuela comenzó mucho antes. Las confiscaciones arbitrarias (al igual que la delincuencia y la violencia en las calles) son una amenaza constante, un conjunto bizantino de controles administrativos ha vuelto inútil al sistema de precios, y no hay divisas para importar los repuestos necesarios para hacer funcionar los camiones y la maquinaria industrial. En este ambiente, las empresas no pueden prosperar y la economía no puede crecer.
Tristemente, el dolor y la destrucción no se limitan solo al ámbito económico. El aspecto más aterrador de la tragedia de Venezuela es la violencia infligida a los venezolanos por su propio gobierno. Según el contundente informe emitido recientemente por la Alta Comisionada para los Derechos Humanos de las Naciones Unidas, Michelle Bachelet (expresidenta de Chile), miles de personas han muerto en operaciones de seguridad realizadas por el gobierno, y cientos de opositores al régimen languidecen en las cárceles, donde son sometidos a golpes, ahogamientos simulados, violencia sexual y otras formas de tortura. Con más de cuatro millones de personas, casi una de cada ocho, que ya han huido del país, no existe excusa para que ningún actor de la comunidad internacional permanezca cruzado de brazos.
En marzo de 2019, el Banco Interamericano de Desarrollo reconoció como presidente interino de la nación a Juan Guaidó, el presidente de la Asamblea Nacional, y a Ricardo Hausmann, de la Universidad de Harvard, como gobernador dicha entidad. Las otras instituciones multilaterales deberían seguir el ejemplo del BID. El mundo tiene que insistir en la ilegitimidad del régimen de Maduro y en la necesidad de que haya elecciones libres y una transición a la democracia, y que se ponga fin al sufrimiento de los venezolanos.
El equipo de Guaidó ya ha elaborado un plan para la reconstrucción de Venezuela post-Maduro. La comunidad internacional debería hacer lo propio a través de un esfuerzo coordinado por parte de gobiernos, entidades multilaterales y ONG. El empeño y los recursos necesarios para reconstruir Venezuela serán vastos. Las primeras prioridades son proporcionar alimentos, agua potable y suministros médicos, y ayudar a que los niños regresen a las escuelas.
Subscribe now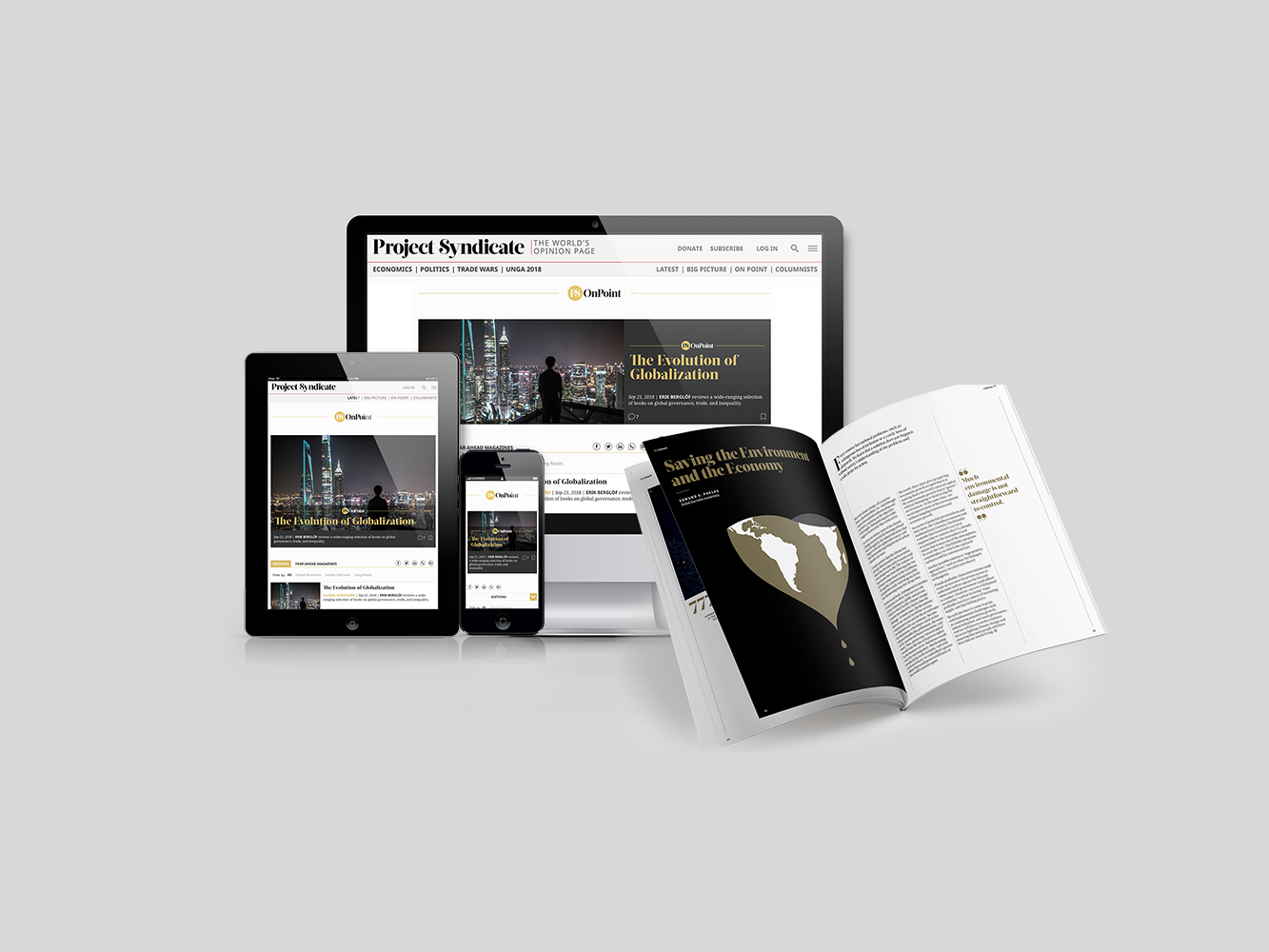 Subscribe now
Subscribe today and get a free copy of our new magazine, Sustainability Comes of Age, along with unlimited access to OnPoint, the Big Picture, the entire PS archive of more than 14,000 commentaries, and our annual magazine, for less than $2 a week.
El próximo paso debe ser la reparación de la infraestructura. La red de energía eléctrica ha sido pobremente mantenida, la distribución y el almacenamiento del agua son anticuados, y en el sector agrícola, que abastece menos del 25% de las necesidades alimentarias del país, existe una extrema falta de insumos como fertilizantes y semillas. Y, puesto que la producción de petróleo ha caído más del 70% desde 2006, la modernización y la reestructuración de este sector resultan absolutamente cruciales.
Venezuela también tendrá que restaurar sus diezmadas instituciones judiciales y legislativas, reprivatizar con la máxima transparencia las empresas nacionalizadas y, además, reducir y reestructurar su enorme deuda de US$150 mil millones a fin de evitar la incautación de activos por parte de los acreedores, lo que podría paralizar la recuperación económica. El gobierno interino ya ha producido un libro blanco en el que describe sus planes para poner esto en práctica.
La comunidad internacional debe prestar su apoyo al menos en tres ámbitos. Primero, tiene que reconocer de inmediato la necesidad de reducir fuertemente la deuda, en lugar de intentar postergar lo inevitable por años. Segundo, el FMI y otras instituciones multilaterales deberán proporcionar ayuda de emergencia a la balanza de pagos. Y, tercero, las donaciones serán indispensables para atender las urgentes necesidades humanitarias y evitar que la deuda externa vuelva a acumularse demasiado rápido.
Sin embargo, nada de esto puede suceder hasta, y a menos, que Venezuela instale un nuevo y legítimo gobierno con pleno control de la situación en la calle. Las negociaciones intermitentes entre los equipos de Maduro y Guaidó –cuya ronda más reciente fue patrocinada por Noruega– no han llegado a ninguna parte. Hace un par de semanas, los representantes de Maduro abandonaron la mesa de negociaciones afirmando que no continuarían conversando mientras Estados Unidos intensifica sus sanciones.
Obviamente, el diálogo es imprescindible para poner fin a la catástrofe venezolana. Pero la comunidad internacional no debe caer en el error de considerar las conversaciones como un encuentro de dos partes de buena voluntad que necesitan un estímulo amistoso para subordinar sus diferencias a un objetivo común. Maduro encabeza un régimen dictatorial que inflige violencia y sufrimiento a diario. Los representantes de la Asamblea Nacional –el grupo de Guaidó– son funcionarios democráticamente elegidos que han sido objeto de dicha violencia. Las conversaciones no rendirán resultados a menos que las democracias del mundo ejerzan máxima presión diplomática sobre Maduro.
Esto suscita la espinuda cuestión de las sanciones. Hace algunas semanas, el presidente de Estados Unidos, Donald Trump, promulgó un decreto que prohíbe toda transacción comercial con entidades del Estado venezolano y, además, congela los activos del gobierno y de varios funcionarios venezolanos. A algunos críticos les han preocupado, y con razón, las consecuencias que esto tendrá sobre los pobres de Venezuela. A otros les inquieta su posible efecto indirecto sobre las empresas privadas locales, cuya mayoría ya se encuentra al borde del colapso.
Sin embargo, incluso quienes encontramos ofensiva la administración de Trump, debemos admitir que el argumento a favor de las sanciones duras tiene peso. Maduro no va a abandonar el poder impulsado por su bondad. La reciente revelación –confirmada por funcionarios tanto estadounidenses como venezolanos– que se han estado llevando a cabo contactos de alto nivel a puertas cerradas, sugiere que la presión internacional comienza a producir resultados.
Además, no hay garantía alguna de que el régimen vaya a emplear recursos adicionales para alimentar a la población que sufre de hambre. Durante el segundo trimestre de 2019, en medio de una crisis nacional sin precedentes y ya bajo estrictas sanciones, PDVSA, la petrolera estatal, amortizó US$800 millones a la empresa rusa Rosneft. Las prioridades de Maduro están claras.
En vista de lo catastrófico de la crisis política, económica y humanitaria, el imperativo moral exige actuar ahora mismo. Hubo una época en que Venezuela fue el orgullo y el ejemplo de democracia de América Latina. Puede volver a ser lo mismo: un país libre, estable y productivo, en el que los ciudadanos viven en paz y con seguridad.
Traducción de Ana María Velasco