Rusia actúa como estratega, no como aguafiestas
MADRID – El 1 de octubre, el presidente ucraniano Volodymyr Zelensky anunció el apoyo de su gobierno a un acuerdo tendente a celebrar elecciones en las provincias orientales de Luhansk y Donetsk (capturadas en gran parte por separatistas con respaldo ruso en 2014) con el objetivo final de concederles un estatuto de autogobierno especial. Fue un hecho importante, no sólo porque señala la aceptación ucraniana de un proceso que puede poner fin a las hostilidades en el país, sino también por sus implicaciones para un orden mundial convulsionado.
El último mes ha puesto de relieve la volatilidad que se está apoderando del orden internacional: del audaz ataque de Irán contra las principales instalaciones petroleras de Arabia Saudita a la apertura de un procedimiento de impeachment contra el presidente estadounidense Donald Trump. Mientras Arabia Saudita e Irán compiten por el control de Oriente Medio, y China sigue posicionándose en el orden internacional, otros tres actores importantes (Europa, Rusia y Estados Unidos) están transformando sus roles globales.
Comencemos con Rusia. Desde 2014, cuando el país invadió Ucrania y anexionó ilegalmente Crimea, la interpretación convencional ha sido que el presidente Vladimir Putin había decidido actuar como un "aguafiestas internacional". Al fin y al cabo, el país era lo suficientemente poderoso como para causar problemas (y así salvaguardar su esfera de influencia), pero carecía de los recursos para recuperar su posición como peso pesado en el mundo.
En línea con esta perspectiva Rusia intervino en Siria para sostener a su aliado, el presidente Bashar Al Assad, que se encontraba contra las cuerdas. Muchos vieron en la jugada mero oportunismo: Putin se aprovechaba del caos para mostrar que todavía puede frustrar los planes de Occidente. Y lo mismo se pensó, en general, del creciente involucramiento ruso en Venezuela y África.
Pero hoy Rusia es un auténtico operador global de poder. En Ucrania, que Zelensky acepte la "fórmula Steinmeier" representa un importante paso hacia la normalización de la presencia de Rusia en el país y de sus vínculos con Europa y Estados Unidos. De modo que es una victoria significativa para Putin en su búsqueda de recrear la condición de potencia global de Rusia.
Asimismo, en relación con Siria, Naciones Unidas anunció el mes pasado la finalización de negociaciones para crear una comisión con 150 representantes del gobierno, la sociedad civil y la oposición que se encargará de modificar la constitución (un plan propuesto en una conferencia de paz convocada por Rusia en 2018). Y mientras Siria avanzaba hacia la estabilización, el Kremlin mostraba su intención de mantener allí una presencia a largo plazo al publicar, a los pocos días del anuncio de la ONU, sus planes para ampliar las bases aéreas y navales rusas en el país.
Subscribe now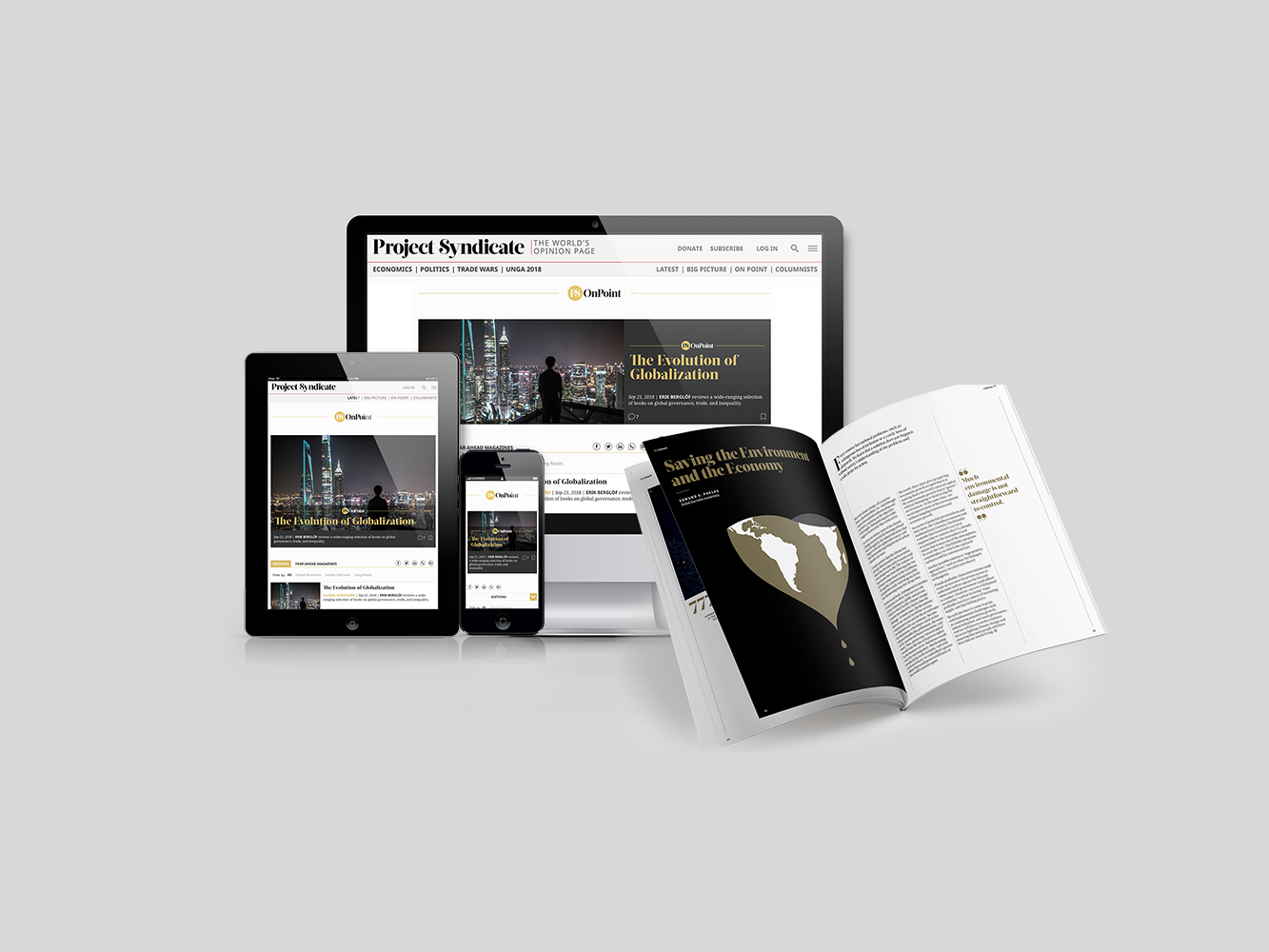 Subscribe now
Subscribe today and get unlimited access to OnPoint, the Big Picture, the PS archive of more than 14,000 commentaries, and our annual magazine, for less than $2 a week.
El renovado protagonismo de Rusia está motivado, en parte, por la falta de alternativas. Y trae consecuencia de la retirada de Estados Unidos del liderazgo global. El contraste entre ambas potencias quedó de manifiesto tras las huelgas del mes pasado en Arabia Saudita.
Por el lado de Estados Unidos, Trump tuiteó de inmediato amenazas belicistas: alardeó de que su país estaba listo para la acción ("locked and loaded") y que sólo esperaba que los sauditas dijeran "bajo qué condiciones" proceder. Pero como tantas otras veces, luego se desdijo, y en vez de lo prometido, ordenó otra ronda de sanciones y envió unos pocos soldados y algunos equipos militares más a Arabia Saudita y los Emiratos Árabes Unidos.
Putin, en cambio, presentó a Rusia como posible garante de la estabilidad regional. Con cuidado de no atribuir culpas (Irán sigue negando su participación en los ataques), Putin dejó claro que está dispuesto a trabajar con todas las partes. La exportadora estatal de armas rusa también anunció que se reunirá con representantes de los países de Oriente Medio para venderles sistemas de armamento anti drones (en un claro intento de usurpar un lugar clave de Estados Unidos en la región). Estas son las acciones de un estratega, no las de un aguafiestas.
Estados Unidos va en la dirección opuesta. Pese a su gradual abandono del liderazgo global (un proceso que comenzó durante la presidencia de Barack Obama), buena parte del mundo sigue considerando que Estados Unidos es la principal potencia del statu quo. Pero esto es más la fuerza del hábito que un supuesto lógico, ya que Estados Unidos no muestra inclinación alguna por liderar.
De hecho, la retirada de Estados Unidos de importantes iniciativas globales como el acuerdo nuclear con Irán y el acuerdo de París sobre el cambio climático hace pensar que no está muy interesado ni siquiera en participar. En vista de la importancia de Estados Unidos (que en muchos sentidos sigue siendo un actor indispensable) esta retirada equivale, en no pocas ocasiones, a erigirse en aguafiestas. Y conforme el proceso de destitución monopolice la atención estadounidense, es probable que esta tendencia se acelere.
Queda entonces Europa. Ni estratega ni aguafiestas. Europa es, en esencia, un facilitador sistémico. Por ejemplo, Francia y Alemania tuvieron un papel crucial en el logro del acuerdo del 1 de octubre en Ucrania. También se dice que, en un aparte de la reciente Asamblea General de la ONU, el presidente francés Emmanuel Macron intentó mediar entre Estados Unidos e Irán para que acordaran un marco de negociaciones, aunque sin éxito.
Estos esfuerzos dan motivo de optimismo; Europa todavía tiene un lugar y está tratando de ocuparlo. Pero en un tiempo de cambios en la dinámica global del poder, los líderes europeos deben encarar esta responsabilidad con cuidado, evaluando las posibles consecuencias de los acuerdos que facilite, en el contexto de un orden global cambiante.
Como facilitador global clave, Europa tiene que saber a quién exactamente beneficiarán sus esfuerzos. Al fin y al cabo, como ha quedado de manifiesto por las protestas que han estallado en Ucrania, incluso un acuerdo que promete poner fin a años de hostilidades puede ser más peligroso de lo que en principio puede parecer.