¿Los rusos deberían abrazar a los chinos?
MOSCÚ – El presidente chino, Xi Jinping, fue muy popular en Rusia la semana pasada. Sonrió en el Zoológico de Moscú mientras el presidente ruso, Vladimir Putin, admiraba los pandas que Xi le había traído (un regalo chino tradicional a los países que corteja). En San Petersburgo, recorrió el Aurora, el buque de guerra que hizo el disparo que marcó el inicio de la Revolución Bolchevique en 1917 y dio un paseo en barco nocturno con Putin. En el Foro Económico de San Petersburgo, citó a Fiódor Dostoievski.
En un momento en que el presidente norteamericano, Donald Trump –que alguna vez catalogó de "excepcional" a su par chino-, entabla una guerra comercial contra China, Xi necesita un nuevo "mejor amigo". En sus propias palabras, eso es lo que encontró en Putin. Ahora bien, ¿este afecto mutuo es realmente beneficioso para Rusia?  
Sin duda, no es un desenlace novedoso. En los últimos seis años, Putin y Xi se han reunido por lo menos 30 veces, y el comercio anual entre sus países representa más de 100.000 millones de dólares. Pero la relación bilateral se ha profundizado significativamente en el último tiempo, lo que quedó ejemplificado en el Foro de la semana pasada, que resultó en más de 25 acuerdos comerciales y de otro tipo en áreas que van de la agricultura a la tecnología. Ambos líderes dicen con entusiasmo que la relación entre sus dos países hoy es mejor que nunca.
Para Rusia, los lazos más estrechos con China son indudablemente tentadores. Después de cinco años de sanciones internacionales, impuestas a Rusia después de que anexara a Crimea, las aperturas de Xi ofrecen un respiro aparentemente bienvenido. Pero, antes de depositar demasiada fe en Xi, Putin haría bien en recordar una canción disidente soviética de los años 1960, "Los pueblos son hermanos; abrazaré a los chinos", que se burlaba de los primeros intentos desafortunados de una unión ruso-china.
A comienzos de los años 1950, poco después de que el Partido Comunista tomara el poder en China, formó una alianza con la Unión Soviética. Sin embargo, la relación siempre fue tensa, porque Joseph Stalin y Mao Zedong competían por liderar el movimiento comunista internacional. Si bien Stalin se impuso, Mao sabía que los regímenes comunistas necesitaban formar un frente unificado contra el Occidente capitalista.
Es por eso que Mao estaba tan enfurecido en 1956, cuando Nikita Khrushchev, que había asumido después de la muerte de Stalin tres años antes, denunció a su antecesor. ¿Cómo podía Khrushchev atreverse a desafiar el estatus sublime de Stalin (y, por extensión, amenazar a Mao con un destino similar?). Aunque la Unión Soviética representaba el 60% de las exportaciones de China, las tensiones condujeron a una división que duró una década.
Subscribe now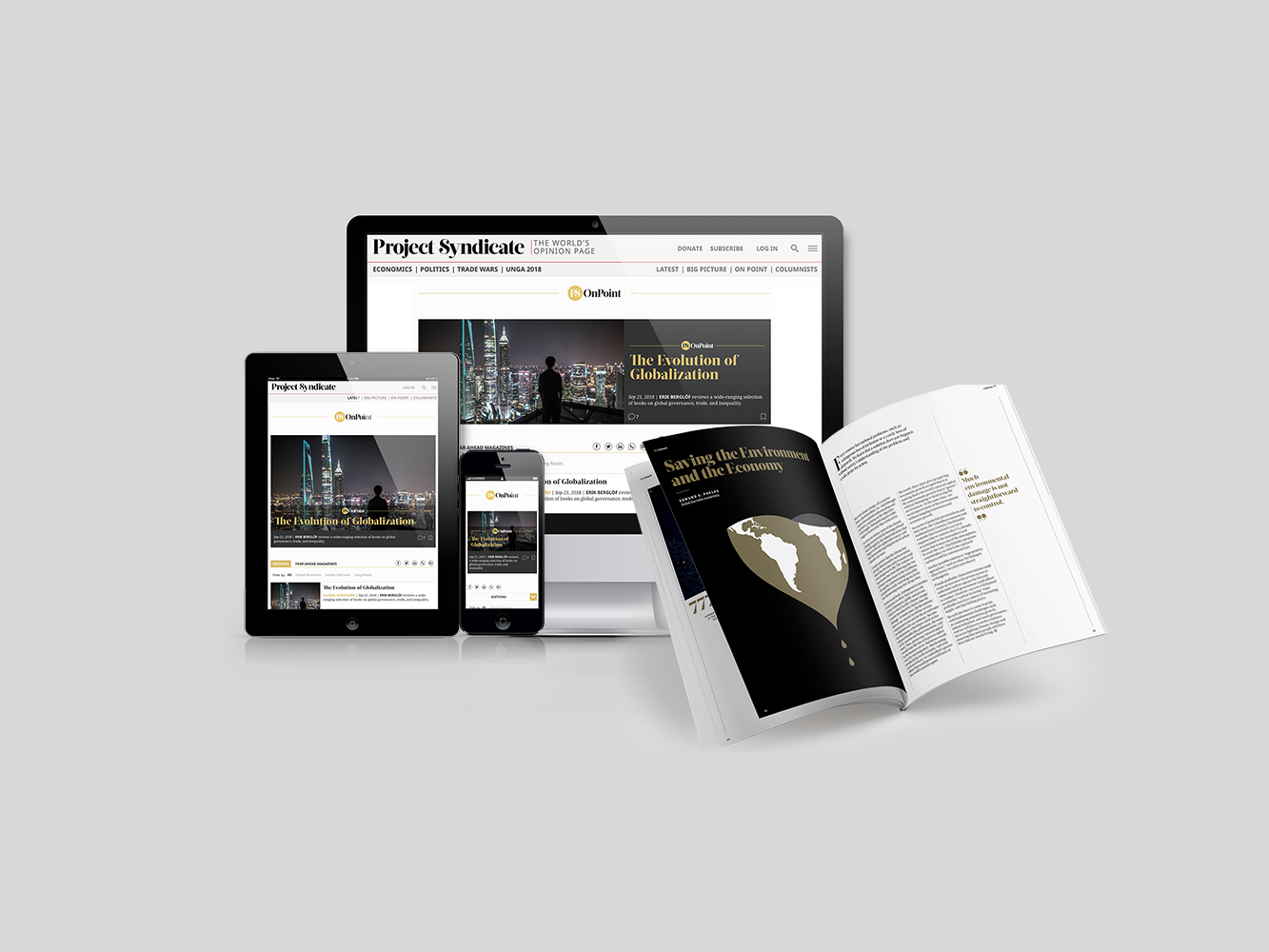 Subscribe now
Get unlimited access to OnPoint, the Big Picture, and the entire PS archive of more than 14,000 commentaries, plus our annual magazine, for less than $2 a week.
Hoy, Putin y Xi compiten por el liderazgo global al desafiar a Estados Unidos y Occidente, y ambos sintonizan con sus antecesores despiadados en el proceso. La diferencia es que, esta vez, con la economía de Rusia aquejada por las sanciones occidentales y la mala gestión de Putin, el líder chino es quien saca ventaja.
Hasta el momento, esto todavía no ha generado problemas de envergadura para Rusia. El acuerdo entre la empresa de telecomunicaciones rusa MTS y Huawei para desarrollar redes 5G de nueva generación en Rusia el año próximo por cierto es beneficioso para ambos. Pero ese acuerdo fue impulsado por la necesidad de China de compensar la presión de Occidente, liderada por Estados Unidos, que ha bloqueado a Huawei con el argumento (dudoso) de que plantea un riesgo para la seguridad nacional.
En ambos lados existe la sensación de que la combinación de poder económico chino y de audacia política rusa debería ayudar a los dos países a soportar mejor los desafíos planteados por Estados Unidos. Sin embargo, existe poca evidencia de que rusos y chinos sientan un gran aprecio mutuo. Por el contrario, cada uno parece menospreciar al otro, enarbolando el espectro de una competencia que, poco probablemente, Rusia vaya a ganar.
Observé esta dinámica de primera mano hace unos años en Blagoveshchensk, en la frontera siberiana, apenas a 0,8 kilómetros de la ciudad china de Heihe. Hace un siglo y medio, Blagoveshchensk era parte de China. Luego los cosacos tomaron el control de la ciudad, junto con muchos otros territorios en la Manchuria Exterior china, en nombre del zar ruso. El museo de historia local de Blagoveshchensk presenta el desarrollo de la ciudad después de la toma del poder cosaca como una misión civilizadora. Los rusos, al parecer, todavía se consideran occidentales superiores. 
En cuanto a Heihe, se volvió rica hace un cuarto de siglo, después de capitalizar el caos post-soviético de Rusia y vender productos baratos a los rusos que por ese entonces estaban famélicos. Su propio museo de historia presenta a los cosacos como "bárbaros peludos" (Lao Maozi) y enumera a las ciudades del lejano oriente de Rusia por sus nombres chinos históricos: Blagoveshchensk es Hailanpao, Vladivostok es Haishenwai y Sakhalin es Kuye.
El comportamiento local refleja estas perspectivas. En la terminal de transbordadores, los rusos se burlan de los comerciantes chinos que traen vodka y chocolate ruso a Heihe, mientras que los chinos les pasan a los rusos por al lado como si no existieran.
Desde el lado chino, una actitud similar puede ser vista en las operaciones madereras en el este de Rusia. Como señaló recientemente Steven Lee Myers, la búsqueda rapaz de recursos primarios por parte de China, que ignora por completo las cuestiones ambientales, puede perjudicar no sólo a un pequeño país africano, sino también a "uno que se considera a sí mismo una superpotencia y un socio estratégico" contra el predominio norteamericano.
Putin, por momentos, ha sido un táctico impresionante, identificando y aprovechando oportunidades para fortalecer la posición de Rusia, inclusive con cartas malas en la manga. La anexión de Crimea, que fue posible gracias a la distracción de Occidente, obstruyó la integración pacífica de Ucrania en las estructuras occidentales, aunque al precio de una decadencia económica y un aislamiento internacional.
De la misma manera, la intervención del Kremlin en Siria, posible gracias a la ausencia de una estrategia estadounidense coherente, estableció a Rusia como un actor clave en Oriente Medio. Y la interferencia en la elección presidencial de Estados Unidos en 2016, facilitada por un déficit democrático de Estados Unidos, ayudó a sumir la política norteamericana en el caos.  
Sin embargo, en el más largo plazo, estas grandes hazañas le han dado a Putin más dolores de cabeza que felicidad. En efecto, la gran estrategia nunca ha sido el fuerte de Putin. Por el contrario, los líderes chinos, que normalmente tienen una perspectiva de muy largo plazo, se han distinguido en esta materia. Xi tal vez no sea una excepción. Involucrar a un estratega muy superior en su ofensiva contra Occidente puede ser una apuesta que Putin –y Rusia- pronto lamentará.