O regresso da política fiscal
FRANKFURT – Há cinco anos, o economista francês, Thomas Piketty, fez um brilharete com o seu livro Capital in the Twenty-First Century, no qual argumentou que há uma tendência inata para a concentração de riqueza nas economias de mercado. O mecanismo que Piketty indicou foi que a taxa de juro, r, é maior do que a taxa de crescimento económico, g. Com r>g, os proprietários dos meios de produção - a classe capitalista - obtêm um retorno que excede o crescimento da economia como um todo.
Ao destacar o problema da desigualdade de riqueza e ao fornecer uma explicação expressiva disso, Piketty tocou no ponto certo. Não há muitos livros de economia que vendem mais de um milhão de cópias.
No início deste ano, outro economista francês, Olivier Blanchard, o presidente cessante da Associação Americana de Economia e ex-economista-chefe do Fundo Monetário Internacional (FMI), fez um discurso aclamado no qual argumentou que a capacidade de suportar dívidas das economias avançadas é maior do que normalmente se supõe. A base para a sua conclusão foi que a taxa de juro era menor do que a taxa de crescimento económico. Com r<g, o rácio da dívida em relação ao PIB, que mede a capacidade de uma sociedade de servir a dívida, terá um denominador que está a crescer mais depressa do que o numerador, desde que o orçamento esteja próximo do equilíbrio.
Enquanto isso, John Williams, o presidente do Banco da Reserva Federal de Nova Iorque, publicou uma série de estudos amplamente citados, mostrando que a taxa de juro real (ajustada pela inflação) tem tido uma tendência de queda há duas décadas completas.
Será, então, que passámos do mundo r>g de Piketty para o mundo r<g de Blanchard? Se sim, podem as suas perspetivas ser conciliadas?
A resposta é não e sim. As perspetivas de Piketty e Blanchard podem, de facto, ser conciliadas, uma vez que ambas falam sobre diferentes taxas de juro. Enquanto Blanchard concentra-se na taxa sobre os títulos da Dívida Pública de baixo risco, Piketty está preocupado com o retorno nos investimentos de capital de risco. Como as duas taxas de juro são separadas por um prémio de risco de aproximadamente cinco pontos percentuais, é totalmente possível que a taxa sobre os títulos da Dívida Pública esteja abaixo da taxa de crescimento económico, enquanto a taxa sobre o capital esteja acima disso.
Subscribe now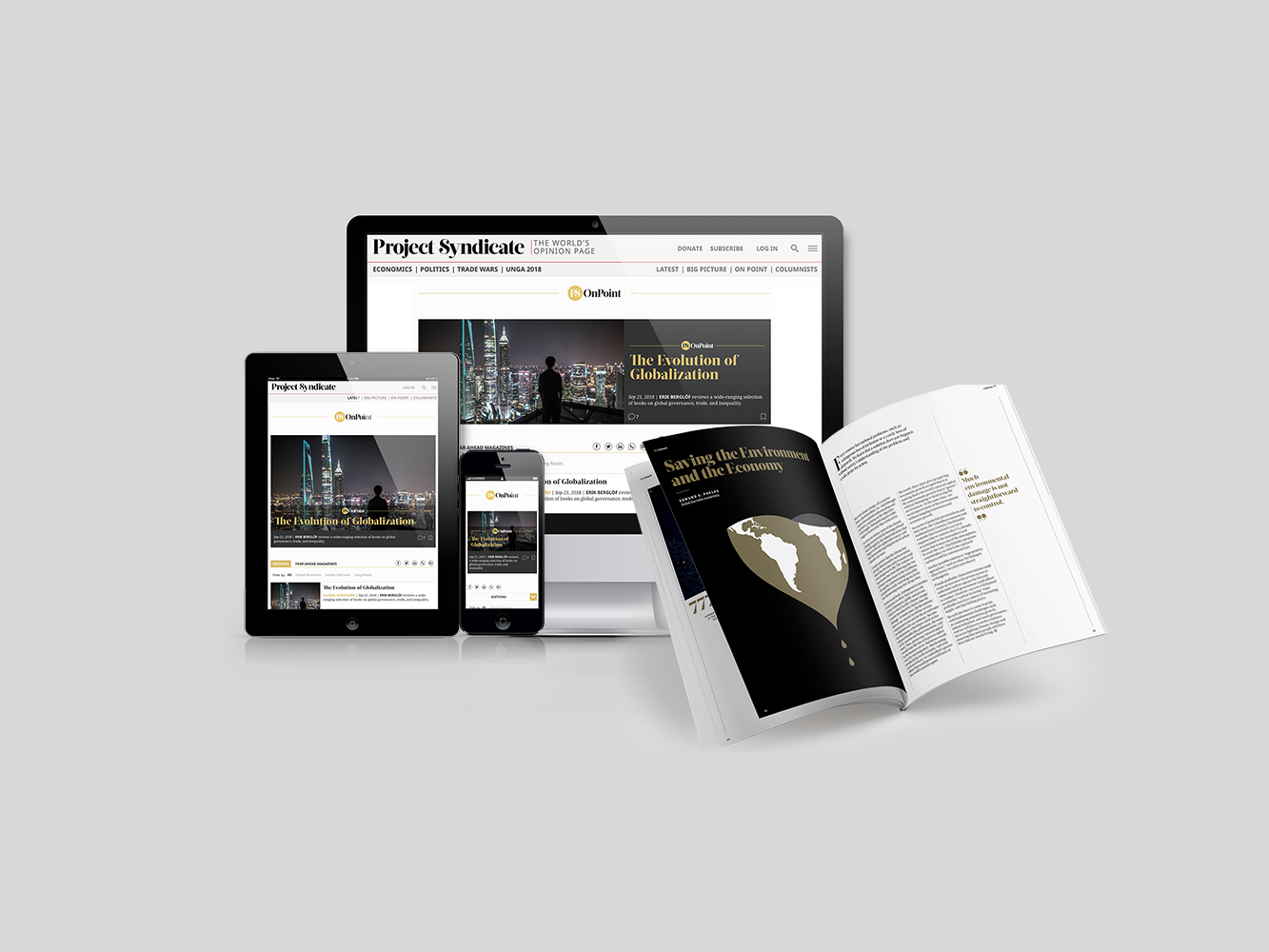 Subscribe now
Get unlimited access to OnPoint, the Big Picture, and the entire PS archive of more than 14,000 commentaries, plus our annual magazine, for less than $2 a week.
O porquê de o prémio de risco ser tão grande é um tanto ou quanto misterioso. Devemos assumir que os consumidores são incrivelmente avessos ao risco, a fim de gerar um prémio da magnitude verificada. Ainda assim, a existência desse prémio de risco explica como é que Piketty e Blanchard podem chegar às suas respetivas conclusões.
Quais são as implicações para a política? A análise de Williams, ao destacar que as taxas de juro estão extraordinariamente baixas para esta fase do ciclo conjuntural, adverte que pode haver pouca margem de manobra para diminuí-las numa recessão. Esta probabilidade levou a Fed a lançar uma revisão abrangente da sua estratégia de política monetária.
Para Piketty, a crescente concentração de riqueza que resulta de um grande prémio de risco exige impostos mais altos sobre os ricos por razões de equidade e coesão social. Para Blanchard, a implicação é que os governos podem acumular mais dívidas com segurança. Em países com necessidades urgentes de infraestruturas, como os Estados Unidos, há espaço para investimentos públicos adicionais. Da mesma forma, o perdão da dívida estudantil financiada pelo governo, tal como foi defendido pela senadora Elizabeth Warren, pode fazer sentido, porque os membros da geração atual receberiam um alívio significativo, enquanto as gerações futuras pagariam apenas uma pequena parcela dos seus rendimentos mais elevados para cumprir obrigações públicas adicionais.
Dito isto, a dívida pública não é algo que se tenha de mão beijada numa economia próxima do pleno emprego. Ao gastar mais, o governo estará a aproveitar recursos escassos adicionais. Outras despesas, incluindo investimentos, serão desencorajadas, implicando um crescimento económico mais fraco.
Mas o que dizer de uma economia que não tem condições de pleno emprego? Este é o caso considerado por outro proeminente economista, o ex-secretário do Tesouro dos EUA, Lawrence Summers, que leva a análise de Williams para um patamar acima. Summers argumenta que a taxa de juro distribuída pelas leis do mercado, deixadas à sua sorte, está agora significativamente abaixo de zero. Uma vez que as empresas do século XXI, como a Google e o Facebook, exigem apenas quantias modestas de capital tangível e porque o preço relativo dos bens de capital tem vindo a cair, a taxa de juro "natural" que iguala a poupança ao investimento é agora na verdade negativa, sem apoio político.
Mas as taxas de juro nominais não podem ser forçadas para níveis muito abaixo de zero. E os decisores de política monetária, por sua vez, parecem incapazes de elevar a inflação acima de 1-2%, a fim de reduzirem as taxas de juro reais. A procura de investimentos tende, portanto, a ficar aquém da poupança, criando um risco de subemprego crónico.
Nesse caso, o argumento para gastos com défices adicionais para suplementar a despesa privada insuficiente é mais forte, porque há menos risco de desencorajamento do investimento privado produtivo. Isso não significa que a margem para executar défices seja ilimitada, porque em algum momento a dívida governamental segura poderá ser reclassificada como de risco, fazendo com que as taxas de juro subam. Dito isto, esses argumentos levam a uma conclusão direta: no futuro, teremos de confiar mais na política fiscal e menos na política monetária para se alcançar um crescimento estável e equitativo.