No hay ninguna guerra comercial entre China y Estados Unidos
CAMBRIDGE – El actual conflicto entre Estados Unidos y China no es una guerra comercial. Aunque Estados Unidos tiene un gran déficit comercial con China, esa no es la razón de que haya impuesto altos aranceles aduaneros a sus importaciones y amenace con aumentarlos más aún tras el 1 de marzo, cuando acaba la actual tregua de 90 días. Los aranceles apuntan a que China ponga fin a su política de robar tecnología estadounidense.
El gobierno chino se refiere al conflicto como una guerra comercial en la esperanza de que su compra de grandes cantidades de productos estadounidenses lleve a que EE.UU. ponga fin a los aranceles. Los negociadores chinos han ofrecido hace poco comprar suficientes productos hasta reducir el déficit comercial a cero para 2024, y resulta revelador que los negociadores estadounidenses hayan rechazado esa propuesta como una vía de acabar la disputa.
Estados Unidos quiere que China deje de requerir que las empresas estadounidenses que buscan hacer negocios con ella tengan un socio chino y compartan con él su tecnología. Esa política está prohibida explícitamente por las normas de la Organización Mundial de Comercio, que China tiene la obligación de cumplir desde que se le uniera en 2001. Los chinos niegan que violen esa norma, argumentando que no se obliga a las firmas estadounidenses a compartir su tecnología, sino que lo hacen voluntariamente para tener acceso al mercado chino y aprovechar las oportunidades de producir en China. Sin embargo, las empresas estadounidenses consideran esa conducta como una forma de extorsión.
EE.UU. también desea que China deje de usar el ciberespionaje para robar tecnología y otros secretos industriales de las compañías estadounidenses. El Presidente chino Xi Jinping aceptó acabar con el robo digital de tecnología industrial estadounidense tras reunirse con el Presidente Barack Obama en 2015. Por desgracia, el acuerdo al que se llegó era muy limitado y se refería solo al robo por parte de ambos gobiernos. Si bien el acuerdo produjo una reducción temporal del robo cibernético de tecnología industrial, los ciberataques a empresas estadounidenses, posiblemente realizados por industrias estatales chinas y otras organizaciones sofisticadas, han aumentado en los últimos años.
Los chinos usan la tecnología robada para competir con empresas estadounidenses en China y otras partes del mundo. Una estimación reciente del Representante de Comercio de EE.UU. señala que esto le está costando a la economía estadounidense entre $225 y 600 mil millones al año. Y el FBI ha planteado que el robo digital de tecnología estadounidense es la amenaza "más grave" a la seguridad nacional de EE.UU.
De manera similar, un largo informe de 142 páginas sobre el conflicto sino-estadounidense realizado por la Cámara de Comercio de EE.UU. y la Cámara de Comercio Estadounidense en China recalcó el problema del robo de tecnología. El informe no hizo referencia alguna al balance comercial.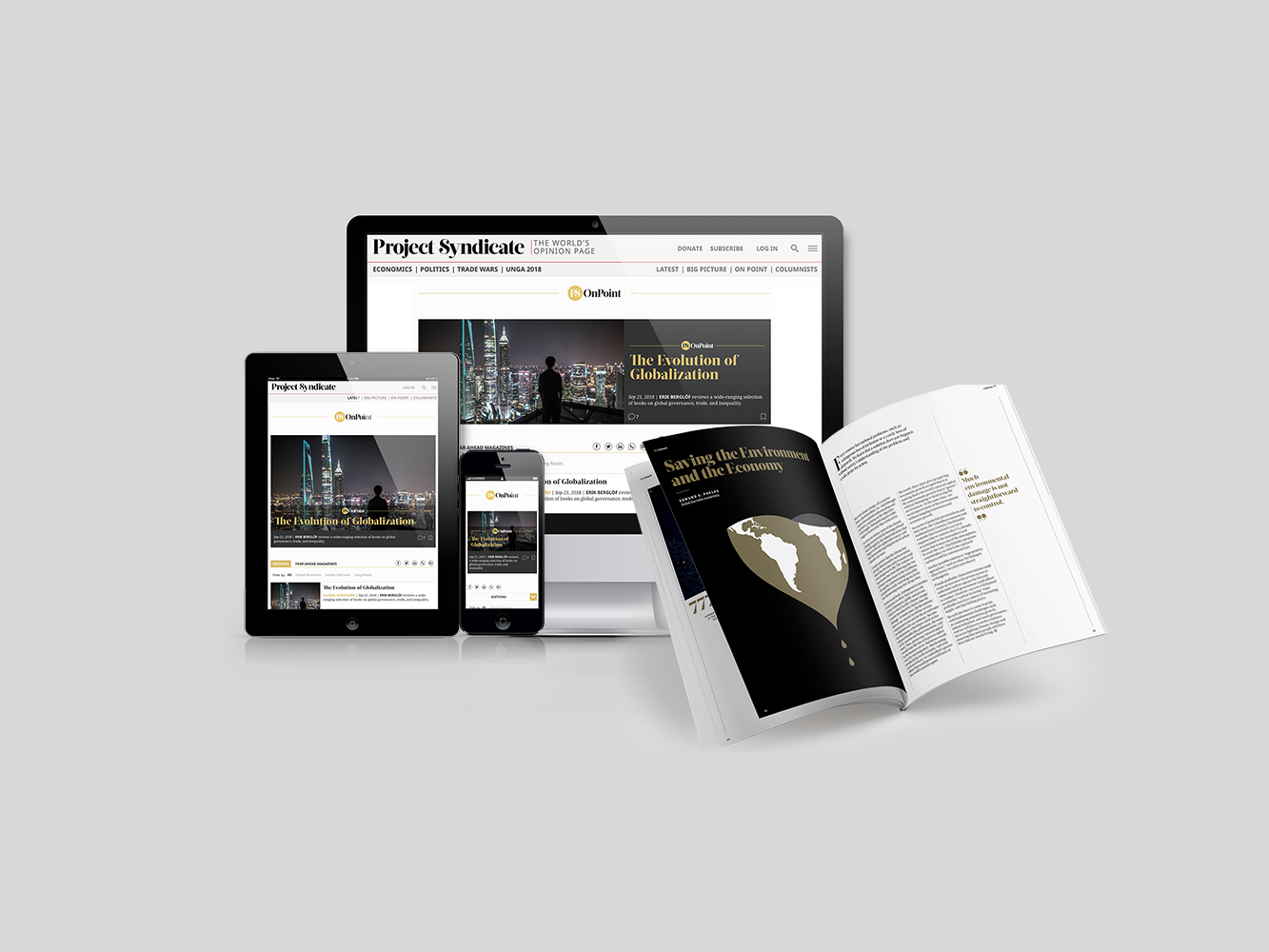 Subscribe now
For a limited time only, get unlimited access to On Point, The Big Picture, and the PS Archive, plus our annual magazine, for less than $2 a week.
Ello se debe sin duda a que los autores entienden el hecho económico básico de que el desequilibrio comercial mundial de Estados Unidos es el resultado de las condiciones económicas internas: un exceso de inversión por sobre el ahorro. Si los chinos compraran suficientes productos estadounidenses para eliminar el desequilibrio bilateral, este meramente cambiaría a otros países, sin reducirse en términos generales.
Es evidente que los aranceles estadounidenses afectan la economía china, que está ralentizando su crecimiento y cuyo mercado de valores ha bajado de manera importante. En el cuarto trimestre de 2018 el crecimiento del PIB real anual (ajustado a la inflación) bajó a apenas el 4%. Las autoridades chinas hacen declaraciones señalando su voluntad de llegar a un acuerdo con EE.UU. para detener la desaceleración económica y revertir el declive del mercado de valores chino. La Casa Blanca también hace declaraciones positivas acerca de la negociación, porque hacerlo parece estimular el mercado de valores estadounidense. Pero la realidad es que todavía no hay avances en cuanto al problema fundamental del robo tecnológico.
El gobierno estadounidense no tiene deseo alguno de detener el crecimiento económico de China ni el de sus sectores de alta tecnología. Pero robar tecnología no está bien. Ha durado demasiado tiempo y no se debe permitir que siga.
Estados Unidos está decidido a detenerlo. Si no se resuelve nada antes del 1 de marzo, elevará los aranceles de $200 mil millones de exportaciones chinas desde un 10% a un 25%. Eso dañará más todavía la economía china y hará que las autoridades chinas se tomen más en serio las exigencias estadounidenses y negocien en consecuencia.
Traducido del inglés por David Meléndez Tormen