Narendra Modi y su segunda partición de la India
NUEVA DELHI – En momentos que la prioridad nacional de la India debería ser impulsar el crecimiento económico, el gobierno del Primer Ministro Narendra Modi ha preferido sumir al país en una nueva crisis política creada por ellos mismos.
Fiel a su afición a los movimientos tácticos sorpresivos, el gobierno impulsó en el parlamento un controvertido Proyecto de Enmienda de la Ley de Ciudadanía que acelera los trámites para personas que huyen de persecuciones en Pakistán, Afganistán y Bangladesh, siempre que no sean musulmanas. Al excluir a miembros de una comunidad en particular, el proyecto, que fue rápidamente firmado por el Presidente Ram Nath Kovind para convertirse en ley, se opone fundamentalmente a las tradiciones seculares y pluralistas del país. Como argumenté en el parlamento, se trata de una afrenta a los principios fundamentales de igualdad y no discriminación por creencias religiosas consagrados en nuestra Constitución y un ataque manifiesto a la idea misma de India por la que dieron la vida nuestros antepasados.
A medida que la lucha por la libertad de la India se acercaba a su objetivo, los nacionalistas indios se dividieron ante la pregunta de si la religión debía ser el determinante de la nacionalidad. Quienes creían que debía serlo, encabezados por Mohammed Ali Jinnah y sus seguidores, promovieron la idea de Pakistán como un país aparte para los musulmanes. Los demás, liderados por Mahatma Gandhi y Jawaharlal Nehru, argumentaron apasionadamente que la religión no tenía nada que ver con la nacionalidad. Su idea de la India llevó a un país libre en que tienen cabida todas las religiones, regiones, castas e idiomas.
Las implicancias constitucionales, políticas, sociales y morales de la traición del gobierno de Modi a esta idea central son profundas. Bajo el proyecto de ley ya aprobado, los inmigrantes musulmanes podrían ser declarados ilegales. En conjunto con el plan gubernamental de crear un Registro Nacional de Ciudadanos, todavía más problemático, las autoridades podrán privar de sus derechos a cualquier indio musulmán que no pueda demostrar su pertenencia a la India. Muchos indios, especialmente los más desposeídos, carecen de evidencia documentada de cuándo y dónde nacieron; incluso los certificados de nacimiento se han generalizado solo en las últimas décadas. Mientras los no musulmanes obtendrían un salvoconducto, los musulmanes indocumentados cargarían repentinamente con la responsabilidad de demostrar que son ciudadanos de la India.
Esto marca un abismante desvío de siete décadas de administración de un asombroso grado de diversidad cultural. Los extranjeros, entre ellos el Presidente George W. Bush, admiraban el hecho de que casi ningún miembro de Estado Islámico (ISIS) o al Qaeda fuera de origen indio, a pesar de tener más de 180 millones de ciudadanos musulmanes. Los indios explicaban con orgullo que esto se debía a que la democracia india daba a los musulmanes igualdad de derechos y oportunidades en el desarrollo del país. Ya no podemos decir eso.
La India democrática nunca ha tenido una prueba religiosa para la ciudadanía. Los musulmanes se han desempeñado como presidentes, generales, jefes de gabinete y gobernadores de estados, embajadores, jueces de la Corte Suprema y capitanes de equipos deportivos nacionales.
Subscribe now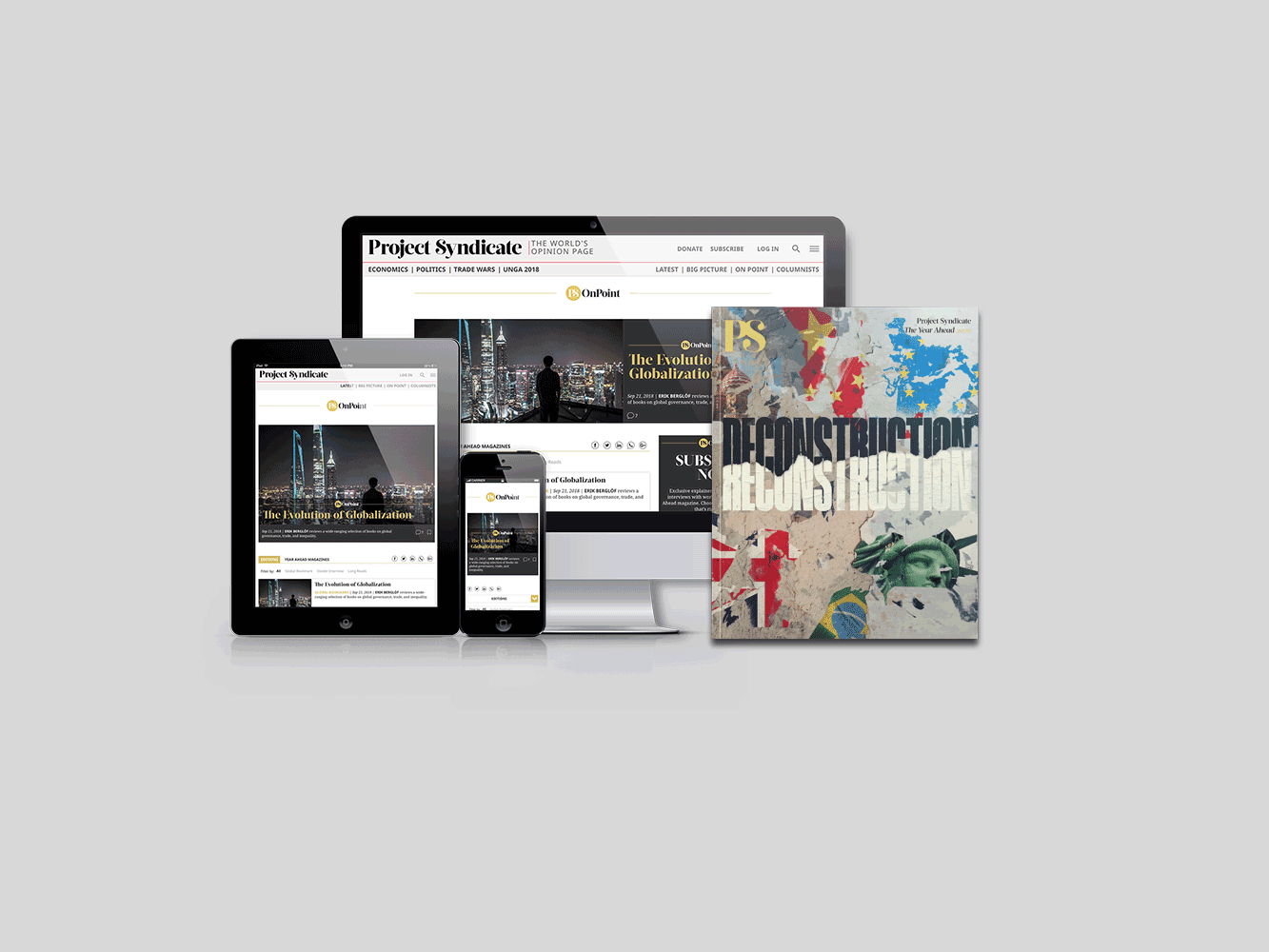 Subscribe now
Subscribe today and get unlimited access to OnPoint, the Big Picture, the PS archive of more than 14,000 commentaries, and our annual magazine, for less than $2 a week.
La insensatez religiosa que llevó a la partición del país y la creación de Pakistán ahora se ha reflejado en la India pluralista. Como señalé a mis colegas parlamentarios, aquella fue una partición del suelo de la India, y esto se ha convertido en una partición de su alma.
Inevitablemente han surgido protestas masivas, especialmente en los estados del noreste vecinos de Bangladesh, donde los habitantes locales temen verse invadidos por migrantes indios bangladesíes que aprovechen el trámite rápido de ciudadanía; en Bengala Occidental y Delhi, donde los musulmanes temen padecer un empeoramiento del clima de sospecha; y entre musulmanes y secularistas en toda la nación. Aunque las protestas han sido mayoritariamente pacíficas, las autoridades han respondido con la fuerza. Cuatro manifestantes han muerto por disparos en Assam (y dos más fueron asesinados en el caos), se han impuesto toques de queda, la policía ha invadido universidades y en algunas áreas se han suspendido los servicios de telefonía e internet. Hay más de 100 heridos. Será necesario un largo tiempo para sanar esta lesión autoinfligida.
En su primer mandato, Modi intentó crear una India más hindú, sin ningún complejo, pero que siguiera siendo atractiva para los inversionistas extranjeros. A seis meses de su segundo mandato parece haber abandonado su segundo objetivo. Mientras los extranjeros retroceden horrorizados ante la descarada islamofobia presente desde las más altas esferas del Partido Bharatiya Janata de Modi, este se ha centrado en criminalizar la forma del "triple talaq" de divorcio islámico, impulsar la construcción de un templo hindú en el sitio en que en 1992 manifestantes hindúes demolieron una mezquita de 470 años, cambiar el estatus constitucional de la región de Jammu y Cachemira, de mayoría musulmana, y detener a sus dirigentes políticos. La nueva ley de ciudadanía es apenas otro ladrillo en un edificio de intolerancia institucionalizada.
Son medidas que están aislando a la India. El Primer Ministro japonés Shinzo Abe se apresuró a cancelar una visita al país tras la promulgación de la ley de ciudadanía, y dos ministros bangladesíes también lo hicieron. Los inversionistas extranjeros ya se están retirando, debido al mal manejo de Modi de la economía, que nunca se recuperó de los desastrosos embates de un irresponsable ejercicio de desmonetización y la chapucera implementación de un Impuesto nacional a los Bienes y Servicios. Los bancos están abrumados de deuda impagable, el sector público está perdiendo dinero a raudales, las fábricas de automóviles están cerrando, el desempleo se encuentra en niveles no vistos en 46 años y los suicidios entre campesinos alcanzan números históricos.
Hoy el gobierno de Modi ha agravado su imprudencia económica con una gran temeridad política, llevando a la India al caos. La combinación de ineptitud y fanatismo que ha dañado al país ha dejado sin palabras a quienes por largo tiempo habían admirado el modelo indio. Con el gobierno en una actitud abiertamente hostil a los supuestos fundamentales de la república de la India, el temor tácito entre los demócratas indios es que lo peor quede por venir.
Traducido del inglés por David Meléndez Tormen